I've teamed up with some amazing bloggers to share our top 10 posts of 2019 to ring in the New Year! These are the posts that really resonated this year and I can't wait to get started on what's coming up for The Ginger Home in 2020!
Estimated reading time: 6 minutes
Note: This post may contain affiliate links that won't change your price but may share some commission.
#10 Christmas Front Porch
Starting the list off with this Christmas porch setup! This porch was reshared so many times including shares by Country Home Magazine and Lindsay Hill Interiors! Woo hoo!
FULL POST: Minimal Holiday Home Tour with a Splash of Citrus
#9 Valentine's Day Mudroom
I am not actually that crafty, but I really wanted a heart piñata for Valentine's day so I made one myself! I snapped this quick picture in the mudroom and it was my most loved post on Instagram this year! Go figure!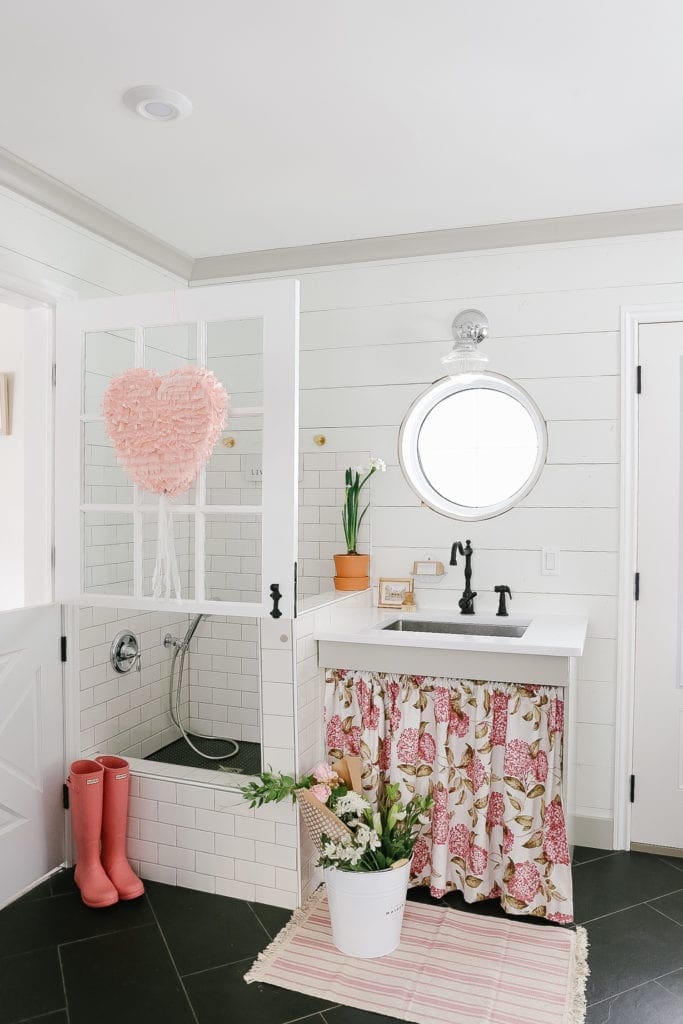 FULL POST: Valentine's Day Decorating Ideas
#8 Small Space Living Feature
When I was really new on Instagram, Brooke from Nesting with Grace was kind enough to feature our home in her small space living series! She doubled my followers on Instagram overnight! I created this post to show why we chose small space living!
FULL POST: 12 Reasons to Embrace Small Space Living
#7 DIY Master Closet
I wanted to makeover our small master closet, so I contacted a custom closet company and was shocked at how much it would cost for a simple install! So we decided to create our own custom built-ins using the PAX system from Ikea!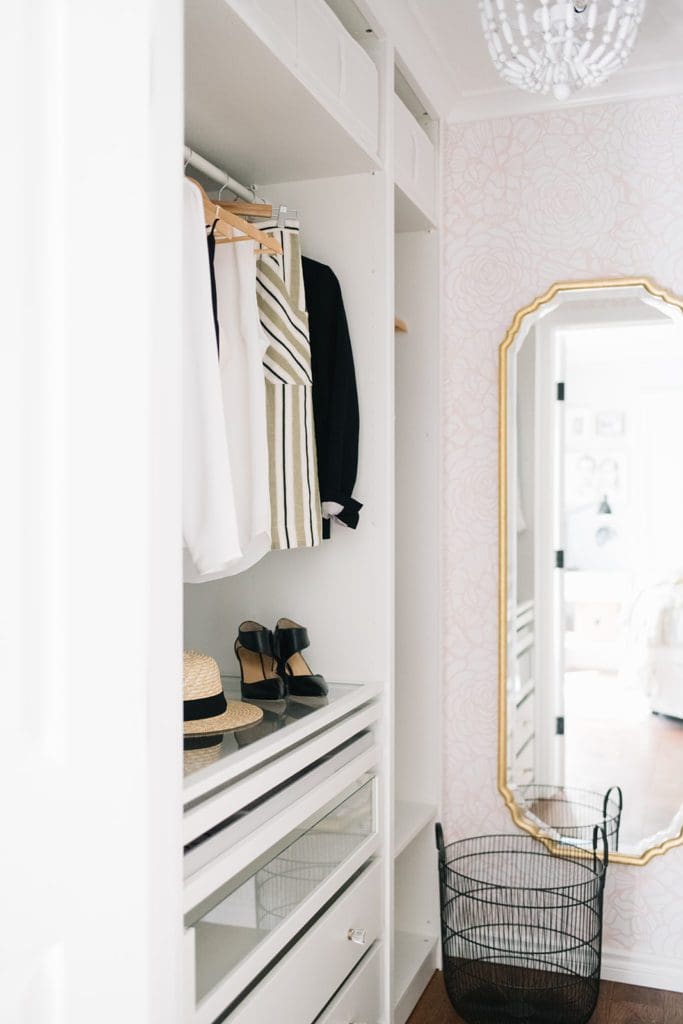 FULL POST: Custom Closet Design – How To Create A Dreamy Closet on a Budget
#6 Ginger Bones
Ginger Bones came to visit at Halloween and she was a hit! There were many hijinks with her skeleton friends and I'm sure she'll be coming back for Halloween 2020!
FULL POST: A Mildly Scary Halloween Home Tour
#5 Board & Batten Wall and Frame TV
Our Samsung Frame TV was probably my favourite investment of 2019. It was expensive but in my opinion worth every penny! I had a photoshoot scheduled the next day (for something exciting coming up in 2020) and I decided at the last minute that I needed a board and batten wall and a Frame TV in the living room! We pulled an all-nighter and Mark made it happen somehow!!
I still need to write a tutorial post on putting up the board and batten and installing the TV, but you can see more of this wall here:
FULL POST: 6 Easy Winter Decorating Ideas
#4 Custom Ikea kitchen
I'm pretty sure that most people are surprised when they first find out that our kitchen is an Ikea kitchen! We created a custom-looking kitchen on a budget by using standard size box cabinets from Ikea, but customizing with our own trim and finishes!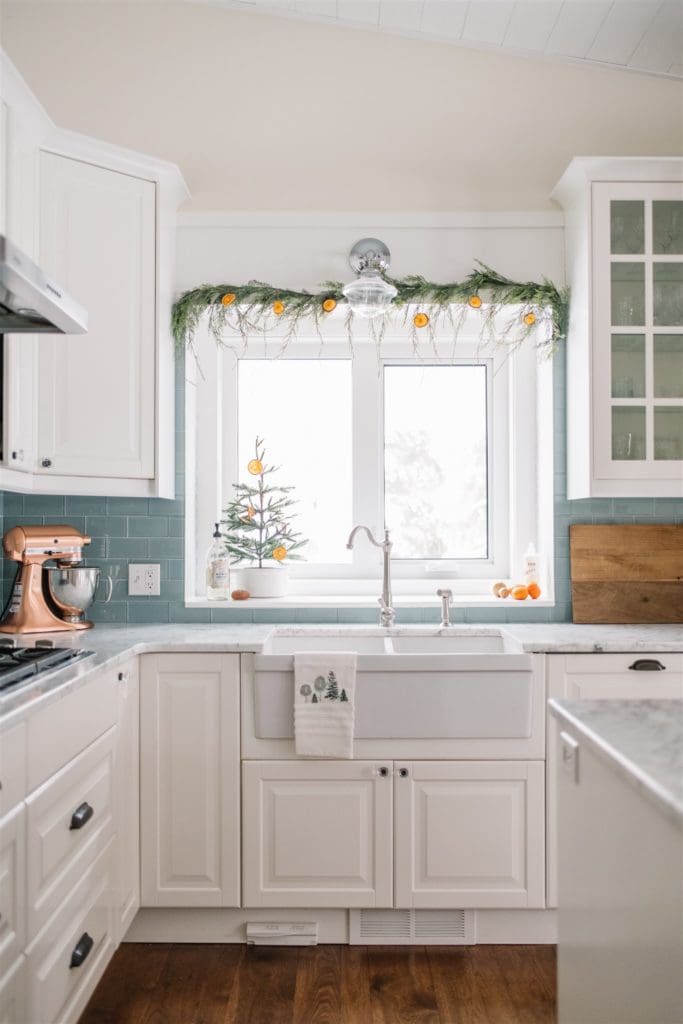 FULL POST: 10 Ways to Design a Custom Kitchen on a Budget
#3 Spring Garland In Good Housekeeping
One of the highlights of the year was being featured in print in Good Housekeeping Magazine! This photo was front and center in the August 2019 Issue!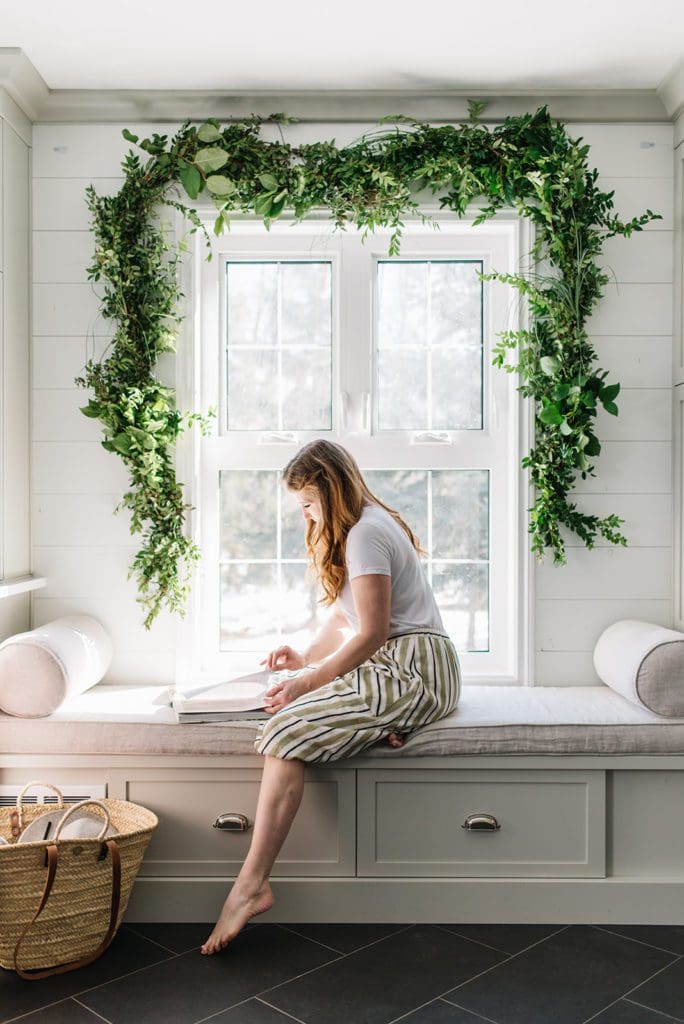 FULL POST: 5 Simple Ways to Decorate Your Home for Easter
#2 Dried Orange Garland DIY
This post went viral on Pinterest! Citrus was trending for Christmas 2019 and this post was my most popular blog post of the year!
FULL POST: How to Make a Dried Orange Garland
#1 Farmhouse Exterior Makeover
This was by far my most loved content of the year! It was popular on both Instagram and the blog and was shared many times! It's taken us a long time and blood, sweat and tears, but The Ginger Home is pretty dreamy even if it isn't our dream home!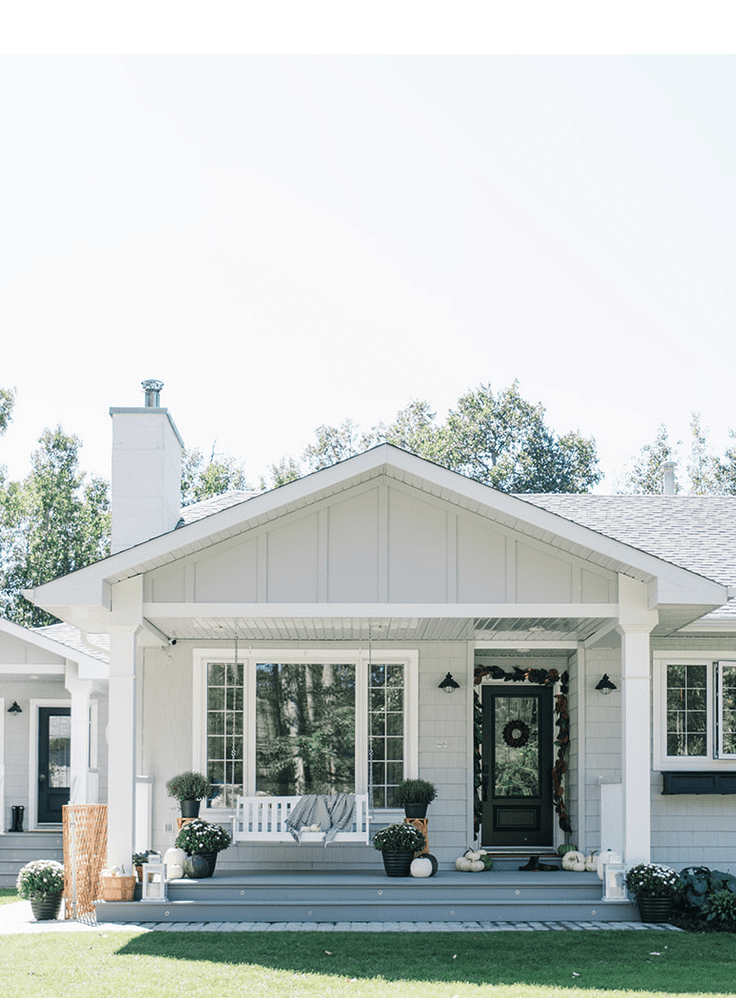 FULL POST: A Modern Farmhouse Style Exterior Makeover
---
That sums up my most popular content of 2019! Don't forget to check out the best posts from my amazingly talented blogger friends below!
---
MORE GOOD READS: