After the beautiful chaos of Christmas, I always crave minimalism and simplicity in my home. When all the garlands and trees have been packed away and the festivities are over I relish the task of refreshing and organizing our spaces for the coming year. I've outlined 6 easy winter decorating ideas to transition your home from Christmas crazy to winter simplicity below!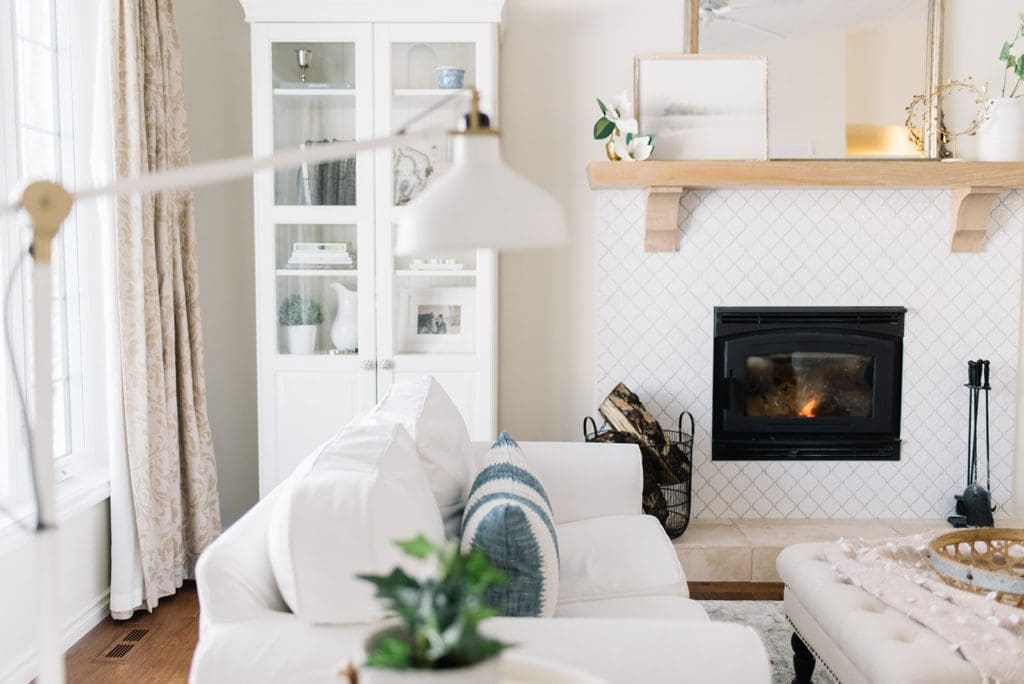 Estimated reading time: 9 minutes
Note: This post may contain affiliate links that won't change your price but may share some commission.
#1 Simplify your decor
The first thing I always do after Christmas is clear the clutter and clean!
I started in the living room by taking away the mounds of pillows and furs that were piled on the loveseats. Don't get me wrong, I have a pillow stash as big as the next girl. But, I was feeling the need for simplicity. Some extra long lumbar pillows from Tonic Living were the perfect solution. They are large enough that just one on each sofa feels properly proportioned. A simple, soft throw and some baskets on the neutral ottoman are cozy, but minimal.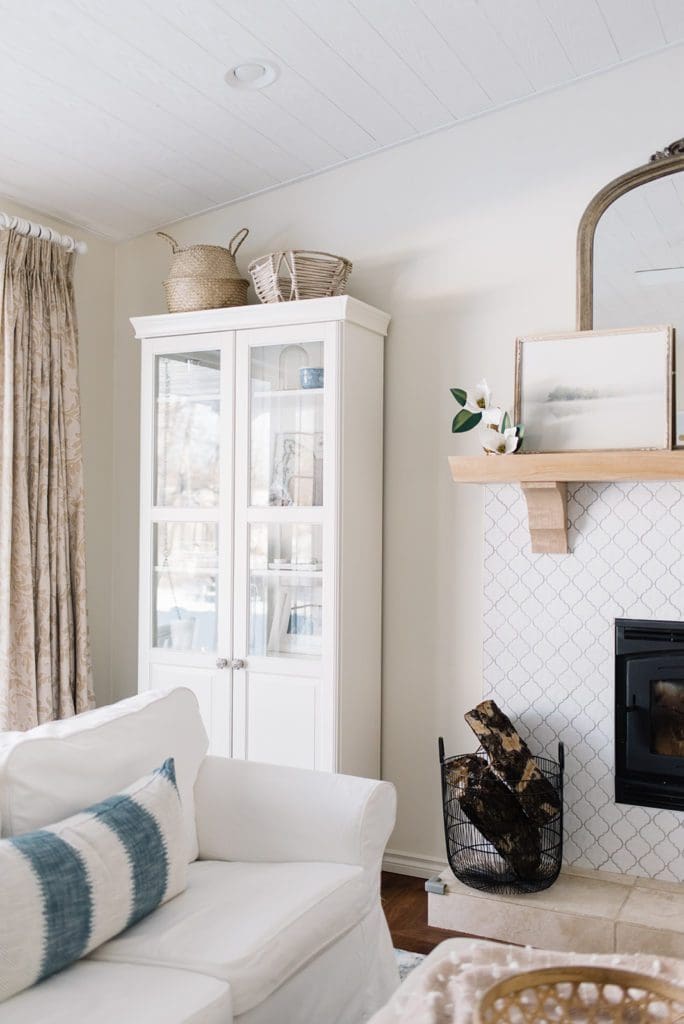 Need a little help with cleaning and organizing your home? Check out CLUTTER FREE LIFE, my easy-to-follow, stress-free decluttering course. I'll walk you through how to create pretty & functional spaces and keep them clutter-free with simple systems.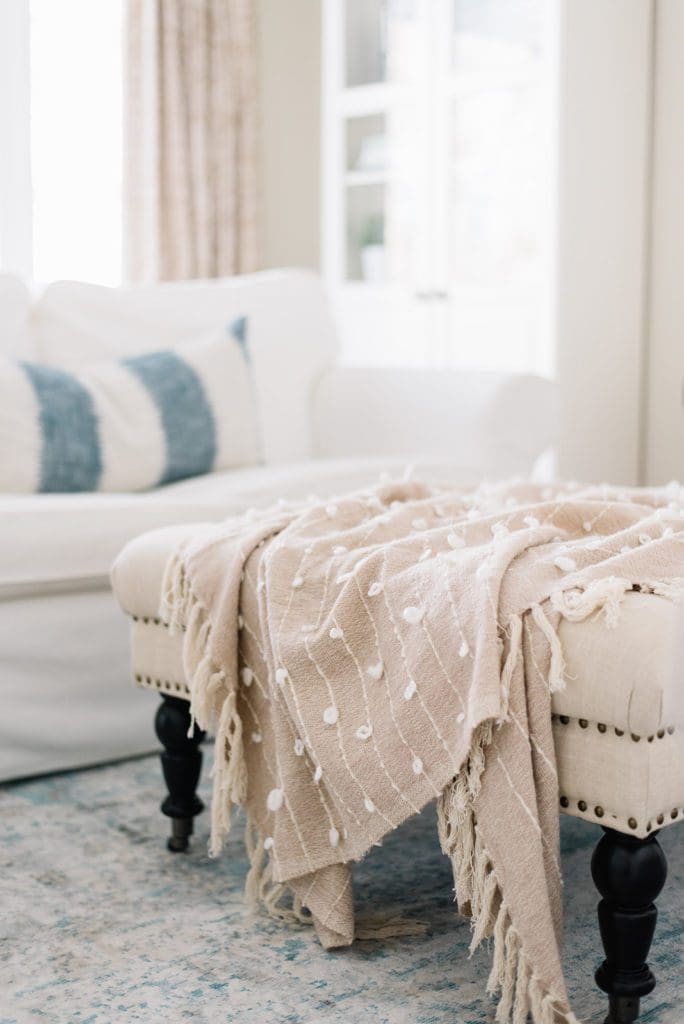 Just a few carefully chosen accessories replace the Christmas plethora and it's like a breath of fresh air. The house feels clean and ready for the New Year ahead.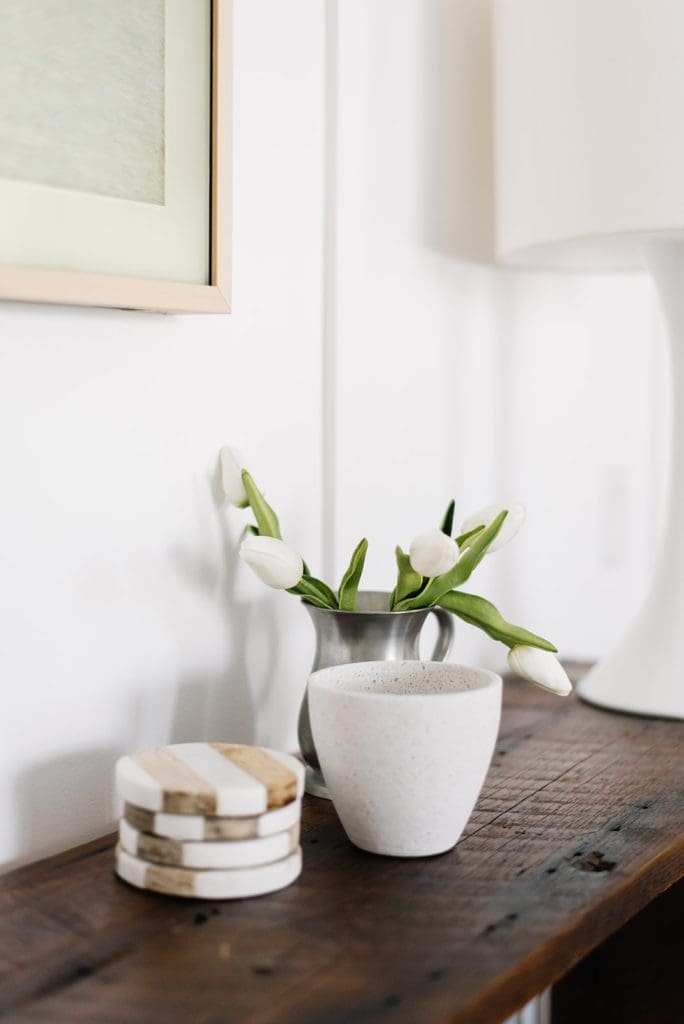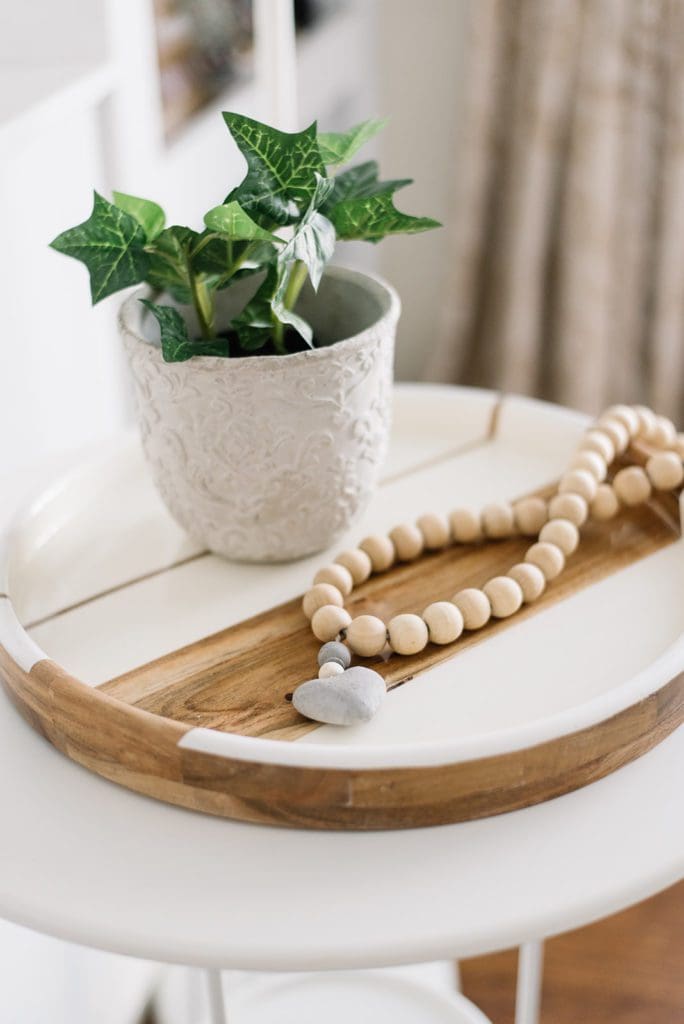 #2 Reinvent your spaces
I'm always energized to reorganize and reinvent our spaces in the new year. Last year we decided to add board and batten trim to our TV wall.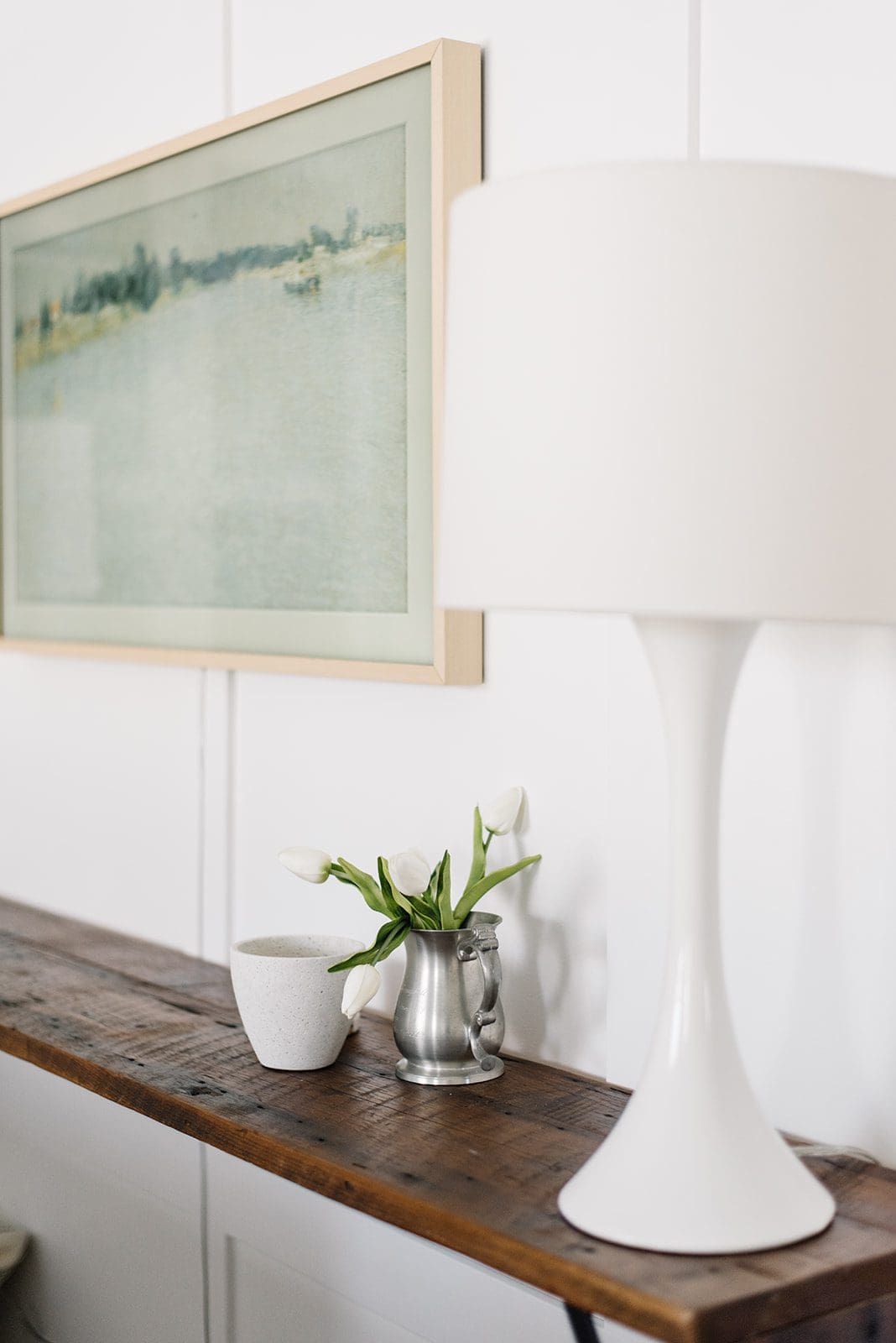 The beautiful piece of "art" on the wall is the Samsung Frame TV! We love our art TV so much!! You can change the display to custom art or your own photos! And you can choose a black, white, or wood frame to match your decor! Check out How to Add Art to Your TV + 3 Free Art Prints for instructions on how to add art to any TV even if you don't have a Samsung Frame TV.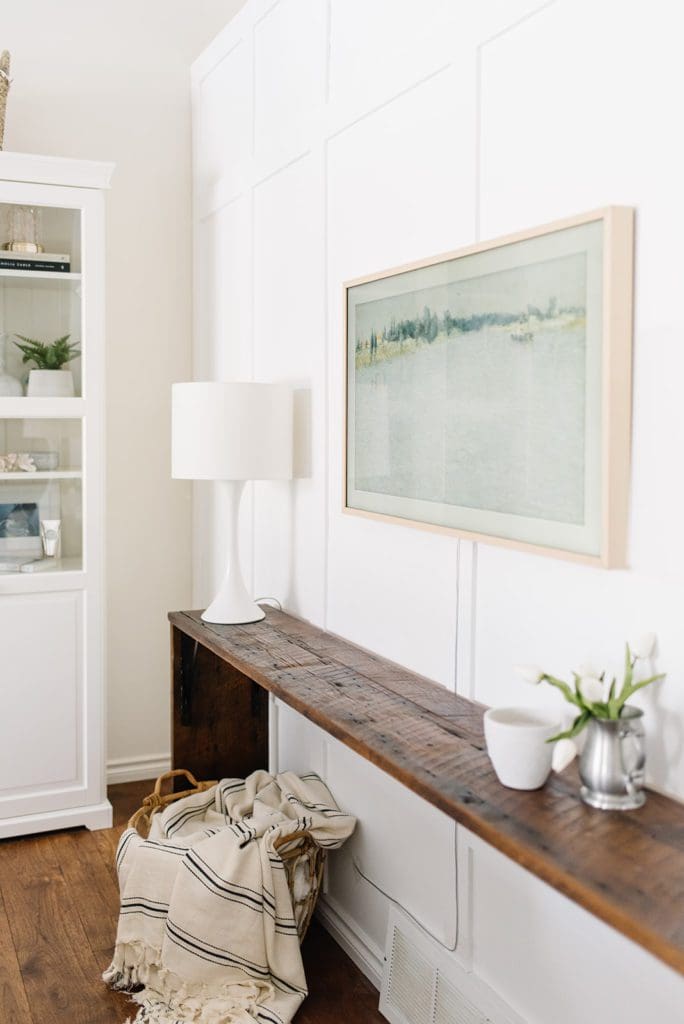 I also did a little shelf styling update in our bookcases. I removed all the little Christmas trees, reindeer, and snowglobes and replaced them with neutral and fresh items. If you need a little help with your shelfie game check out How to Style a Bookcase in 3 Easy Steps.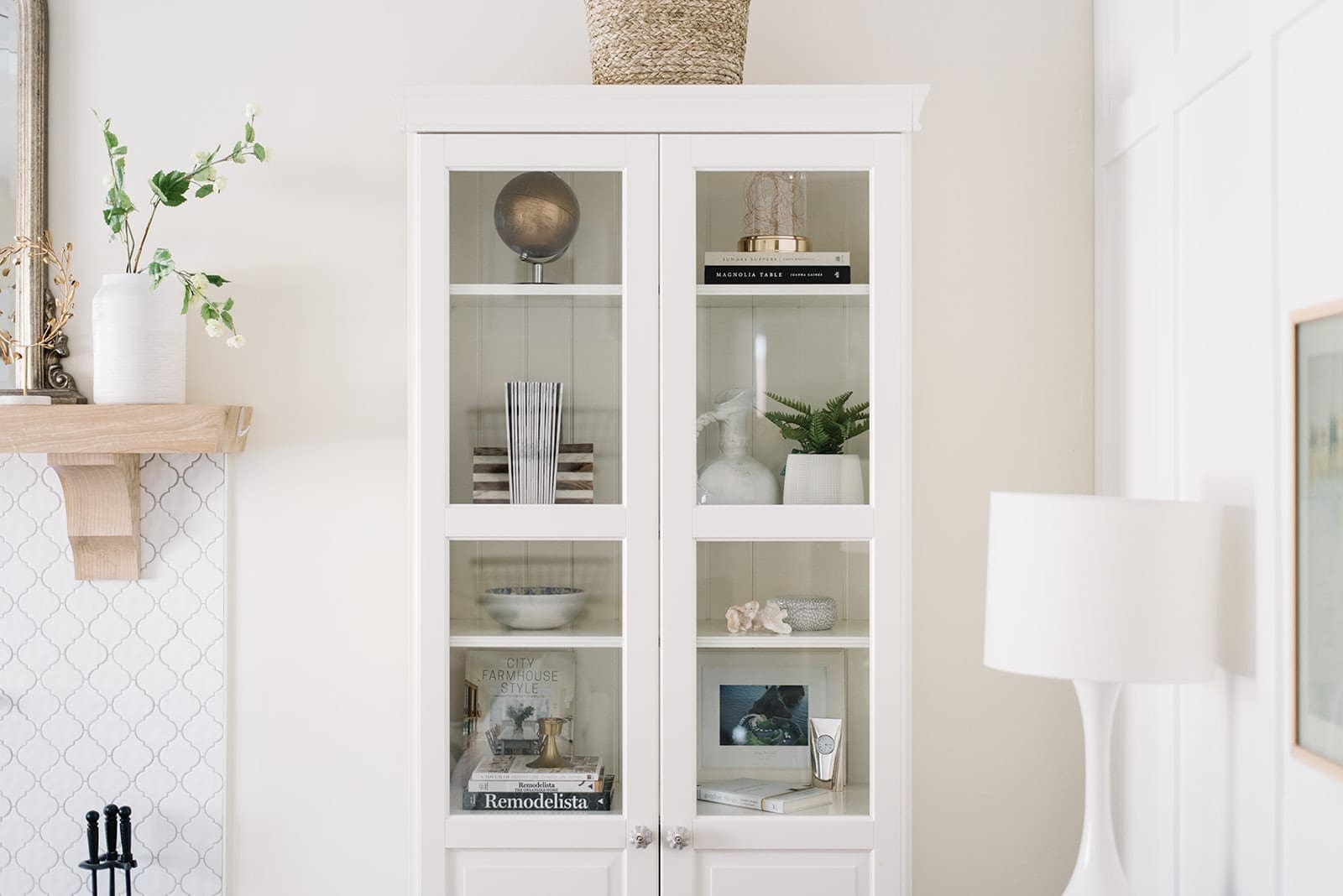 An easy winter decorating idea is just moving the furniture or switching up accessories. Simple changes can give your room a whole new feel without spending a fortune on new décor.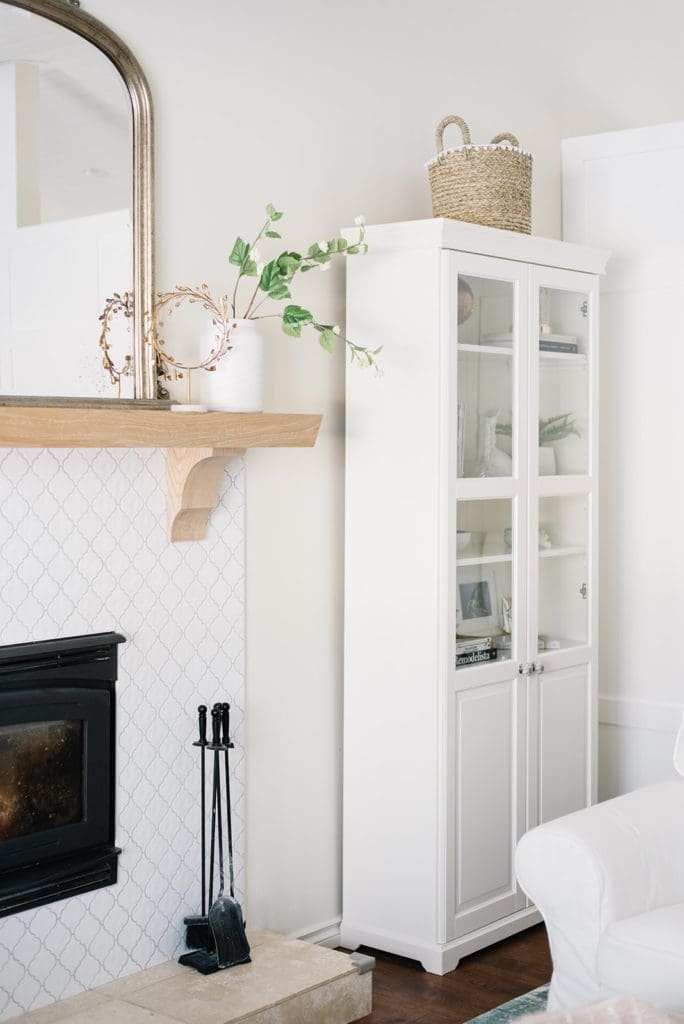 #3 Add cheerful flowers
Flowers are a must year-round in our house. But I especially love adding fresh florals after Christmas. The blooms help stave off the winter blues and make the house feel alive after the Christmas bustle has quieted. On the mantle, keeping the florals frosty white feels just wintery enough and the fresh green is a subtle reminder that Spring is on the way.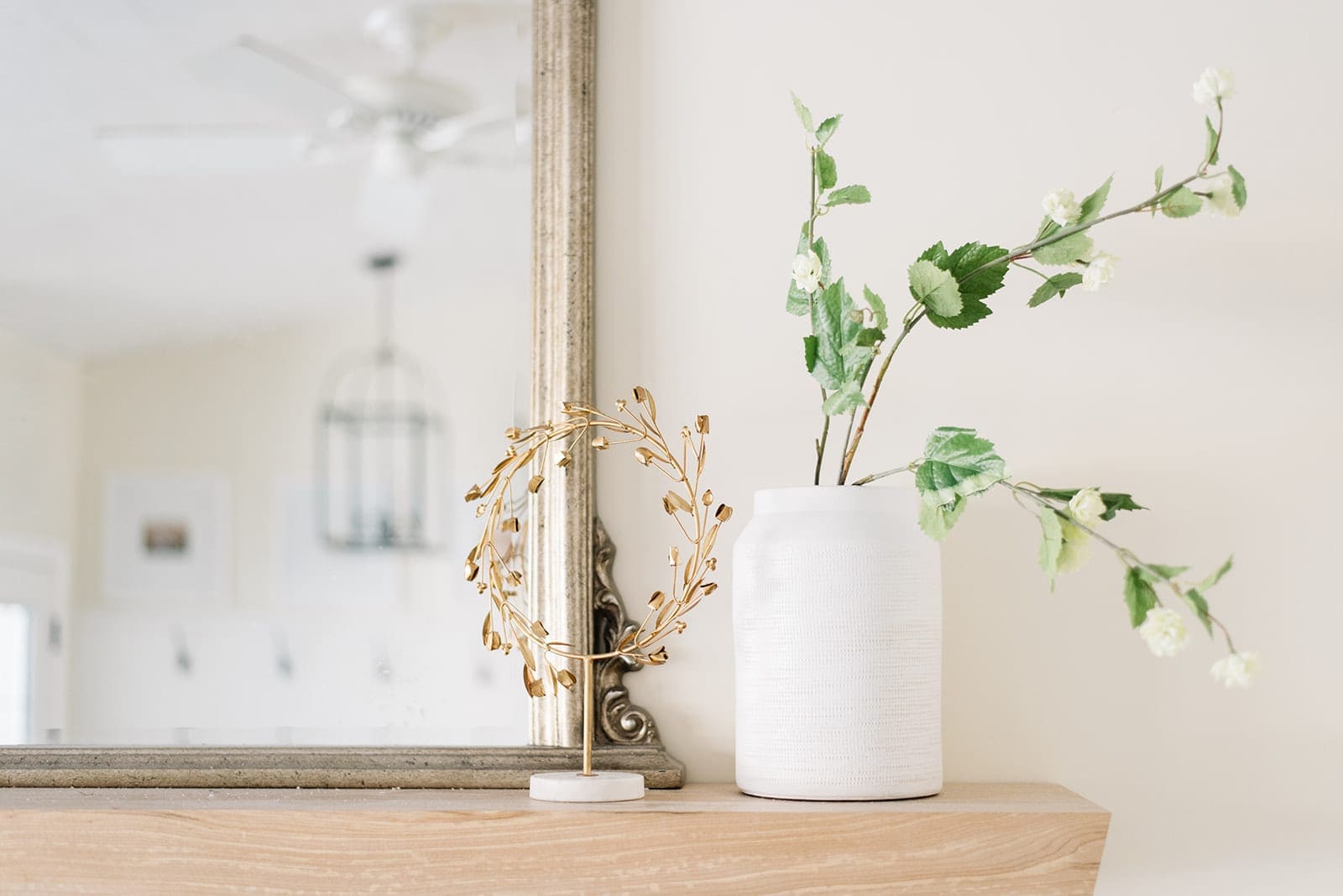 The kitchen was freshened up with a simple piece of art, some favourite recipe books and a few flowers on the window sill. It doesn't take much to give your space a new feel…just shop your home!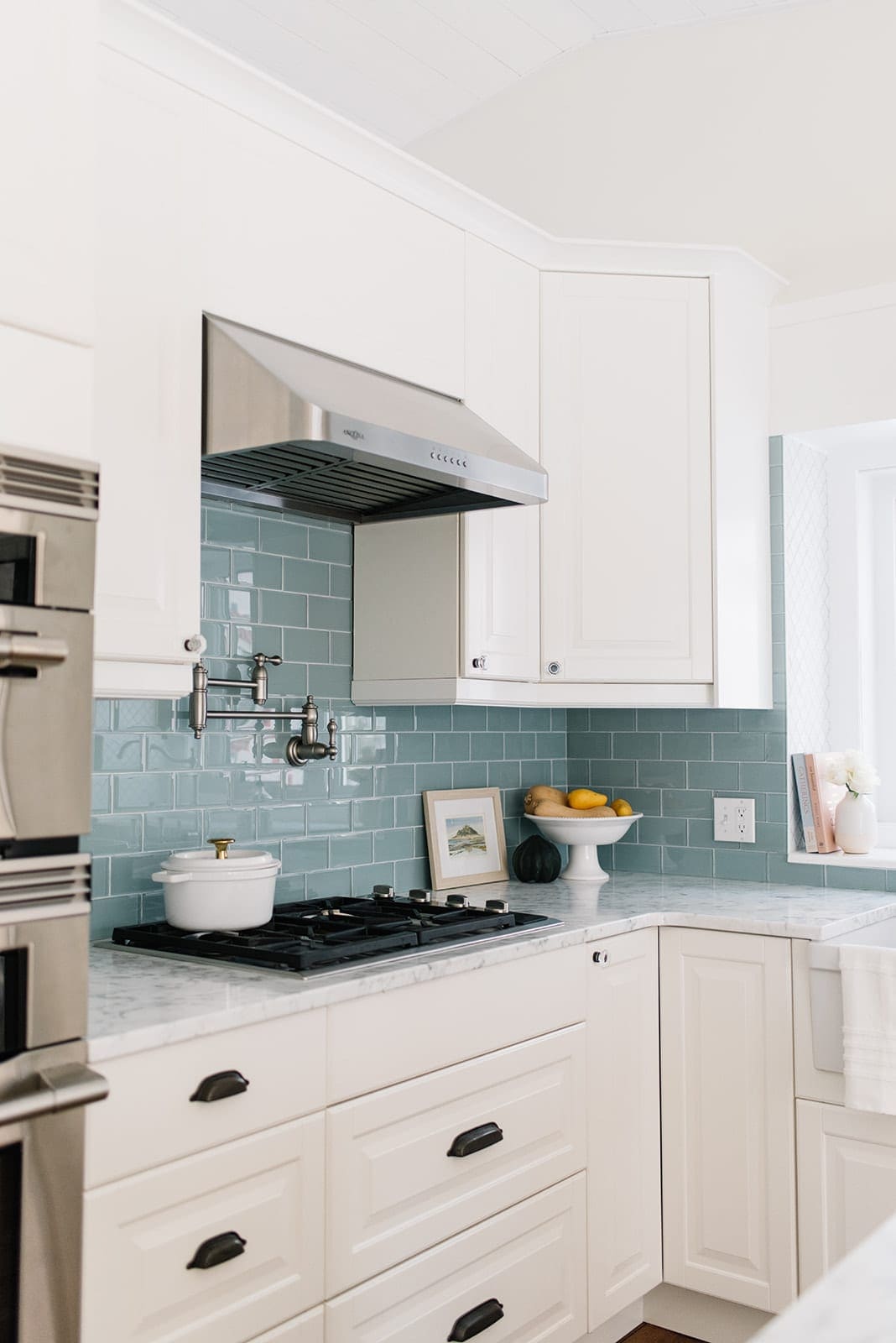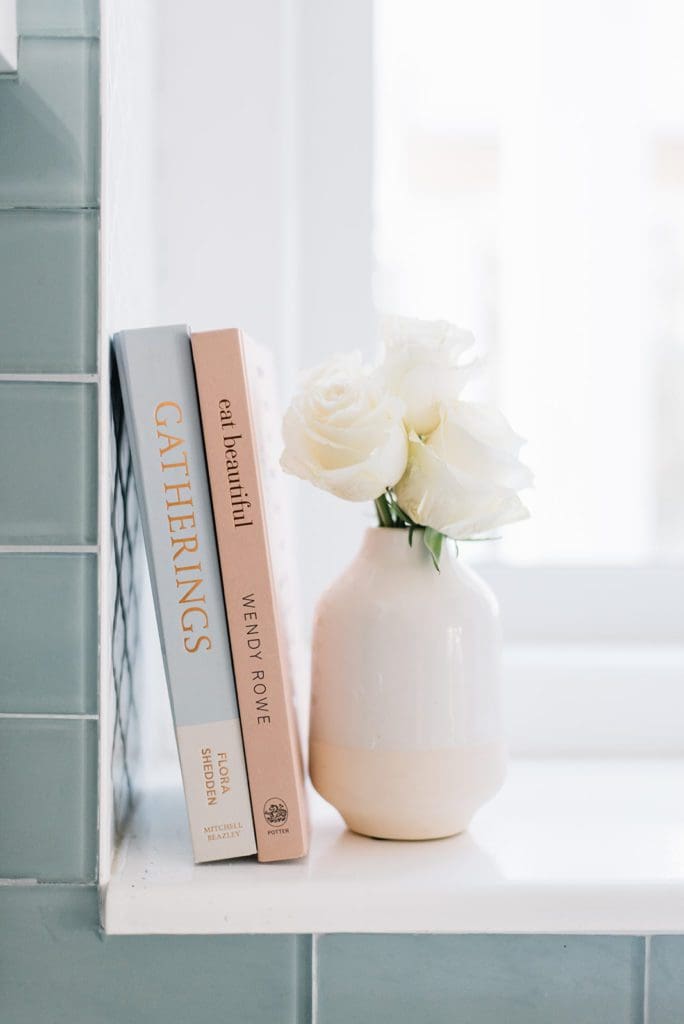 The kitchen island feels cheerful with fragrant blooms on the counter. It's fun to arrange flowers yourself! Buying bulk bunches of fresh flowers from somewhere like Costco and mixing in reusable faux florals is a great way to make a large arrangement with little expense!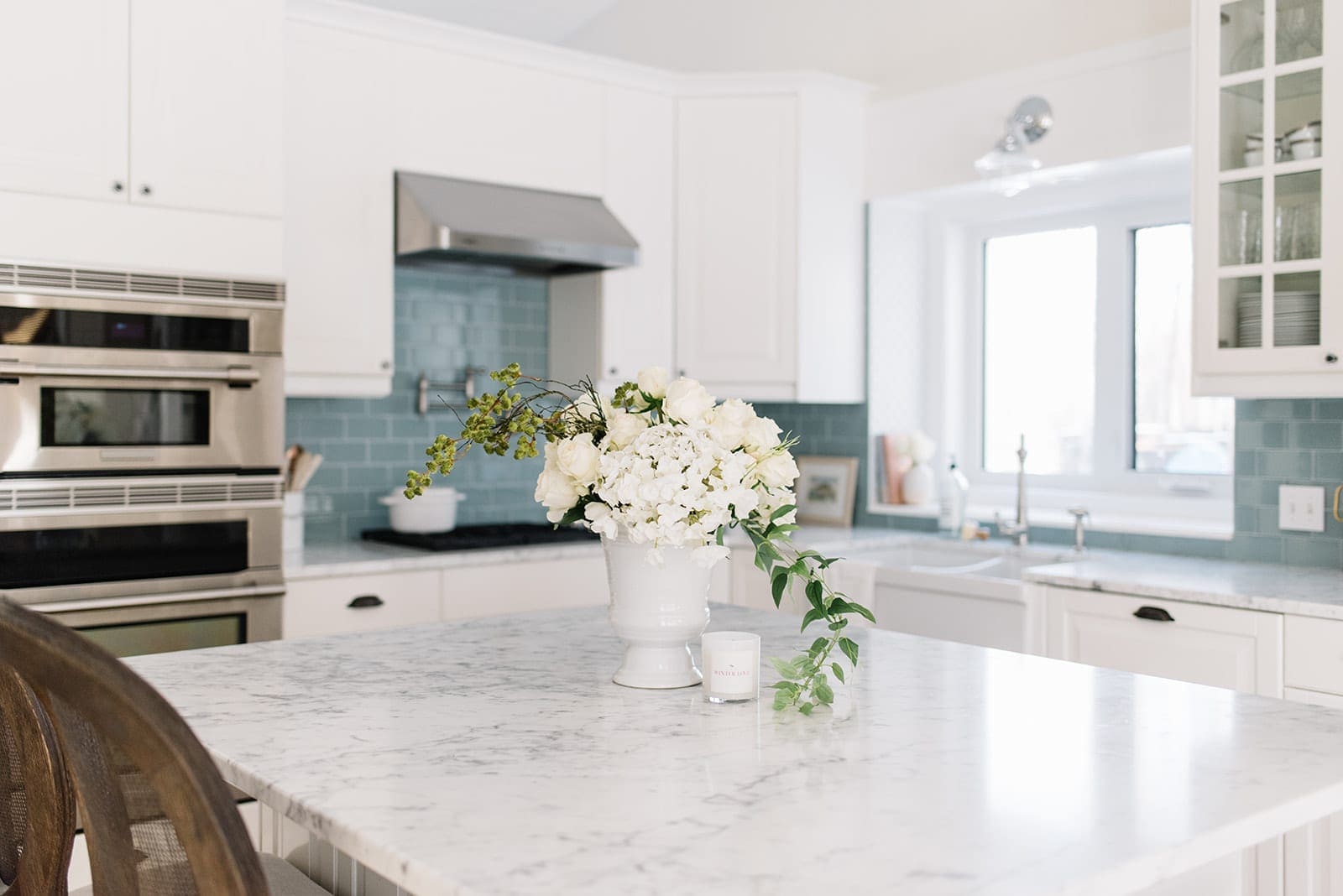 Light a pretty candle or diffuse essential oils to add a cozy but fresh feeling to any space!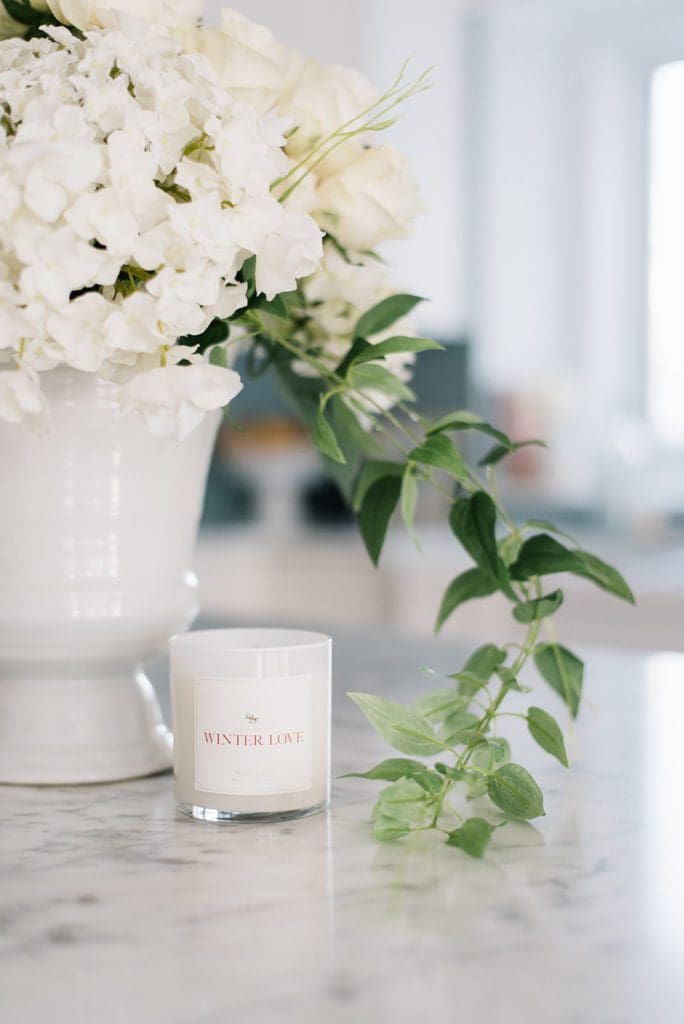 #4 Beat the winter blues
The new year is an energizing time of resolutions and new beginnings. I keep my winter décor simple, but I like to add in pops of colour and a few new items to keep it fun. In the dining room, I added a little bit of colour by adding some pink throw pillows. Pink is a fun fresh colour and it's always an appropriate addition at this time of year with Valentine's Day on the horizon!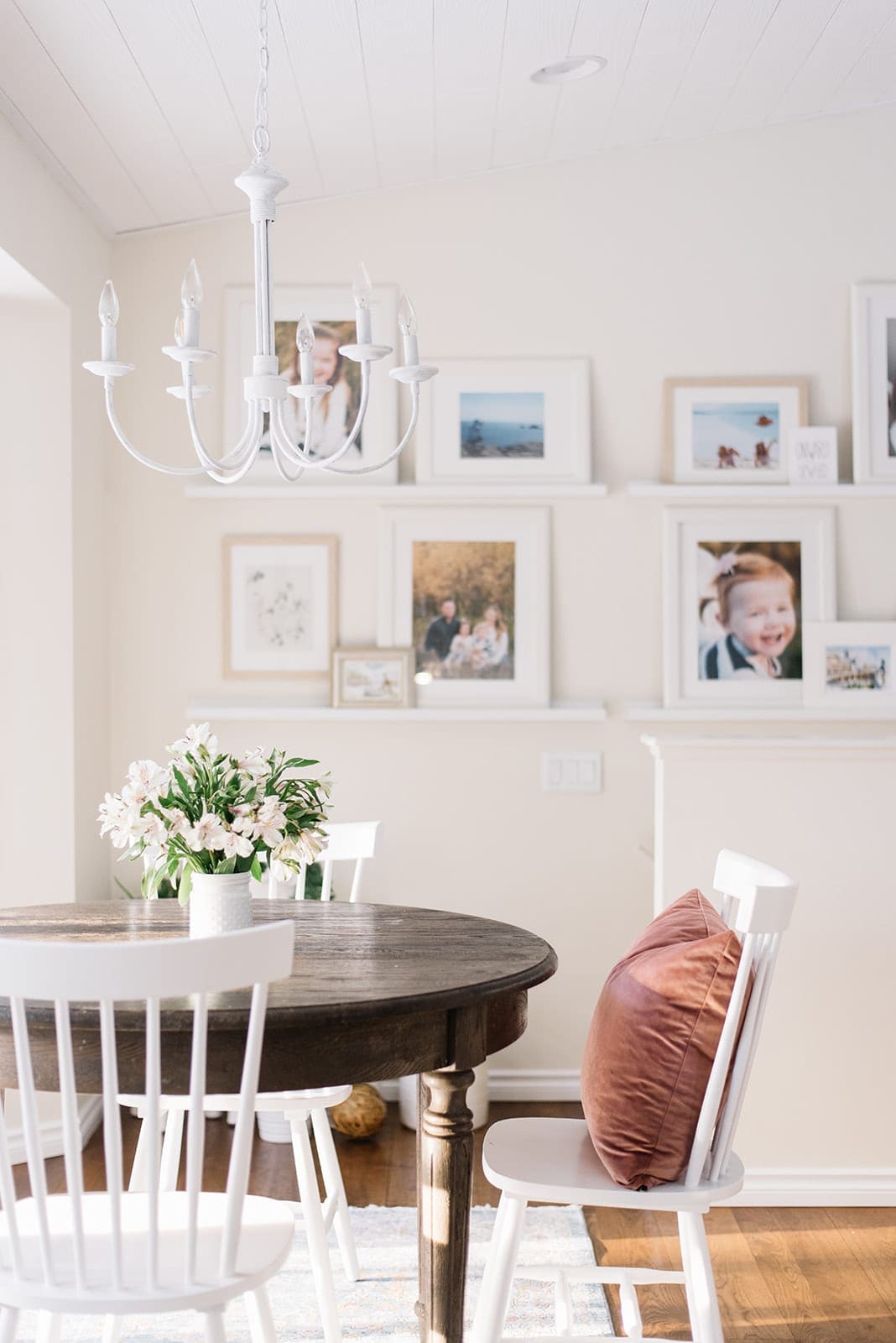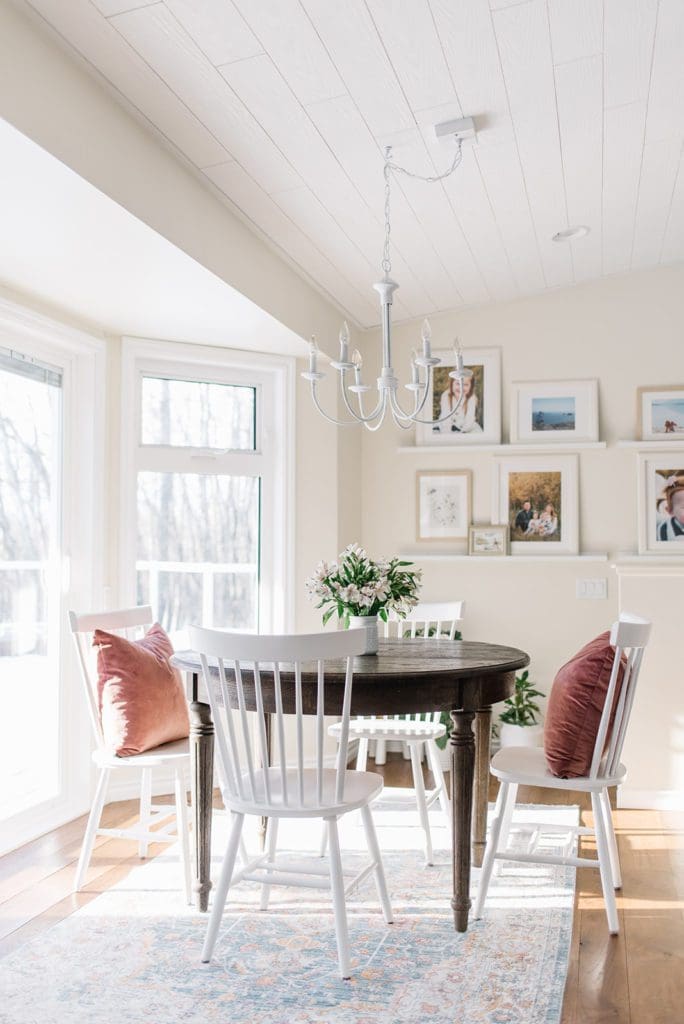 Our bedroom also got a fluff with a few more flowers and my favourite pillow from the Jillian Harris x Etsy line from Cloth and Main! This simple, natural linen bedding is what I use year-round on our bed! Linen is my favourite material… it stays cool in the summer and is easy to wash and hard-wearing!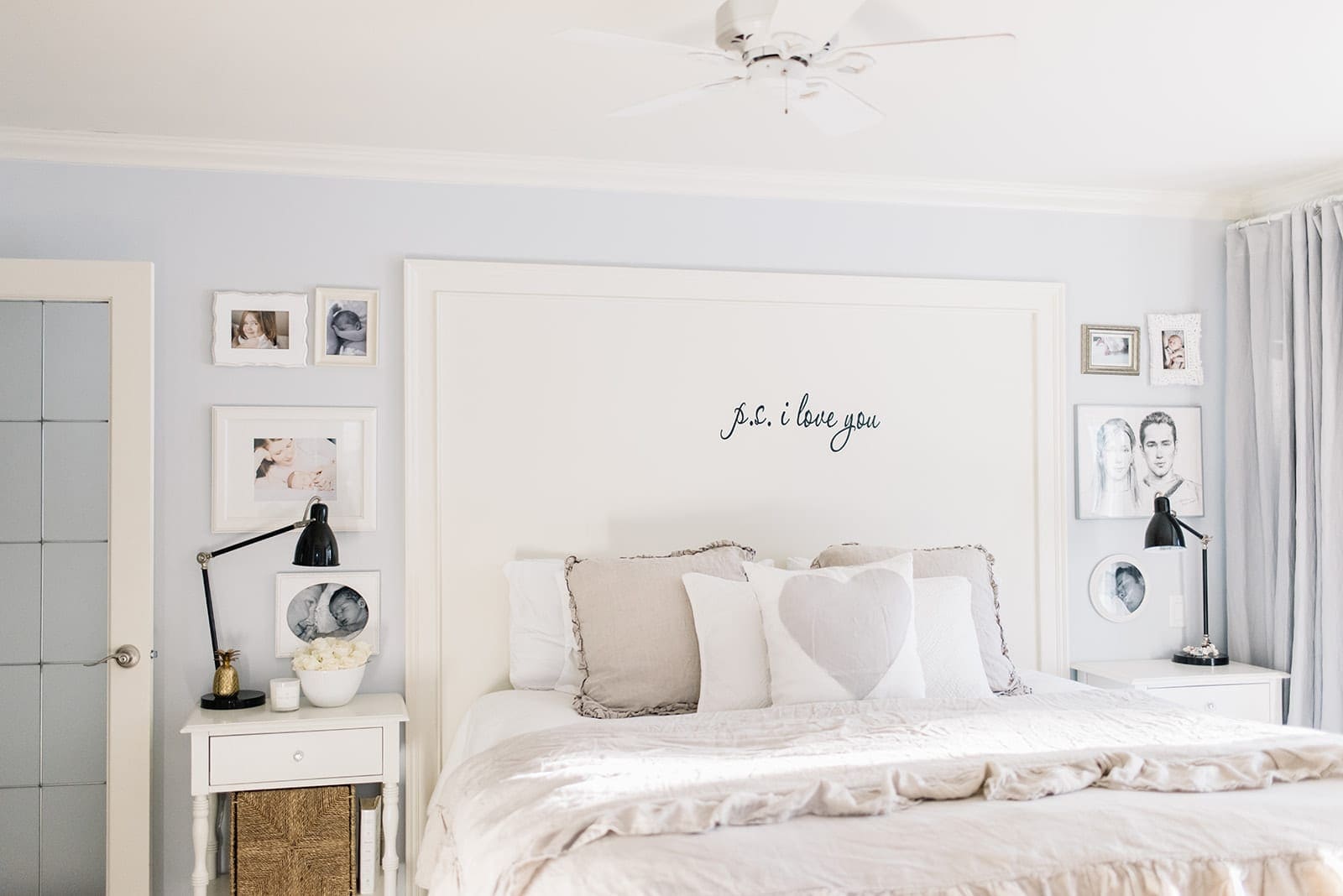 #5 Add hints of spring
I spruced up our little desk area and the mudroom with faux potted paperwhites and a touch of terracotta. Paperwhites are a favourite winter decorating idea, but I can't stand the smell of the real ones! Anything that reminds me that winter will eventually end and spring gardening season will be upon us is a welcome sight.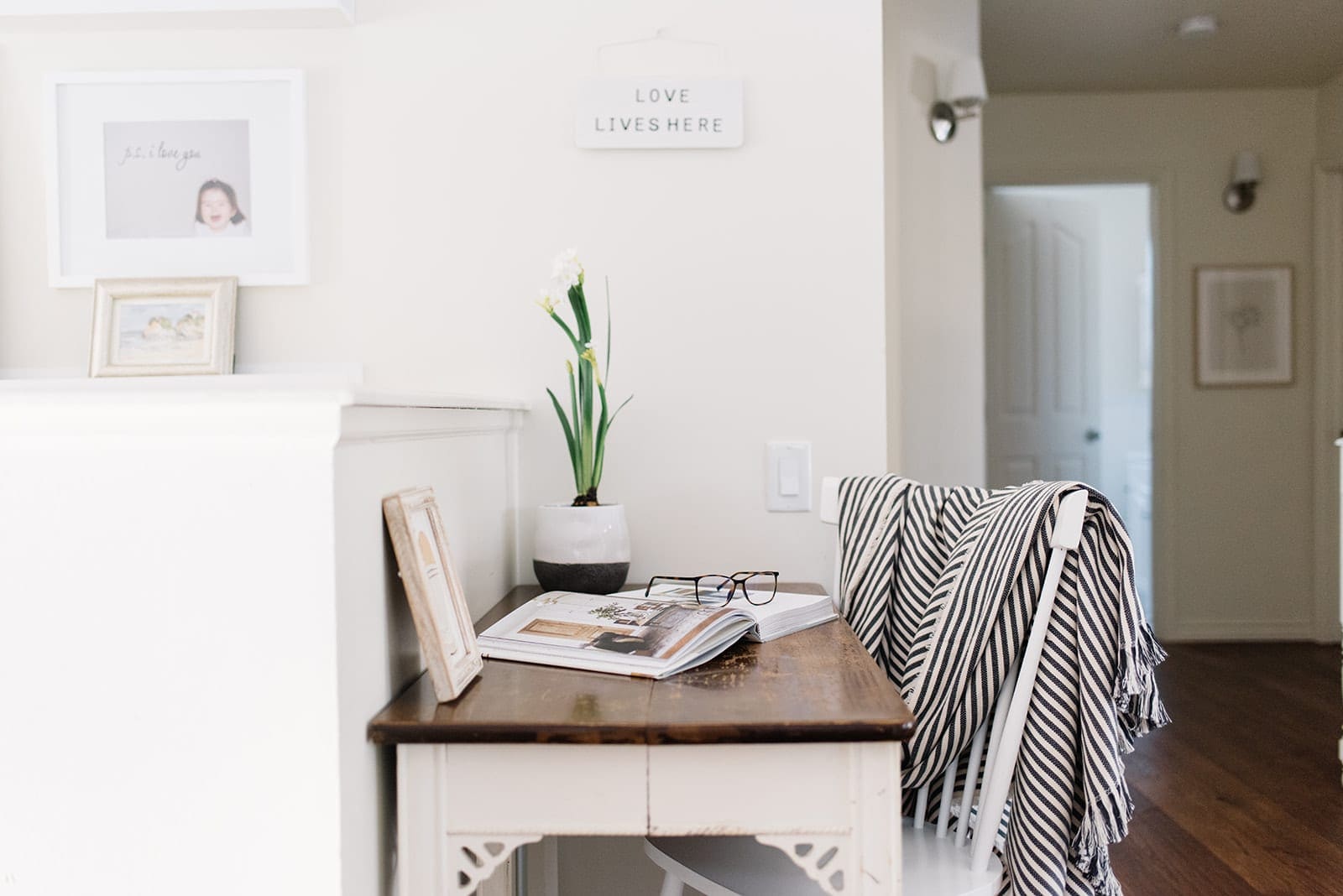 I usually start dreaming and scheming of my spring garden once the Christmas rush is over. Indoor bulbs allow you to start the gardening season early while the snow is still thick on the ground outside.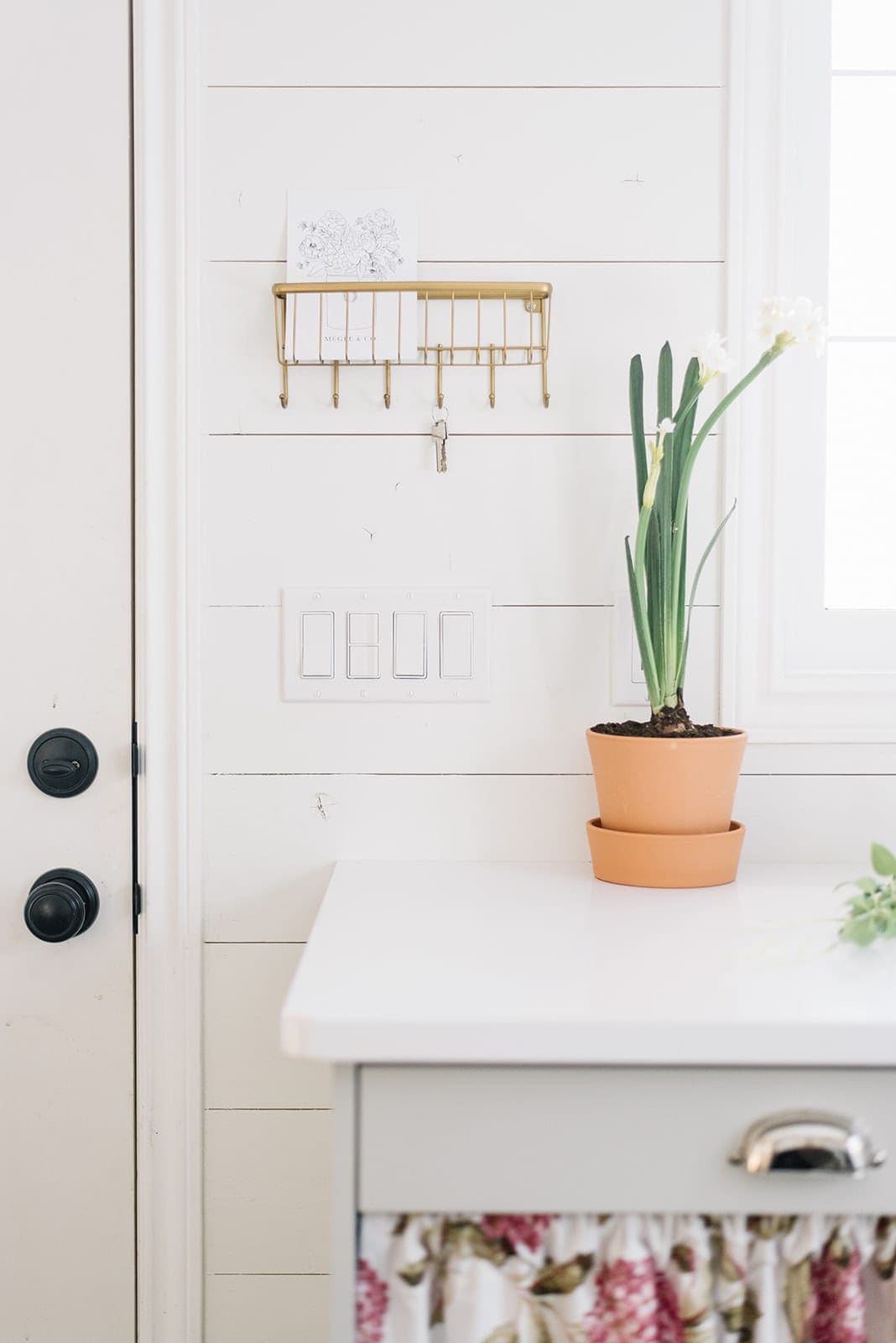 #6 Keep the twinkle lights
I love Christmas lights and it's always anti-climactic when they come down in January. I like to follow the Scandinavian example of fighting the winter blues by lighting up the entire house for the duration of winter. Placing twinkle lights and candles all over the house keeps it feeling sparkly and warm, even when it's 40 below outside!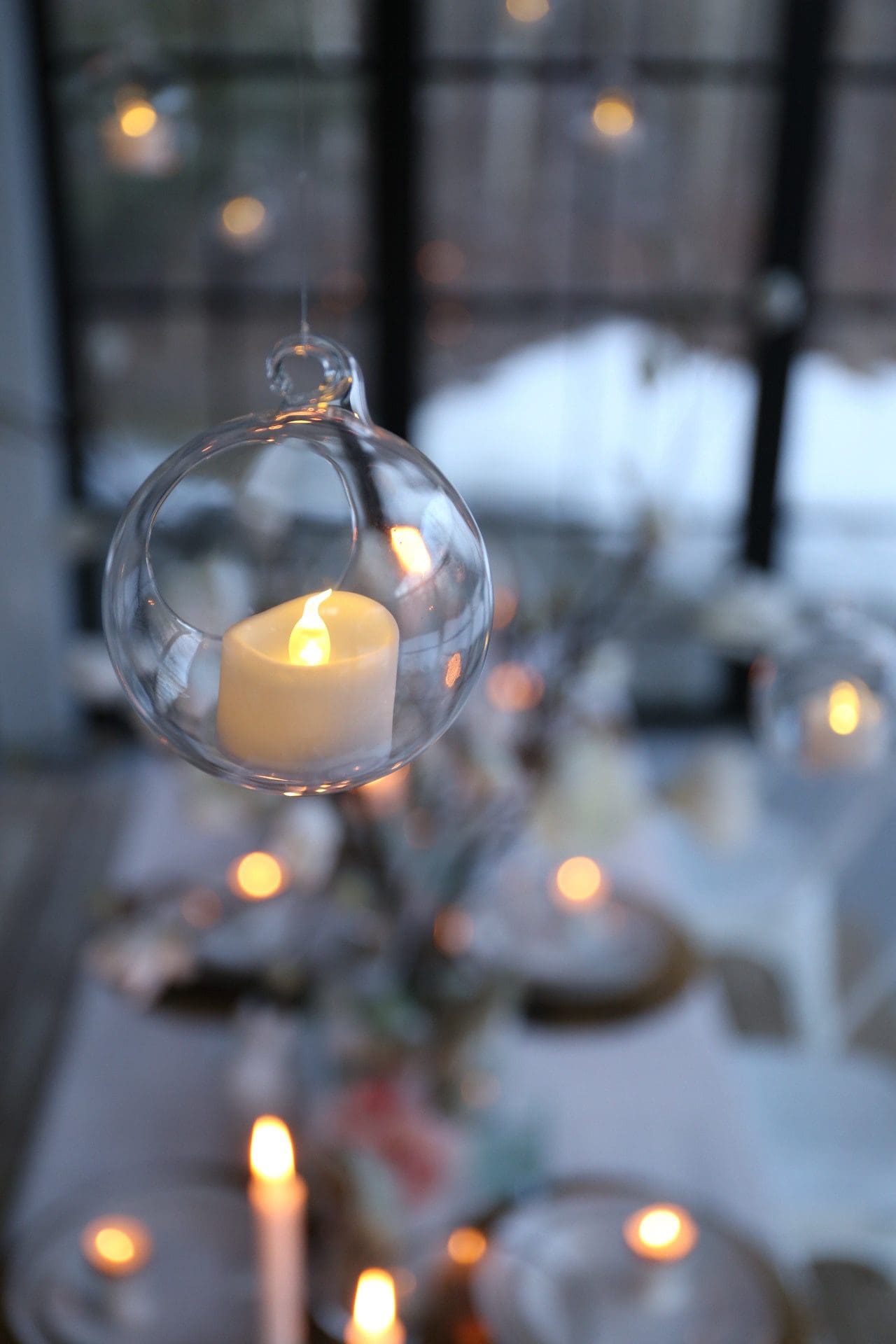 I hope you've enjoyed these 6 easy winter decorating ideas. Have fun decorating your home for the Winter season!
More winter decorating ideas