After the holidays I always crave simplicity! I love layering in cozy textures and seasonal décor for the holidays, but I'm a minimalist at heart. With the New Year comes a distinct desire for less…of everything. Each year, sometimes starting as soon as Dec 26, I do a thorough post Christmas purge. I love returning the house to a clean, simple, and bright space ready for what's to come in the year ahead.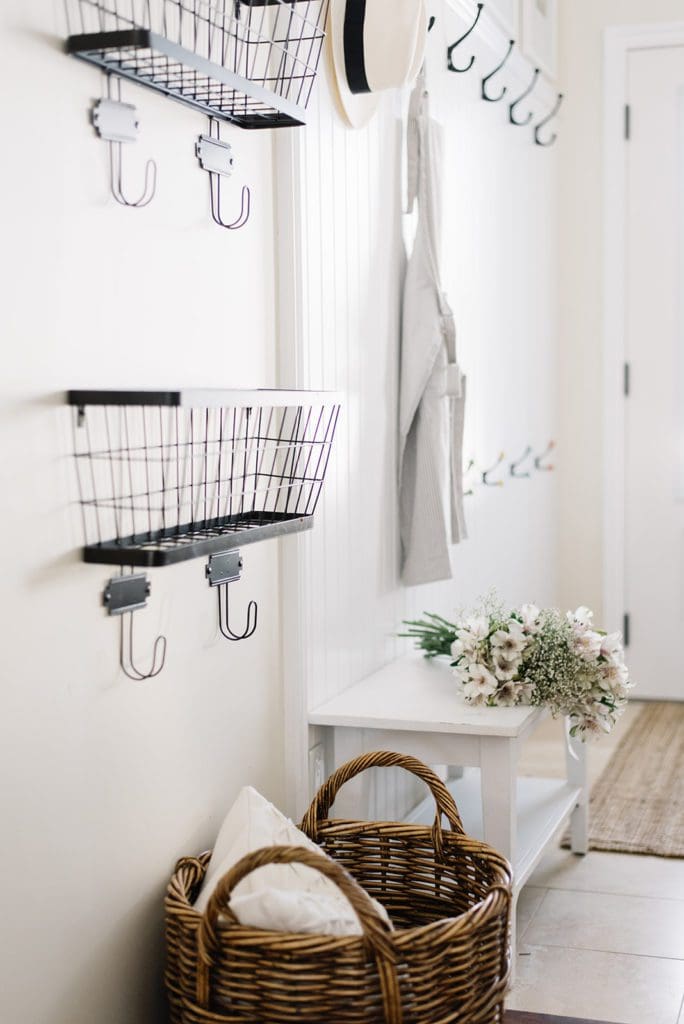 Estimated reading time: 5 minutes
Note: This post may contain affiliate links that won't change your price but may share some commission.
1. Get rid of garbage + recycling
We usually clean up the gift wrap and packaging from Christmas Day as we go. We have a recycling bag on hand and as the gifts are opened we put the paper etc… in it right away. Then when it's time to purge I search out any remaining packaging or boxes, as well as receipts for items that won't be returned and recycle those as well. We are also trying to cut down on the amount of disposable wrapping paper that we use in the first place. Check out How to Wrap Gifts Without Wrapping Paper.
2. Declutter holiday décor
Whether it's holiday cards, extra decorations, or your real Christmas tree, figure out a plan to get rid of it NOW. After the holidays is the perfect time to declutter your Christmas décor. Only put back the items you truly love and donate the rest. If you haven't used an item in the last 2 seasons, it's time to get rid of it! I've been slowly minimalizing the décor that I actually keep and store each year and using natural, compostable decorations instead like these Dried Orange Garlands.
3. Everything in it's place
One of my best tips for keeping your home decluttered & organized is to ensure that everything always has a home. It's fun to have new Christmas items out for the first few days, but eventually, they need to be put away. If you have kids, help them decide where they will keep their new toys. I find that if my girls have a clear understanding of where everything is supposed to live, they will happily keep their spaces tidy.
4. The "one in = one out" rule
As you begin to put away your gifts from Christmas it's a great time to practice the "one in=one out" rule by getting rid of one item for every new item you received! We do this a lot in our house and it really helps to keep the "clutter creep" under control.
Here are some ideas for 100 Things to Declutter after Christmas!
5. Create a spot for donations
This is a favourite trick for keeping the clutter to a minimum…Put a basket out for donations and anyone in the family can put items in the basket as they decide they are no longer needed. Instead of just thinking "I should get rid of this", it's a simple way to encourage everyone to actually take action.
6. Tackle one room at a time
Once the holidays are over and you're settling into your normal routines, you may not have time to do a massive post-Christmas purge of your entire home all at once. That's ok! Focus on one space at a time to get things back in order. Try my CLUTTER FREE LIFE course if you need a little help with this task.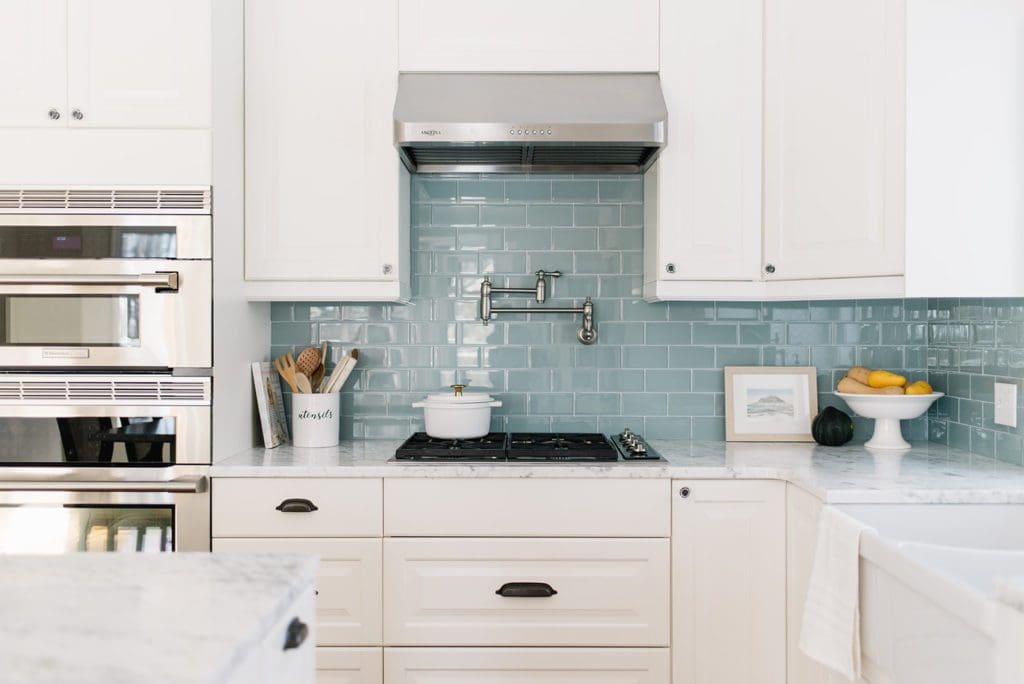 7. Involve your family in decluttering
Encourage the entire family to join in your post Christmas purge! I finally convinced my husband to let me help him purge his wardrobe this year and now that he finally tackled it he's loving being able to easily see what he has to wear! Put on some music, give the kids some incentives if necessary lol, and roll up your sleeves together. It makes it a lot more fun and a lot faster. For example, my kids know that if they suffer through trying on their clothing to show me what they've outgrown, they will get some fun new items so they usually don't fuss at all.
8. Invest in new storage
As you're working your way through decluttering your home after Christmas take note of where you would benefit from new storage boxes or containers. Most stores have good sales on these items in January! Some of my favourite places to shop for storage items are Dollar Stores, Canadian Tire, The Container Store and Amazon.
9. Make it cozy
Once the Christmas decor is down the house can feel a little bare. These 6 tips for decorating after Christmas will keep your home cozy in those post-Christmas winter months.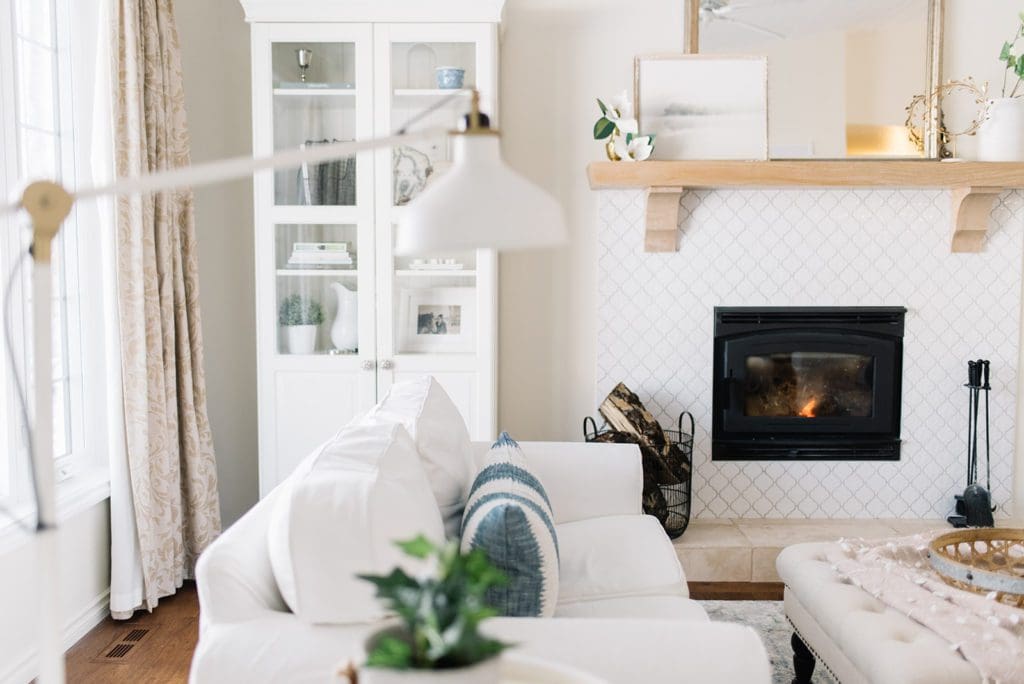 So what do you think? Are you ready to tackle a post-Christmas purge? It feels so good! Let me know in the comments if you are busy purging!
Need a little more help with decluttering? Check out CLUTTER FREE LIFE!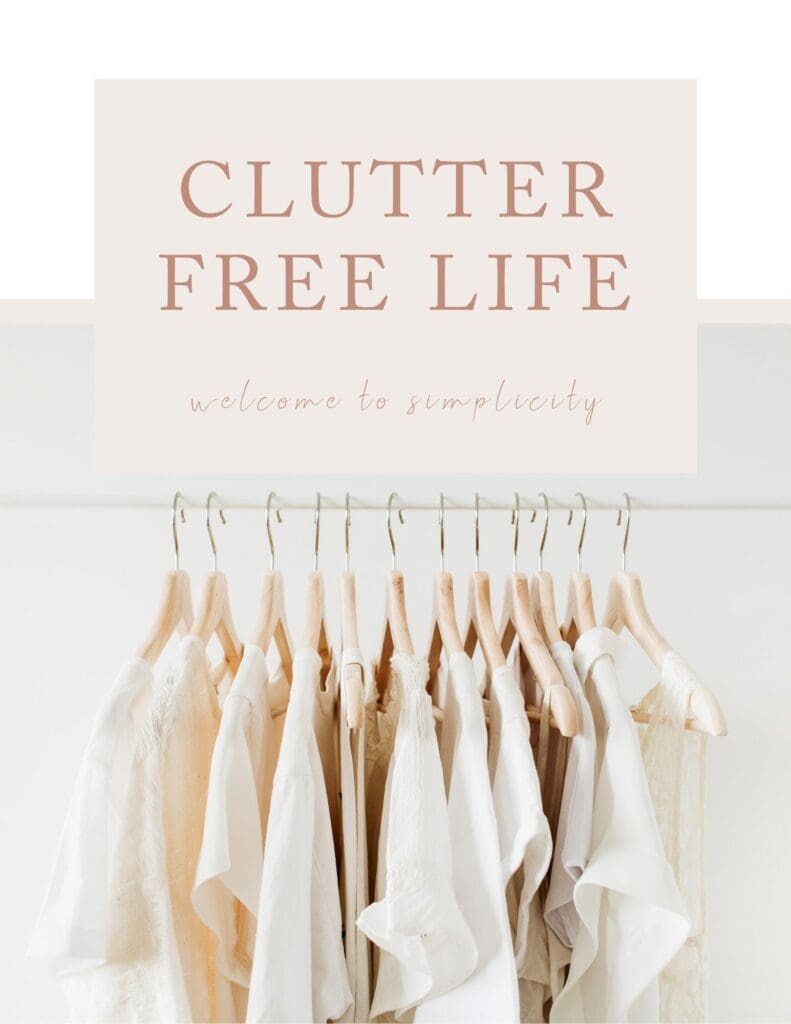 MORE GOOD READS: