Clutter has been proven to be stressful and stress can cause both physical and mental health issues! Simplify your daily life with this easy-to-follow list of 100 things to declutter right now. Tackle one section at a time or pick one item to do daily in just a few minutes. Print out the task sheet at the end of this post to help keep you on track.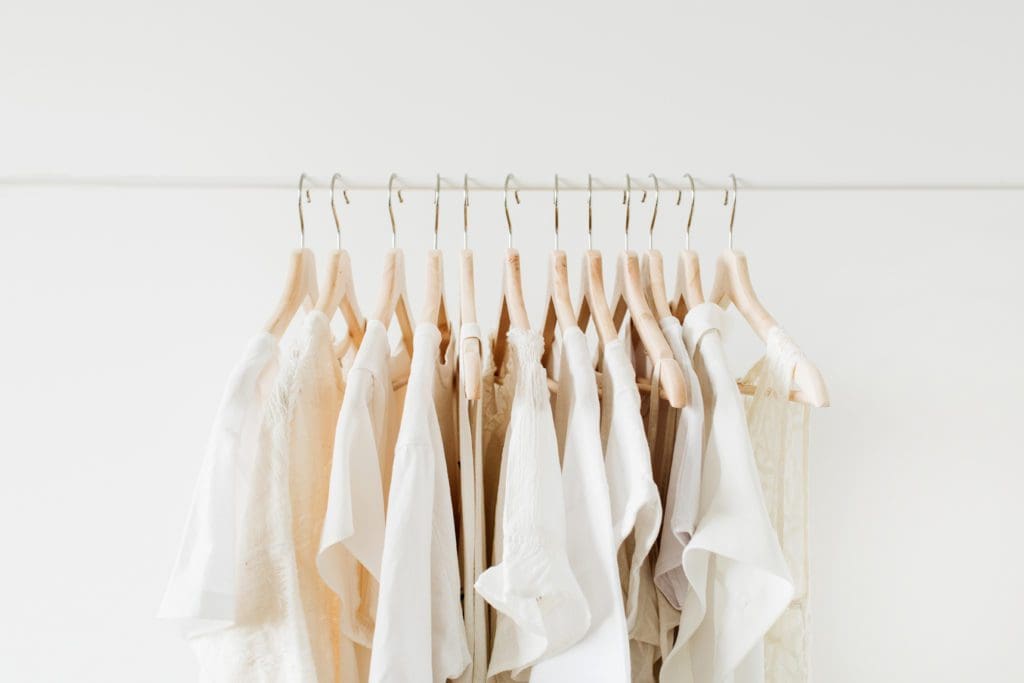 Estimated reading time: 13 minutes
Note: This post may contain affiliate links that won't change your price but may share some commission.
#1 Clear out your Closet
The closet is a great place to start when you are decluttering. Having a wardrobe full of only pieces you love will save you time and simplify your day! No more hunting through endless piles of clothing only to feel like you have nothing to wear!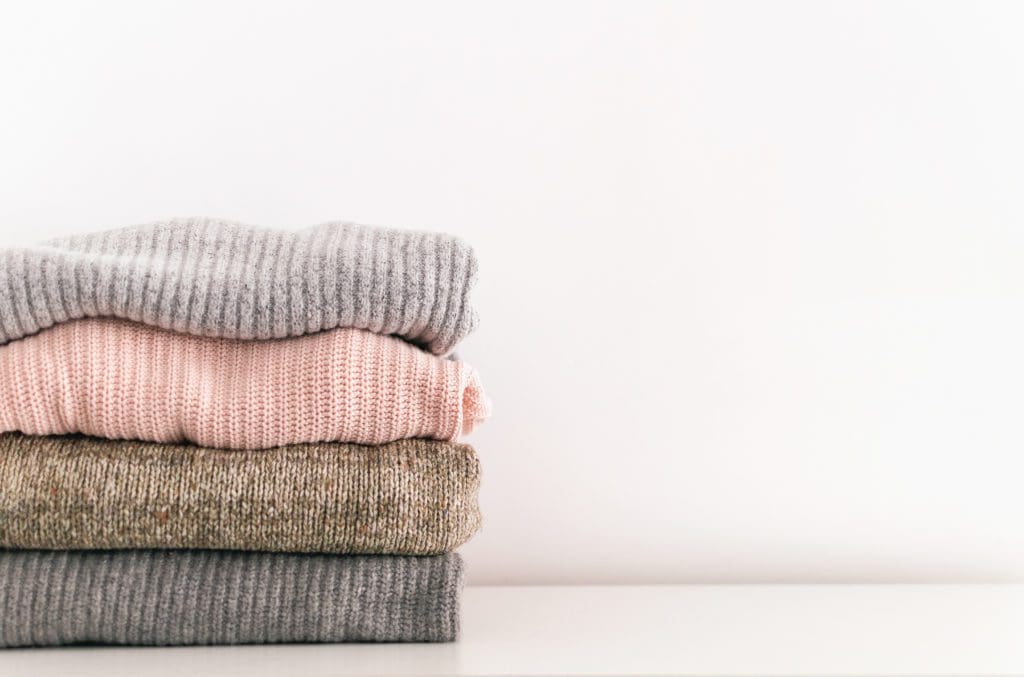 Be ruthless!! Take everything out of your closet and put back only those things you LOVE, that you actually WEAR and that FIT!!
IF IT'S NOT AN IMMEDIATE YES, IT'S A NO!
Anything that doesn't fit (too big or too small…love your body the way it is and dress it for the shape and size it is now)
Anything with tags still on from last season (if you didn't wear it for an entire season you aren't going to start now)
Worn out lingerie (the ladies need support)
Trendy items or items that aren't age-appropriate
Workout gear that isn't functional or comfortable
Socks without matches (where do they go???)
Costume jewellery & tarnished or broken jewellery (invest in a few good quality pieces that you actually love)
Old glasses (these can be dropped off at your optometrist to recycle)
Extra buttons (you are never going to need all 200 of them)
Hangers from the dry cleaners (return them so they can be reused)
plastic hangers (invest wooden hangers that will hold your clothes' shape)
Uncomfortable Shoes (you are never going to wear those painful shoes that cause blisters or the ones that are a half size too big)
#2 Tackle the Toys
If your house is like ours there are waaay too many toys! There seems to be an endless stream of toys entering it from birthday parties etc… We ended up putting a stop to it by having smaller birthday parties. (The mega parties we are "expected" to throw these days are out of control in my opinion.)
Also, we subscribe to the "ONE IN =ONE OUT" rule. If we buy a new toy now, an old one has to go! Donate gently used toys to a friend with young kids, a family in need, your church, or anywhere that they will be used and appreciated! Let your kids help or get rid of them while they are out of the house ( No judgment here!!).
Say goodbye to:
Anything that's no longer age-appropriate (donate these to a good home where they will be loved!)
Toys that are broken
Toys with missing pieces
Annoying toys (these ones go missing while my girls are at school)
Toys that were gifted (use that gift receipt and return them if they aren't something that is needed or wanted)
Toys with batteries (please just make them stop!! We try to avoid toys with batteries entirely!)
Duplicate toys (Re-gift duplicates and save yourself a trip to the store for a birthday present!)
Messy toys (I give my girls sensory bins and craft times to keep mess contained and skip having slime and other messy toys out regularly!)
#3 Purge your Pantry
There's so much baking and home cooking happening in so many of our homes right now. It's a great time to get back to basics and clear out your pantry so that you can easily grab what you need. Donate anything that is still edible or extra to your local food bank. Get rid of the following items and create a pretty and organized pantry space to make cooking fun:
Expired items (my grandmother had a canned chicken from 1979 in her larder!!)
Small appliances that are never used or novelty tools (we used to have old can openers and coffee makers galore in storage! A good general rule: Only keep the ones you use at least weekly!)
Boxes and Plastic wrapping (decanting your supplies into pretty storage containers makes things easier to find and also easy to sanitize!)
Junk Food (why not make a fresh start and clear out some of those junk foods while you're on a roll)
Serving dishes that are never used
Plastic cutlery and menus from takeout orders
Restaurant condiment packs
Unlabelled food (if you don't know what it is don't eat it!)
Plastic grocery bags (recycle these)
Open alcohol (alcohol does go bad…check your liquor cabinet and feel free to restock!)
Old spices (even if they aren't expired if they've been around for a year or two start fresh!)
Reusable totes (these can accumulate if you forget your bags often when you go to the store. Just keep a few and donate your extras)
#4 Get Bathrooms Back to Basics
The bathroom is one place where clutter really tends to accumulate! Do a thorough sweep and keep only what you actually use!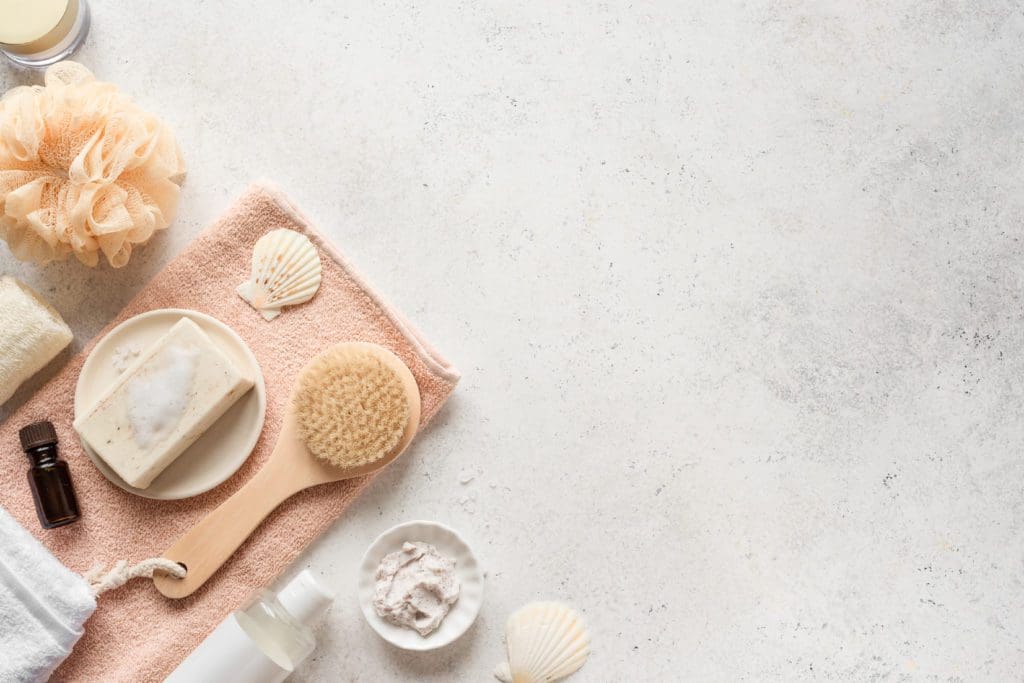 Toss the following:
Expired medicines
Old toothbrushes
Old makeup (most products are only good for a couple of months!)
Hotel samples (unless you actually use them toss those little bottles of hotel shampoo and lotion!)
Beauty products that didn't work (don't feel guilty about getting rid of something that didn't work for you! Return it if possible!)
Toxic products (so many makeup and beauty products are full of toxins!! Try a more simple & natural makeup routine… I use a simple selection of essential oil products now!)
Stretched out hair ties and broken clips
Fragrances (synthetic fragrances are usually incredibly toxic and can disrupt your endocrine system! Use a dab of essential oil instead!)
Dried up nail polish
last year's sunscreen (usually doesn't keep long enough to use again the following year)
loofahs & sponges (these are breeding ground for bacteria! Use washable cloths instead!)
#5 Raid Kids Rooms
I'm lucky in that both my girls actually like to keep their rooms clean! They have labelled bins for thing like art supplies, toys and electronics and it helps them to stay organized when they know exactly where everything goes. However, they are still kids and their "special things" like slime from friends and super cool rocks tend to accumulate over time. They also grow like weeds and their closets need some attention each season! Purge the following every few months:
Clothing they've outgrown
Ripped or stained clothing
Clothing that they refuse to wear! (pick your battles!)
Clothing that is inappropriate (I always pick this battle!)
Halloween costumes (they usually don't want to wear the same thing twice)
Dance costumes (oh the sparkles…they really do get everywhere)
Collected paper and artwork from school and friends (we go through a pick a few favourites to put on their bulletin boards and the rest goes in the recycling. Because they get to choose what to keep they usually don't fuss)
garbage (obviously)
stashed snacks (gross)
#6 Eject Old Electronics
Modern technology has made it possible to streamline and go digital with your tech! Tackle that drawer full of old cords, manuals, and your old camcorder!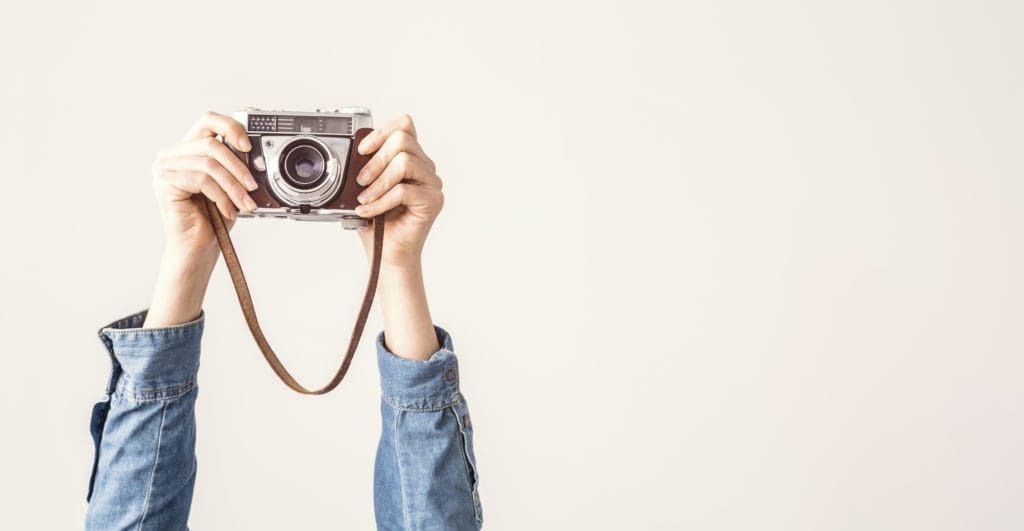 CDs DVDs and VHS tapes (Go digital and save all that space!)
Old gaming consoles and video games (Sell these! Some are worth quite a bit!)
Mystery cords (You are never going to figure out what they are for!)
your old phone (I gave mine to my daughter so reuse if you can!)
Boxes for electronics (Don't keep the packaging after the return period is over. You are never going to put it back in the box.)
Expired batteries
Outdated technology (iPods, video cameras, and old point and shoot cameras have all been replaced by modern phones….but keep the Sony Discman. that's just cool.)
#7 Diminish Decor
I love decorating for the seasons and I run this home decor and lifestyle blog so this is a big one for me! Keep your seasonal decor and accessory stash under control! It's lovely to have a few things to switch out for the seasons, but make sure they are things you really love and will be happy to see year after year! And let the rest go:
Books you won't read again ( I keep a few beautiful coffee table and reference books, but I read fiction on a digital device or borrow from the library for single read books!)
Candles (These are actually one of the most toxic things in your home besides dryer sheets. And of course, they are also a fire hazard. Switch them out for a diffuser or stovetop potpourri!)
Air fresheners (Again, super toxic. Watch the documentary STINK on Netflix if you haven't already and get these out of your home!)
Old magazines (I love reading magazines in print, but I only keep my absolute favourite issues and recycle the rest!)
Old sheets & towels (Tired linens can be sent to animal shelters for bedding or ripped up to create cleaning cloths!)
Stained tea towels & tablecloths
Extra pillow inserts (if have a pillow problem like me, just keep a small number of inserts and switch out the covers. This will save you a ton of space in your linen closet or secret pillow closet!)
Decor that doesn't match your style anymore (it's ok to change and for your style to evolve. Let go of the things you don't love anymore!)
Excessive seasonal decor (I'm looking at you Christmas ornaments!!)
#8 Pare Back Paperwork
Paperwork piles up really quickly so it's important to have a system in place to deal with it! I organize my papers in a couple of inboxes…TODO, TO FILE, and TO SHRED! I pay bills immediately to avoid forgetting about them and check my to-do pile once a week to make sure I haven't missed anything!
There really aren't that many papers that you need to keep…let go of the rest and keep your schedule and finances under control:
Paperwork from 7+ years ago (keep relevant paperwork for 7 years for tax purposes)
Old manuals ( after you put that piece of Ikea furniture together don't hold on to the indecipherable instructions)
Outdated school books (nobody needs coding books from 2002)
Expired coupons
Old calendars and day planners
Outdated Lists
Old receipts (keep the important ones for large purchases, but the day to day receipts can be shredded once they've been accounted for)
Unused craft supplies (ditch the half-cut scraps of construction paper and individual googly eyes!)
Unused office supplies (random paper clips and pens that are out of ink can go. Also, a gentle reminder… no one needs 500 pens)
Old cards and gift tags (unless they have special meaning attached!)
Extra wrapping materials (the ends of rolls of wrapping paper and gift tags that have been used 8 times already can be retired)
Kids artwork and schoolwork (I keep a box with file folders for each grade for my kids. We keep report cards, a selection of representative work and special art pieces as well as class photos for each year. The rest is recycled! The really cool big projects like leprechaun traps and popsicle stick bridges we just keep a photo of!)
#9 Clean up the Kitchen
If you've ever watched a master chef at work, they usually have a few really high-quality kitchen tools stored where they are easily accessible! Mimic this in your kitchen and ditch the extra utensils, novelty gadgets and never used food items!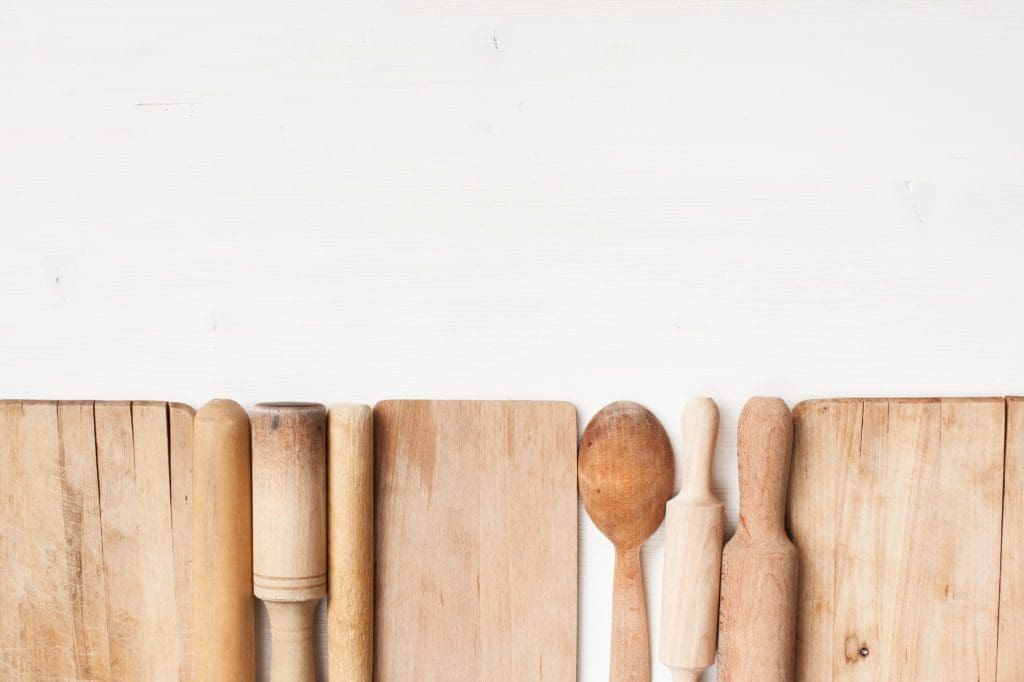 Get rid of these items and make cooking simple and enjoyable again:
Storage containers that are missing their lids or are plastic (goodbye BPAs!)
Duplicate kitchen tools (no one needs 8 spatulas!)
Mismatched plates, glasses & cutlery (the exception to this is if you like an eclectic look, but still keep only what you truly need and use!)
Plastic wrap (try using beeswax wraps and cut down on plastic waste)
Old water bottles and travel mugs that leak
Outgrown plastic kids dish sets
Non-stick cookware (try cast iron or an option that won't leach toxic chemicals into your food!)
Rusty or warped bakeware
Novelty kitchen gadgets (How many times have you actually used that egg slicer or cherry pitter?)
Recipe books you don't use (hello Pinterest!)
Old dishcloths and scrub brushes ( I like to use sponge cloths that you can put in the dishwasher and that are compostable at the end of their life!)
toxic cleaners (see how to clean your house naturally instead!)
#10 Simplify Storage
This can sometimes be the biggest task! You could probably find 100 things to declutter in this space alone. Storage rooms/ garage spaces etc… can turn into dumping grounds for everything you don't know what to do with! Haul everything out in a pile on the driveway or floor and only put back what you REALLY want to keep.
Exercise equipment you don't use (if you still have inner thigh trainers and every other infomercial gadget ever sold, say goodbye! A set of weights and a yoga mat will do!)
Old sports equipment you don't use (outgrown hockey equipment or abandoned lacrosse sticks can be traded in for new equipment!)
Extra bags & suitcases (Why do we have so many duffel bags? Why? Keep one set of good quality luggage and a couple extra bags for sports, sleepovers etc..)
Old papers and mementoes (If you have held on to every Christmas card you've ever been given now's the time to let go! Just keep the really sentimental pieces!)
Extra seasonal decor (I've switched to more organic seasonal decor! Toss those plastic pumpkins and find a few real ones for Halloween! Put them in the compost, not storage when the season is over!)
Old clothing & toys (if you are storing baby clothing and toys for your grandchildren reconsider! Keep a few things with meaning and give the rest to someone who will actually use them!)
leftover renovation supplies (empty paint cans and wood scraps from completed projects)
random hardware (Get rid of those screws that you took out from something 5 years ago and kept just in case!)
Packing supplies (every time something comes in the mail you don't need to keep all that bubble wrap!)
---
Remember when you are looking for things to declutter, focus on one task at a time to keep it manageable. Simplifying is an ongoing process and it takes time. Work at your own pace and have fun! It feels so good to streamline your surroundings. Sell things to make a little extra money or donate them to a charity in need!
---
FREE DECLUTTERING CHECKLIST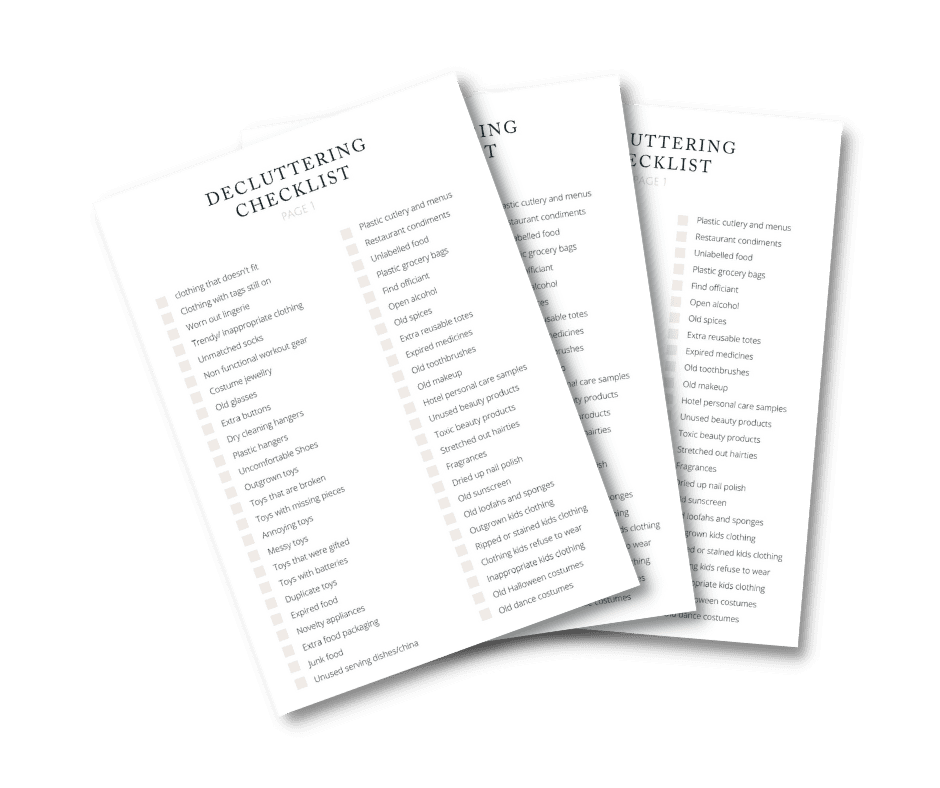 ---
I hope you've enjoyed these ideas for 100 things to declutter right now! If you need a little more help with actionable steps and instructions check out CLUTTER FREE LIFE.
---
MORE GOOD READS