One of the most frequently asked questions I get about my home is what paint colour is on the wall in each room, especially the main living space. I've created a guide with my favorite interior paint colors (including the ones I've used myself) to help you decide what the best interior paint colours for your home are!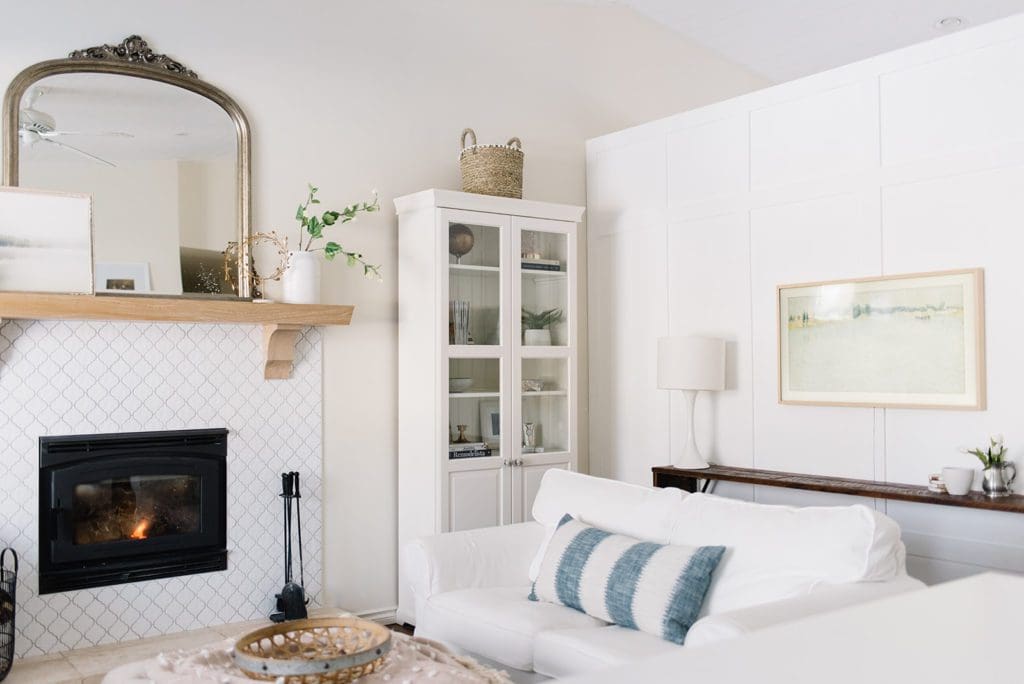 Estimated reading time: 7 minutes
Note: This post may contain affiliate links that won't change your price but may share some commission.
How to Choose a Paint Colour
Personally, I like my home to feel serene, but also welcoming. So I tend to choose colors that are light, but also warm. I do love a good moody room painted a delicious and dark color, but I find that I enjoy actually LIVING in a lighter, brighter space. So before you start choosing paint colors ask yourself the following questions:
What am I naturally drawn to?
Head to Pinterest or your favourite magazine and save the images that you are drawn to the most. Don't overthink it. Even if it's not an image of the interior of home save it anyway. When you have a good selection take a look at what you have and you should be able to see a pattern emerging.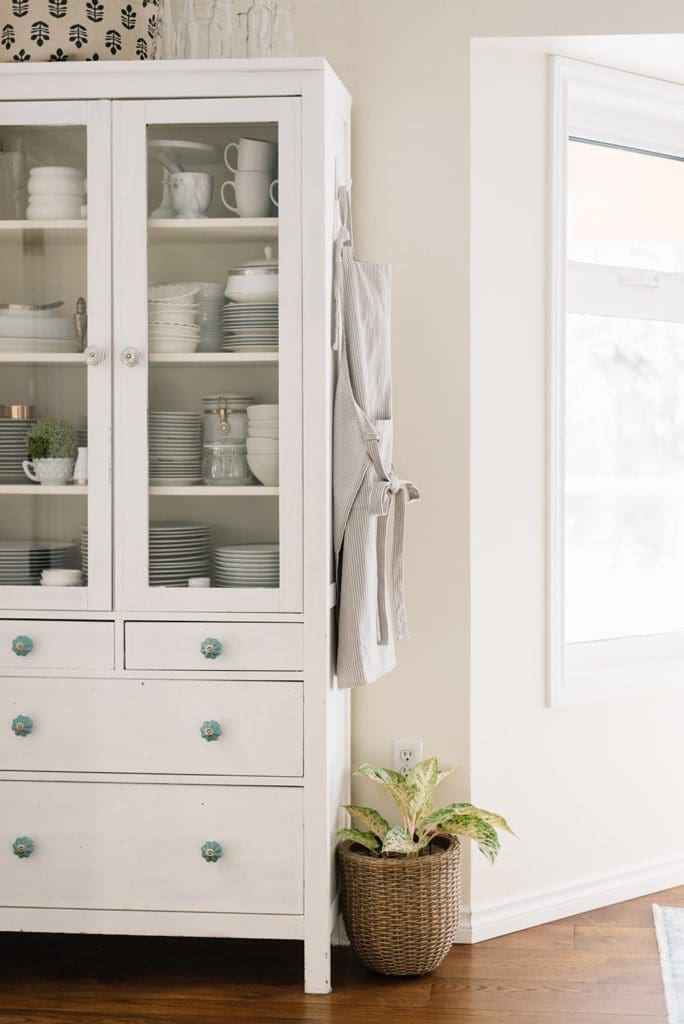 Note: Darker colours can be a little more difficult to get right, but the good news is that it's only paint. You can always try again, so don't be afraid to go bold if that's what you love!
What is the style of my home?
If you live in a little cottage near the ocean you might want to choose a more natural and neutral palette. Sharper, more modern colours might be a better choice if you live in a downtown loft. One mistake I see people make a lot is trying to recreate a "theme" in their home that doesn't work with its basic style. If you live in a new build home in a mainland city and try to make your home look like a Hawaiian beach house, you will likely end up with something that looks…and forgive me for saying this…tacky!! Work with what you have, not against it!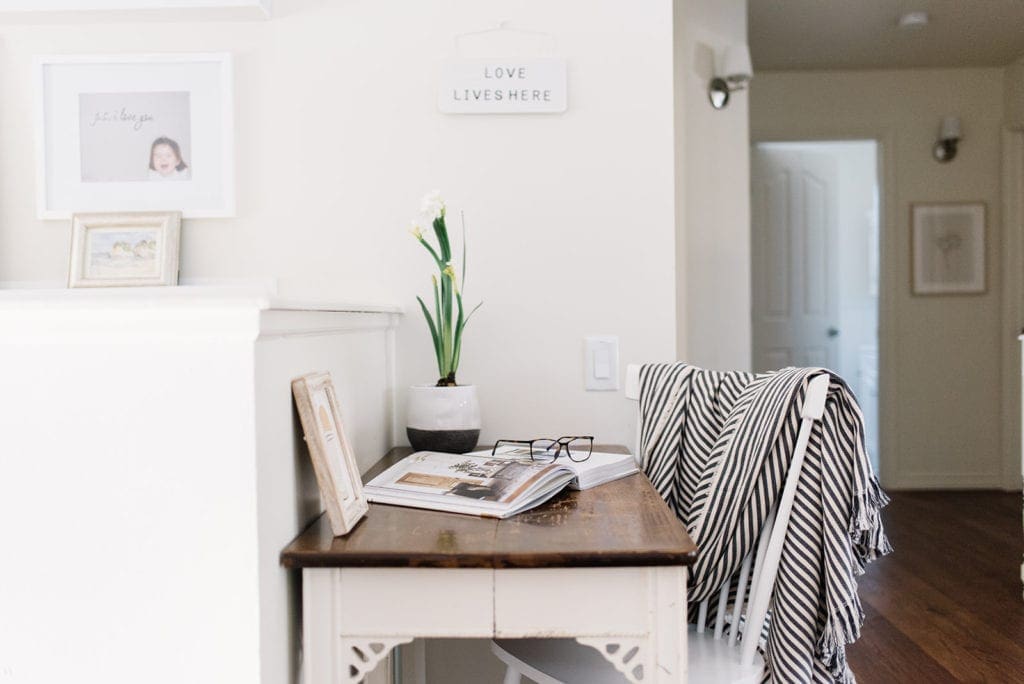 If you need a little help figuring out your style check out this QUIZ !
How do I want to feel in my space?
Now that you have a better idea of what style your home is and what you are drawn to, it's time to decide how you want your space to feel. Do you want it to be a calming space that allows you to relax or a fun space that gives you energy? It's ok to have a bit of both sometimes, but you need to make sure the house feels cohesive at the same time!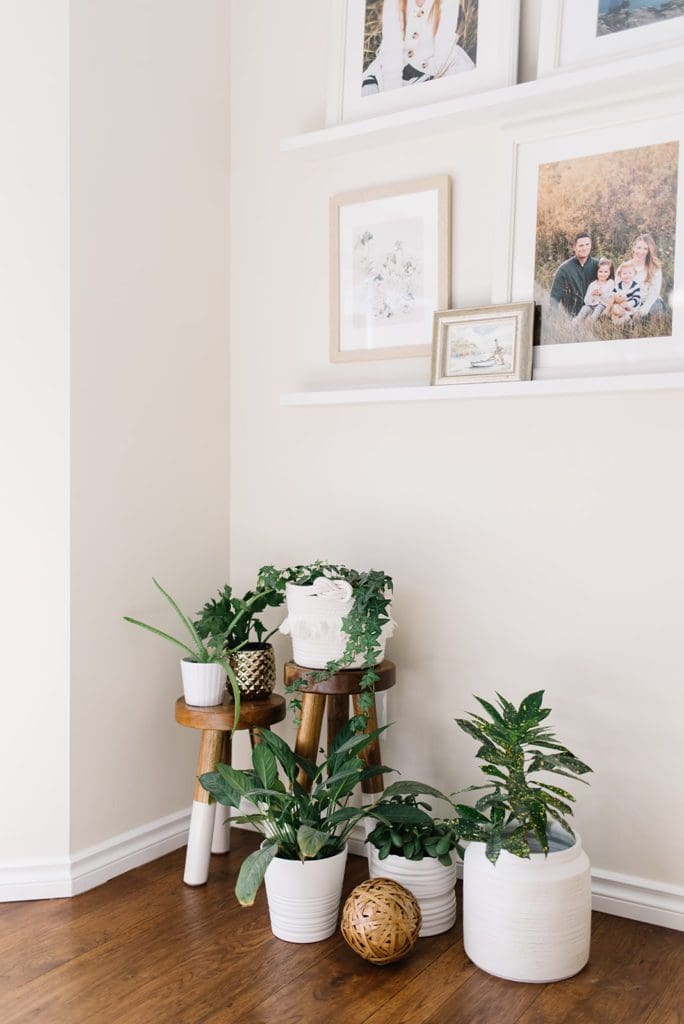 The Best Paint
My personal favorite paint brand is Benjamin Moore. I find their colors to be the richest, and the paint is thick and rolls on nicely. (This is NOT a sponsored post, just my opinion!) They have a great website where you can find colours, calculate how much paint you need, see the different types of paint they offer etc… I've always used the Aura line and have been very happy with it.
---
Interior Paint Color Palettes
Once you've decided what look you would like to create in your space, it's time to actually choose a colour(s). I've put together a few palettes to help you mix and match colours depending on your style preference. You can find a full-page view of these palettes and more in the free printable paint guide you can download below. Just keep scrolling to find it!
I always suggest that you choose a few colours and then get samples to bring home and test on the walls. You want to see what each paint looks like in your home. It can look very different in different spaces depending on the light. You also want to see what it looks like at different times of day. Maybe it looks pretty in the morning, but looks dull in the evening when you actually spend time in the room. The best interior paint colours for your home are the ones that look best on YOUR walls specifically!
If you'd like a little more guidance and a space to plan and keep track of your colour choices you can download my free printable paint planner below!
---
FREE PRINTABLE PAINT GUIDE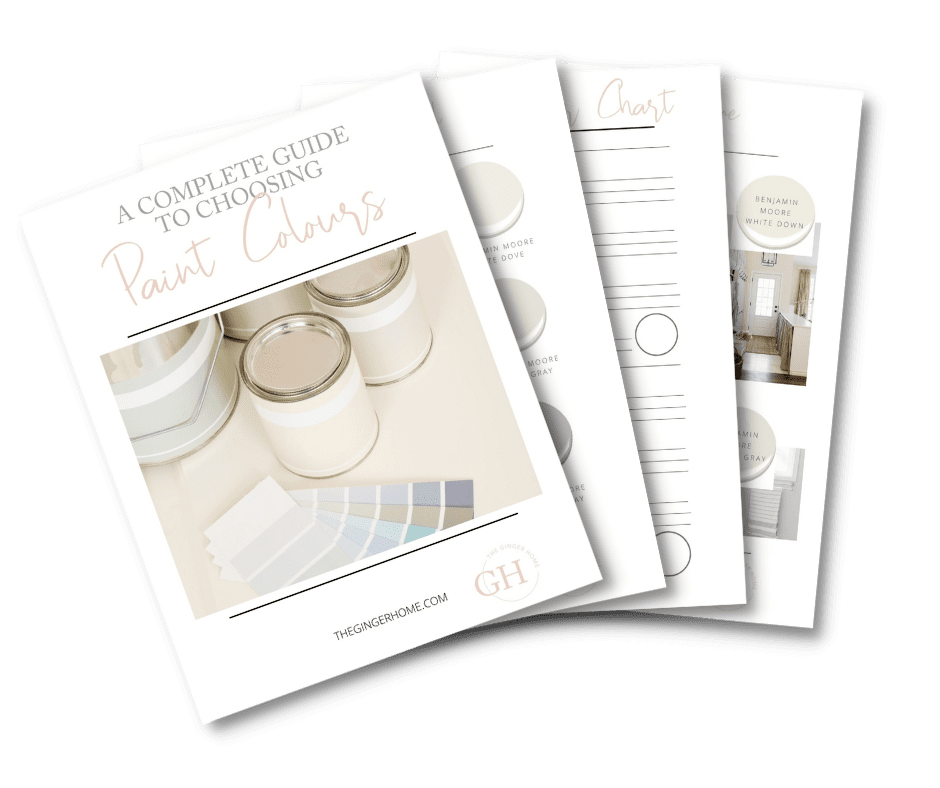 This printable guide includes colors I've used in my own home, my favorite interior paint colors in easy to choose from palettes, and planning sheets to keep track of the colors you choose!
---
My Main Floor Paint Colour
Update: I recently found a new colour by Benjamin Moore that is almost an exact match to the walls in my living room. We painted our walls 13 years ago with a paint mix that I no longer have the formula for. I've been trying to find a colour that matches it and I finally did!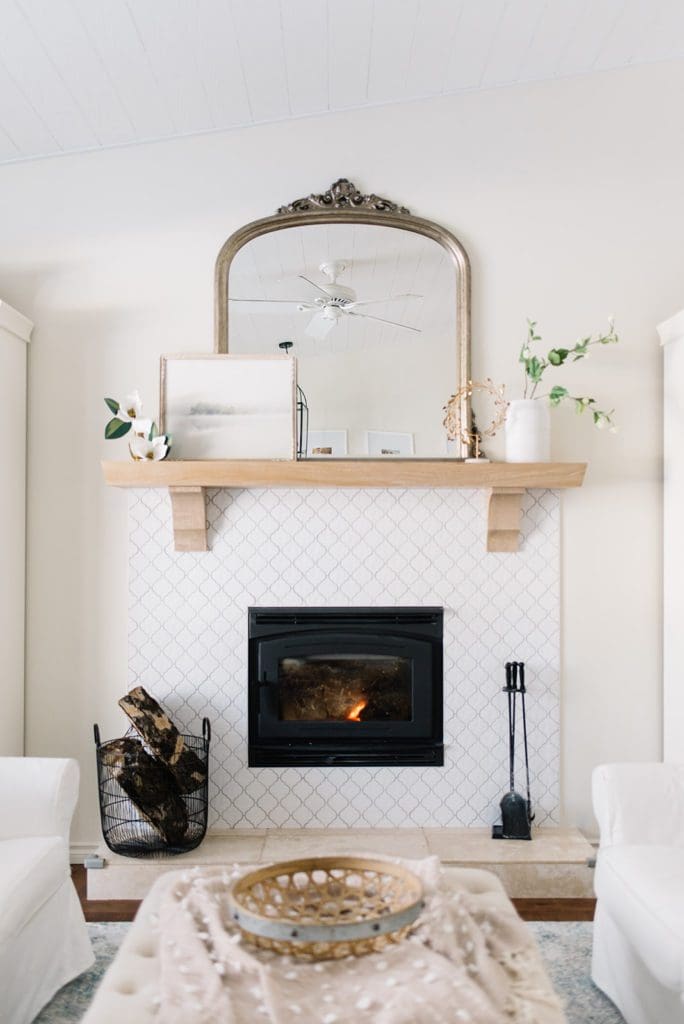 "White Down OC-131" is a white paint from Benjamin Moore that is described as having grey undertones. But I find that it definitely has a buttery cream look with a yellow undertone… Something to be aware of if you are looking for more of a true white.
You can find more of the paint colours I've used in my home in the free downloadable guide above!
Happy Painting!
I hope you find these tips and the free guide helpful in planning your next painting project and finding the best interior paint colours for your home!
Remember, the most important thing is always to do what you love. It's your home and you are the one that has to live in it. If you ask yourself the 3 questions above and choose something you love (keeping the answers to those questions in mind), you can't go wrong!
---
YOU MAY ALSO ENJOY: