Have you been hearing about minimalism non-stop lately? Me too! And I'm loving it, but it's also intimidating! The thought of giving up almost everything I own (especially with 2 kids at home) has always seemed unrealistic and out of reach! And I have to admit, I do love pretty things! Then I discovered moderate minimalism and it was a game-changer! Moderate minimalism isn't about depriving yourself. It simply entails living with intention and purpose! Follow 3 easy steps to simplify your life and stop the overwhelm!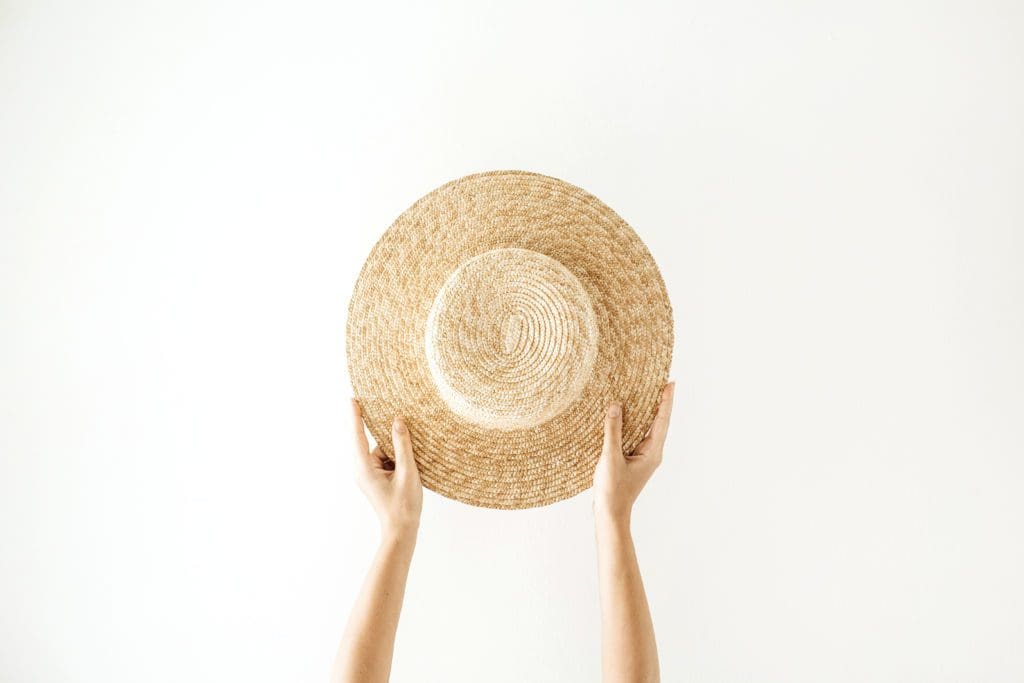 Estimated reading time: 7 minutes
Note: This post may contain affiliate links that won't change your price but may share some commission.
Step 1: Own Only What You Need or Love
The modern world can be A LOT. A lot of noise, a lot of activity, a lot of people. And a lot of STUFF!
A cluttered environment can have negative effects on both your mental and physical health. Studies have shown that cortisol (stress hormone) levels are higher in people who have a cluttered home. And stress can lead to all sorts of things like anxiety, depression, lack of focus as well as poor eating and sleeping habits.
The good news is you can avoid clutter by only having what you use or truly love in your home. Marie Kondo famously described this as only keeping things that are useful or that "spark joy".
The Key to Decluttering
The key is to tackle one area at a time. Take everything out, whether it's from your closet or the kitchen cupboards. (Sometimes the mess has to get worse before it gets better!!) Then intentionally put back only what you use or love.
And yes, I'm finding that this is actually possible when you have kids in the house lol! Mine actually really enjoyed the process of cleaning out their rooms and only keeping what they really loved!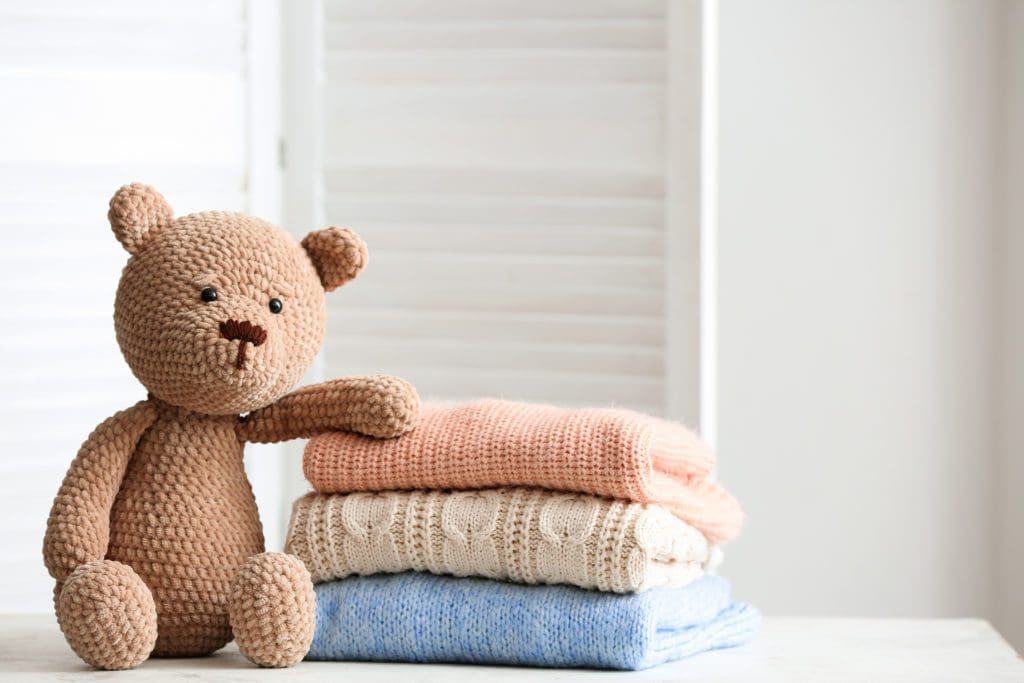 Free Printable Decluttering Worksheets
If you are starting to break out in hives at the thought of decluttering your entire home (or if you are like me and that sounds like the most fun you've had in weeks lol) check out 100 Things to Declutter for an easy to follow whole-home decluttering guide and fun free printable!
Don't feel guilty when you declutter
When you are starting down the road to minimalism it's tempting to just throw a bunch of things away. Bring on the natural cotton cleaning cloths and wool dryer balls!!! But a minimalist life is about using what you have as much as it is controlling what you consume! Remember to:
Use up what you have! Don't just discard and replace!
Be intentional about new items that you acquire. Imagine yourself as the gatekeeper to your home! Learn to say no!
Donate or repurpose your discarded items. Only toss or recycle if absolutely necessary!
When you follow these tips and are intentional about what you do with the items you don't need, you don't have to feel guilty about being wasteful! Why keep 8 pairs of unworn jeans in your closet when you could give them to someone who needs them and will wear them?!
Favourite resources for decluttering
KonMari – The life changing art of tidying up!
goodbye, things – an easy read with lots of "aha" moments about minimalism
Tory Stender – real life decluttering tips
The Container Store – Beautiful and functional organizing supplies
The Home Edit – A comprehensive and colourful guide to organizing
Step 2: Have an Organized System
The easiest way to keep your space tidy once you've decluttered is to make sure that you have a simple organizational system. As the old saying goes "A place for everything and everything in its place!"
Here are a few things I do to maintain order in my home:
Use Labels
I use labels on almost everything in our house! There are labels in the linen closet so that everyone knows where the towels, sheets etc… go. There are labels on all the decanted foods in our pantry spaces. There are even labels on drawers in the kids' rooms. I find that my kids will tidy up without complaining if they know exactly where miscellaneous Playmobil parts and Barbie accessories are supposed to go.
Stay On Top of Paperwork
One of the things that makes my life feel most out of control is when I've gotten behind on household paperwork! If bills aren't paid, bank letters have gone unanswered or the insurance papers haven't been checked and updated I start to spiral!
I use a simple system where I have 3 trays on my desk:
TO DO (requires action, I try to deal with this once a week)
TO FILE (has been dealt with, needs to be shredded or filed)
TO GO (needs to be mailed, emailed or delivered)
If you need some help in this area, one of my favourite resources for managing your budget, home and life is BUSY BUDGETER . (This is not an affiliate link, I just think the content is super helpful!)
Use containers, baskets & bins
Now don't get me wrong, don't just shove clutter into baskets and forget about it lol! Use a bin by the front door to hold shoes so they stay in one place. Decant kitchen staples into glass jars so that you can easily see what you have. Corral the remote controls for the TV in a basket!
If there are everyday items sitting out everywhere you look, it will be much harder for your mind to rest! Clear the clutter to clear the mind.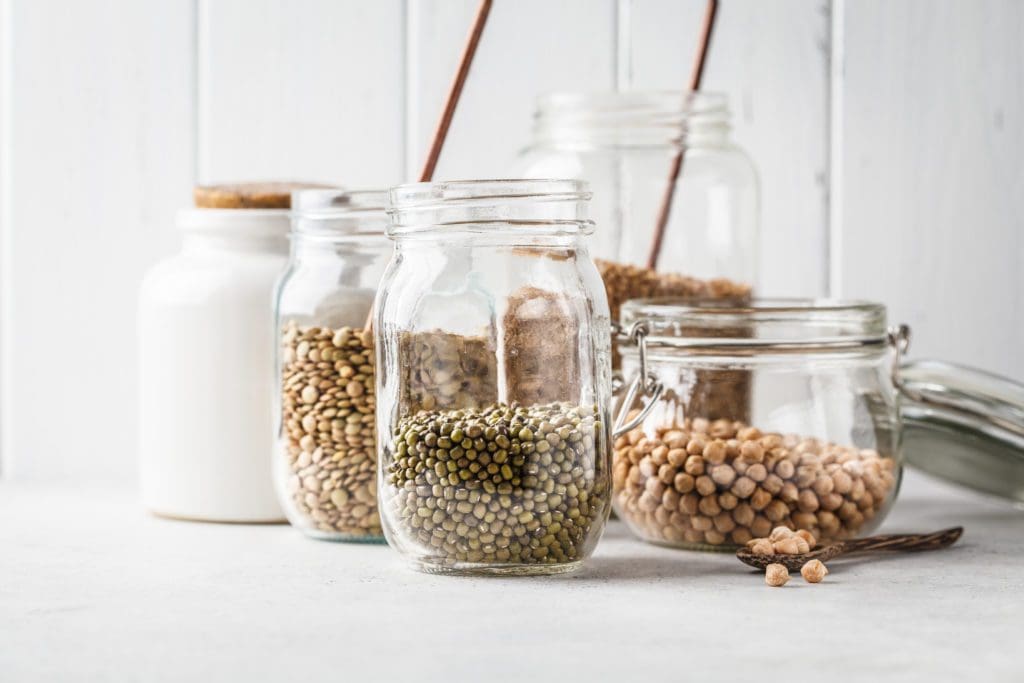 Step 3: Go Green
It can actually be a fun challenge to "go green" if you take the pressure off yourself to be perfect at it! I was falling into the trap of feeling like a failure because my trash didn't fit in a mason jar or because I was still buying plastic-wrapped items from Costco! But recently, I switched my mindset and started celebrating the little wins and focusing on the positive strides we've made instead and it has made a world of difference!
We have been making a concerted effort to cut down on how much we are consuming and wasting. Here are a few examples of things we've done recently:
Steps to going green
started composting food scraps
use essential oil products instead of toxic candles and dryer sheets
switch beeswax wraps instead of plastic wrap
switch bamboo toothbrushes instead of plastic
started cleaning with non-toxic homemade cleaners
put reusable grocery bags in each vehicle so we don't forget them
purged the house of unused items and put them aside to donate
started using sponge cloths & cotton rags instead of disposable cloths
started to be mindful about buying items that are overpackaged
exploring local food source options for meat, egg, veggies etc..
cooking at home more
Some of the steps listed above take only a few minutes, but they made me feel so much more positive! And the girls have been having lots of fun cooking with me more at home, making DIY cleaners and setting up yummy smelling essential oils around the house!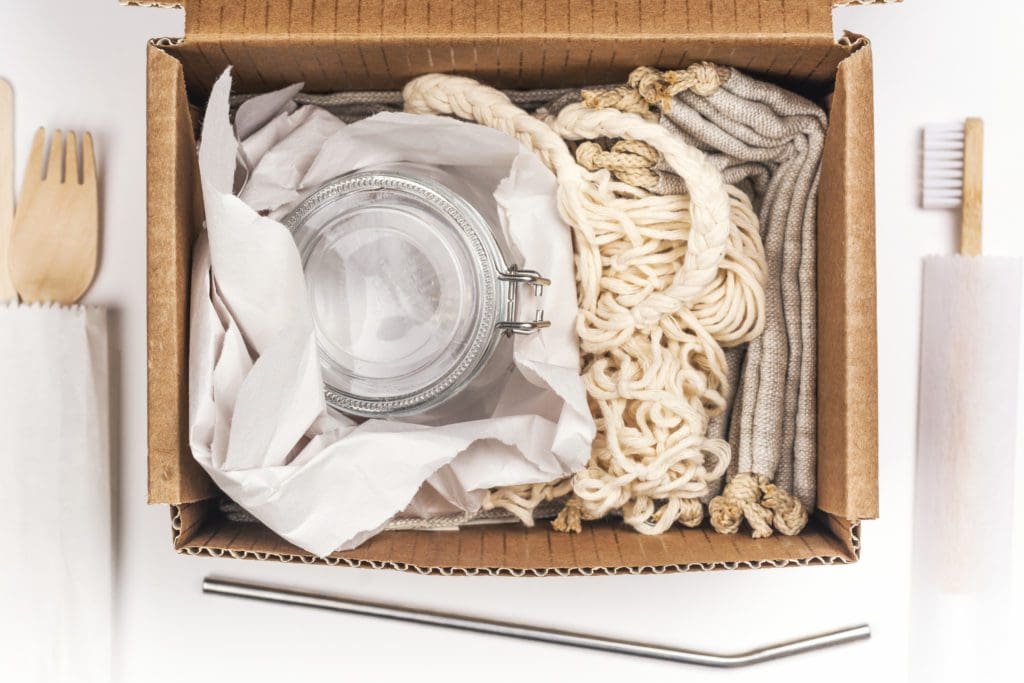 Favourite resources for going green
Simply Living Well – A beautiful blog and book dedicated to simple and slow living with gorgeous images
Going Zero Waste – A website dedicated to Zero Waste Living with an upbeat and positive message
Think Dirty App – An app that reveals how toxic your makeup & beauty products are on a scale of 1-10.
Practising moderate minimalism for me has meant slowing down and getting rid of that constant feeling of overwhelm! Our gradual journey of decluttering, organizing and going green has actually been satisfying and for the most part stress-free! The steps we've taken so far have made our home feel more fresh, clean, and serene! And the best part is that simplifying your life costs less as well! Our budgets for clothing, gifts, food and miscellaneous items have dropped dramatically.
Remember to give yourself and others grace as you start on your path towards moderate minimalism. Just take it one step at a time. Every good decision counts! Every small change matters! And the result is a happier & healthier mind, body, life (and planet)!
---
Need a little more help getting rid of the clutter so you can enjoy a more minimal lifestyle? Check out
---
MORE GOOD READS: