The holidays are a time for visiting and hosting and endless parties! Here's a holiday hosting checklist of ways to make guests feel welcome in your home this season!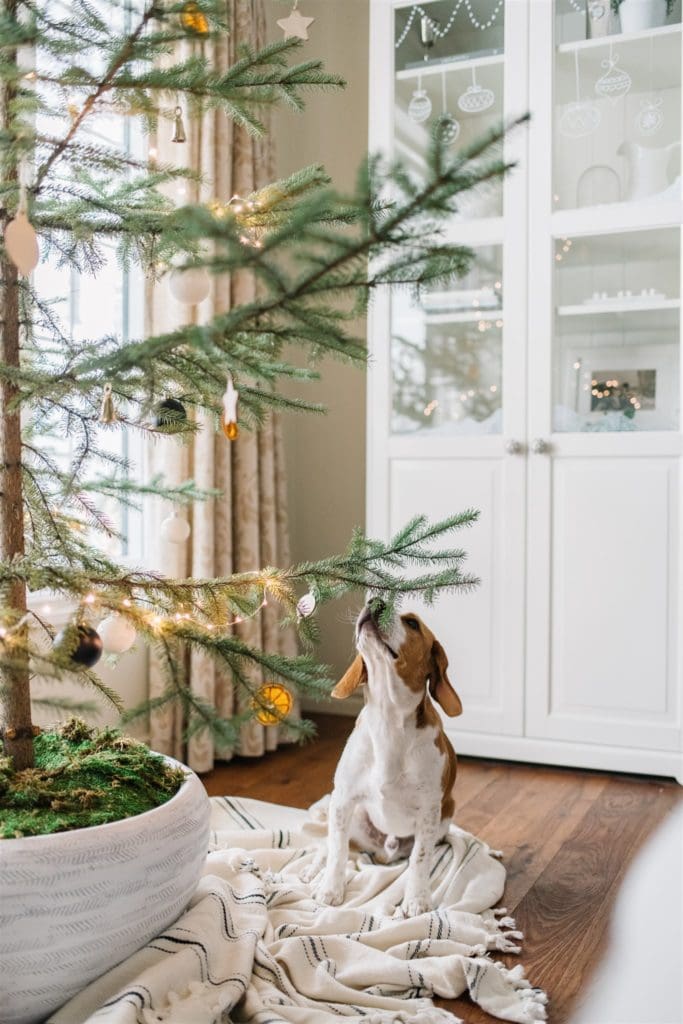 Estimated reading time: 5 minutes
Note: This post may contain affiliate links that won't change your price but may share some commission.
#1 Make Room
Welcome guests from the moment they walk up to the front door! Turn the porch lights on, put out a welcome mat and make room for guests to come in! I make sure to clear coats, boots etc… out of the way at the front door so that when guests enter there is a clear place to hang coats and place shoes and bags etc…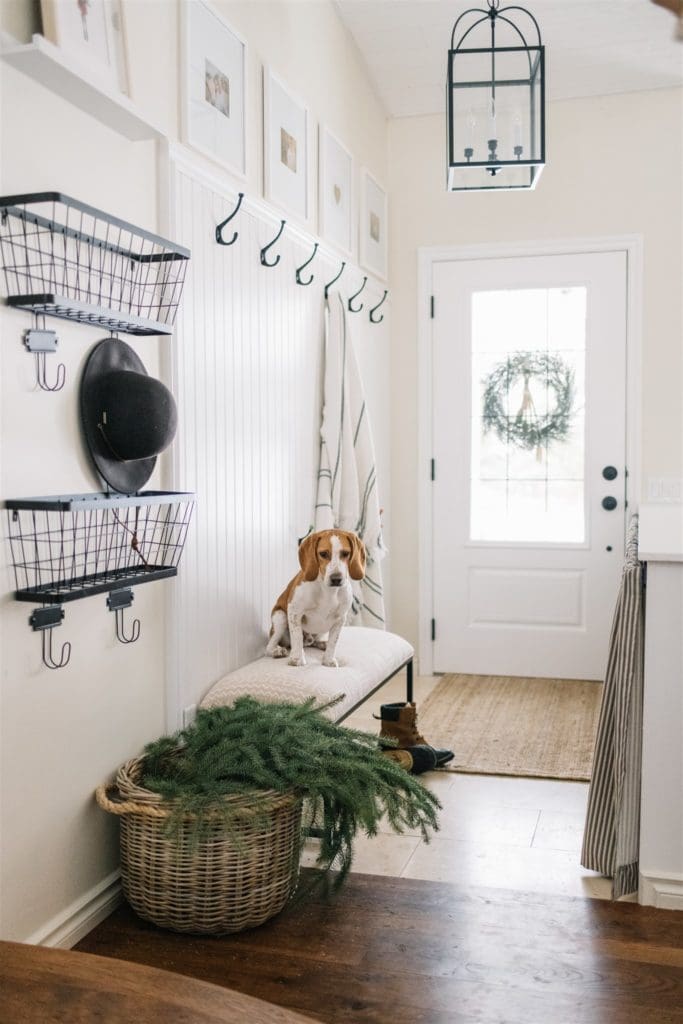 #2 Add Some Twinkle
Light up your home with twinkle lights, candles or firelight. Any soft ambient lighting that adds warmth and sparkle will make your guests feel comfortable and welcome!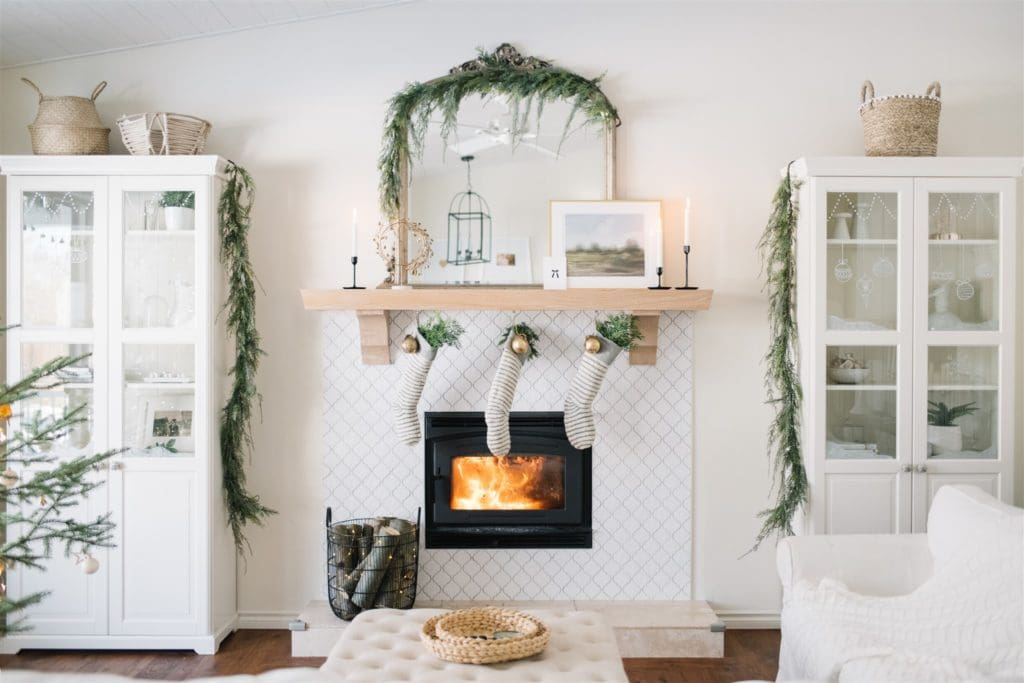 #3 Simmer Something
When I'm holiday hosting, I like to throw on a stovetop potpourri to fill the house with the scent of citrus and cinnamon! It doesn't have to be complicated. Just use regular ingredients in this Simple Stovetop Potpourri Recipe.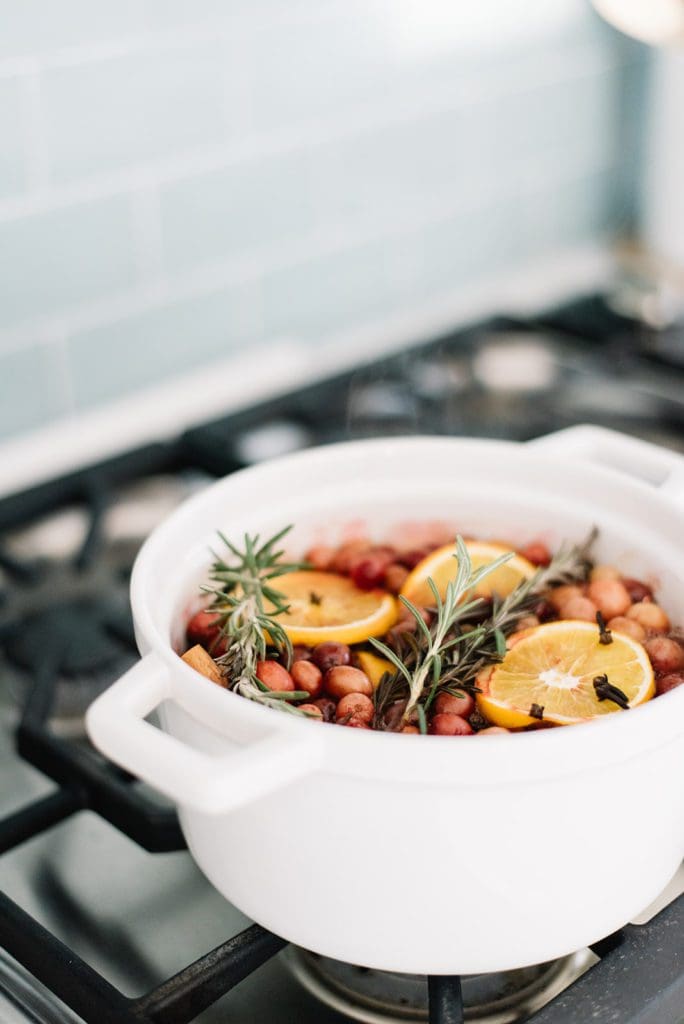 #4 Set the Table
Add name cards at each place setting on your holiday table to make guests feel comfortable when it's time to sit down to dinner! It can ease social anxiety and give people a chance to mingle and talk to someone new! Even if it's just family, it can be a nice touch. My girls love it when I add name cards to the table just for us for special occasions!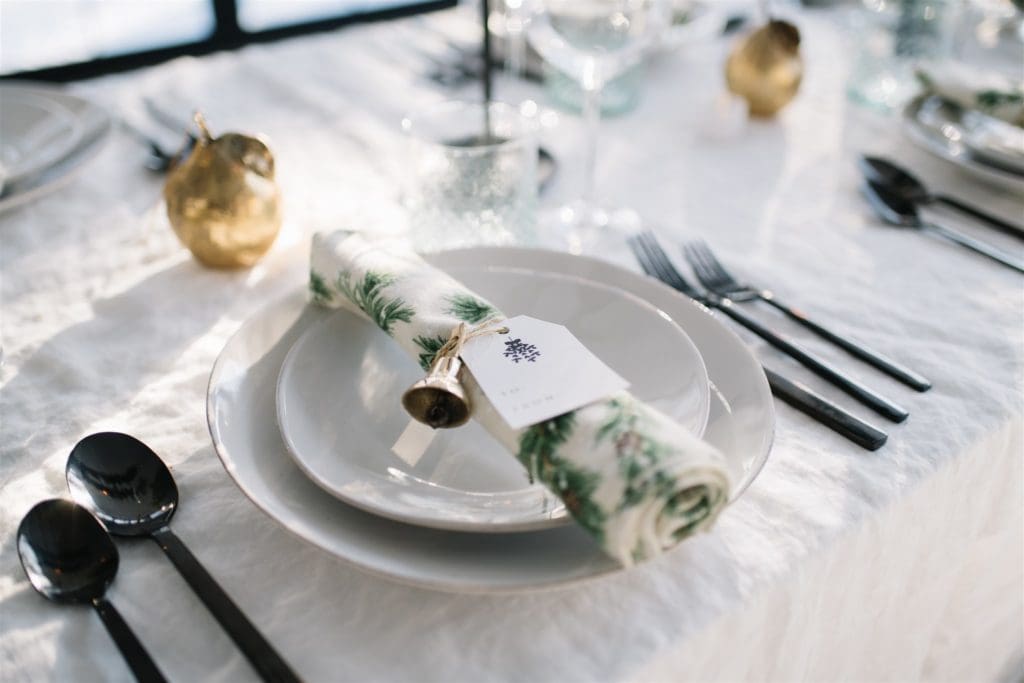 #5 Give Gifts
I like to make little gifts for my guests to take home. At Christmas time a Christmas cactus or mini tree, handmade essential oil roller, holiday mug with hot chocolate, or package of Christmas baking are all inexpensive ways to let your guests know how much you appreciated their company!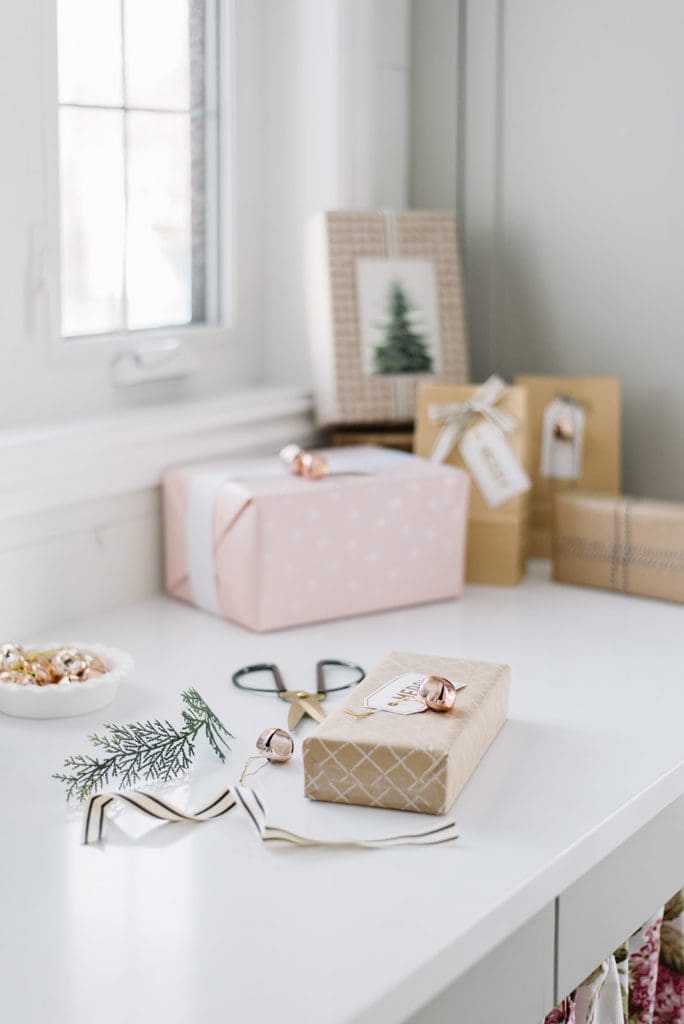 #6 Bedeck the Bathroom
Make sure the bathroom is stocked with everything your guests might need! Make sure it's clean of course and then add in some hand soap, essential oil room spray, towels, extra tp, a nightlight, mints etc..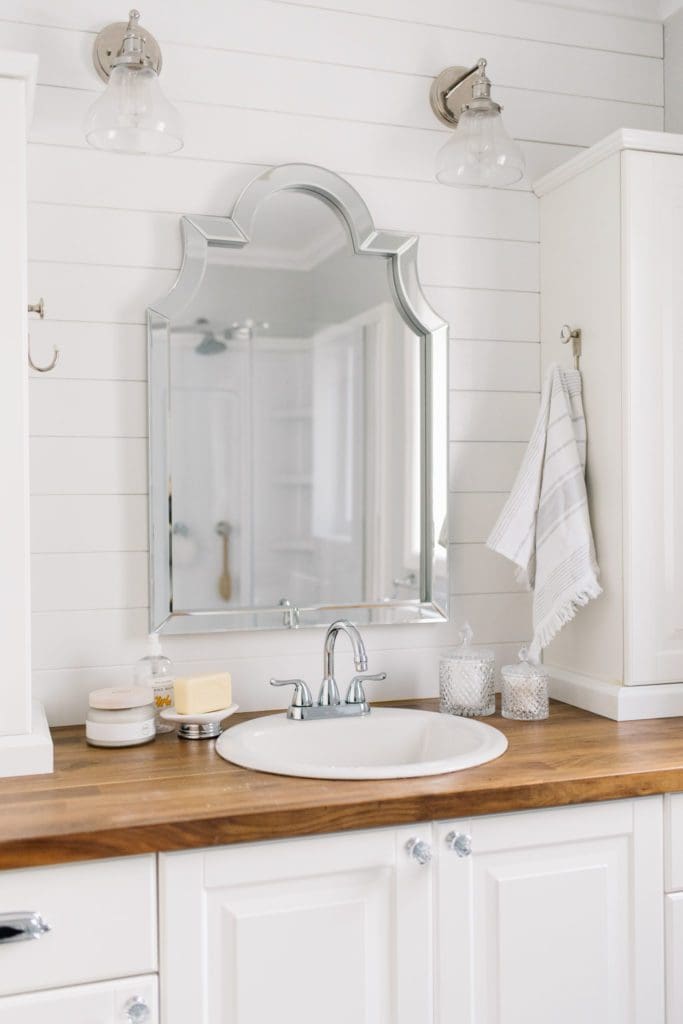 #7 Set Up Snacks
There's nothing worse than being hungry at someone else's house. Put out snacks on the kitchen island or living room coffee table that are easily accessible for any guests that are hungry!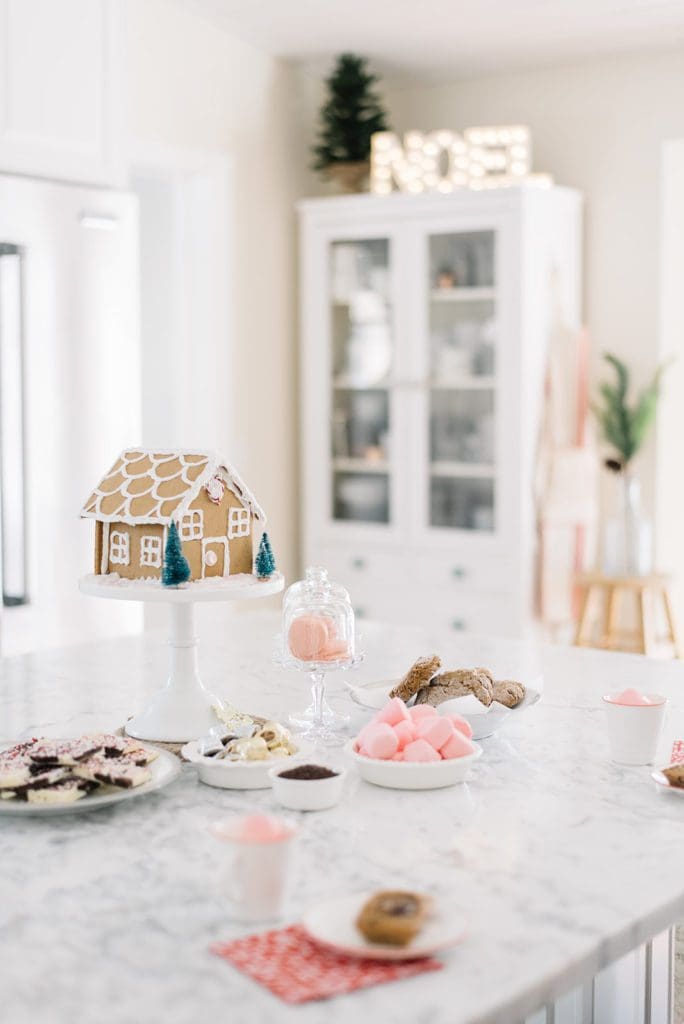 #8 Create a Christmas Playlist
Nothing is worse at a party than awkward silence! Fill any pauses in the conversation with a custom playlist. Mix up classic songs that everyone knows with some that are new and fun!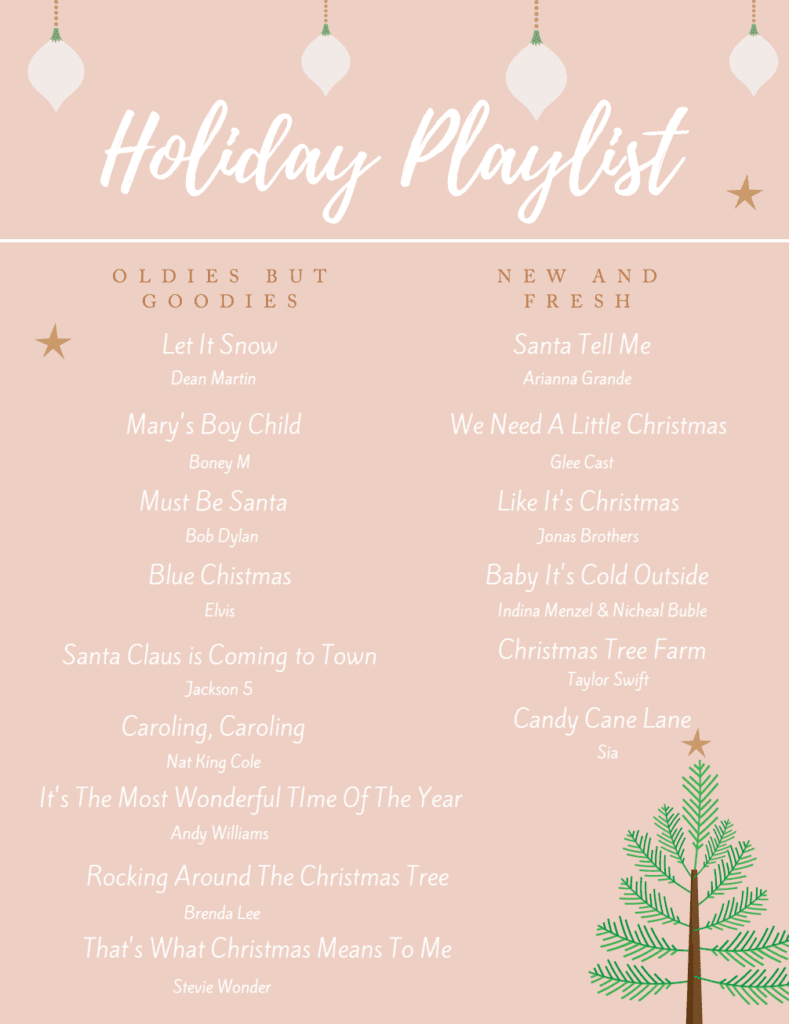 #9 Diffuse the Mood
I like to have my essential oil diffusers running continuously in my house over the holidays. My go-to oils for winter are Orange, Cinnamon, Wintergreen & Thieves, but there are so many yummy recipes!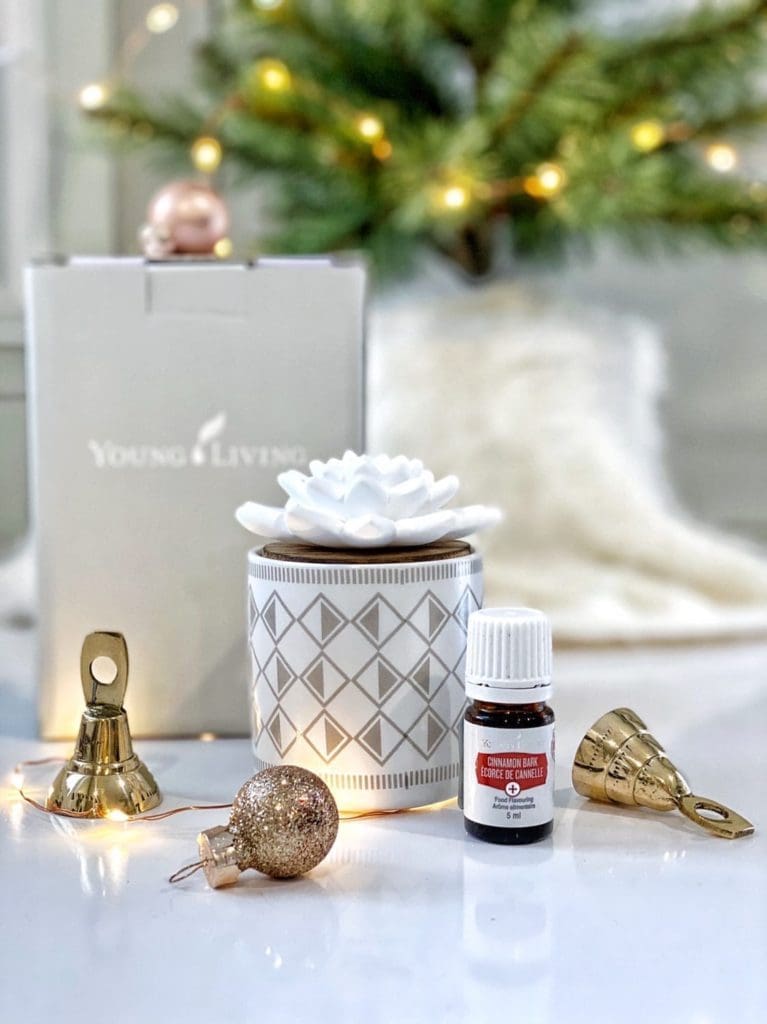 #10 Curate Coziness
I always layer cozy textures throughout my home during the holidays. When visitors are expected I make sure to have stacks of blankets, lots of pillows and extra slippers and sweaters available so that everyone stays warm and comfy! I even throw a few blankets outside!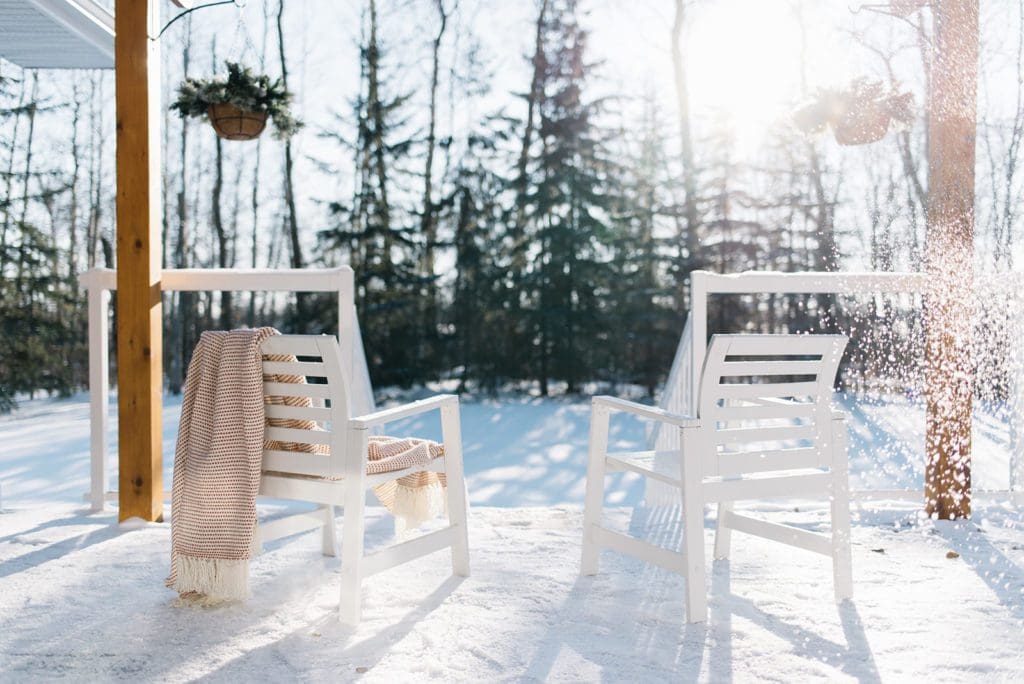 I hope this holiday hosting checklist will help you make your friends and family love visiting this season! Making friends and family feel welcome just takes a little thought and care!
---
MORE GOOD READS: