It doesn't feel like Christmas in our house until the stockings are hung by the chimney with care! Dressing up the mantle each year and hanging the stockings is the most exciting part of decorating for my girls. They love it even more than the tree! I like to switch things up from year to year, but I don't buy all new everything each season! Changing how you style your garland is an easy way to get a different look, without spending a dime. Here are 3 really simple ways to style Christmas mantle garlands.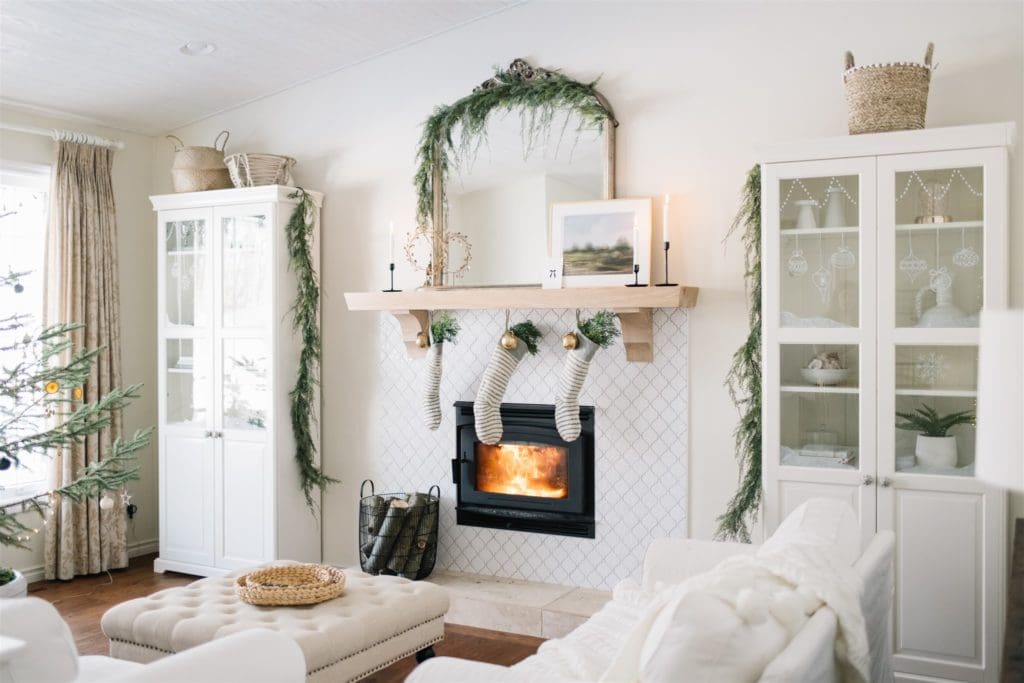 Estimated reading time: 4 minutes
Note: This post may contain affiliate links that won't change your price but may share some commission.
I love a more minimal look at Christmas and I use these faux cedar garlands each year, but this would work with a beautiful full garland as well.
#1 Draped Garland
Traditional draped garland always looks beautiful. Even if the garland is wispy like this faux cedar, it looks pretty trailing to the floor! I love that this doesn't require any tools to hang it or keep it in place. It's simply draped across the top of the mantle.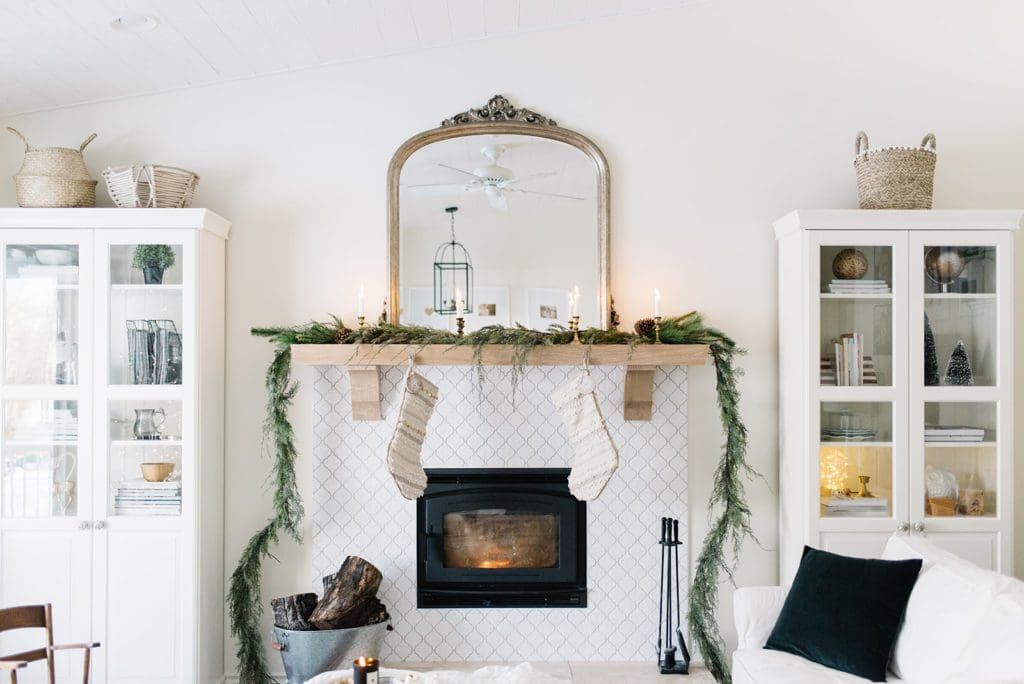 If you are looking for anything you see in my home there are lots of products that I love linked on my SHOP page!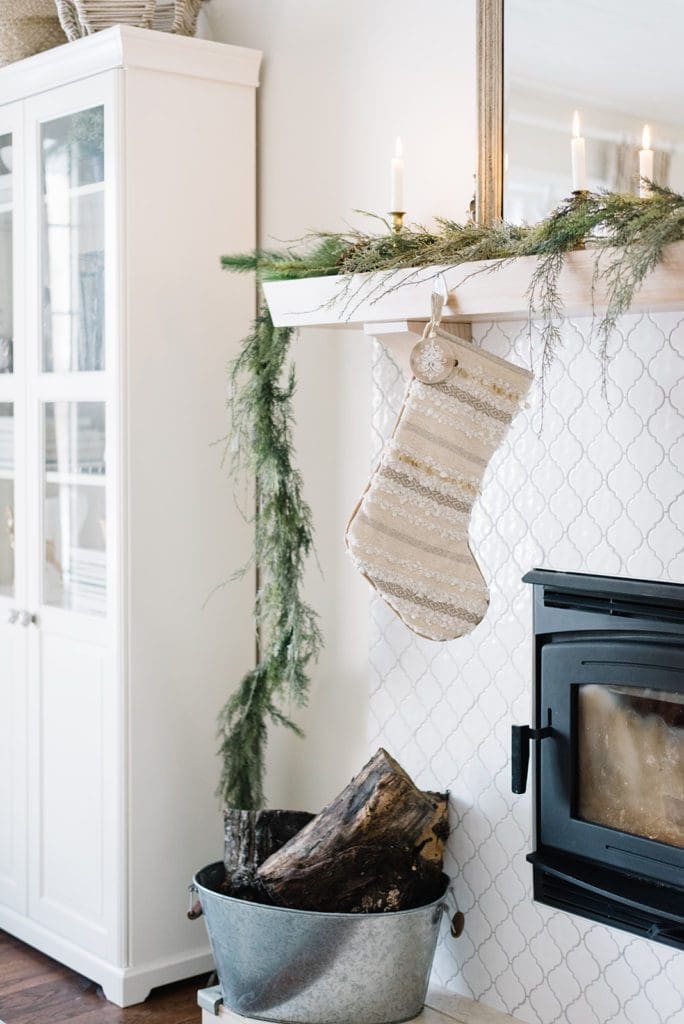 #2 Minimal Garland
Placing garland along the top of the mantle with no trailing edges gives a more clean & modern look. This is so simple, requires no tools to hang and doesn't get in the way of everyday life. Sometimes those dramatic mantle garlands look stunning trailing to the floor, but it's hard to imagine how you would actually use the fireplace!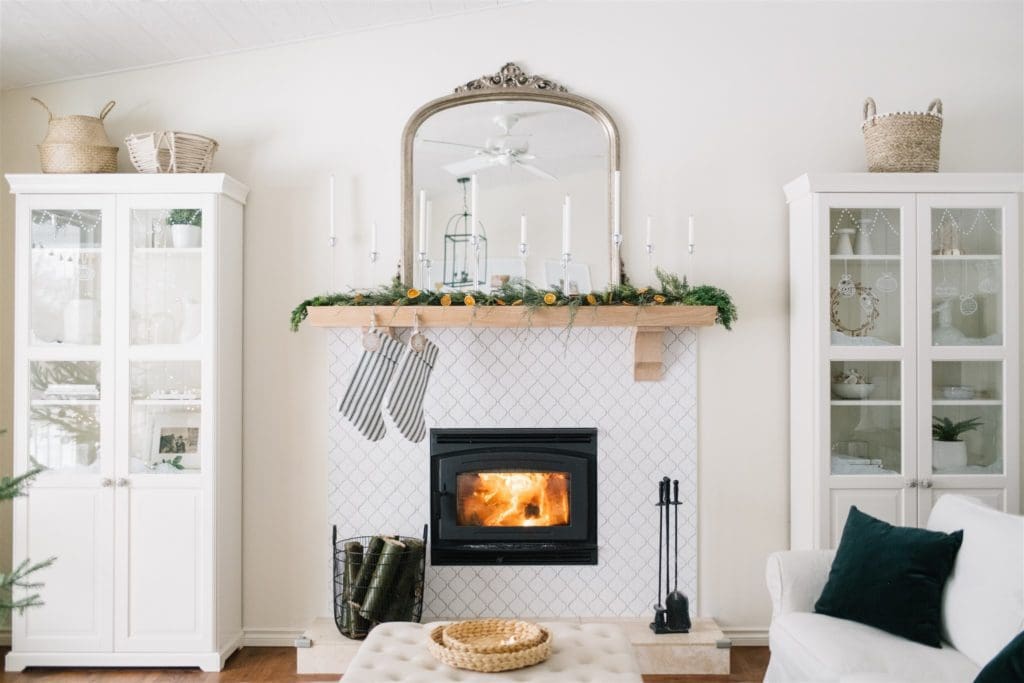 When I use more minimal garland styling like this, I tend to up the drama factor in some other way. This year I used tall glass candle holders and white taper candles to add warmth and interest!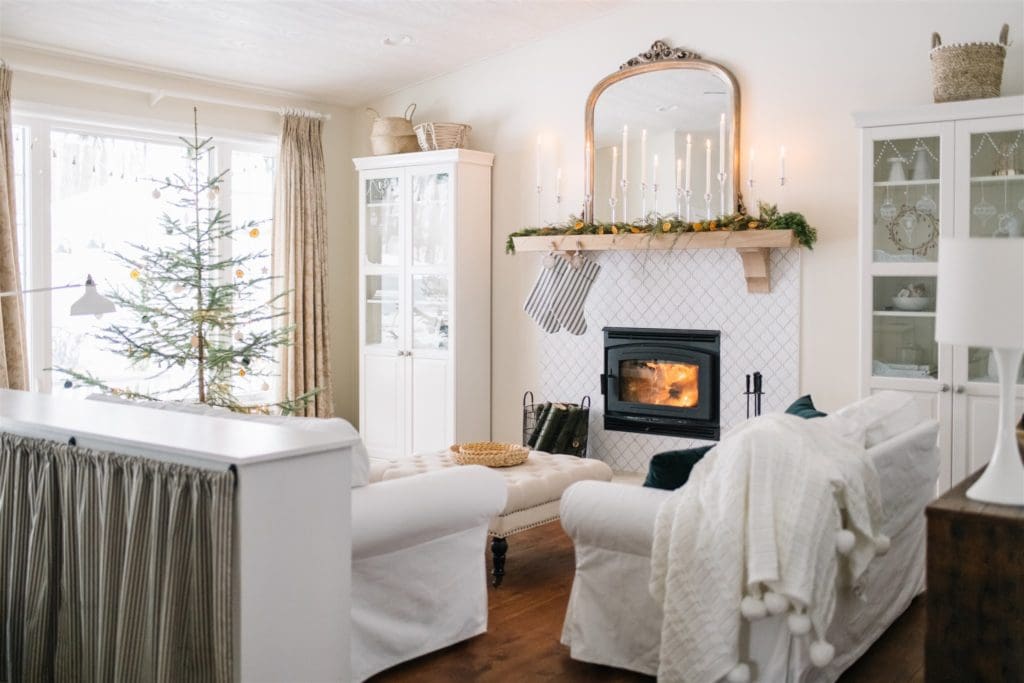 #5 No Garland
This way might be my new favourite. I used no garland at all on the mantle and put it on the mirror and the bookcases instead! The mantle has room for art and accessories and the garland frames the mirror beautifully!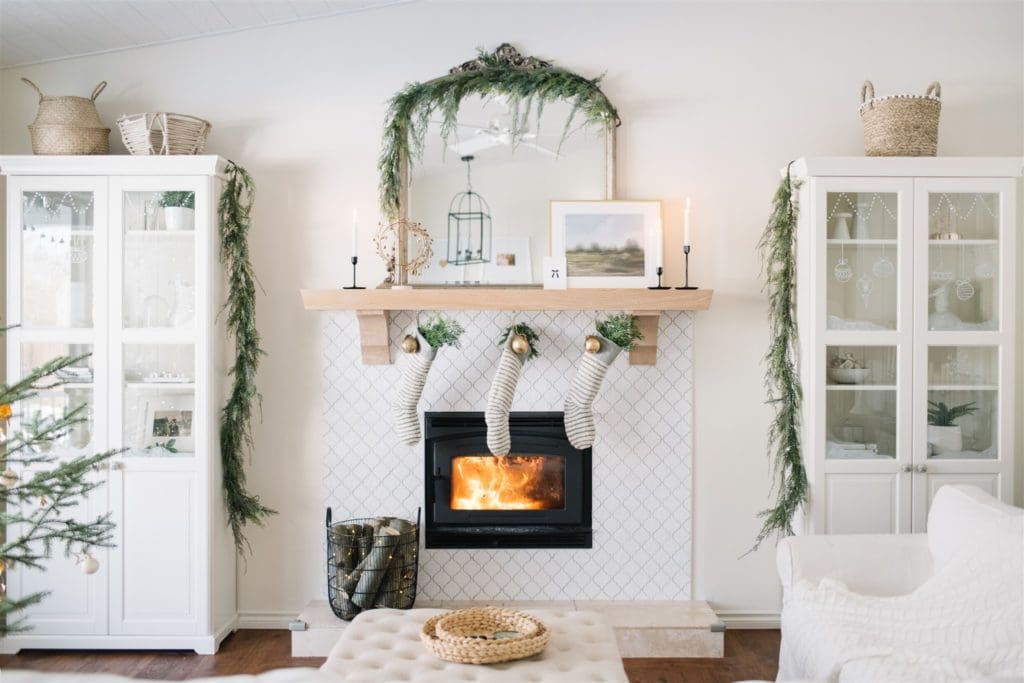 I also like that there is nothing hanging down for Ollie to chew on! Hanging Christmas garland is just more than he can resist!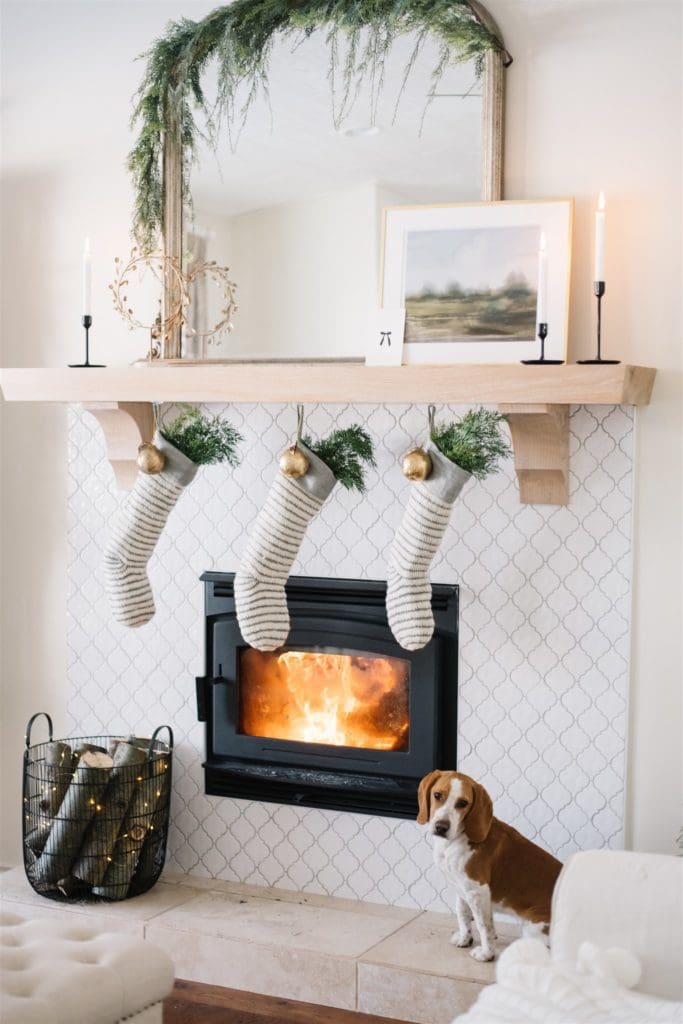 To balance the garland draped over the top of the mirror I added a little greenery to each stocking. Hot tip: I also stuffed them with tissue paper so that they would hang nicely!
I hope this has given you some ideas on how to switch up your holiday decor just by changing how you style your Christmas mantle garland! You don't need a lot of garland and you certainly don't need to buy new things each year to create a fresh look!
---
MORE GOOD READS: