This is our essential oil story… the ways oils benefit our family and how they could benefit yours too! Here are our family's current top 5 essential oil uses and why we include oils in our life and home!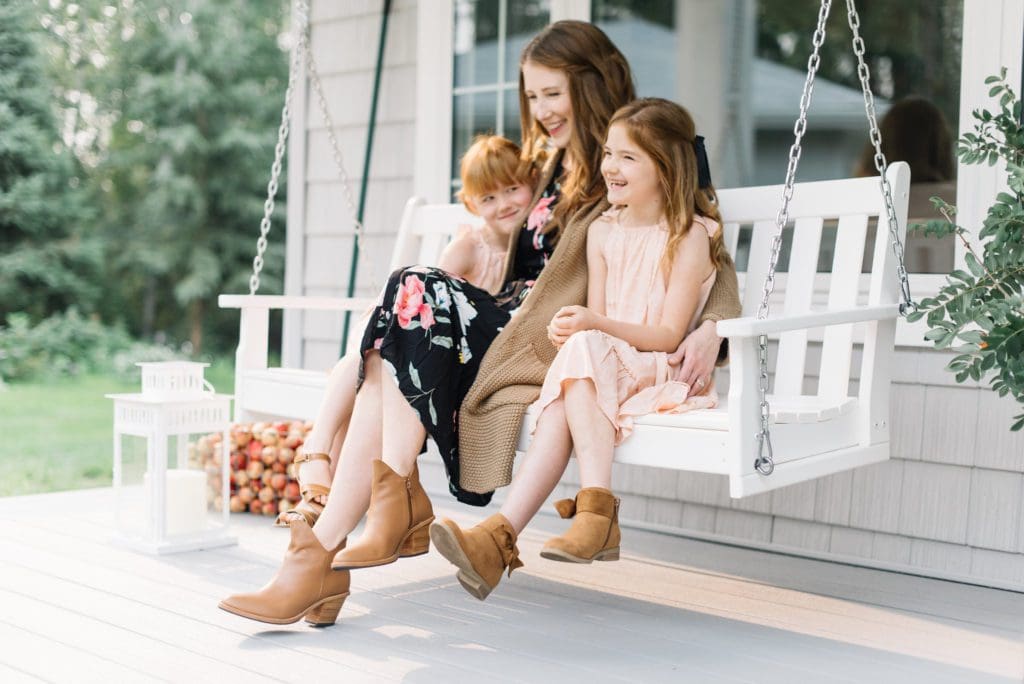 Estimated reading time: 6 minutes
Note: This post may contain affiliate links that won't change your price but may share some commission.
Why I started using Essential Oils
I started using essential oils because I was looking for a way to help my daughter sleep. My youngest falls asleep easily and quickly, but my eldest has inherited my busy mind. She struggles with anxiety at bedtime and has a hard time quieting both her thoughts and her emotions. I had read that lavender oil could help with relaxation and sleep issues.
So I researched essential oils and within a short amount of time realized that Young Living had the best quality oils on the market and offered the support I needed to utilize them properly.
Long story short, I ordered my first diffuser and a bottle of lavender essential oil and the rest is history! Both my daughters have diffusers in their bedrooms now and they run every night. We've seen a marked improvement in their sleep patterns. We are incorporating oils more and more into our daily lives and seeing unexpected and exciting benefits. I am learning new uses, tips and tricks every day and I love sharing what I learn!
How you can get started using oils too!
The best way to get started with essential oils is to order a starter bundle! It's like ordering all the best oils at 50% off the retail price. Or you can curate your own order!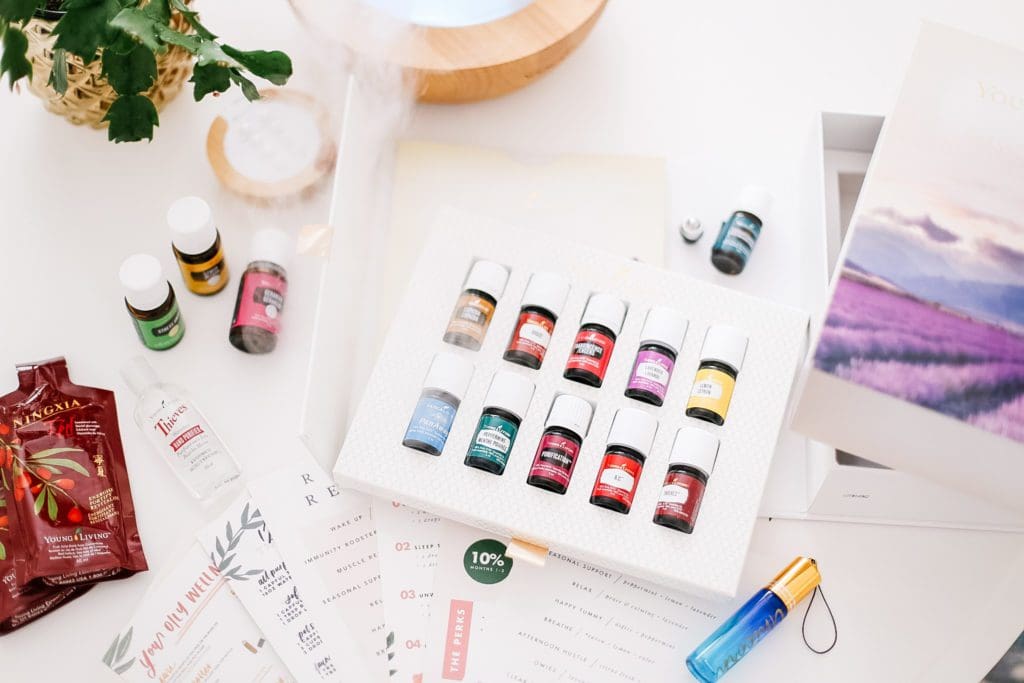 Top 5 Ways We Use Essential Oils at Home
There are almost endless applications for essential oils. You know that saying "there's an app for everything"? Well, there's an oil for everything! And unlike technology overload, it actually improves your life! Below are the top 5 ways we use oils in our home. But there are so many more. We're finding new uses every day!
#1 Sleep Aid
The number one problem we struggle with as a family is getting quality sleep. I'm a shift worker. My eldest daughter, as previously discussed has trouble settling. My youngest daughter is a night wanderer. And my husband snores and has other physical issues that disrupt his sleep. Diffusing essential oil blends in the bedrooms at night as well as topically applying has been a game-changer. My favourite oils for sleep are Lavender, Cedarwood and Stress Away. I've also heard that Vetiver and Rutavala works well.
Check out my favourite sleep blend roller in 25 Practical Ways to Use Essential Oils.
#2 Replace Candles
I love candles and used to have candles in every room in the house!! But I was sad to learn that many of them can actually release toxic chemicals into the air as they burn. And even the ones that are safe, such as pure beeswax candles, are still a fire hazard. Diffused essential oils promote health and are safe!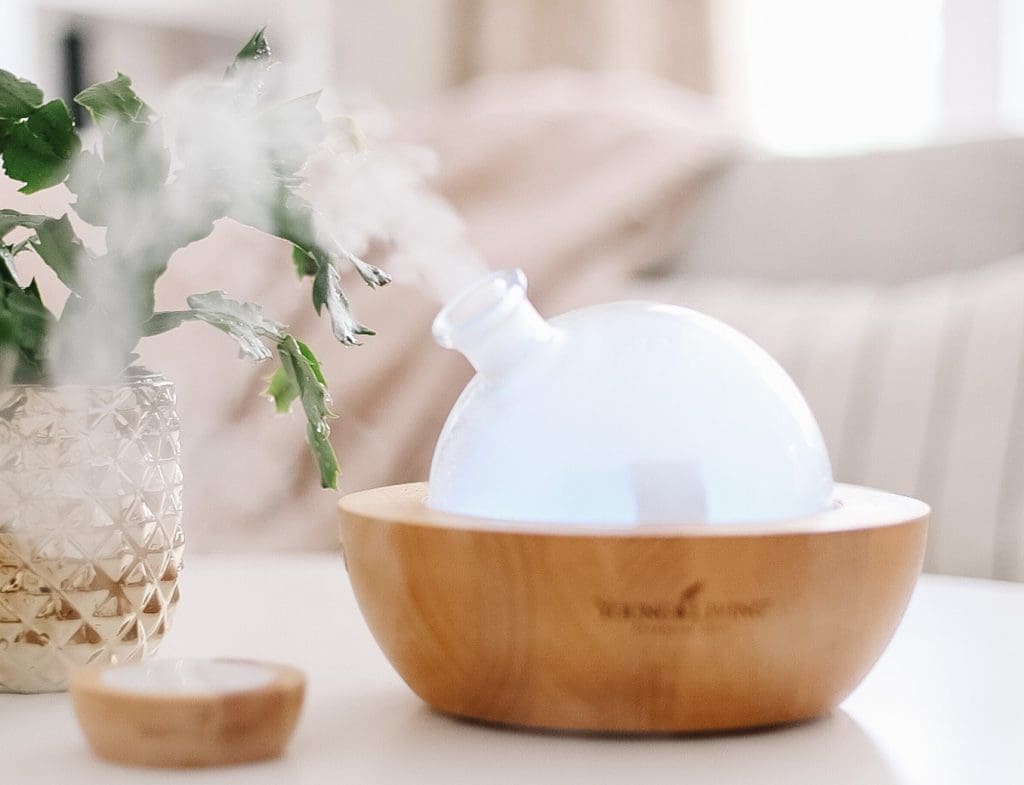 #3 Replace Harmful Cleaning Chemicals
We use the Thieves line of cleaners now for everything in our home from cleaning dishes to washing our laundry. It feels so good to know that we aren't being subjected to all those nasty chemicals that are present in commercial cleaners! I've also found that my daughter's Eczema on her hands is much easier to control using Thieves hand wash instead of regular soap.
#4 Beauty & Personal Care
I'm just starting to dive into using oils as part of my daily skincare and beauty routine. It's frightening what's in all the beauty products we put on our bodies every day and I've been looking to simplify my routine. I'm trying orange-infused charcoal soap as well as "glow serum". Young Living also has an entire line of non-toxic makeup that I'm loving!
Check out more of Young Living's beauty products:
#5 Boost Immunity & Regulate Hormones
With school-aged kids, we are exposed to an endless parade of illnesses. We are starting to use a roller bottle of Thieves and Frankincense on the bottom of the girls' feet each morning to help boost immunity.
I'm also starting to use a combination of Endoflex and Progessence Plus oils around my thyroid daily to regulate my hormones. I suffer from severe PMS so I will keep you posted if I find that the oils make a difference!
---
These top 5 essential oil uses are just the beginning when comes to using oils at home. Our family is happier and healthier and at this point, we couldn't imagine our lives without essential oils!
Still have questions? I've answered some FAQs below:
Essential Oil FAQs
What can essential oils be used for?
Essential oils can be used for just about everything!! There are oils for stress, focus, relaxation, immunity, cleaning, acne, teeth whitening, sugar craving control and so much more!
Why should I order essential oils from Young Living?
Young Living has an unmatched "Seed to Seal" process to guarantee the purity & potency of every oil. Each batch of oils is rigorously tested for therapeutic viability. YL is so confident in their products that you can actually visit the farms & participate in the harvest/distillation process!
How do I know what essential oils to order?
An essential oil starter kit from Young Living comes with 12 of the most commonly used oils + a diffuser. It's the best value & provides you with everything you need to get started.
When you order your oils through me you'll get access to our exclusive Facebook Group full of amazing resources like how to use each oil in your kit, which oils to avoid around kids or while pregnant/nursing, and all of the dilution ratios for individual oils. We have classes, books, live Facebook sessions & search functionality that will help you answer any questions you might have. And of course, you'll have me to help you along the way!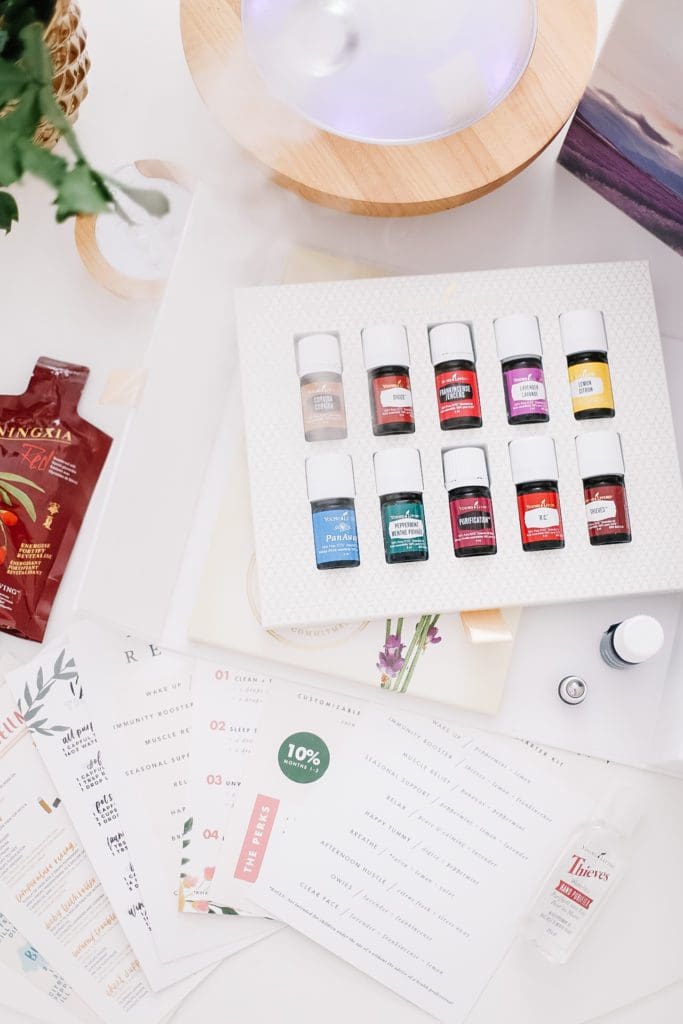 ---
Disclosure: Any suggestions made on this blog are specific to Young Living essential oils and should not be used with oils from another source. Statements made on this website about Young Living Essential Oils have not been evaluated by the FDA. These products and information are not intended to diagnose, treat, cure or prevent any disease. Anyone suffering from disease or injury should consult with a physician. If you are currently on medication, please do not stop.
---
I hope you found these top 5 essential oil uses helpful! Read more about essential oils here: