So you are ready to start using Essential Oils in your daily life! Yay!!! This post has links to all my favourite products that I use with my essential oils! You can set up your own "essential oil toolkit" easily and get oiling!
If you are just getting started with essential oils Young Living starter bundles are a great way to order some of the most commonly used and loved oils at 50% off retail price. If you need a little more information check out How to Use Essential Oils.
Note: This post may contain affiliate links that won't change your price but may share some commission.
---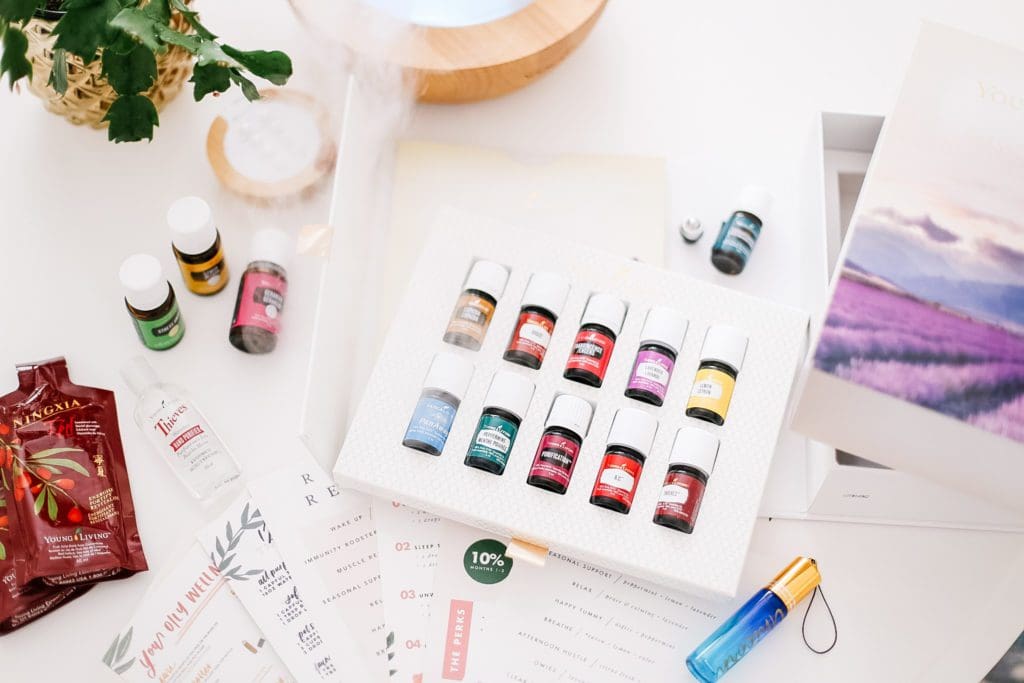 ---
Diffusers
Young Living has a choice of diffusers and they are all beautiful, but I think the Aria diffuser is my favourite. It has a beautiful glass top so you can see the mist swirling inside! It's gorgeous in any room! It covers up to 430 sq ft, plays soothing music and has LED lights!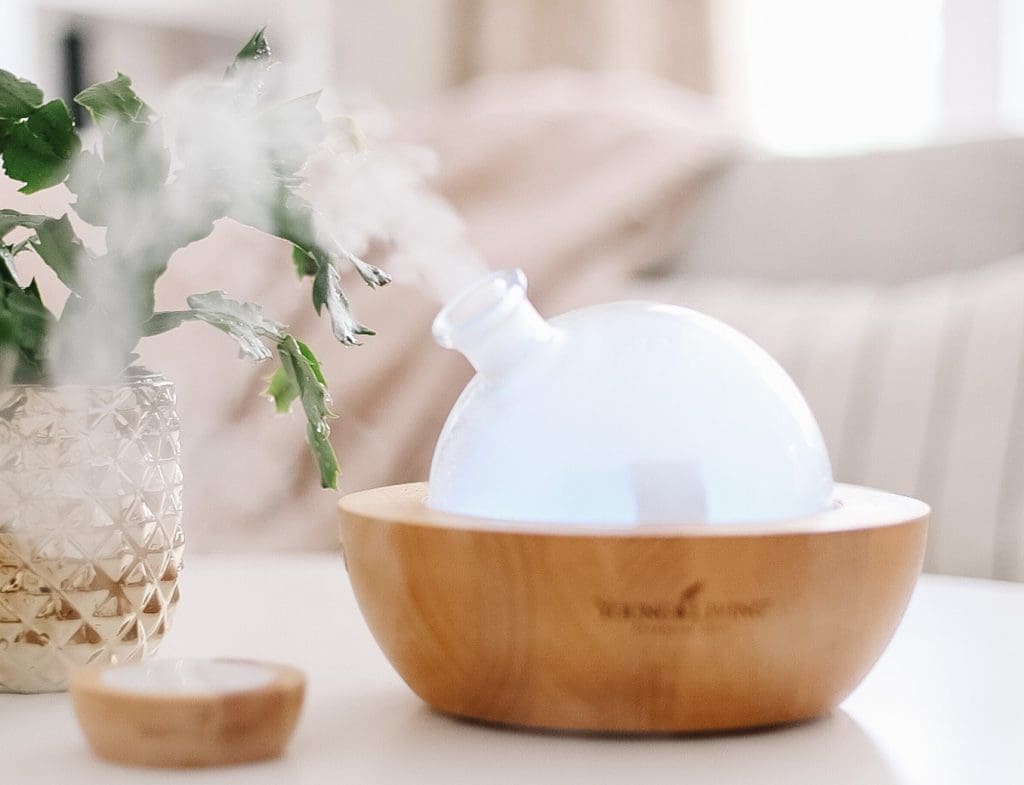 I also love this cute little blush pink diffuser from one of my favourite oily shops Whimsy & Wellness!
Organizers
I adore the beautiful essential oil racks from Essentially Curated. They come in 2 sizes and 3 finishes and the large rack is big enough to store all my oils in one place!
I also like these small clear acrylic shelves for smaller spaces. They make it easy to see the labels and choose an oil quickly!
Get creative when you are storing your oils! Cute vintage trays or small bowls can hold a few oils beside your diffuser or look pretty on your dresser.
Containers
You will want a variety of spray bottles as well as roller bottles in your essential oil toolkit for all the amazing ways you will use your oils!
Amber coloured glass will help to protect your oils from the light, but if you are going to use your oils up fairly quickly you can use clear glass containers as well. Just make sure you don't use plastic containers.
If you are just starting out with oils it would be good to have a few of each of the following on hand:
16oz Glass Spray Bottles
This size bottle is perfect for making cleaning solutions, linen spray, plants spray etc… I personally love clear glass bottles with white spray tops. I find mine at Amazon or June Home Supply
4oz Glass Dropper & Spray Bottles
These little bottles are great for making diffuser bombs, beauty serums, perfumes etc…
My current obsession are these Leopard Print Bottles from Whimsy & Wellness! They have so many cute options!!
You can, of course, also find lots of great options from Amazon.
10ml Roller Bottles
You will need lots of roller bottles as they are the easiest way to apply your oil blends topically! I carry my favourite rollers with me everywhere for seasonal and emotional support! I'm currently loving these gorgeous colourful rollers and there are lots of great options again on Amazon!
Carrier Oils & Staples
These are the recipe staples that I use all the time and like to keep stocked in case I run out! Want to know more about my favourite oily recipes? Check out 25 Ways to Use Essential Oils.
Fractionated Coconut Oil – a natural carrier oil for your roller bottles. Fractionated means that it won't solidify at room temperature like a regular tub of coconut oil. Typically you add your drops of oil to your roller bottle first, then fill the rest with fractionated coconut oil.
Jojoba Oil – I love this to remove make-up and I use it for roller bottles and moisturizer that I use on my face as it does not clog pores. (Coconut oil can clog pores so it's not the best choice for your face).
Witch Hazel – I use this in a lot of perfume sprays, mask sprays, bug spray etc… I like to order organic, alcohol free witch hazel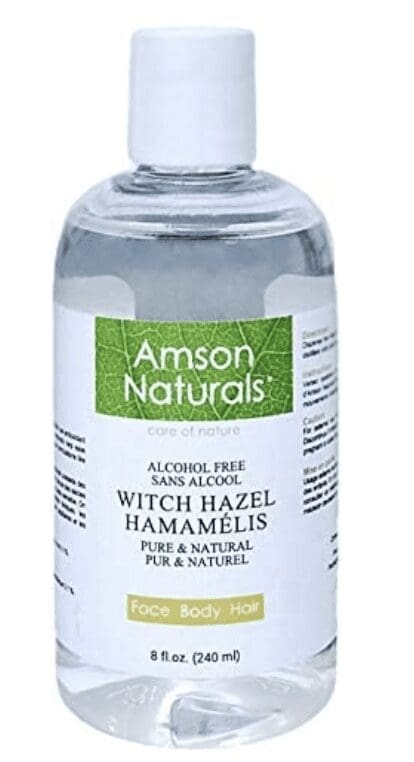 You will also need lots of baking soda and vinegar on hand. They are absolute essentials for natural cleaning!
Other Supplies
Wool Dryer Balls – I use about 3-4 dryer balls with each load with a drop of oil added to each one.
The Healing Power of Essential Oils – one of the best books to have as a reference with lots of great recipes!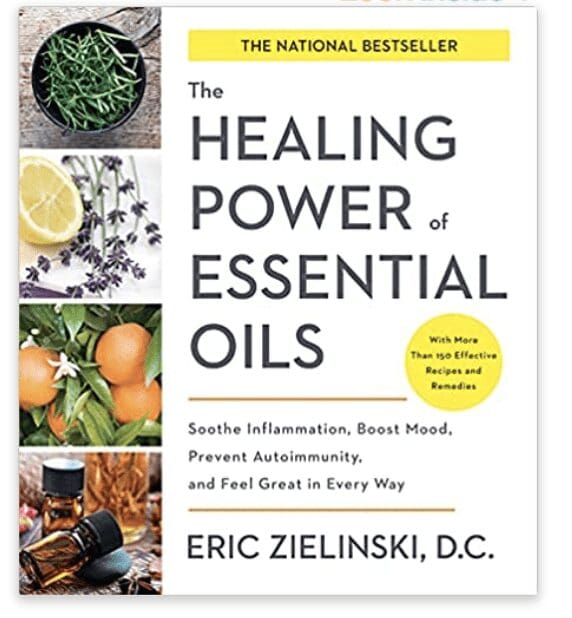 Remember, just like with your oils…you don't have to rush out and buy everything right away. You can build your supplies and oils for your essential oil toolkit over time as you figure out what you need and what works for you!
---
For more essential oil ideas check out: