Our small home entryway was one of the first design challenges that we tackled when we bought this house. The front door opened directly into the main living space! This is a common problem in a lot of older houses so we had to get creative to create a separate entryway in a small home.
Note: This post may contain affiliate links that won't change your price but may share some commission.
The Entryway Before
There was an awkward closet in the middle of the space, a tiny area of linoleum to step onto, zero hooks or storage, and check out that pink carpet!!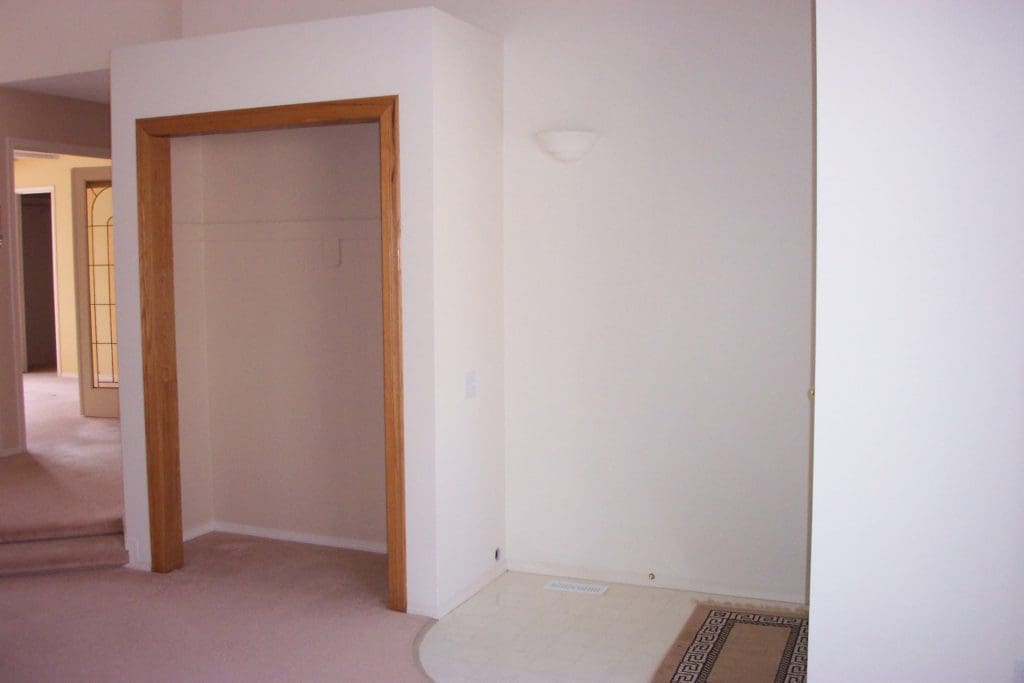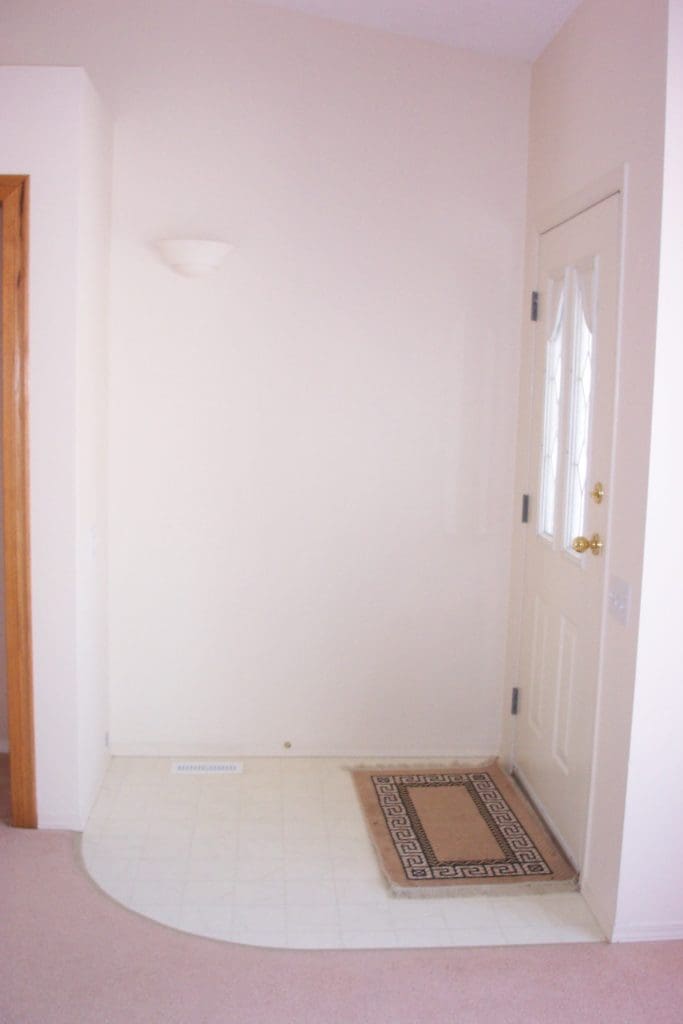 Whenever anyone would come in the front door, hot or cold air would come rushing into the living room along with snow, dirt etc… It was time for a change!!
The Entryway After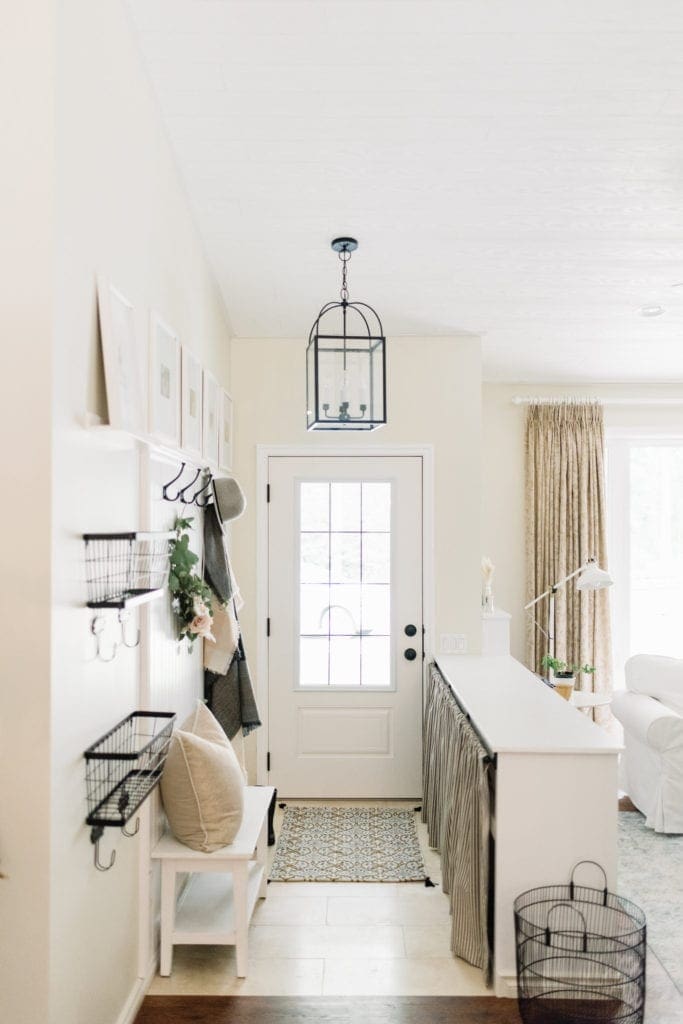 SEPARATION
The biggest change we made to our front entrance was building a half-wall to separate the entryway from the living room. The half-wall contains built-in storage for extra shoes, boots, hats, and mitts etc… so that not everything is out on display. I used English style curtains to disguise the clutter. These ones are a DIY made from ticking fabric and hung on Ikea FINTORP rails!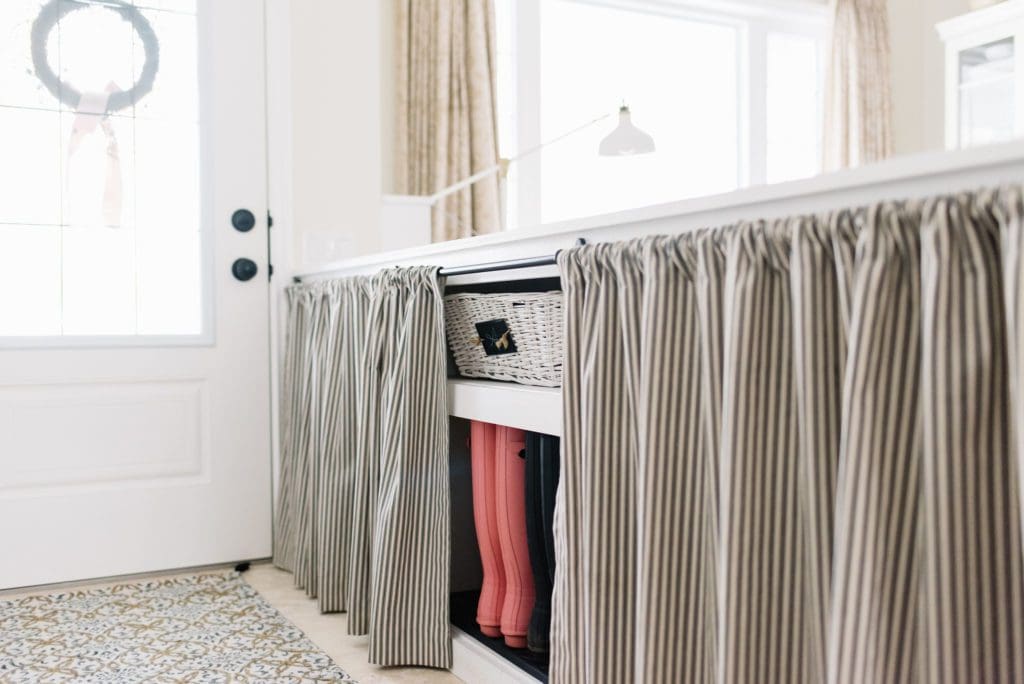 Not only does the wall provide storage but it stops cold air, dust etc… from blowing into the living room each time the door opens!
LIGHT
We tiled the entrance area and added a 3/4 glass door to make the space feel bright and open. We also added an oversize lantern light to further define the area!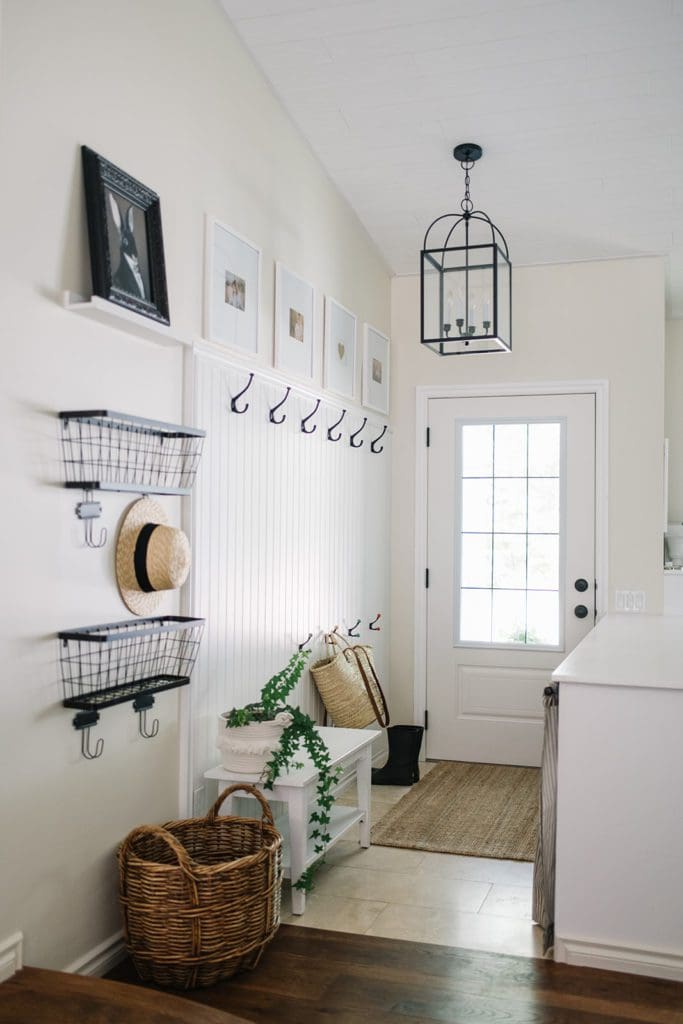 HOOKS
A row of large black iron hooks provide plenty of space to hang jackets, scarves, etc.. A smaller row of colorful hooks allow kids to hang their jackets and backpacks up as well!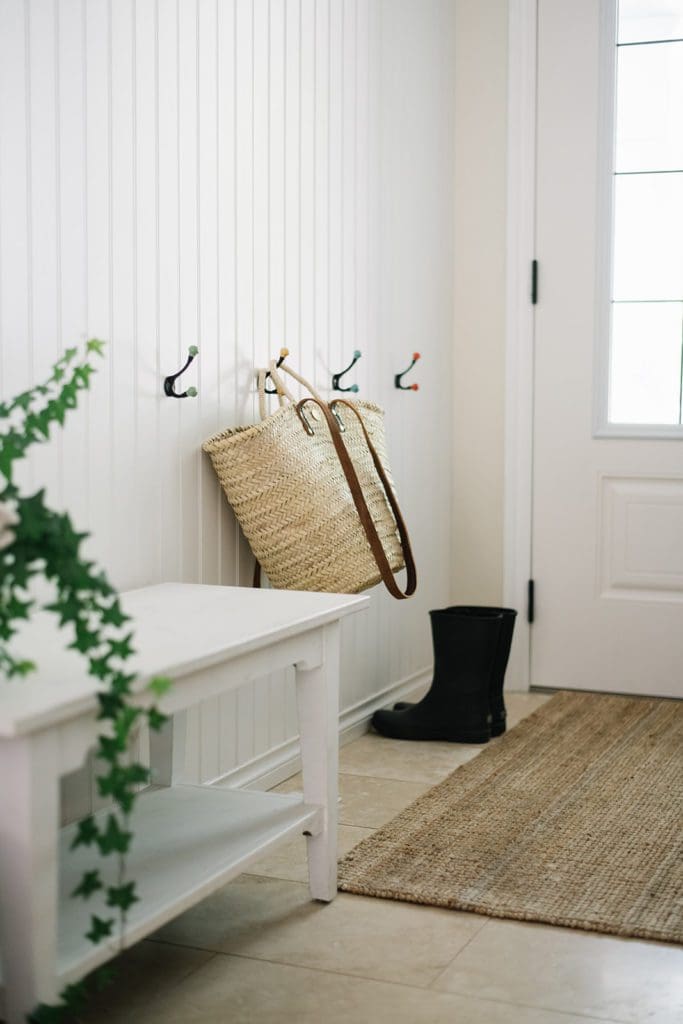 WALL STORAGE
Large storage baskets provide storage for hats, mitts, mail etc…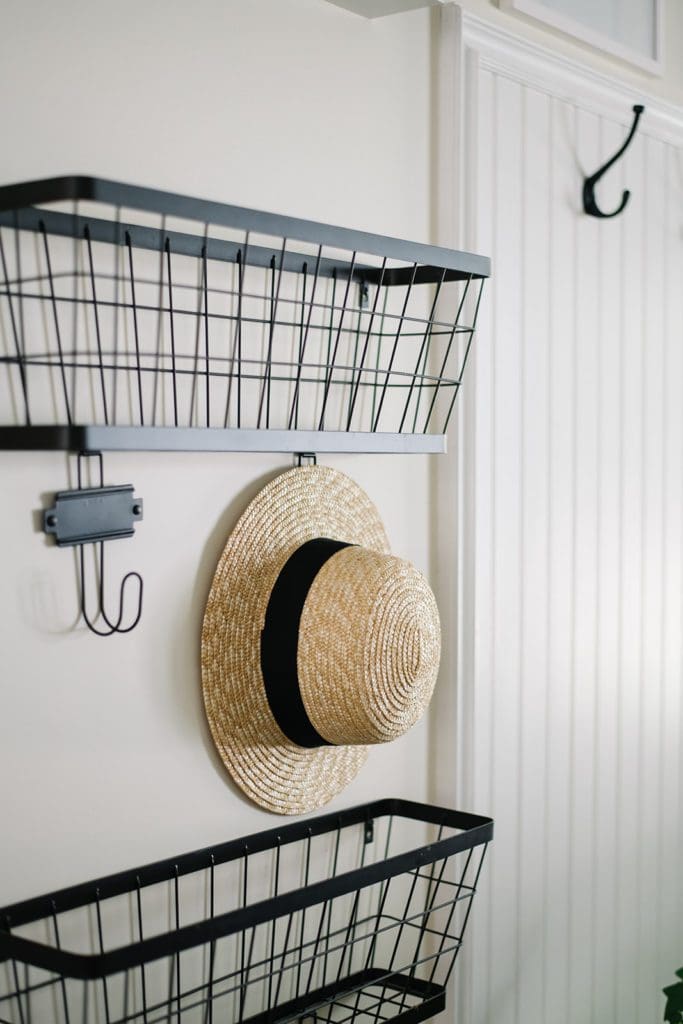 SEATING
And a narrow bench allows you to sit down to put on your shoes! But it's freestanding so it can be moved if there are lots of guests coming over or you need to move something large in or out of the house.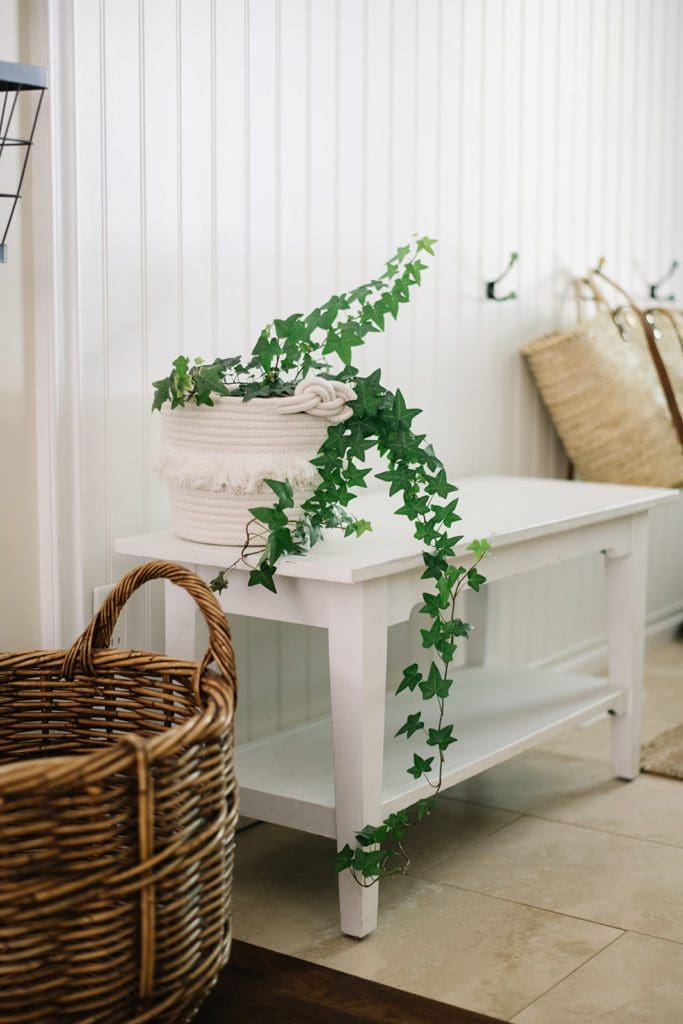 This small home entryway was our only entrance for almost 10 years! Even though there is no coat closet we found it to be functional and uncluttered. We have now added a mudroom extension and use this entry just for guests! You can read more about our home below!
MORE GOOD READS: