So we got hit with the stomach flu last week. My 8-year-old daughter woke up at about midnight feeling hot and sick. Sure enough next came the rounds of vomiting and diarrhea! I was resigning myself to a sleepless night of sweaty sick smells and general misery when I remembered my essential oils! This was the first time that I've gone through a round of stomach flu having oils in the house at my disposal!
Using the oils made SUCH a difference. I am not exaggerating when I say that it made things SO much better. It made the whole situation more tolerable for everyone!
Here are 7 essential oil tips for stomach flu. These are the things I did with the oils I had on hand!
DISCLAIMER: This post should not be taken as medical advice. Always consult a doctor if you require medical attention.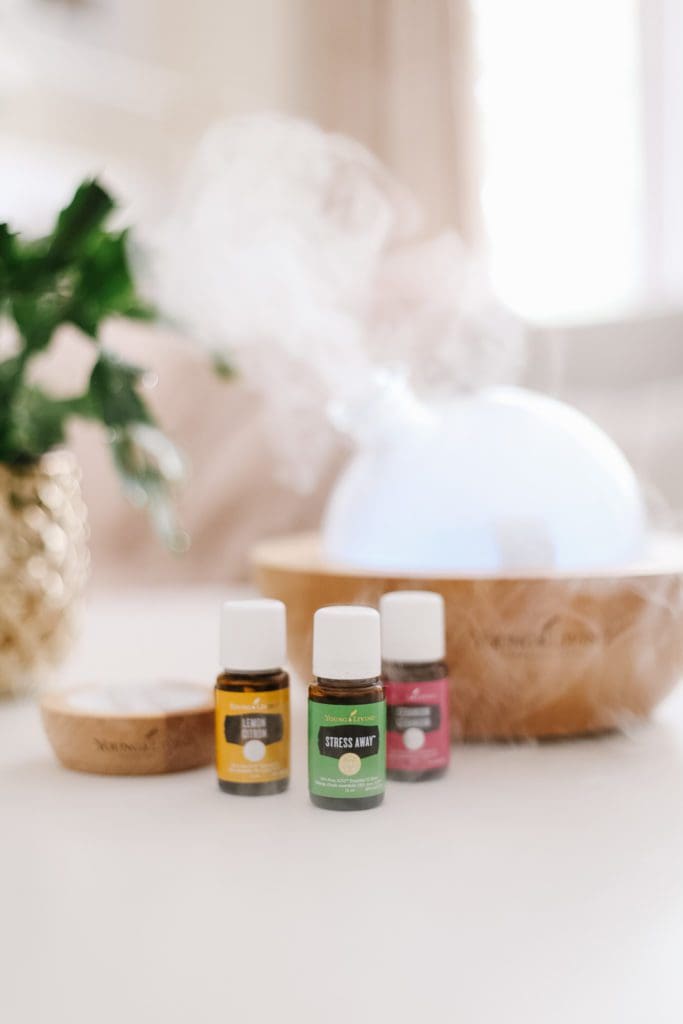 Estimated reading time: 6 minutes
Note: This post may contain affiliate links that won't change your price but may share some commission.
#1 Diffuse lavender & peppermint in the bedroom
Both Lavender & Peppermint can be helpful for nausea. Diffusing a combination of these two oils in the bedroom encourages relaxation and a calm tummy!
Lavender – is believed to promote relaxation and help anxiety, insomnia & depression, as well as lessen allergies, eczema, nausea, and menstrual cramps.
Peppermint – is believed to relieve joint and muscle pain and act as an antispasmodic for digestive discomfort. It can also reduce the symptoms of cough and cold.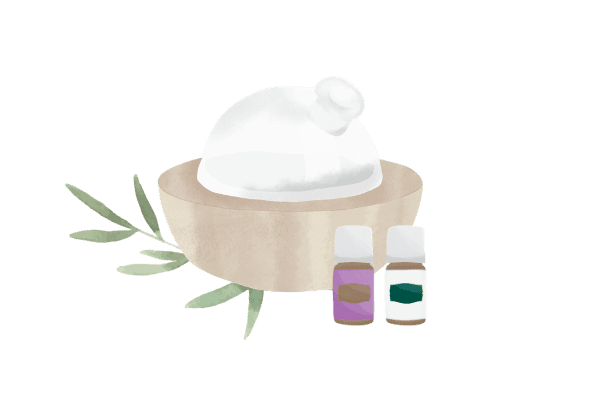 #2 Diffuse Raven in the bathroom
I put a few drops of Raven on my little ceramic mini diffuser that sits in the bathroom right beside the toilet.
Raven is an Essential Oil blend from Young Living that's made up of Ravintsara (a cross between nutmeg and clove), peppermint, eucalyptus radiata, wintergreen and lemon essential oils.
Raven is a purifying & uplifting blend and it helped keep the bathroom feeling fresh.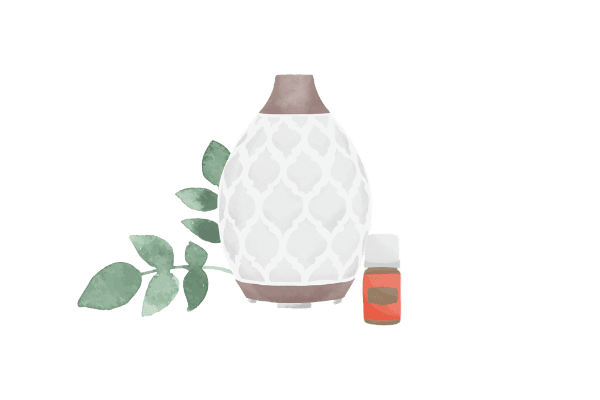 #3 Use Thieves Household Cleaner
There's nothing worse than sitting with your face in a dirty toilet throwing up, so I gave ours a clean after each round of sickness. I used Thieves Household Cleaner, which is an all-purpose, concentrated cleaner formulated with 100% plant- and mineral-based ingredients and is biodegradable.
Thieves® essential oil from Young Living is a blend of Clove, Lemon, Cinnamon, Eucalyptus Radiata, and Rosemary essential oils.
Using a plant-based, non-toxic cleaner made with Thieves meant that I could keep the bathroom clean without my daughter inhaling any nasty chemicals.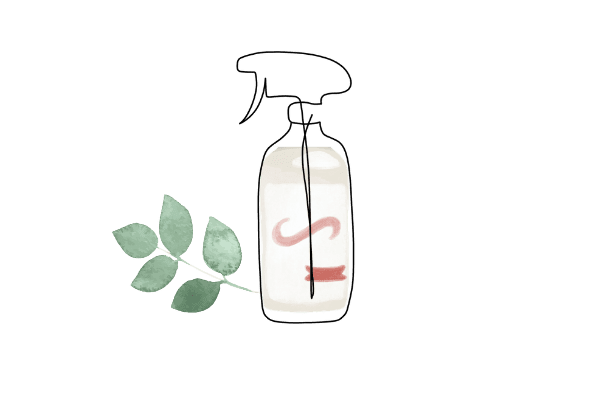 #4 T-Gize on tummy
I love the KidScents series of oils from Young Living. They come pre-diluted for kids so they can safely be applied topically. We applied T-Gize each time there was another round of sickness.
T-Gize™ is a relaxing blend of Spearmint, Peppermint, Tangerine, Fennel, Ginger and Cardamom essential oils that can be applied directly to little tummies.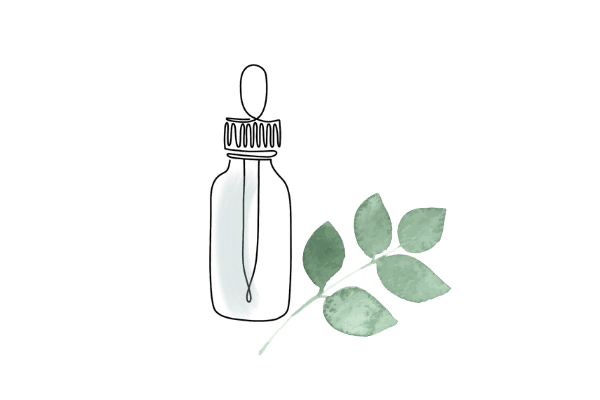 #5 Wellness roller on feet
We also applied Wellness Roller to the soles of the feet. We use this daily so we already had it on hand, but it's super quick and easy to make. All of the oils in this powerhouse roller have properties that make them excellent essential oils for stomach flu.
Wellness Roller Recipe
10 drops Thieves essential oil
10 drops R.C. essential oil
10 drops Lemon essential oil
10 drops Tea Tree essential oil
10 drops Peppermint essential oil
10 drops Oregano essential oil
fractionated coconut oil
Place all ingredients in a 10ml glass roller bottle and top with fractionated coconut oil. Shake gently and apply to the bottom of your feet or your back.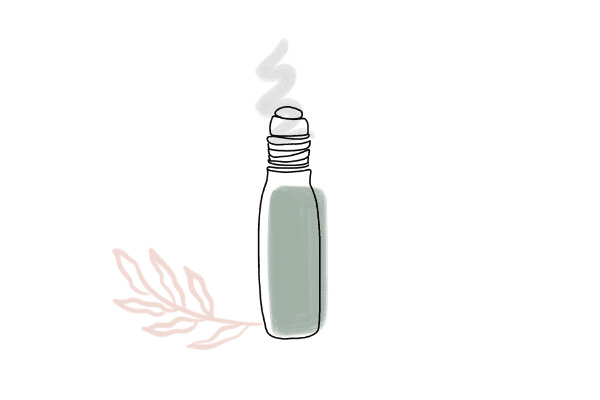 #6 Use Thieves foaming hand soap
We washed our hands a lot over the course of the night!
Thieves foaming hand soap is made from a blend of Lemon and Orange essential oils with other natural ingredients. It is a gentle & effective alternative to chemically derived soaps.
This allowed us to wash our hands frequently without drying out our skin.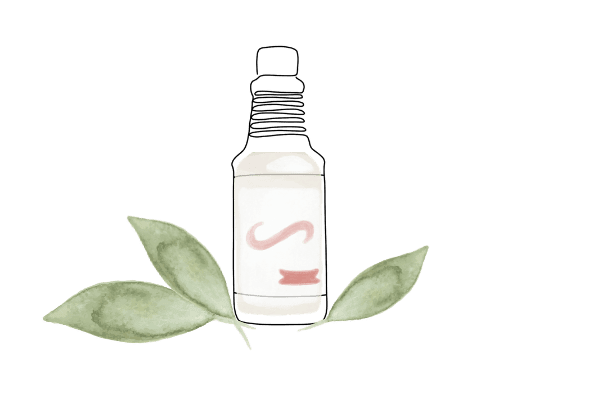 #7 Use Thieves hand sanitizer
We also used Thieves Waterless Hand Purifier after washing our hands to disinfect as much as possible! Thieves waterless hand purifier is infused with peppermint oil, dries quickly, and doesn't contain harmful chemicals.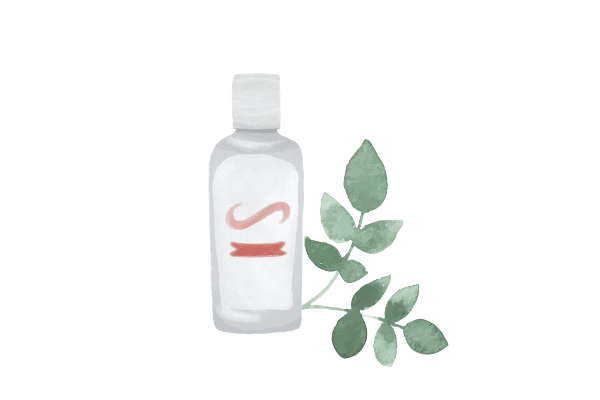 ---
Using all these essential oil products really did make everything so much more pleasant. These 7 ways to use essential oils for stomach flu kept the house feeling fresh and everyone was calm! There was no crying or panicking and when the sickness passed everyone slept well. I have no idea if the oils shortened the duration of the sickness, but it only lasted about 8 hours.
I would call that a success and I wouldn't want to go through another round of stomach flu without my oils ever again!!
---
The best way to get started with pure, high-quality essential oils is by ordering from Young Living! If you'd like a little more information check out How to Use Essential Oils.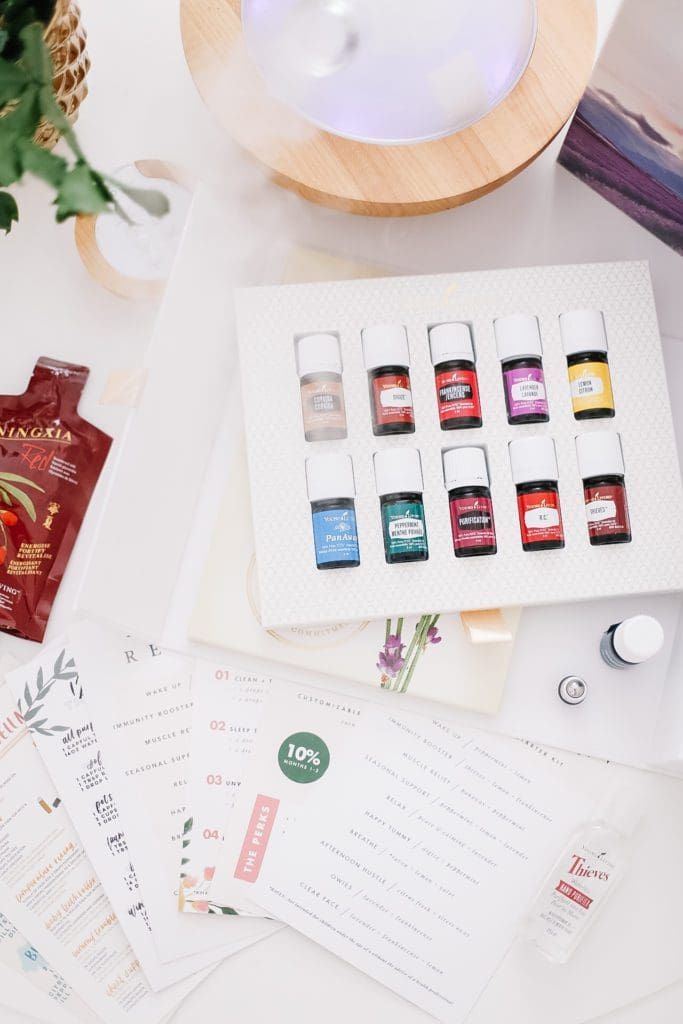 Read more about Essential Oils