Our garage was one of the things that drew us to our acreage property when we first viewed it. It's an oversize triple with lots of space for Mark to store all his tools and project car etc…but it wasn't exactly pretty! We refinished the exterior of the house this year and while we were at it we refinished the garage. The best part is that the garage door makeover cost less than $100!
Estimated reading time: 3 minutes
Note: This post may contain affiliate links that won't change your price but may share some commission.
The GARAGE "Before"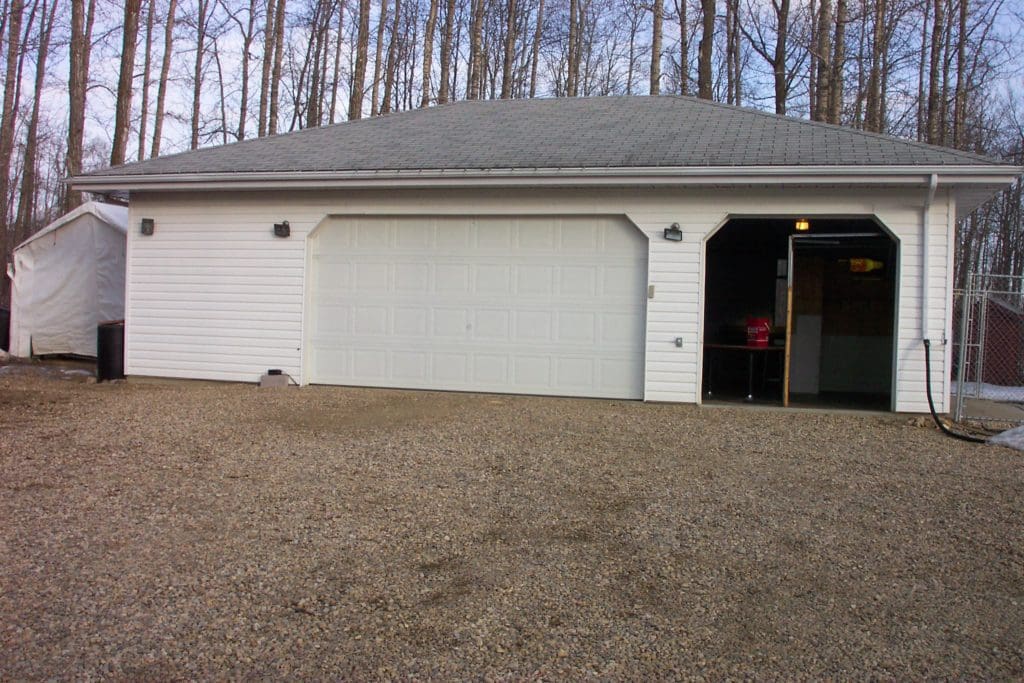 We had the original white vinyl siding on both the house and garage. Although I love a white house, it just wasn't working. It was low-quality vinyl from 1993 and it was starting to crack and discolor. The garage doors were also original, dirty, and quite discoloured at the bottom! And there were ugly 90's style trim pieces in the corners, which added to the dated look.
The GARAGE "After"
New Siding and Lights
We re-sided the garage in a pale grey cement board product from Allura in board and batten style. We also replaced the gutters and flashing. And the roof had been re-shingled 2 years ago when it was damaged in a wind storm. We added new gooseneck lights to replace the utilitarian floodlights and add to the modern farmhouse style.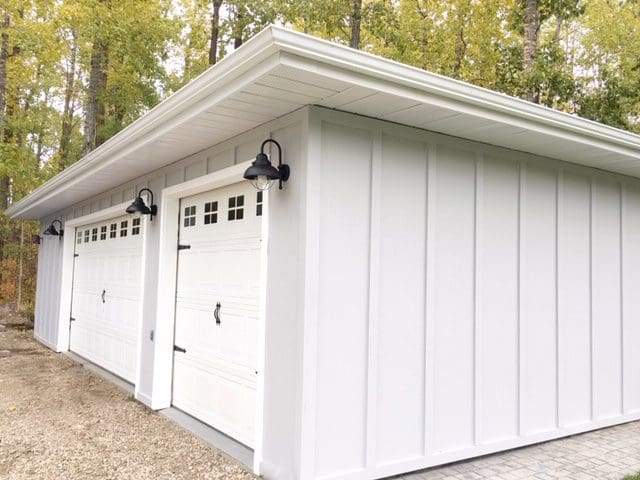 The Garage Doors
When we were finished with the exterior refresh on the garage there just wasn't money left in the budget for new garage doors. So we ripped off the dated trim and gave the doors a scrub with Mr. Clean magic erasers. We managed to take off most of the discolouration and dirt and they looked white and fresh again! It's amazing what a good clean can do! (And what's in those Mr.Clean sponges anyway…why do they work so well?!)
When the doors were clean and dry I simply added magnets that look like windows and magnetic faux hardware! It took about 10 minutes! It was so easy, but look at the difference it made!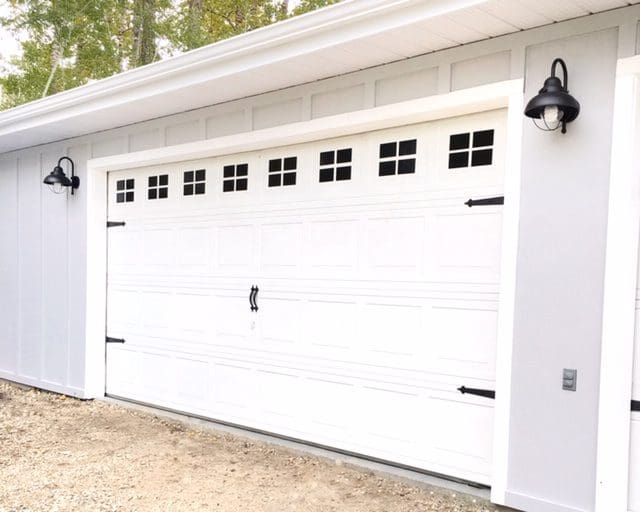 I really can't believe what a difference our little garage door refresh made! It makes the garage look so much more modern! And we have now been through a full Alberta winter with these magnets and I'm happy to report that they have held up perfectly through the extreme cold. They haven't warped, faded, or fallen off!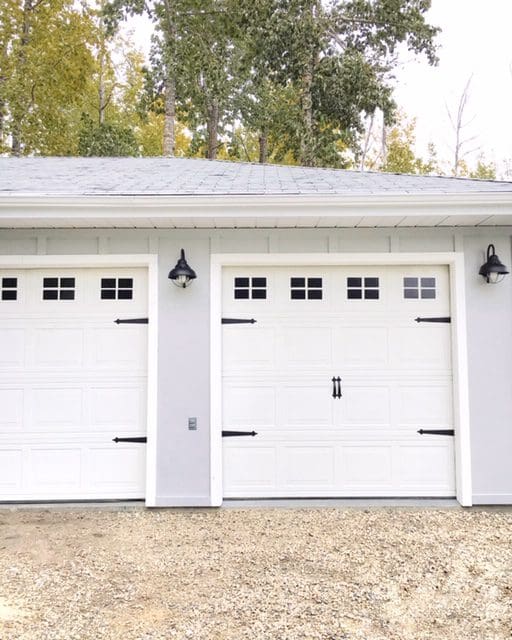 I love driving up to the garage each day and admiring my garage door makeover for less than $100!
---
MORE GOOD READS: