Just like the rest of our house, our master suite was not large! We had to get creative to really make the space work for us! Here are some small master bedroom design ideas for maximizing your space!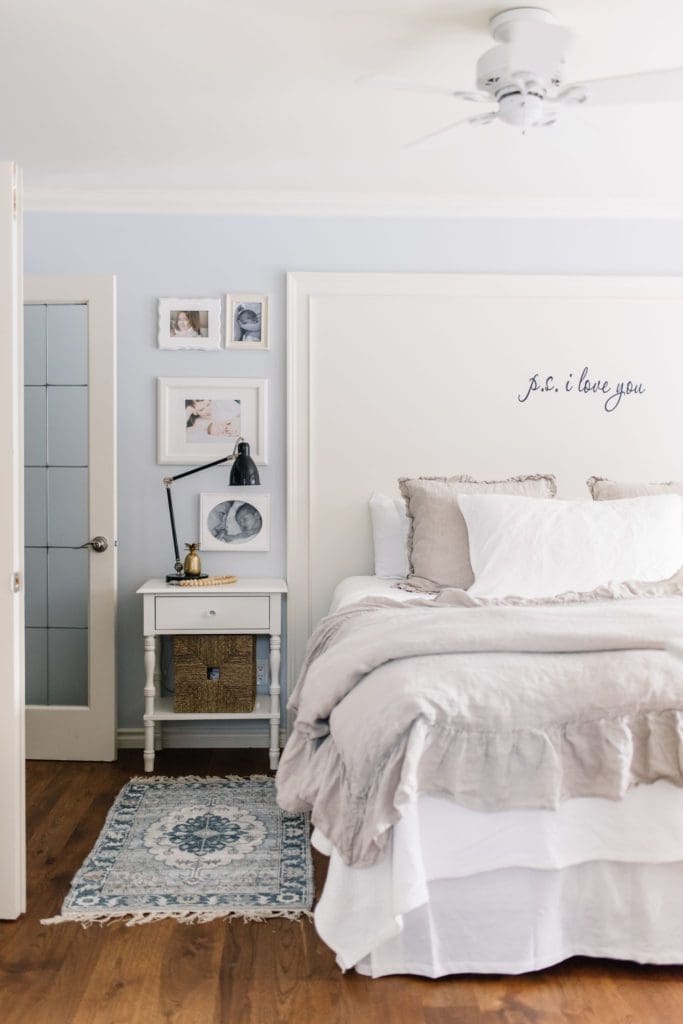 Estimated reading time: 6 minutes
Note: This post may contain affiliate links that won't change your price but may share some commission.
#1 Maximize Storage
We added Ikea Pax wardrobes in one corner of the space so that Mark had his own closet space and we could just fit a dresser at the end of the bed.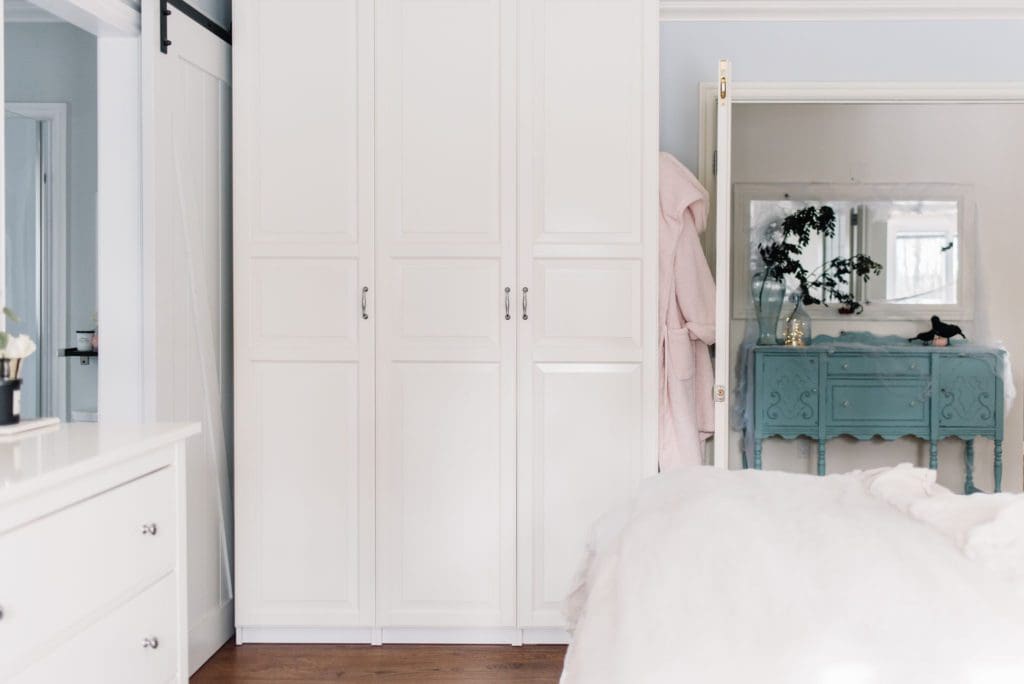 Adding this extra storage within the room was key as the walk-in closet was very small. To make the small closet more functional we added an extra dresser inside!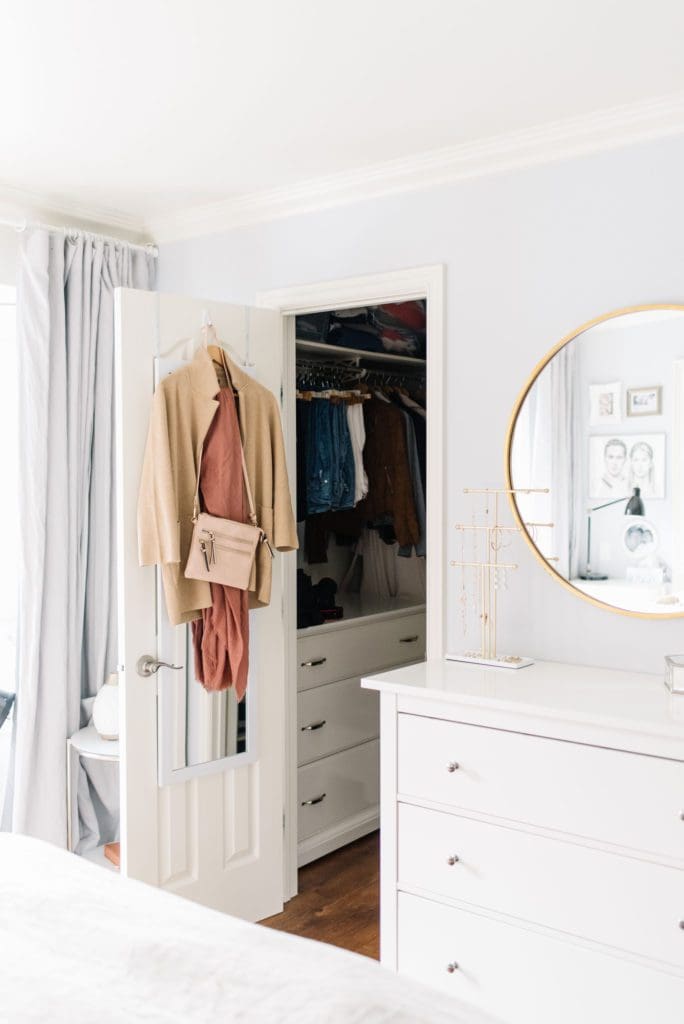 Since this post was originally written, we have completely renovated the master closet. Check it out:
How to Create a Dreamy Custom Closet on a Budget
How to Build a DIY Rolling Libary Ladder
#2 Get Creative
We opted for a sliding barn door between the bedroom and ensuite bathroom. The original door swung into the half bath, which wasn't ideal. But there was no room to swing it into the bedroom either, especially with the free-standing wardrobes.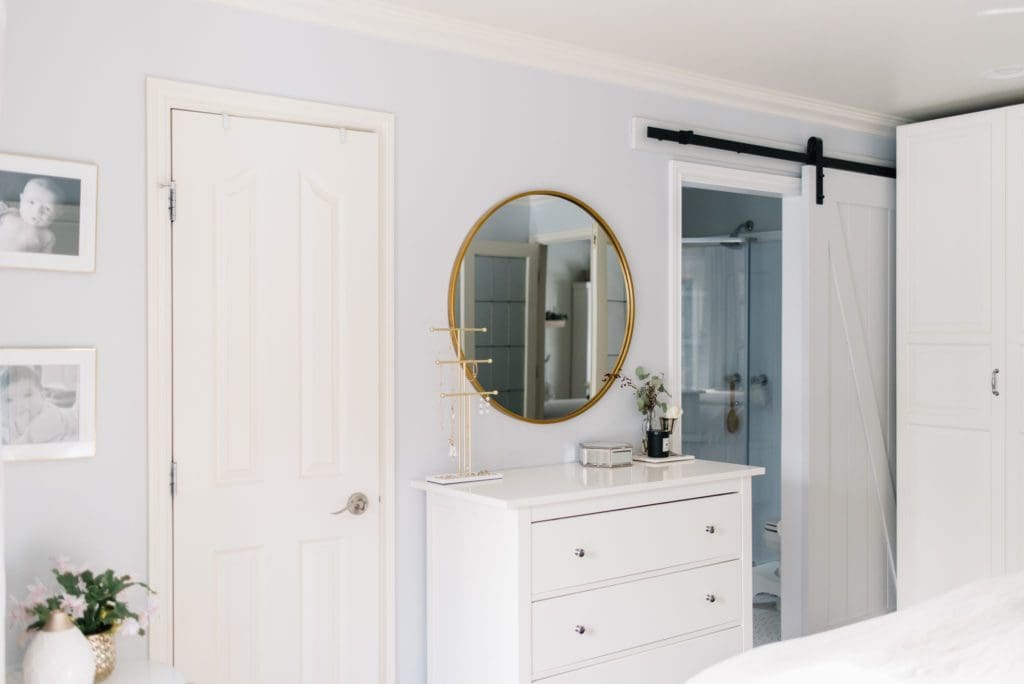 The barn door slides right in behind the wardrobes and doesn't waste an inch of space! It's one of my favourite features in the house!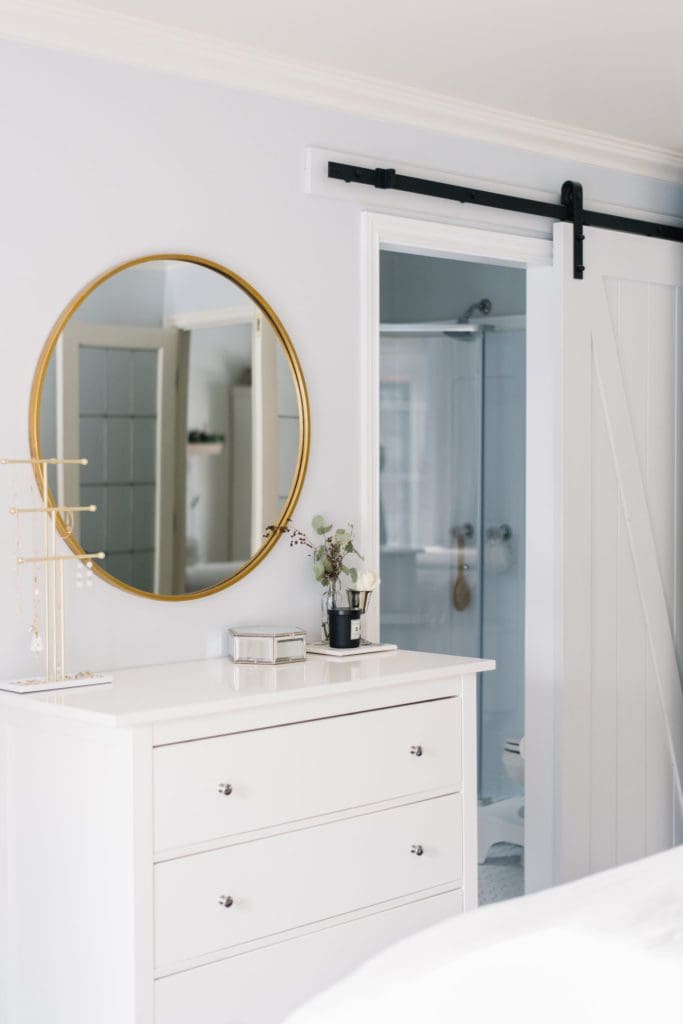 #3 Bounce Light
I put a large round mirror above the dresser to soften all the angles of the doorways and dresser etc… that surround it. It also reflects light into the room and makes the space feel larger!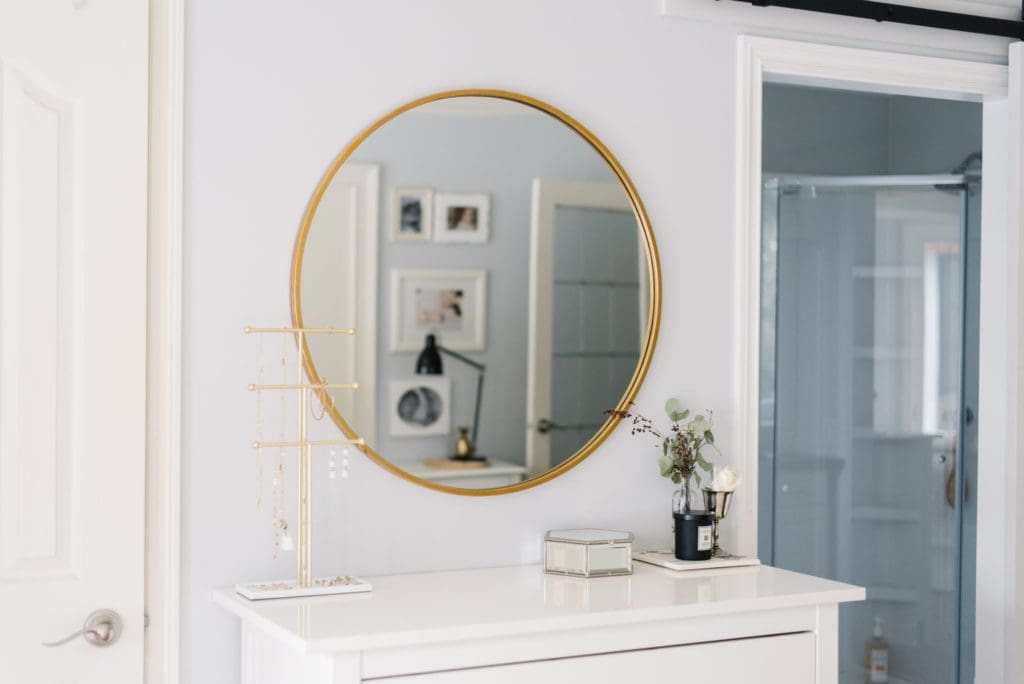 #4 Think Outside the Box
We were able to squeeze a king-size bed into the space, which was a necessity for Mark who is 6'6″! But we had to get a little creative to make it fit!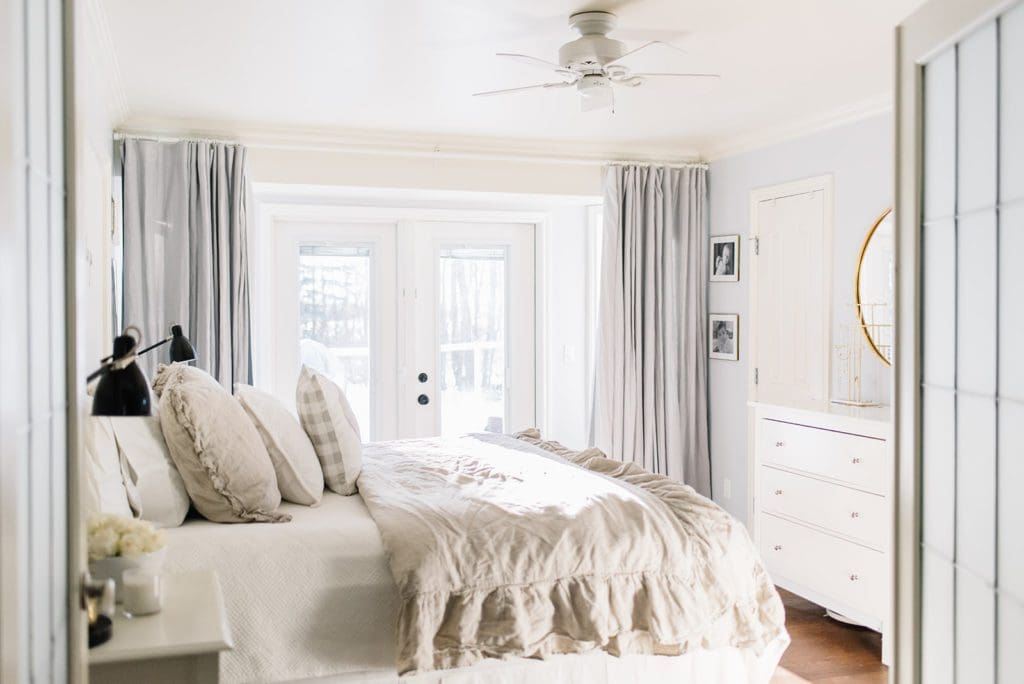 We created a faux headboard on the wall using trim and paint instead of using a bed frame or bulky headboard. This saved valuable space in the room and allowed us to fit in the king-size bed.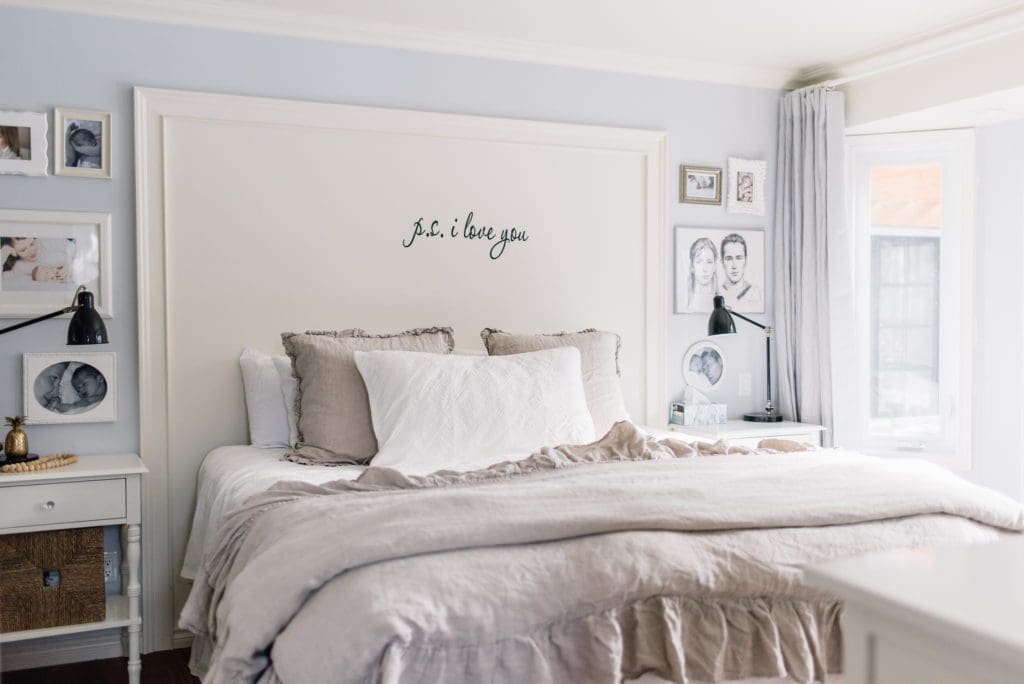 I added this cute little "p.s i love you" decal on the "headboard" and I think it was the perfect finishing touch!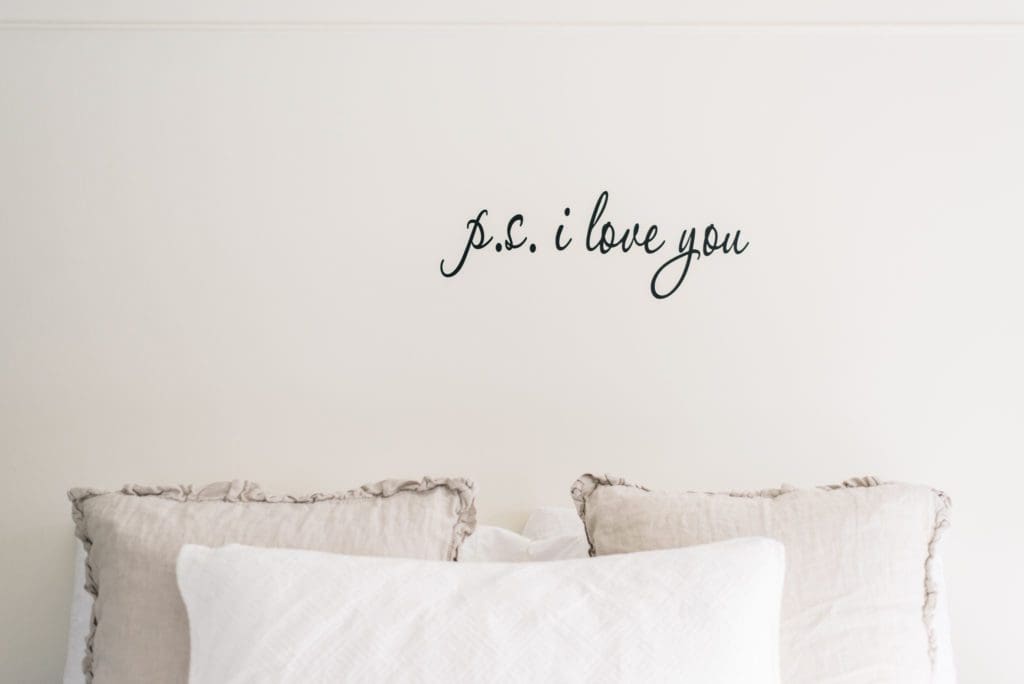 #5 Keep it Airy
To keep the room feeling light and airy I opted for smaller, more open bedside tables. They have drawers for bedside essentials and a pretty basket underneath hides clutter.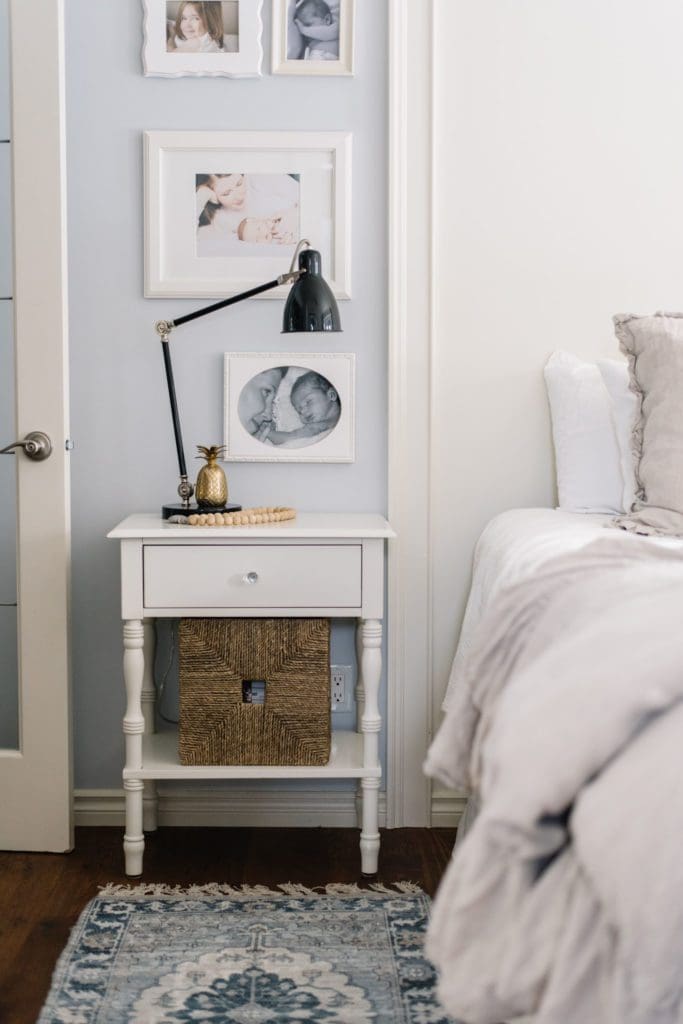 Tall task lamps replace traditional bedside lights to add to the open and airy feel.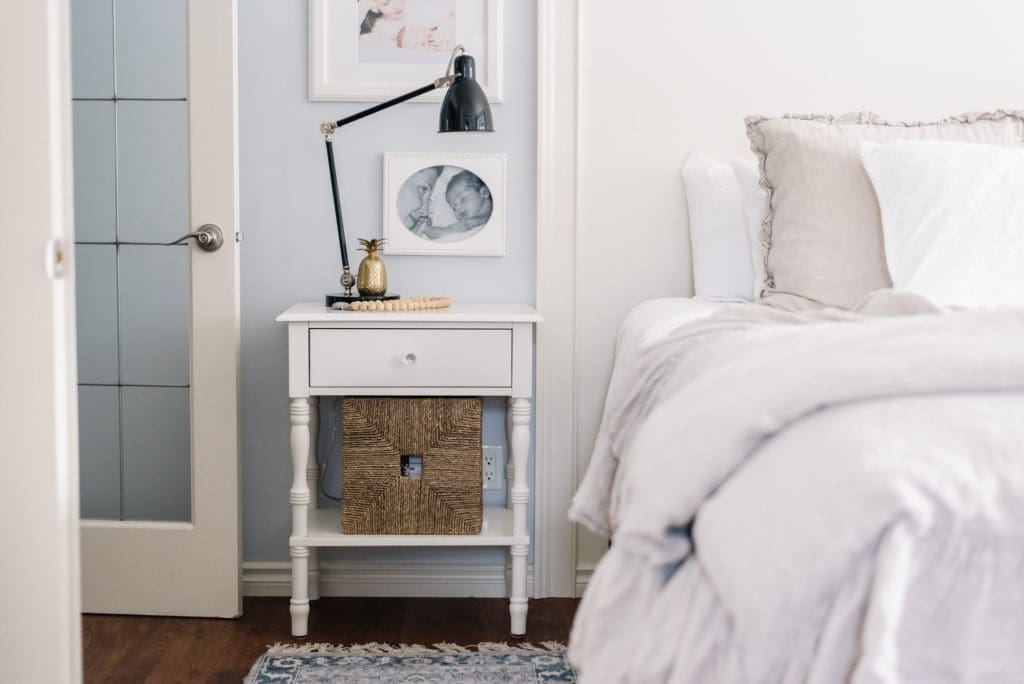 #6 Simplify
I kept the details simple in the room to avoid a cluttered feel. Everything is kept in closed cupboards, drawers or baskets and only a few items are on display!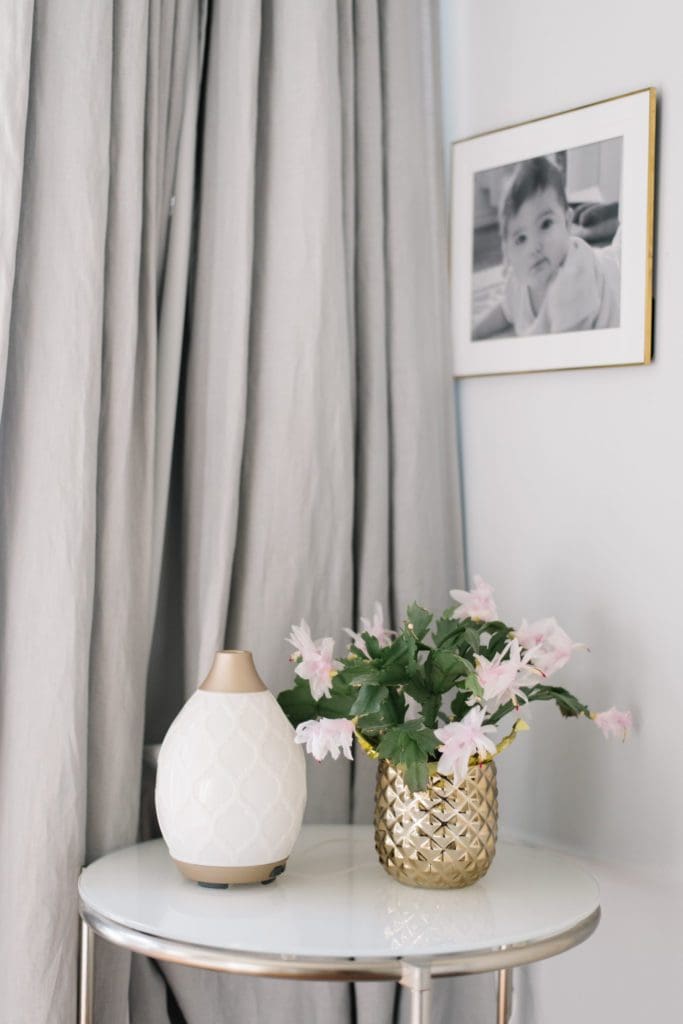 My favourite essential oil diffuser is always out! I don't burn candles in our house anymore. I didn't realize how toxic they can be and I don't like the fire hazard. Read more about essential oils HERE.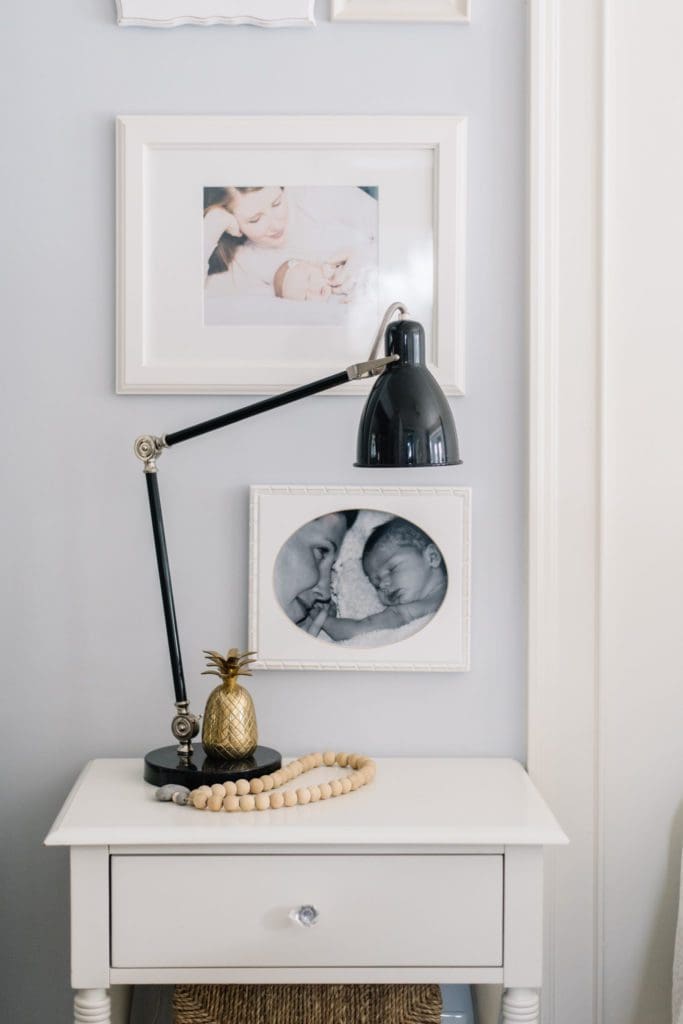 Having bedside tables with closed storage underneath allows us to put everything away except a few pretty items!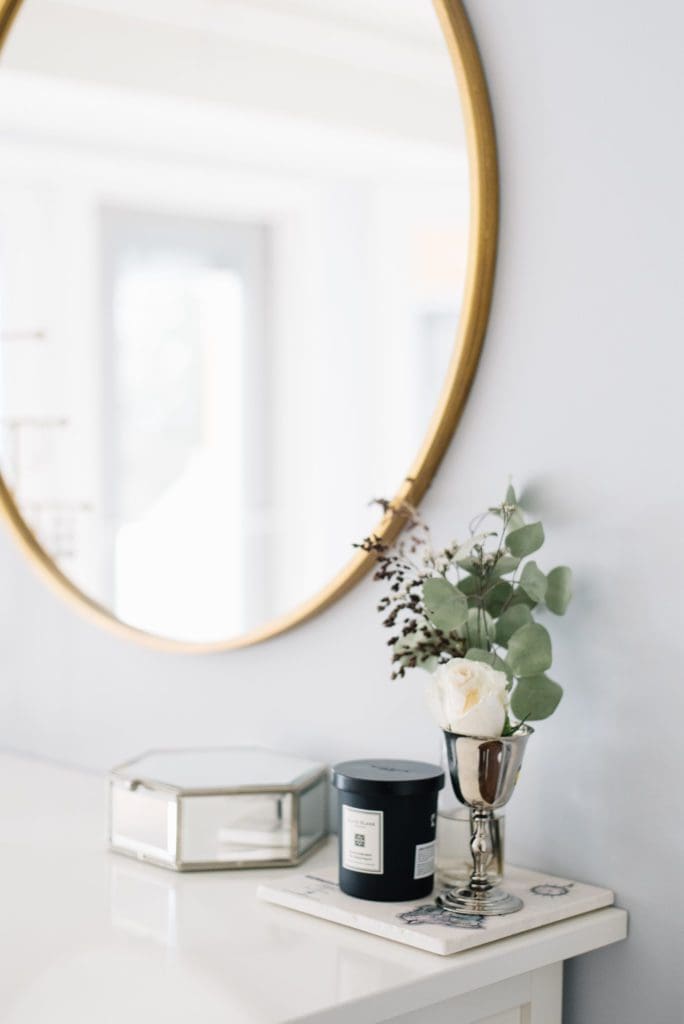 The dresser top is also kept clutter-free. Jewelry is kept in the master closet. And brushes and personal items etc.. are all in the master bathroom.
#7 Keep it Cozy
Just because a room is small, doesn't mean you can't layer in the cozy! By keeping other design elements simple, there's room to add fluffy bedding, lots of pillows, and custom ceiling height drapes!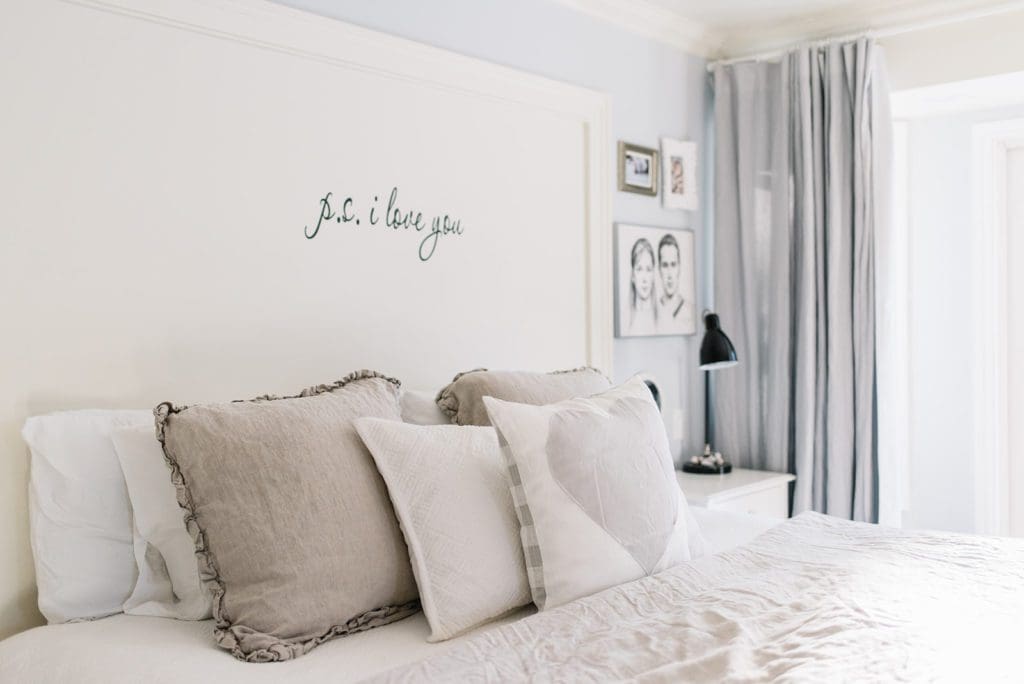 I hope you found these small master bedroom design ideas helpful! To see other spaces in our home check out: