I love vintage brass bells at Christmas time! Tiny brass bells are timeless and I love the pretty tinkling sound they make! Here are simple instructions to make your own easy DIY brass bell garland!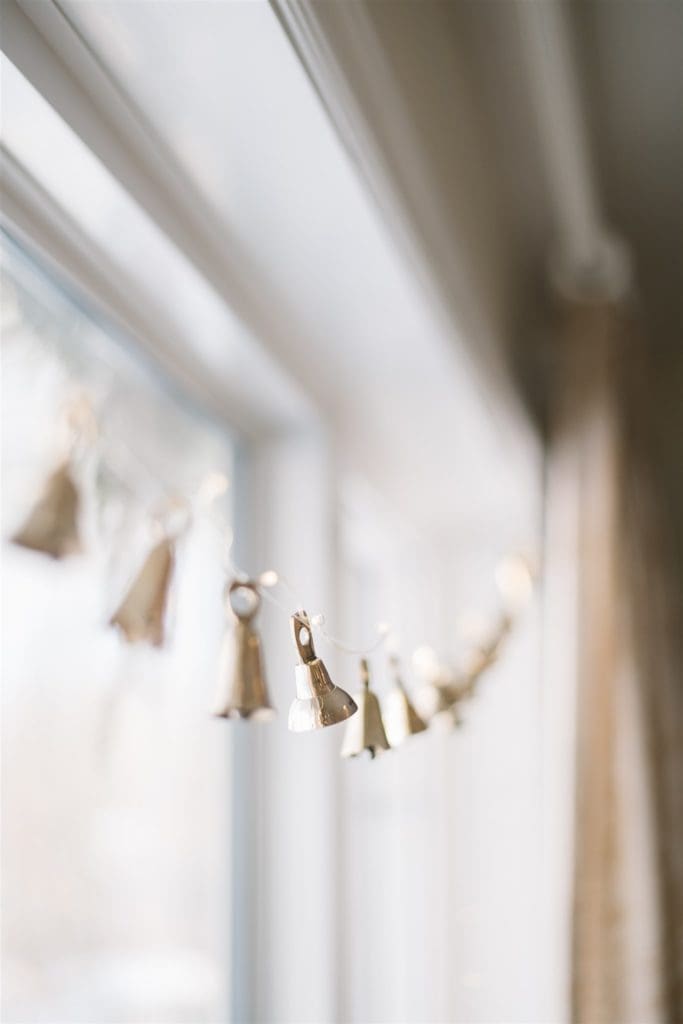 Estimated reading time: 5 minutes
Note: This post may contain affiliate links that won't change your price but may share some commission.
If you've followed me for a while you'll know that I often joke that I actually don't like crafting and DIY. I craft out of necessity and sometimes desperation in order to create the things that I can't find or that are too expensive. So any DIY that takes only 5 mins and doesn't involve a lot of actual DIY….count me in!
This year I made 3 Easy Christmas garlands and I promise if I can do it, so can you. The easiest by far was the mini brass bell garland!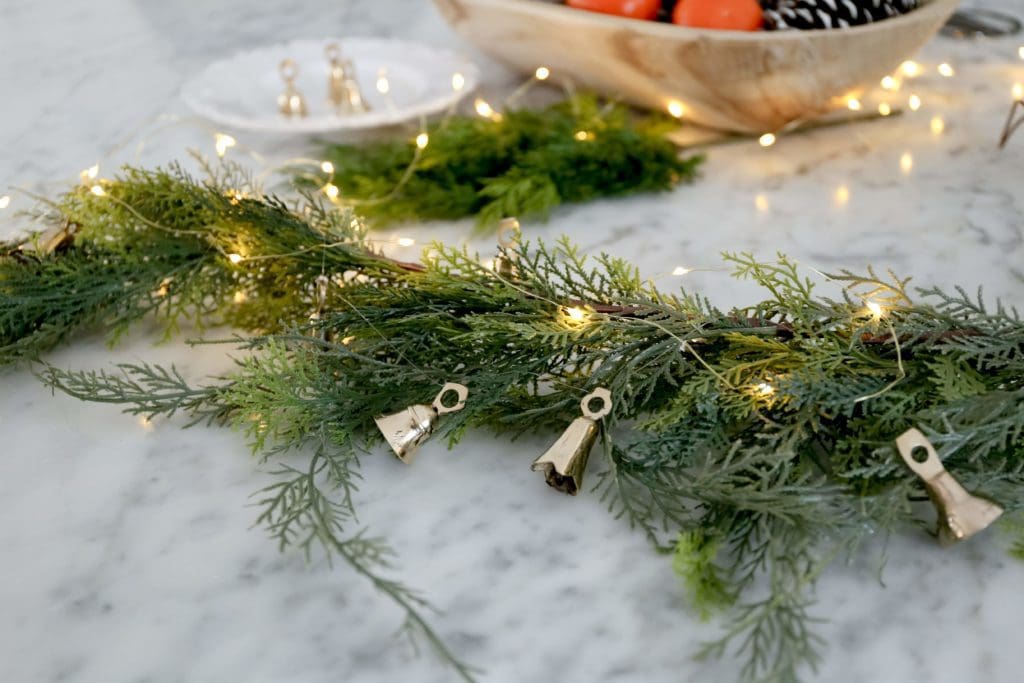 Where to find mini brass bells
I found these little brass bells and I loved how they were different shapes and sizes! They are a little more expensive, but I adore them and will use them year after year! They are 2″ high including the hoop at the top!
I've also had luck finding pretty vintage brass bells here!
I have also run across a few in thrift stores now and again, but usually only a few at a time.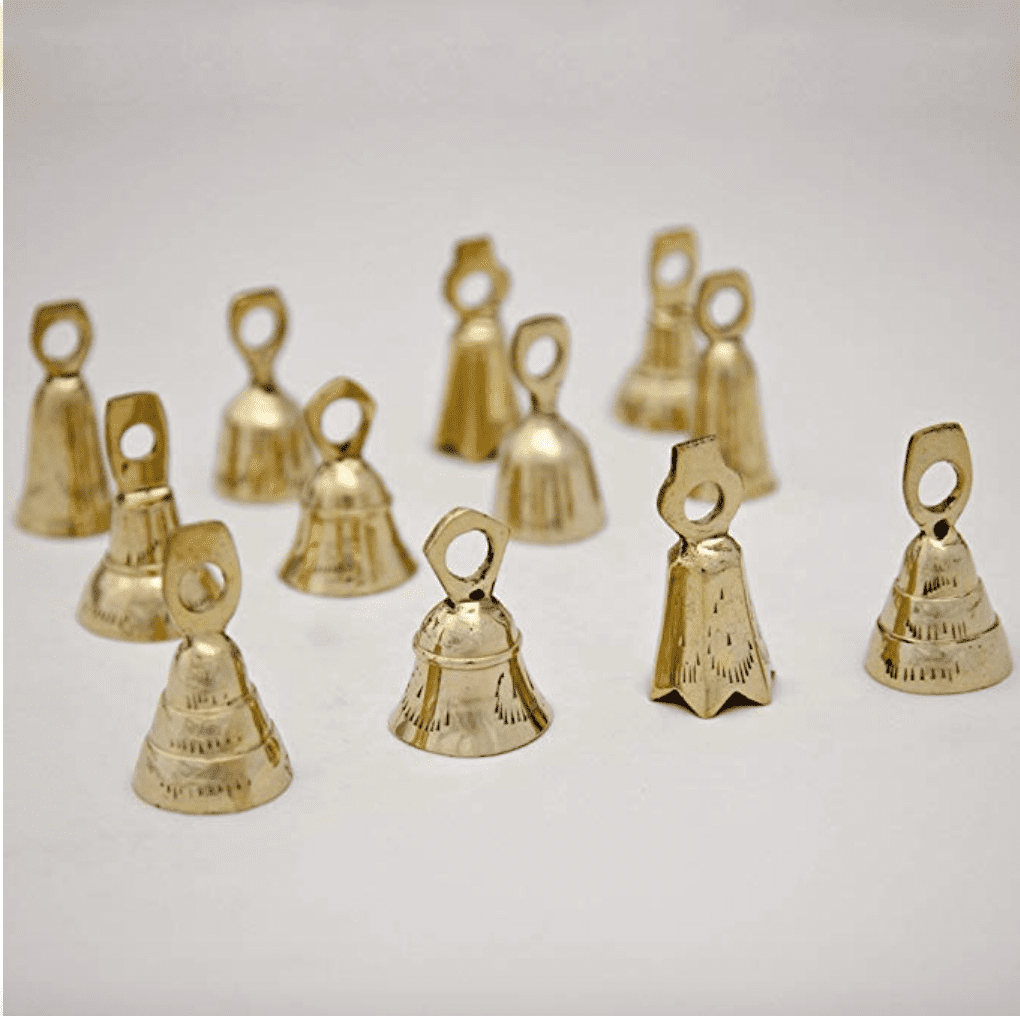 How to string brass bells
You could use any type of bell and string to make your garland. I chose these little shaped bells and strung them on fishing line, but the options are endless!
I cut clear fishing line to the length I wanted (including extra length to account for tying knots and leaving the ends free to hang).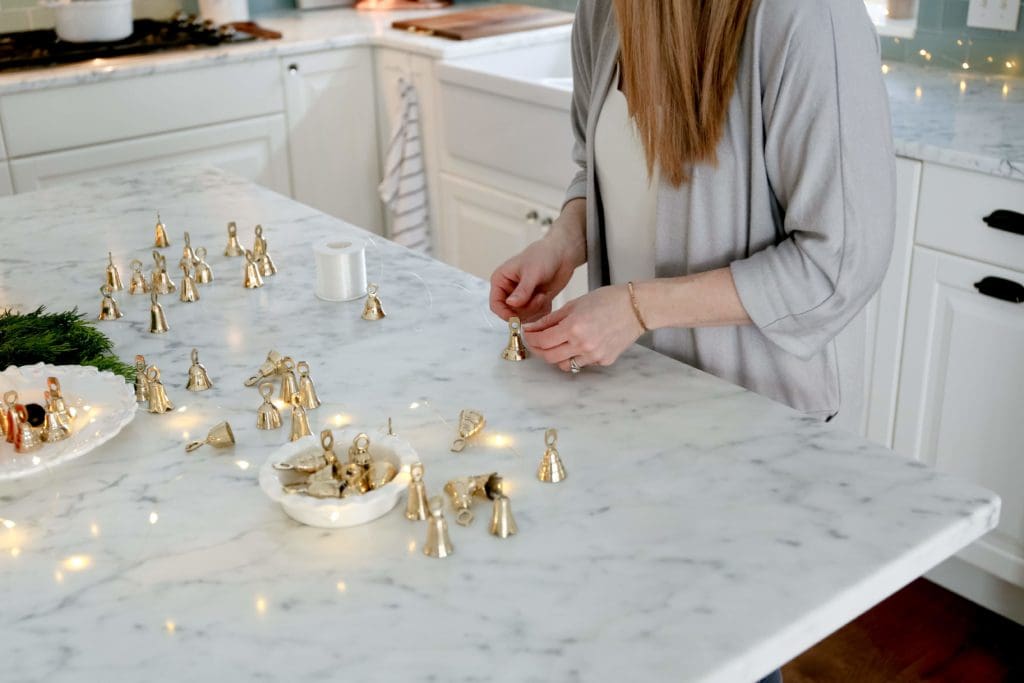 Then I strung the bells about 4″ apart, tying each one to hold them in place!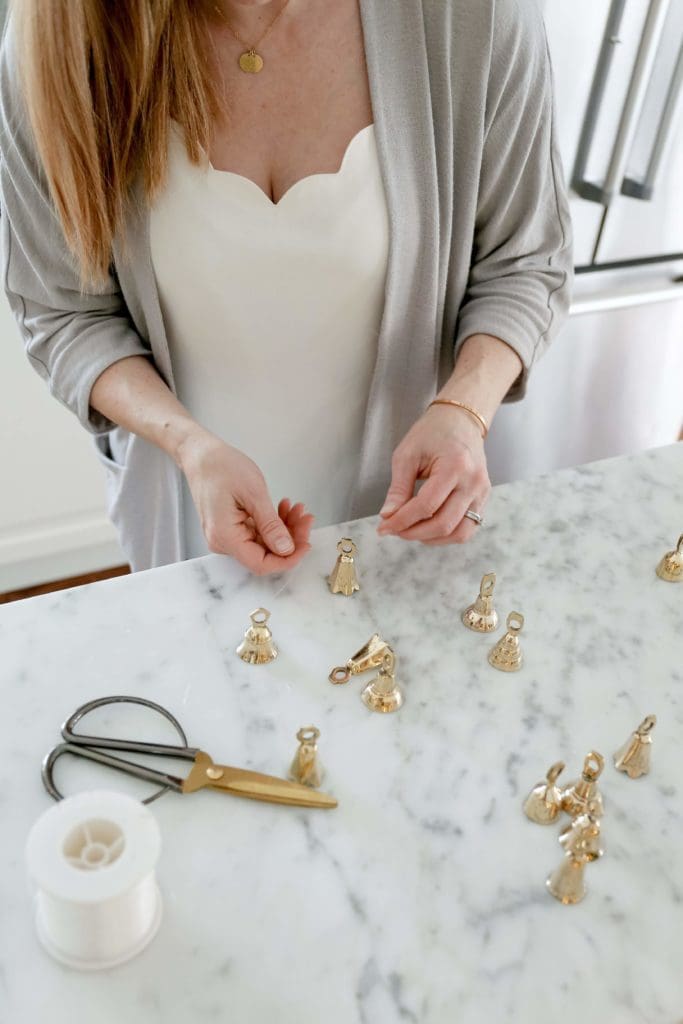 And that's it!! It doesn't get much more simple than that! I love the way using fishing line makes it look like the brass bells are floating in the air!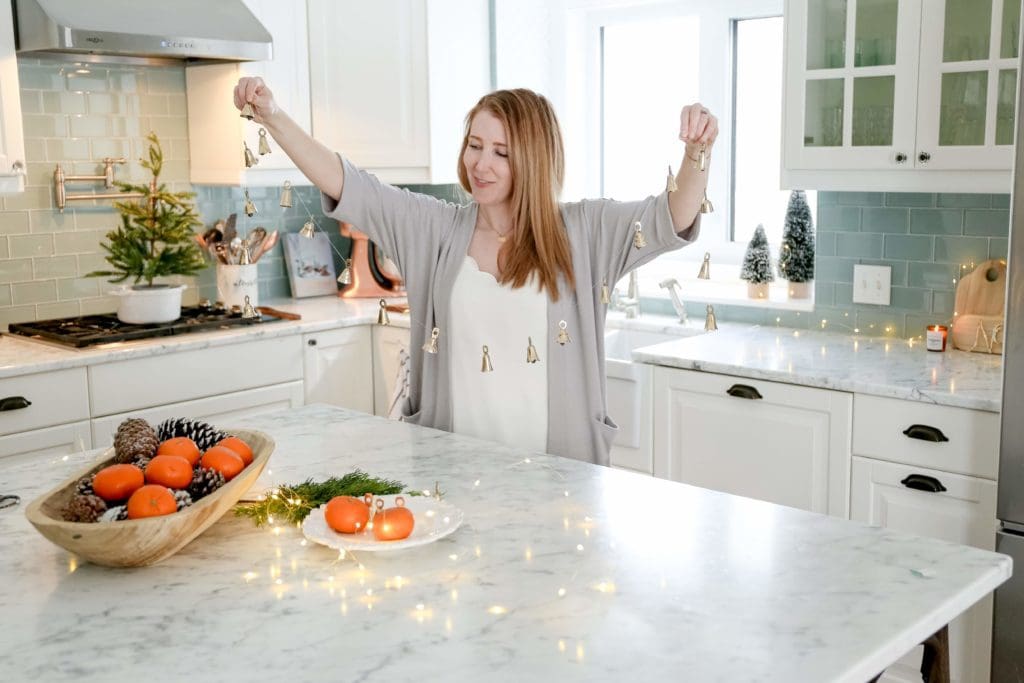 Where to hang brass bell garlands
You can hang these across windows, along the mantle, or around the tree! I hung mine across the front window!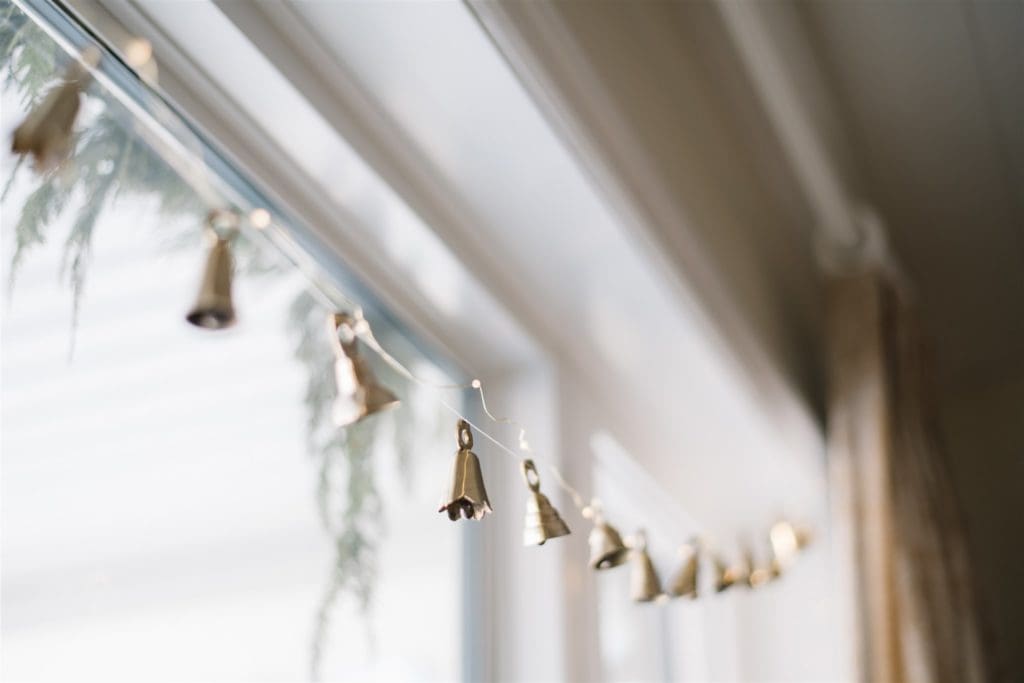 I had extra bells left over so I just hung them on the tree with little green ornament hangers. They look so pretty reflecting the sparkle from the twinkle lights!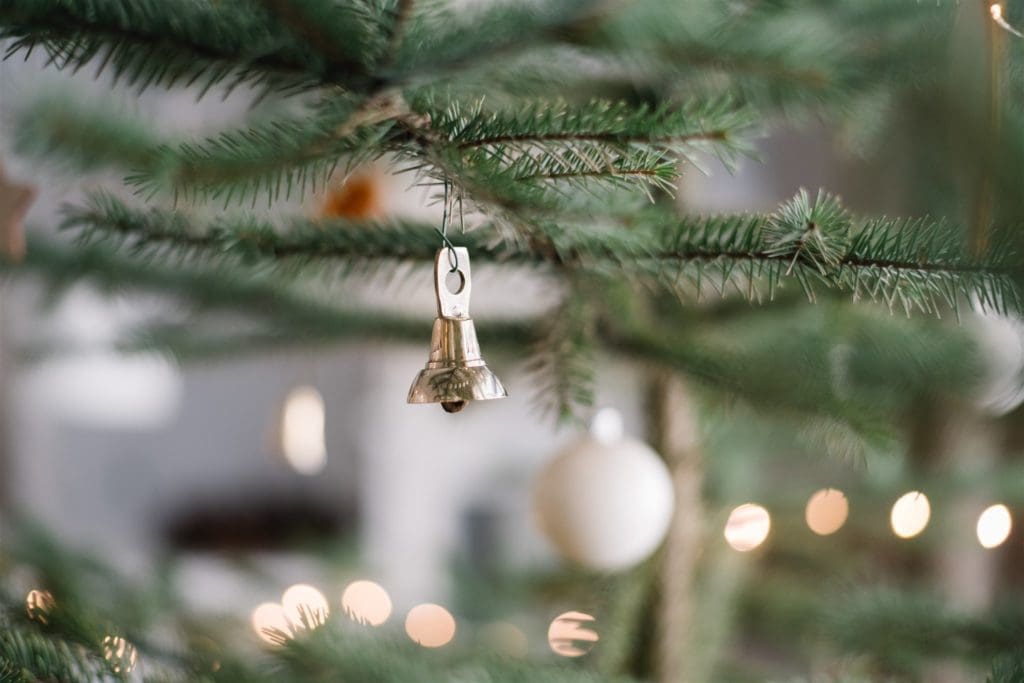 This may be the easiest "DIY" ever! And the little brass bells are a worthwhile investment. You can use them for garland, as ornaments, as gift charms or use them in your Christmas table setting!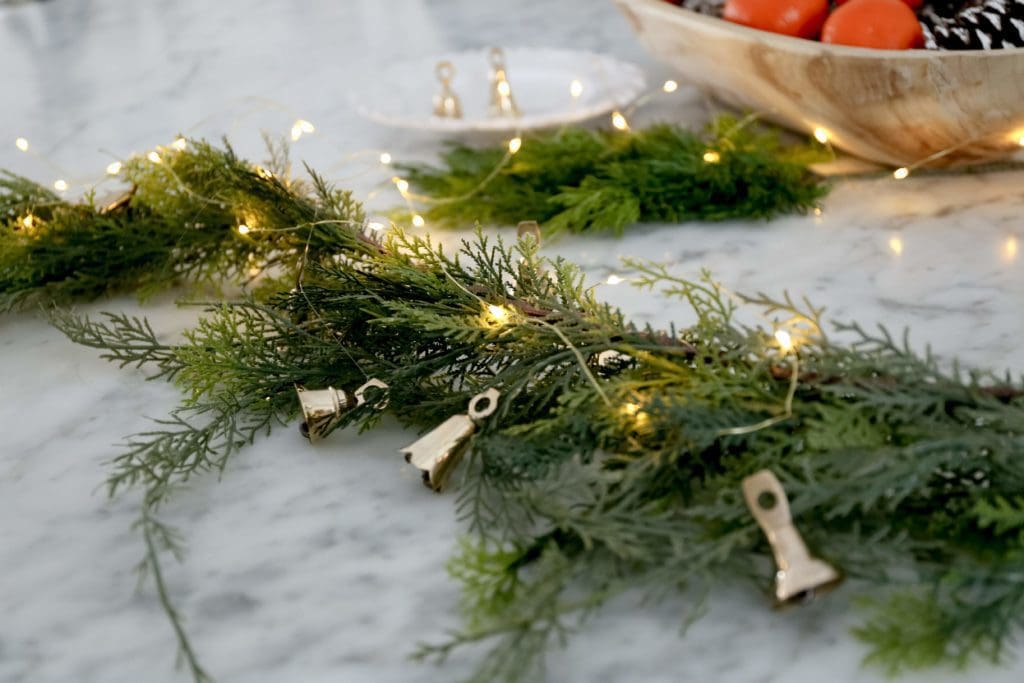 ---
I hope you enjoyed this simple brass bell garland tutorial!
MORE IDEAS: