I love decorative garlands strung around the house during the holiday season, but the cost can add up quickly if you are purchasing handmade or bespoke items. This year I made 3 simple DIY Christmas garlands for a fraction of the cost of purchasing them already made!
Table of contents
Estimated reading time: 5 minutes
Note: This post may contain affiliate links that won't change your price but may share some commission.
---
#1 Dried Orange Garland
Dried orange garlands are my new favourite budget friendly Christmas decor item. They cost pennies to make…all you need is some fresh oranges and some fishing line! Annnd they make the house smell amazing!
They are soo easy to make. For a full tutorial check out DIY Dried Orange Garland.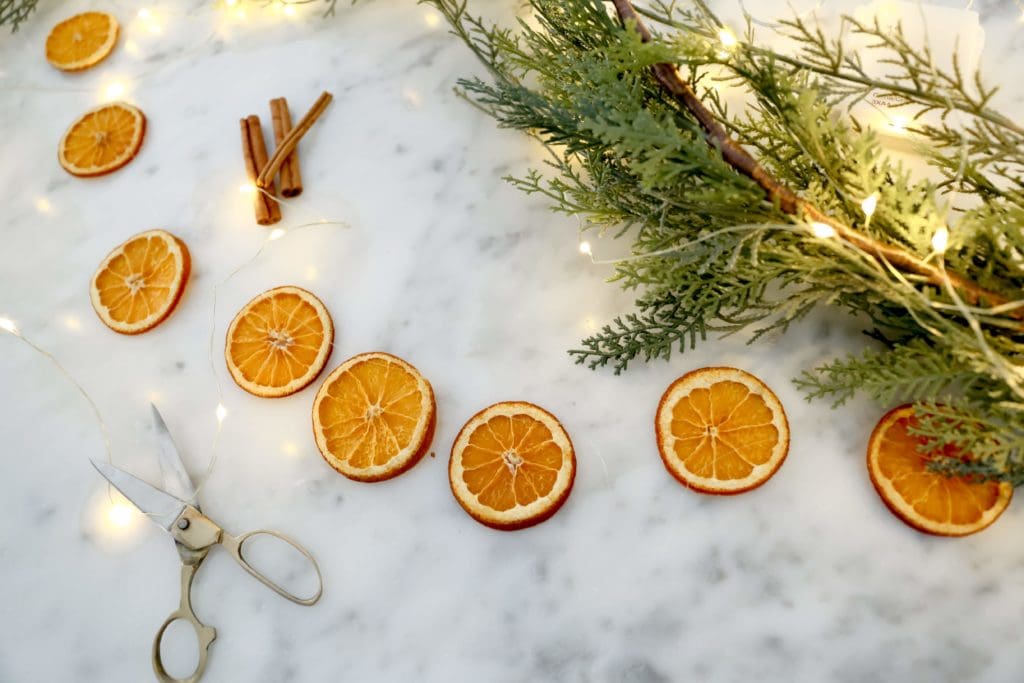 You could also make these with any other citrus fruit like grapefruit or lemon! Or you could add other components like beads, tassels, bay leaves, cinnamon sticks etc… String them on fishing line so that they look like they are floating or use twine or ribbon!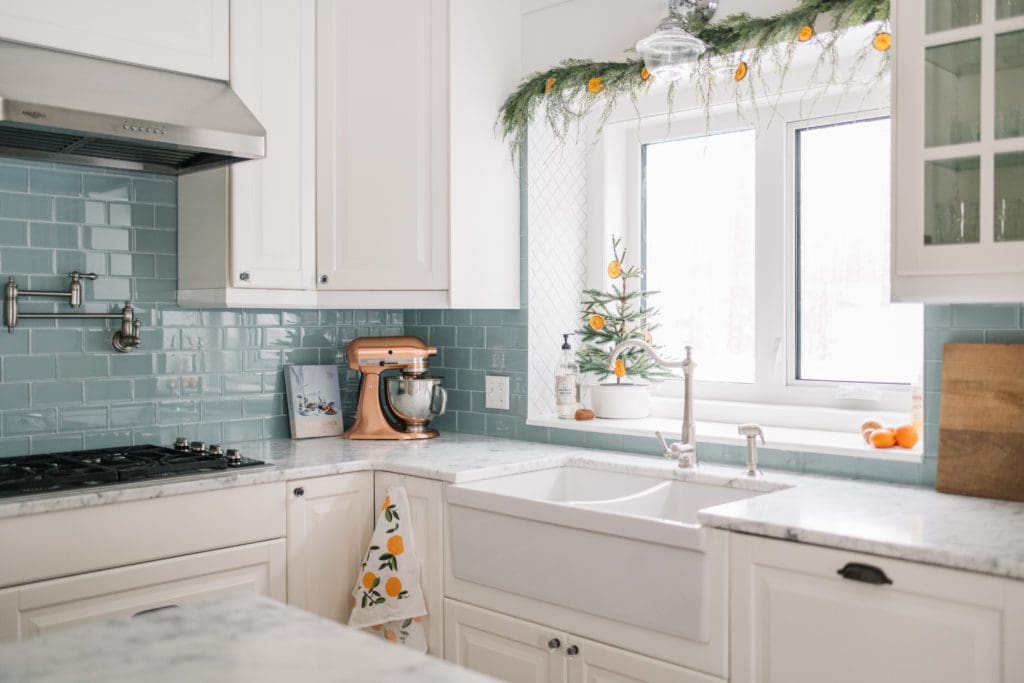 I hung my DIY dried orange garland in the kitchen and I used the leftover oranges as tree decorations both inside and outside! You could use them on the banisters, the mantle or around doorways or mirrors!
And although you can store orange garlands if you put them in airtight containers, I compost mine at the end of the season. The less stuff I have to store the better!
---
#2 Wood Bead Garland
Wood Bead Garlands are another holiday favourite. Unlike the dried orange garlands that I make fresh each year, these can be used again each season!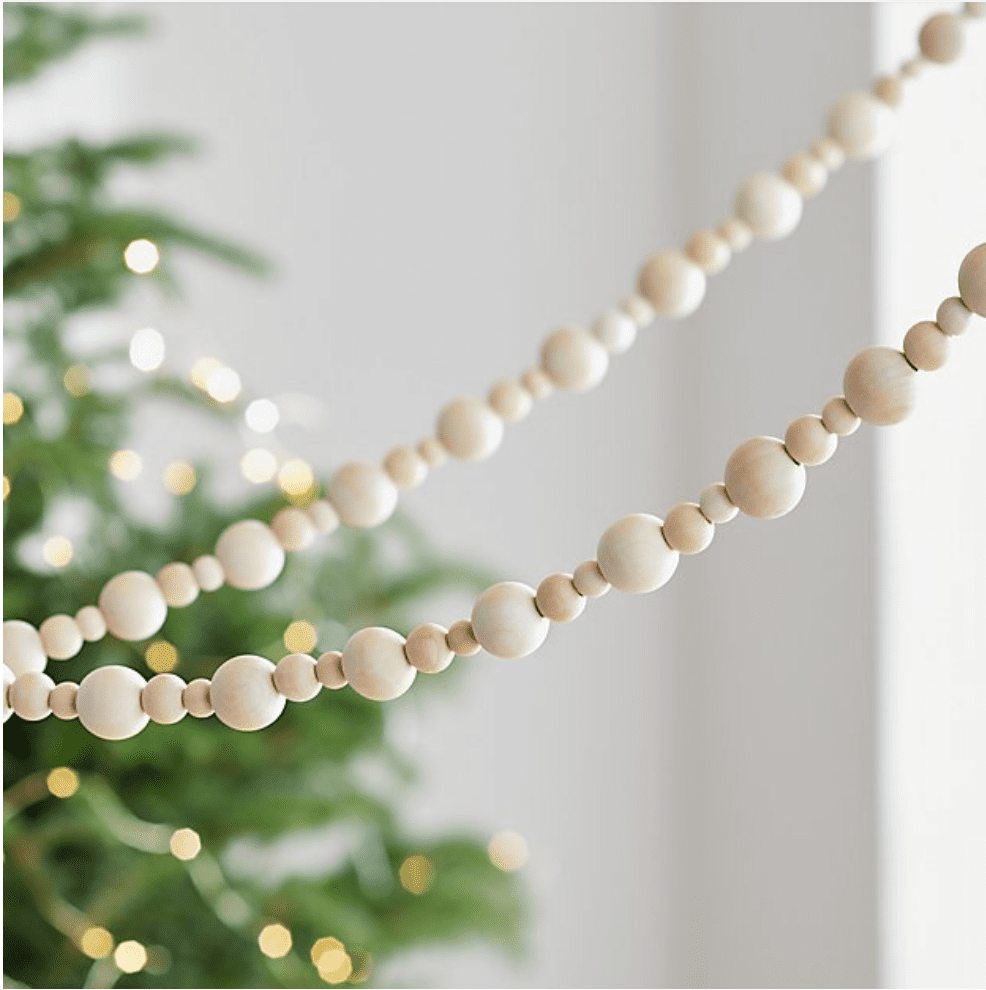 Photo: Crate & Barrel US
Wood bead garlands are simple to make, but I do have a couple of useful tips before you begin! Check out the full tutorial at How to Make a Wood Bead Garland.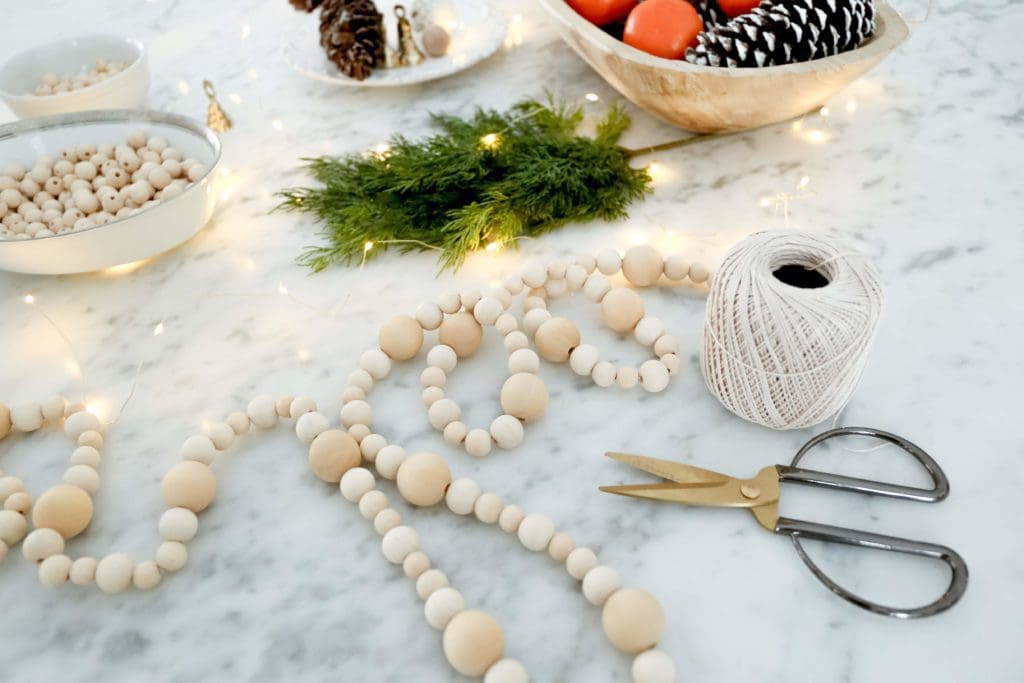 I made my wood bead garlands with simple round natural wood beads. You could also paint them, use different shapes, or add in other elements like tassels, mini ornaments, feathers, or snippets of greens. Get creative!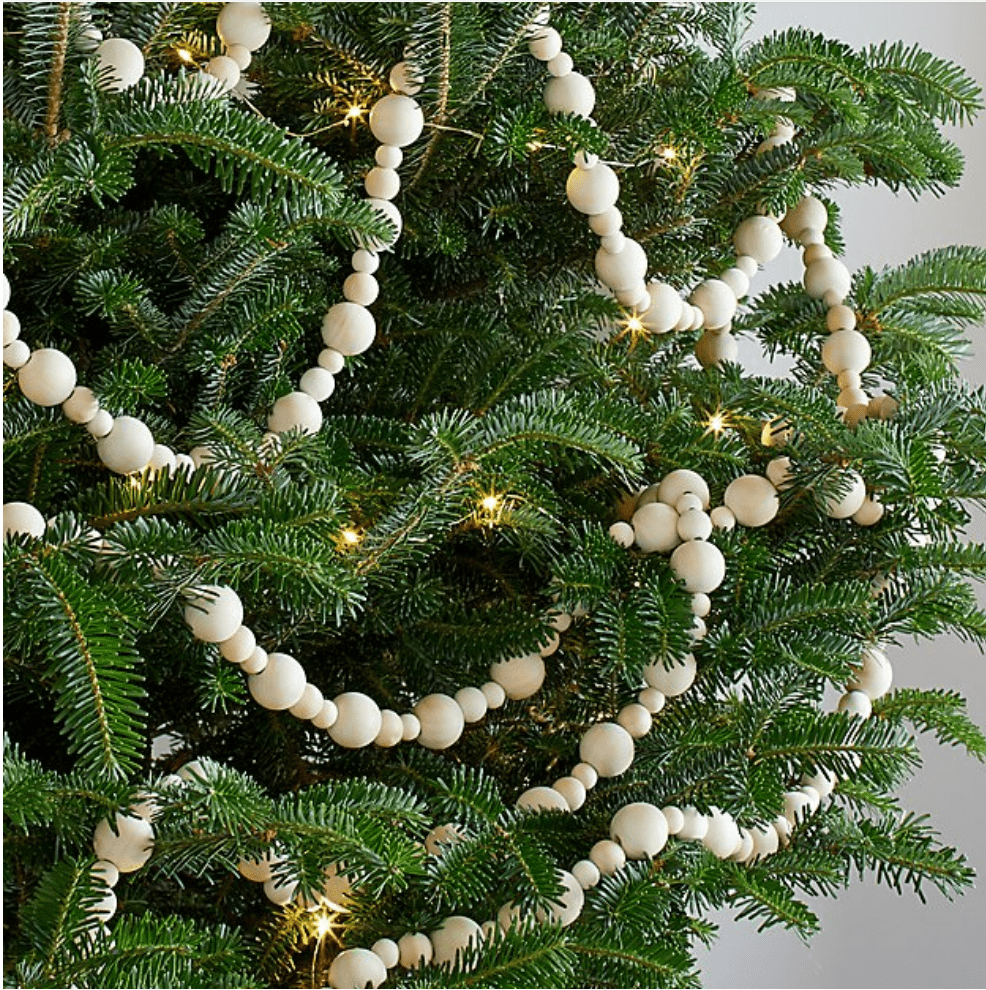 Photo: Crate & Barrel US
My girls actually stole the wood bead garlands before I could put them on the tree this year! But they would have looked lovely lol! You could also put them on the mantle, around mirrors or windows, or even just piled in a dough bowl on the kitchen counter or on an ottoman!
---
#3 Brass Bell Garland
This DIY garland might be my favourite. Brass bells are one of my go tos at Christmas time and this "DIY" only takes 5 minutes!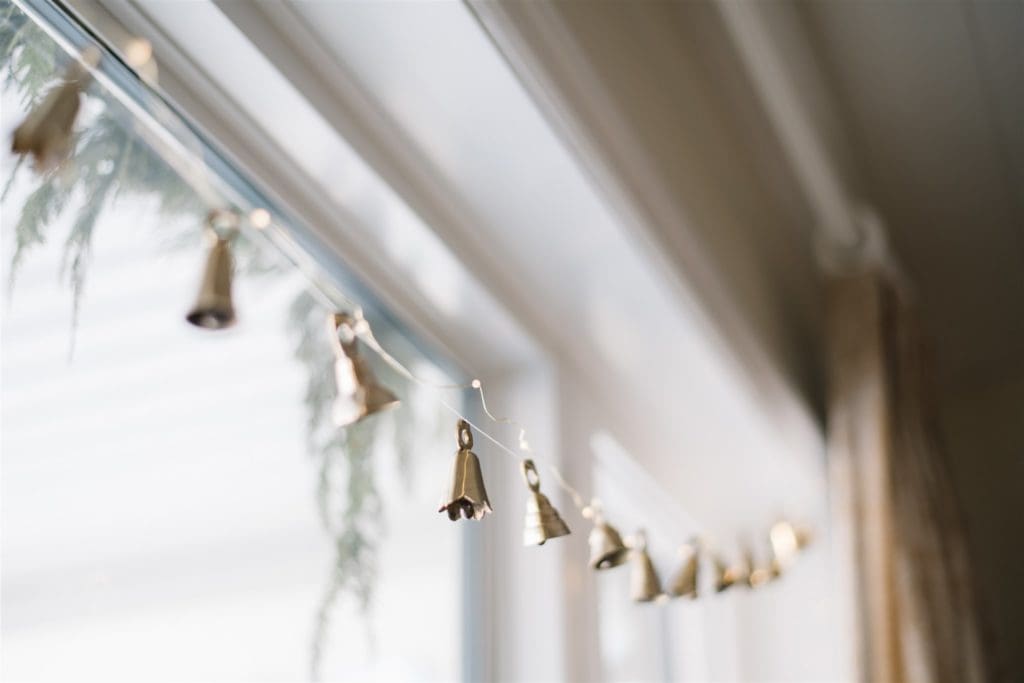 I strung this garland of mini brass bells across the window, behind the Christmas tree, along with a string of twinkle lights! You could also hang them on the mantle, along a picture frame, or above the kitchen sink!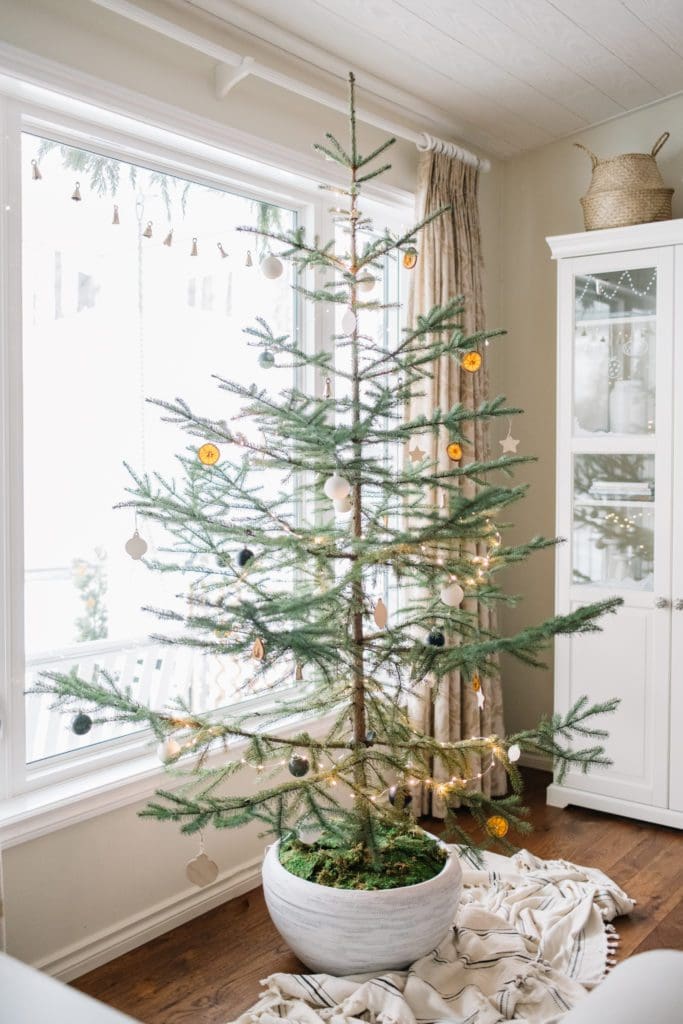 This might be the easiest DIY ever. Check out the tutorial at 5 Minute DIY Brass Bell Garland.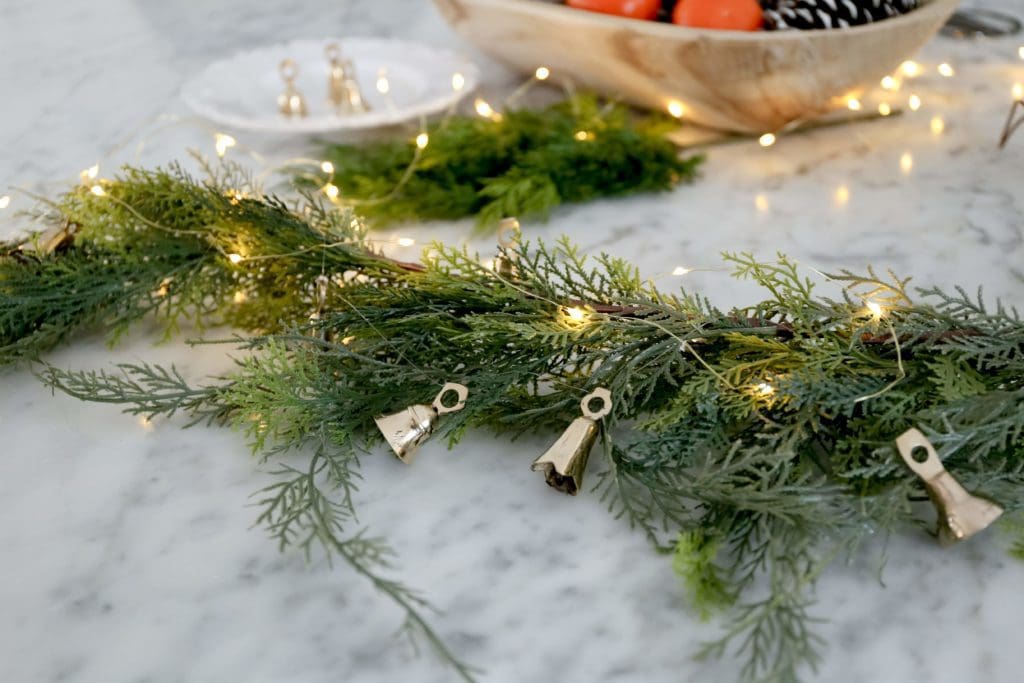 Leftover bells can be used as ornaments on the tree, gift charms, or in Christmas table settings!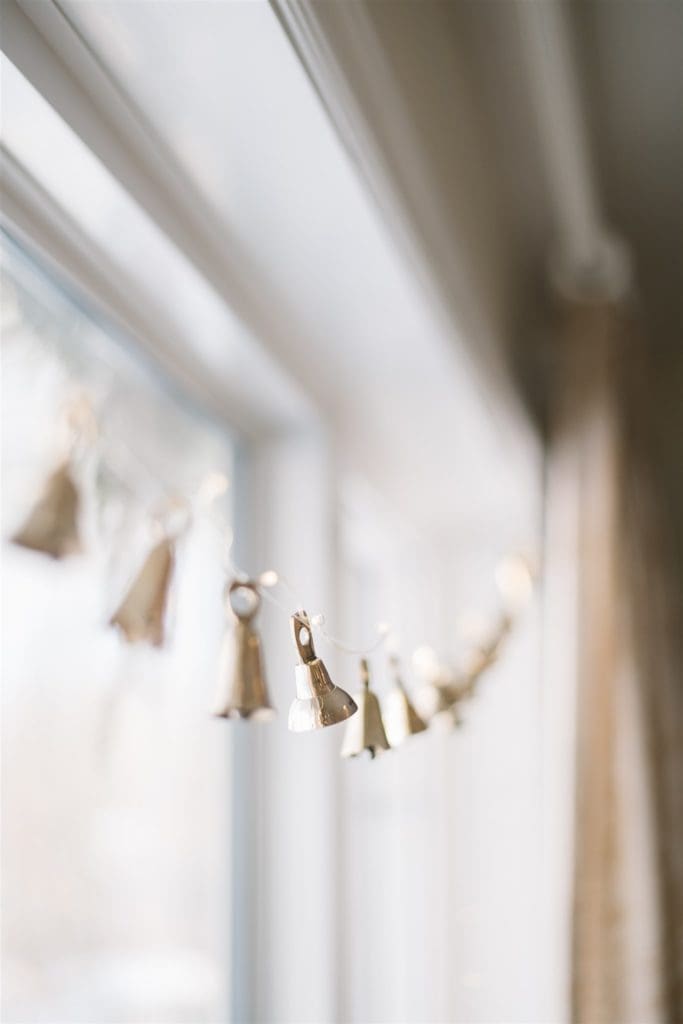 ---
I hope you've enjoyed these ideas for 3 simple DIY Christmas garlands!
MORE IDEAS: