Spring brings such a burst of energy with it! As the days get longer and the air freshens, I'm always inspired to throw open the doors and windows and prepare the house for the warmer months ahead. Here are 5 inexpensive and simple spring home decor tips to refresh your spaces…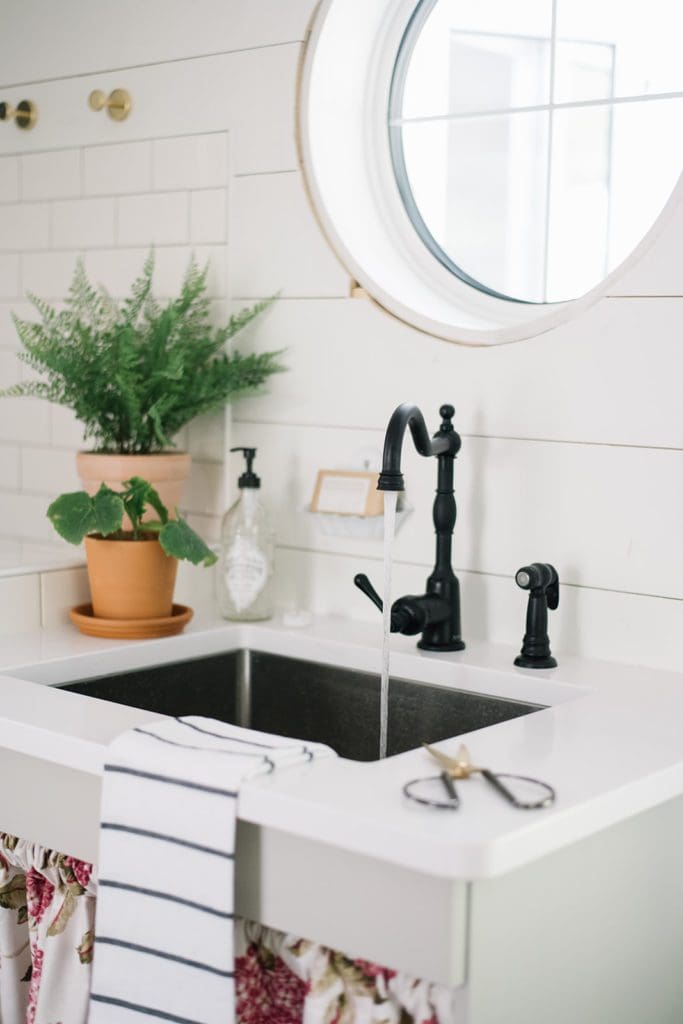 Estimated reading time: 7 minutes
Note: This post may contain affiliate links that won't change your price but may share some commission.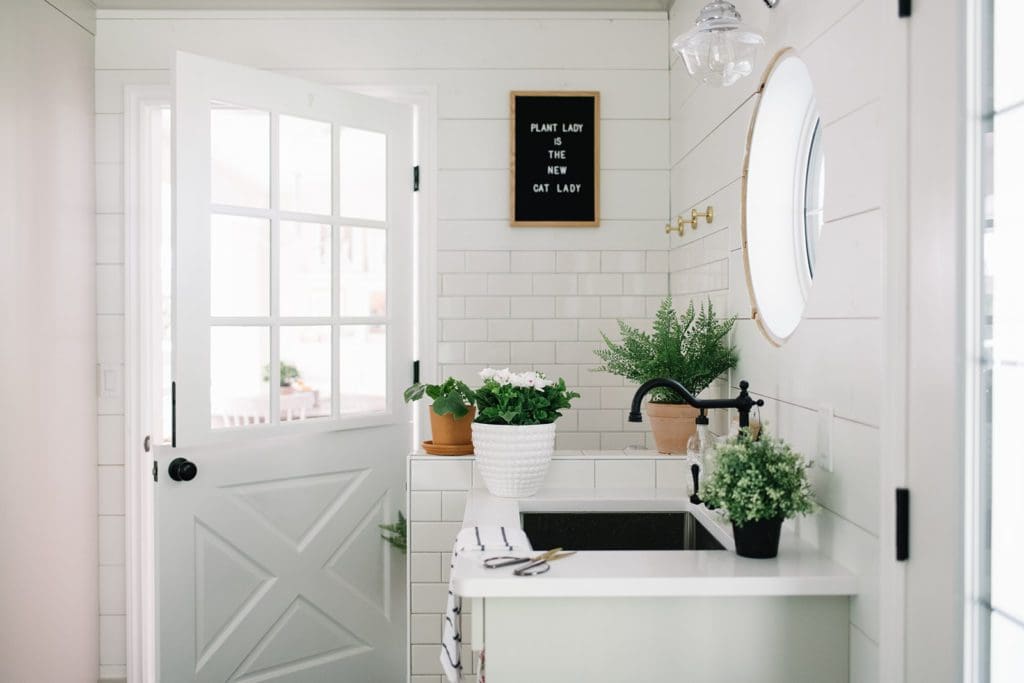 Simple spring home decor idea #1: Clean & Declutter
The first thing I do in the spring is a big clean and purge! Out with the old and in with the new! I let the fresh air in and get rid of clutter, winter gear and lots of dust bunnies!
Usually, I've gone through and organized the house in January, but you can't really deep clean when it's freezing outside! So I like to do a thorough cleaning and tackle any decluttering that's leftover from the New Year!
It might sound overwhelming, but it doesn't have to be! Check out CLUTTER FREE LIFE for easy to follow steps!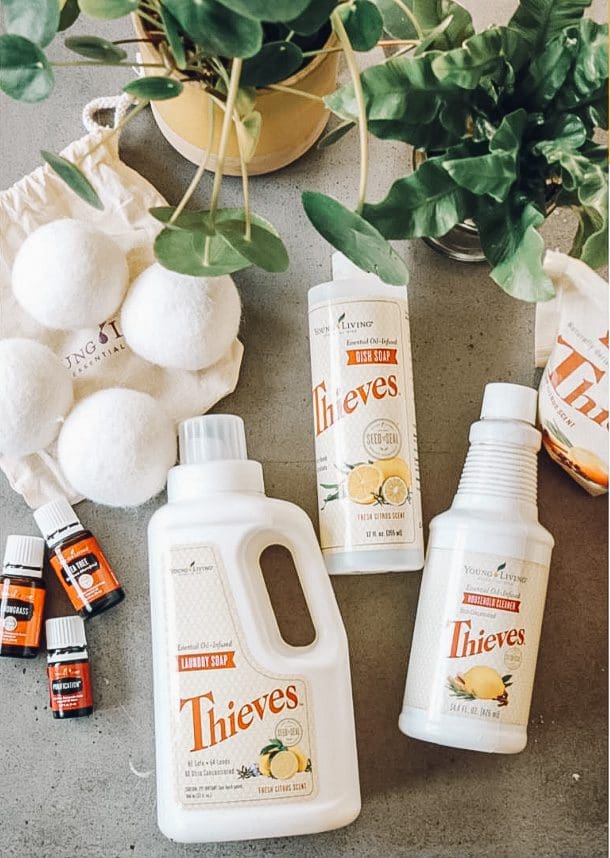 Green Tip: I've switched to non-toxic essential oil cleaning products in our house for kitchen & household cleaning, laundry, plant care, personal care etc.. So no nasty chemicals during our spring cleaning! To read more about how to "ditch and switch" the chemical products in your home for safe, clean options check out The Best Way To Start Using Essential Oils.
Simple spring home decor idea #2: Add Greenery
Bringing the outside in is my favourite inexpensive decor trick for all seasons. In the spring, I like to add greens and natural elements to the house in a variety of ways…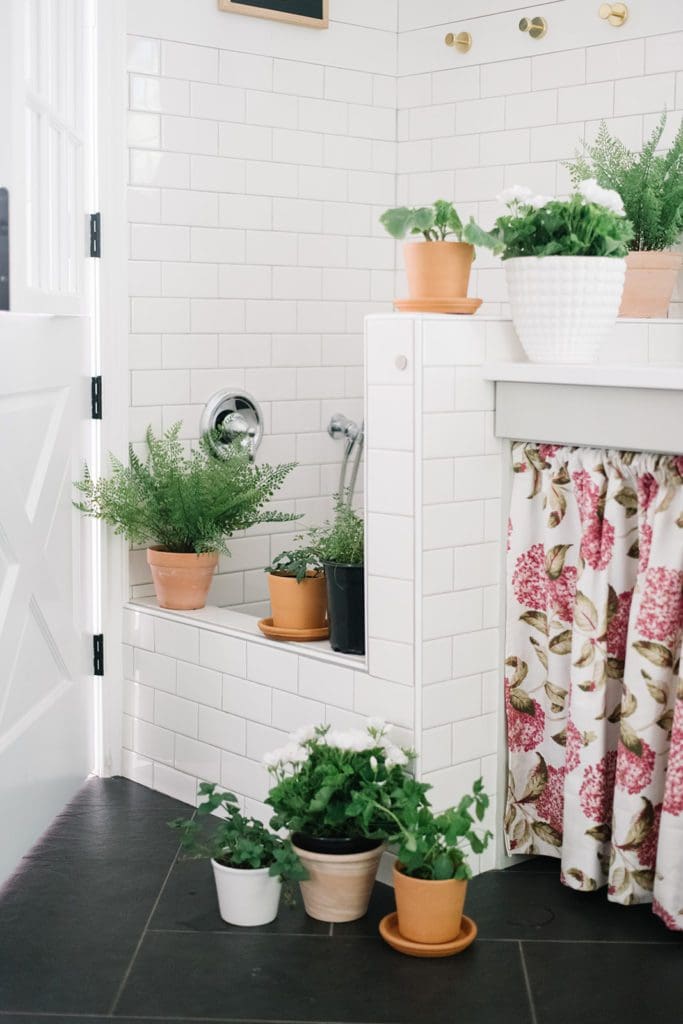 Add New Plants
Whether you are a newbie indoor gardener or a seasoned plant Mama or Papa, spring is a great time to give your houseplants some TLC and welcome a few new additions to your home.
Houseplants are good for your health. They release oxygen and absorb carbon dioxide, which can purify the air and eliminate harmful toxins. Plants can also reduce stress levels and boost your mood!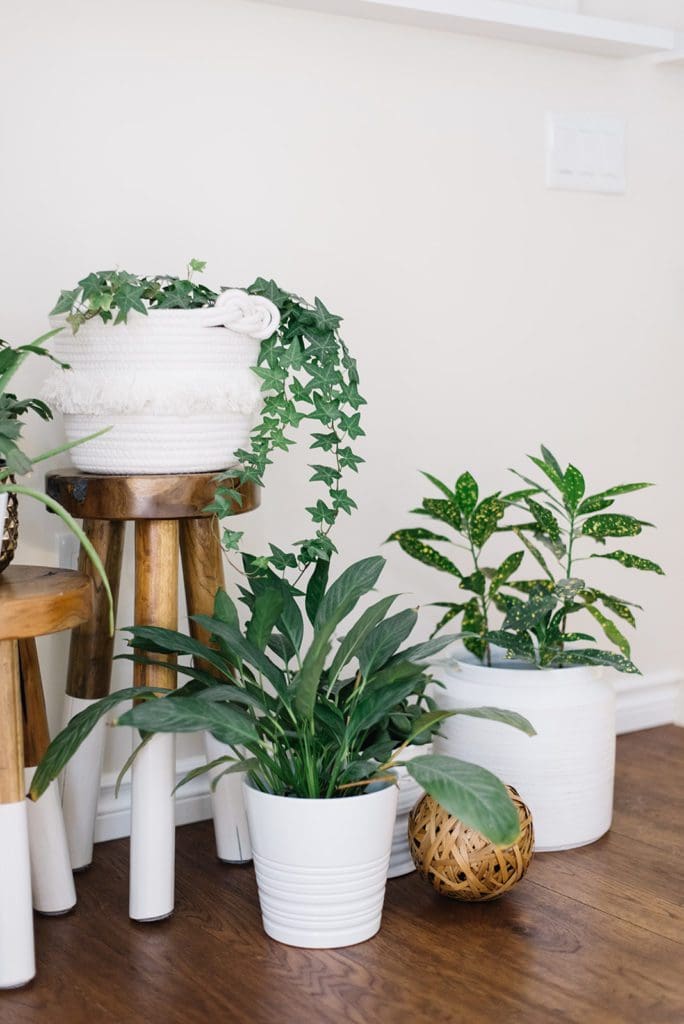 Treat Yourself To Fresh Flowers
I love having fresh flowers in the house, but especially in the spring. We have long winters here and fresh blooms make it feel like spring is arriving just a little earlier!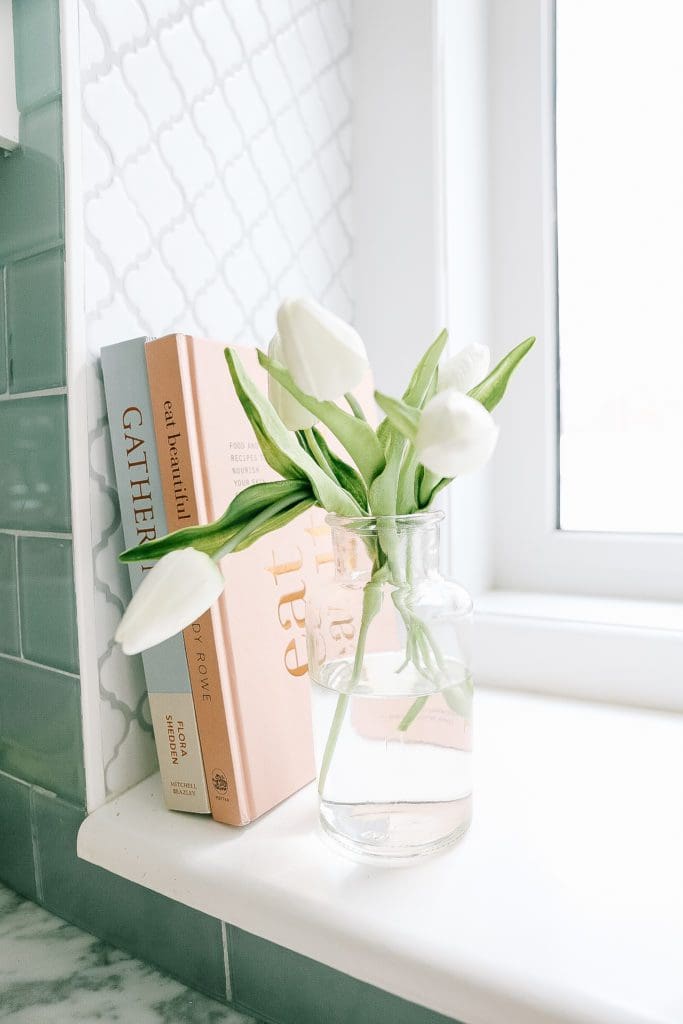 My favourites are tulips, daffodils, and lilies! In summer I crave peonies, hydrangea and lilac.
Go Faux
As much as I love all my real live plants and blooms, sometimes it's easier and less expensive to go faux! I like to have a mix of faux and real plants and greens. If you go faux, you can get plants that don't grow locally (for example I love cherry blossoms, but they don't grow here.) It can be cost-effective to have faux plants/stems if you reuse them each season or keep them for years. And best of all, no maintenance required a.k.a you can't kill them lol!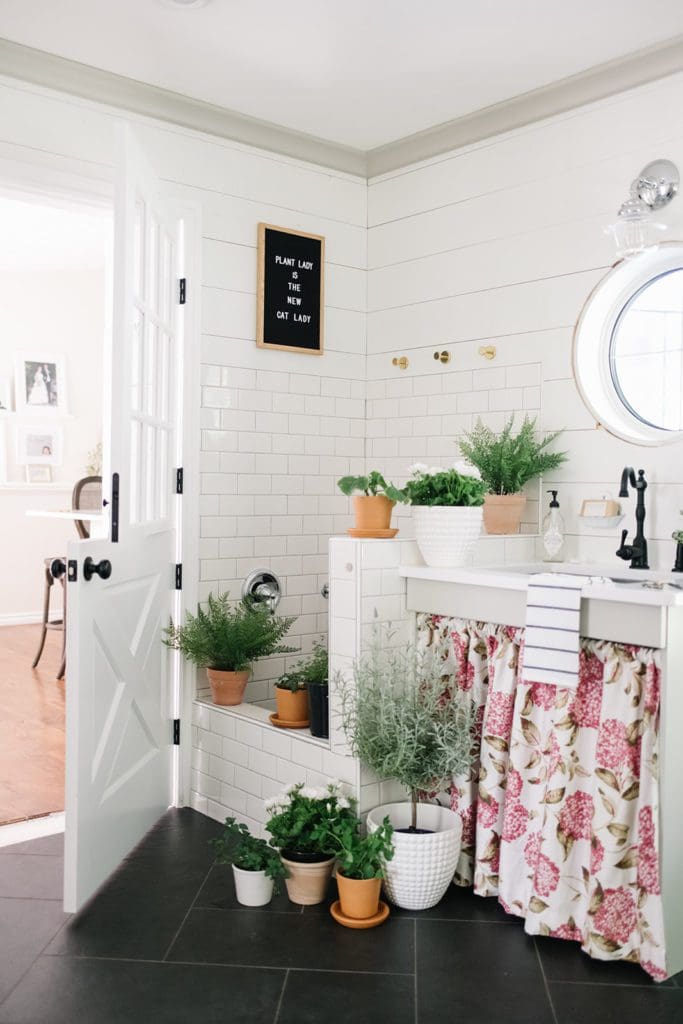 Can you tell which of the plants in the photo above are real and which are faux?!
Get Creative
Think outside the box! I added fresh green wedding garland to our mudroom window, because why should beautiful garlands only be used at Christmas time?!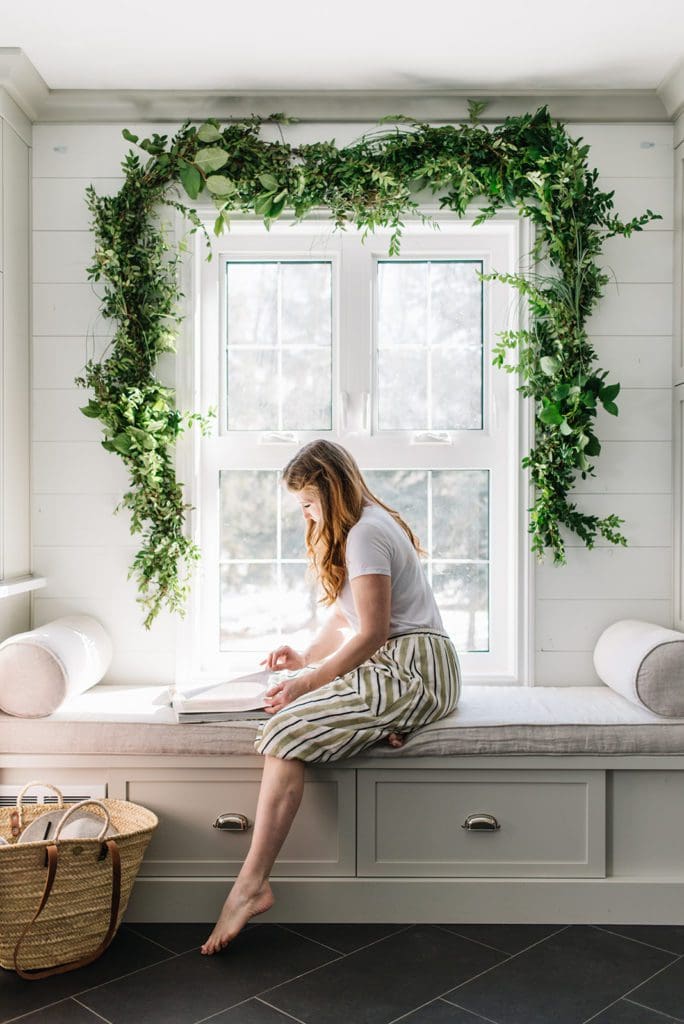 Simple spring home decor idea #3: Switch Up Accessories
These quick and easy spring home decor ideas use what you already have in your home, and can make a big difference in your spaces without breaking the bank!
Lighten Up
Switch out all the chunky knit and faux fur blankets & pillows for lighter fabrics and prints. It immediately makes the room feel fresh!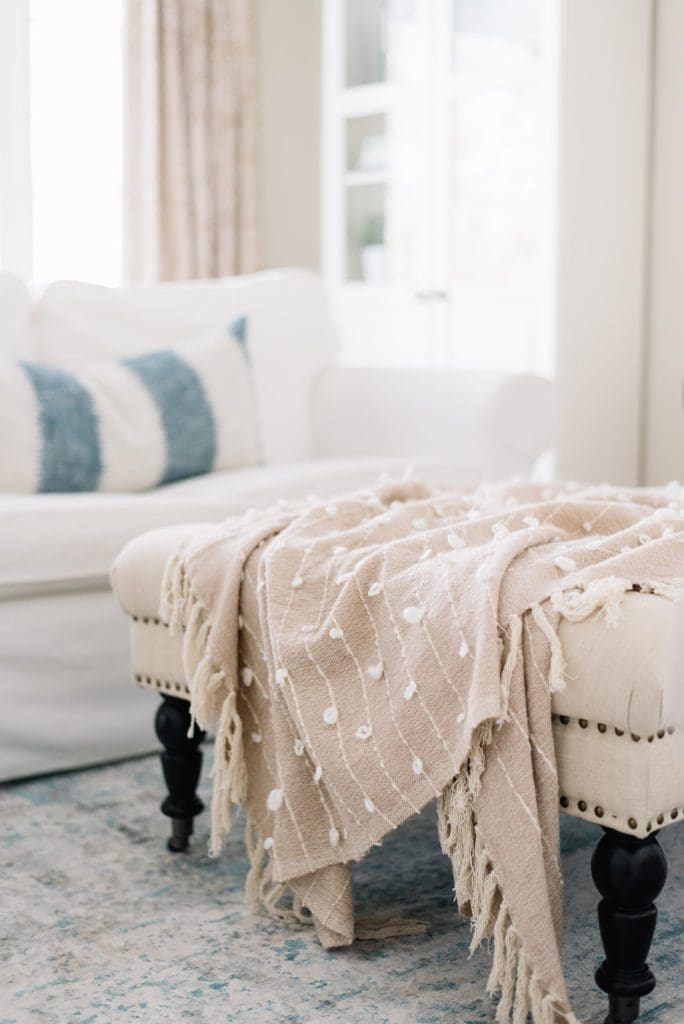 Add Colour
I'm a sucker for pinks and pastels at this time of year. Mix soft colours in with your neutrals to freshen up your palette.
Hot tip: By rotating a few of my favourite pillow shams etc.. in and out through the seasons I don't feel like I need to buy new things all the time!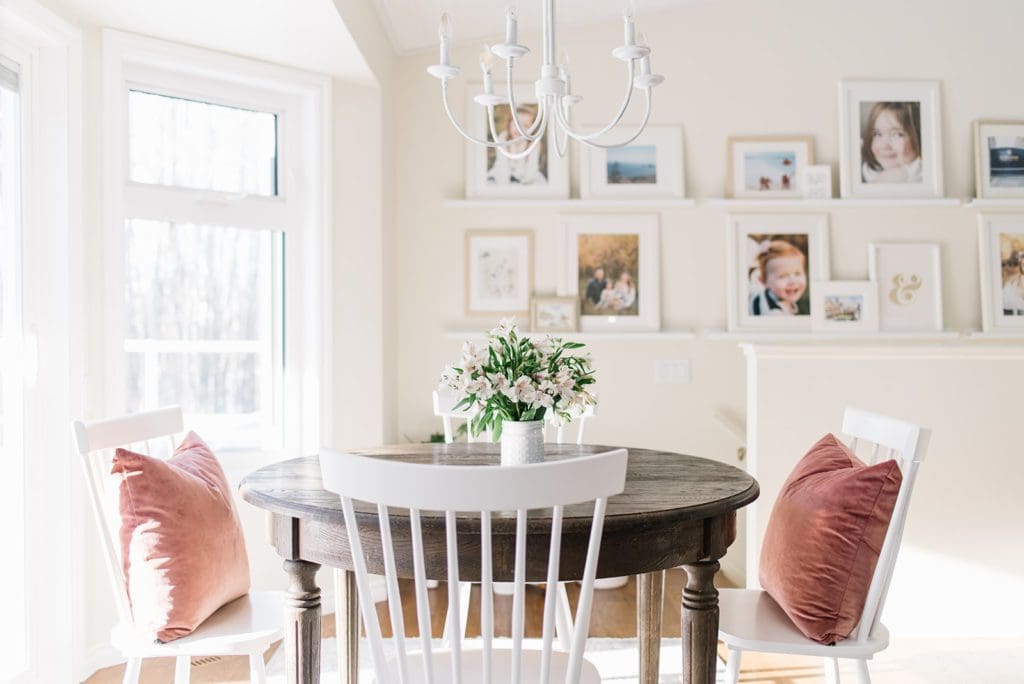 Create New Shelfies
I do the same things with my bookshelves or any open shelving in the house. I rotate a few seasonally appropriate pieces in and put away the darker, heavier items I prefer in the winter!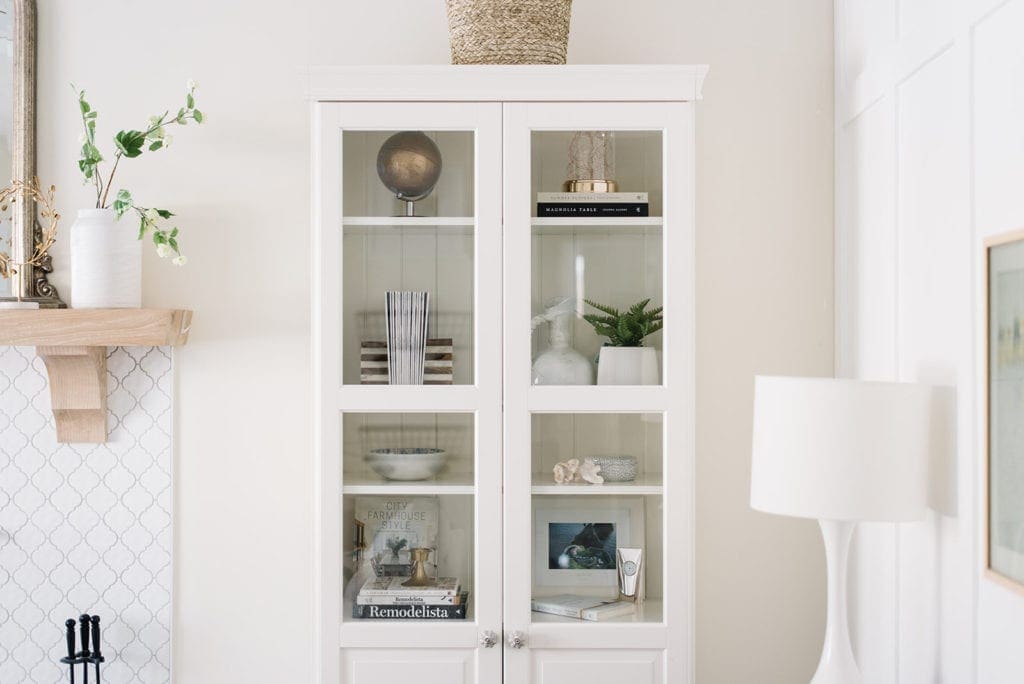 Styling shelving doesn't have to be hard… Check out How To Style a Bookcase in 3 Easy Steps.
Simple spring home decor idea #4: Refresh Art Pieces
I like to switch up my art seasonally. It's easy to do, inexpensive and it gives a whole new feel to each space!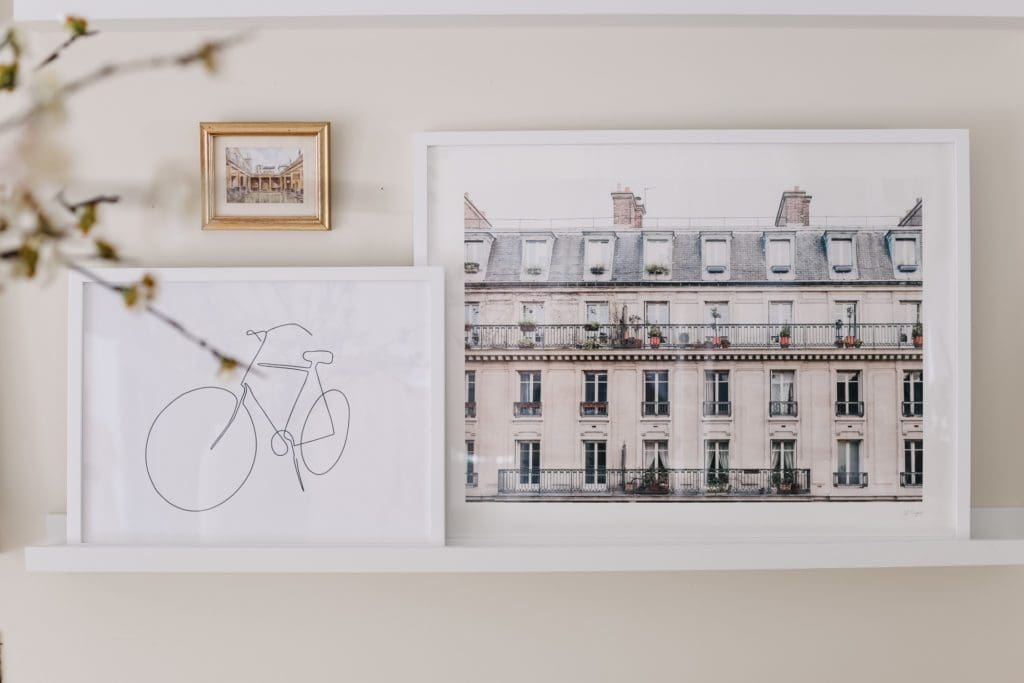 I found these frames and some of the cute prints from Opposite Wall and mixed in family photos and a few art pieces collected from the UK on visits!
Simple spring home decor idea # 5: Add a Fresh Scent
I love finally being able to circulate fresh air through the house in the Spring. And I switch up my essential oil diffuser blends at this time of year to incorporate more citrus and floral scents after the woodsy and spicy scents I prefer at Christmas and over the winter. Check out some of my favourite essential oil blends for spring.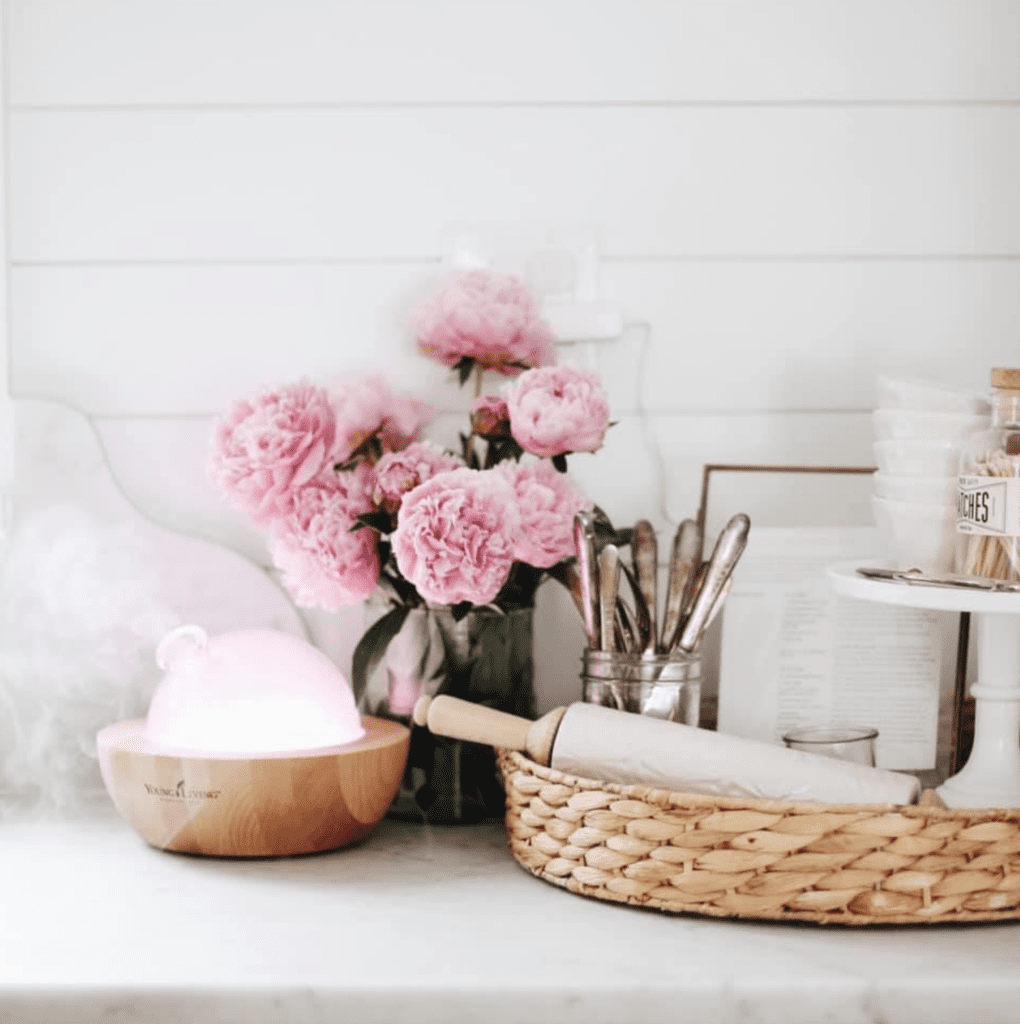 Read more about Essential Oils & Natural Living and how essential oils have helped our family with sleep, hormones, nosebleeds, cough & cold, wellness, clean living, pets and so much more!
---
More simple spring home decor ideas