So I don't know about your kids, but mine weren't always the most enthusiastic when it came to doing their chores. The lure of an allowance didn't seem to be enough for them to want to help out around the house. But all hope is not lost! We have two little girls who now do their chores daily and even sometimes cheerfully!! I had to shift the way I was approaching the situation and think and act differently to achieve a different result. Here are simple strategies to get your kids to do chores!!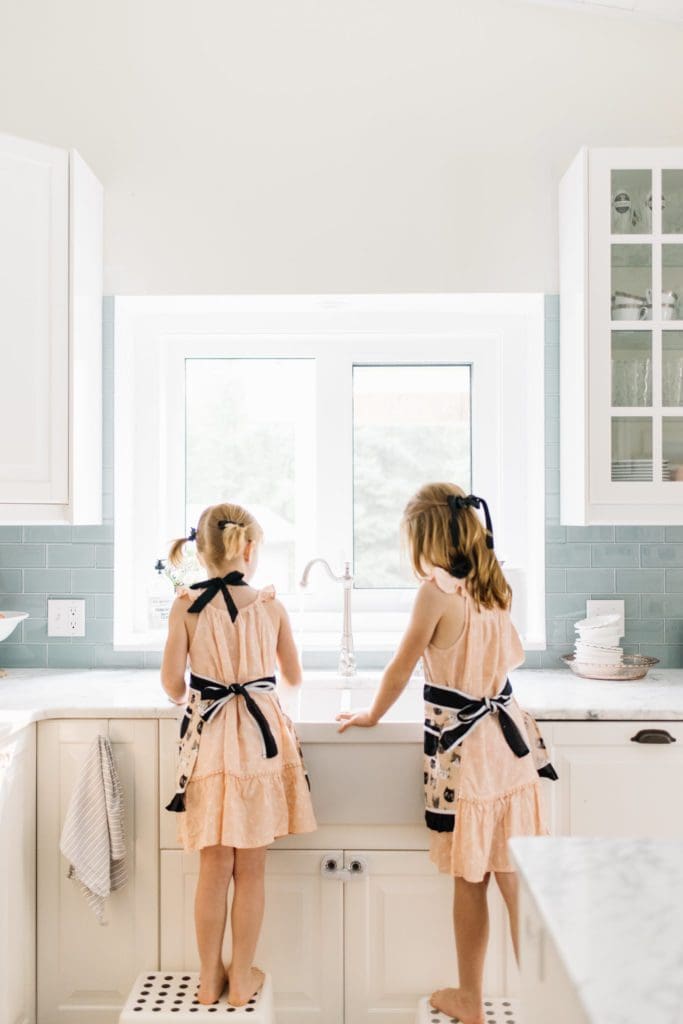 Estimated reading time: 4 minutes
Note: This post may contain affiliate links that won't change your price but may share some commission.
#1 Offer Choice
Let them choose their own chores! I sat down and thought about how I feel when I am forced to do something! When I was younger I quit jobs ( or was let go) because I simply didn't want to do what I was told. Why would my kids feel any differently?! Nobody likes ultimatums.
Instead of assigning chores each week, we now make a list to pick from. Each of our girls chooses what they would like to be responsible for that week. If they think of something that's not on the list we just add it! They love being in control of their actions!
#2 Negotiate
Negotiation is an incredibly valuable skill to teach your children! We have tried to teach our girls that a much more effective strategy to get what they want is to negotiate rather than throw a temper tantrum. And our girls are both redheads. The temper tantrums are epic!!
Does this mean that sometimes it takes us a little longer to resolve some situations…yes! But it's worth it when both parties leave the discussion feeling valued instead of having a child or parent that feels like they are always losing one long power struggle.
We give the girls a say in how much each chore should be worth as well as which chores they will do.
#3 Get Creative
Once they've decided on the chores that they would like to do, let them make their own chore charts! Instead of printing out a pre-made chart or writing on a whiteboard, we give them some craft paper and glitter and let them create their own charts each week. They loove this part and it makes them excited to add stickers to their creations as the week progresses and they complete tasks.
#4 Give Bonuses
Use positive reinforcement wherever possible! I like to ask them to do something out of the blue and if they do it without whining I give them a couple of extra dollars or some other small prize.
#5 Be Consistent
It takes time to form habits. Once you finally have your kids in the habit of doing their chores stay consistent!
When we first started with chore routines we would be super vigilant one week about chores and then forget about it the next week or the week after when we got a little busy. The kids learned not to take their chores seriously, because we weren't acting like they were a priority!
Keep your expectations consistent and pay your little helpers on time!!
#6 Help
Our kids crave our time and attention. I find that if I spend 5 minutes helping them to do their chores they happily finish them without complaint.
It may seem counterintuitive to help since you are trying to lighten your workload. But think long game! As they get older they will be able to do a more thorough job. But when they are little, they probably won't sweep the floor to your satisfaction anyway. Show them how it's done, take the time to teach them and help them. They will love having your attention and will come to associate that positive attention with a job well done. Replace the negative attention they would have received from refusing to do the chores with positive attention instead!
---
Implementing these strategies in our weekly chore routine has made a world of difference in how our kids act! It's not complicated, or hard to do, but it requires a shift in thinking and approach!
Next up teaching them what to do with all that money they are making!!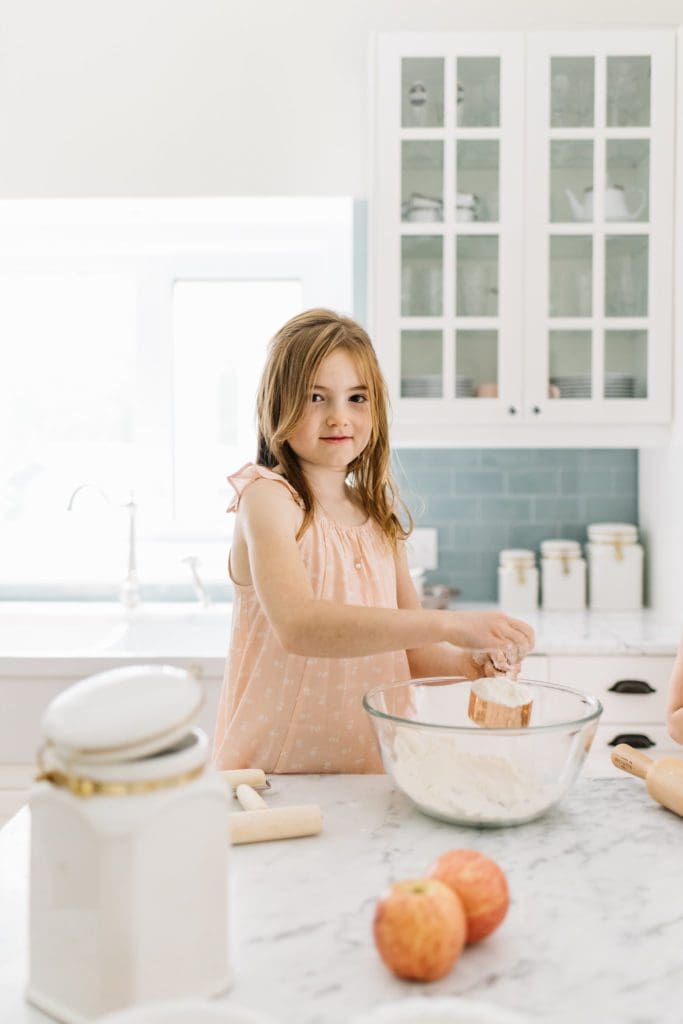 ---
I hope these insights into how to get your kids to do chores has been helpful!
MORE GOOD READS: