It's that time of year…the leaves are turning colour, there's a crisp cool feel to the air, and sweaters and booties are making an appearance! Fall is a time to nest and prepare for visiting with family and friends over the coming holiday season. I love adding warm, organic touches around the house to create a cozy feel. And ambiance doesn't have to cost a lot! Here are some thrifty fall decorating ideas for your fall home decor this year!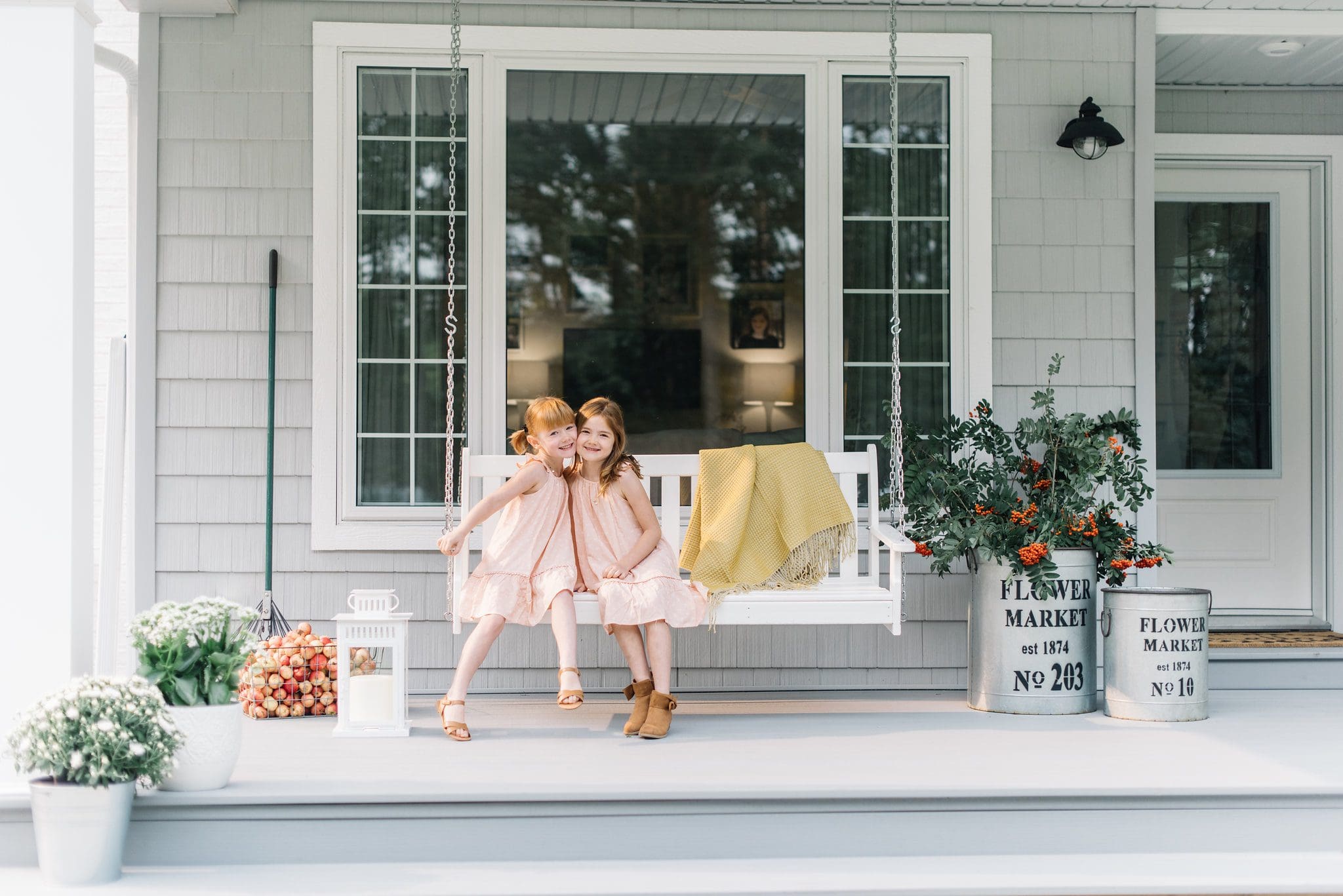 Estimated reading time: 7 minutes
Note: This post may contain affiliate links that won't change your price but may share some commission.
Use Natural Elements
Most of my fall home décor ideas come from elements of nature around me. Living in the country affords endless inspiration and a feeling of connection to the changing seasons.
Foraged Branches
We cut berry branches from the trees on our acreage to put in pretty buckets on the front porch. The birds love to hop around in the foliage and I love leaving the window open to listen to them chirp!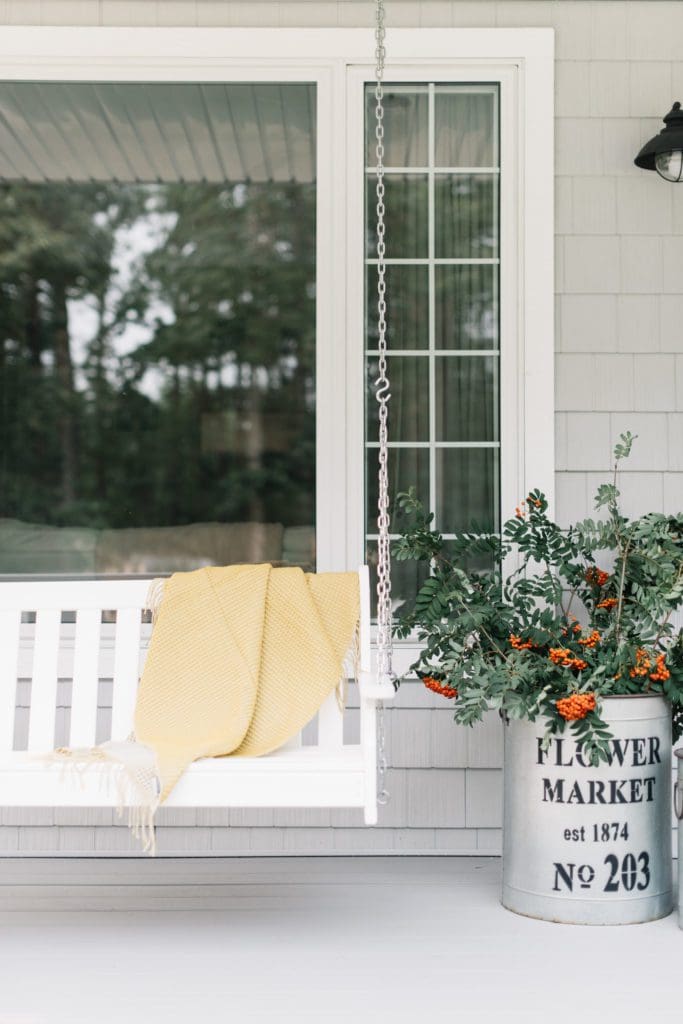 These gorgeous galvanized flower buckets from McGee & Co. are my favourite fall home décor item this year. The rust coloured berries are the perfect complement to their cool galvanized steel colour! These buckets will be used year-round with seasonal displays, making the one-time splurge worthwhile!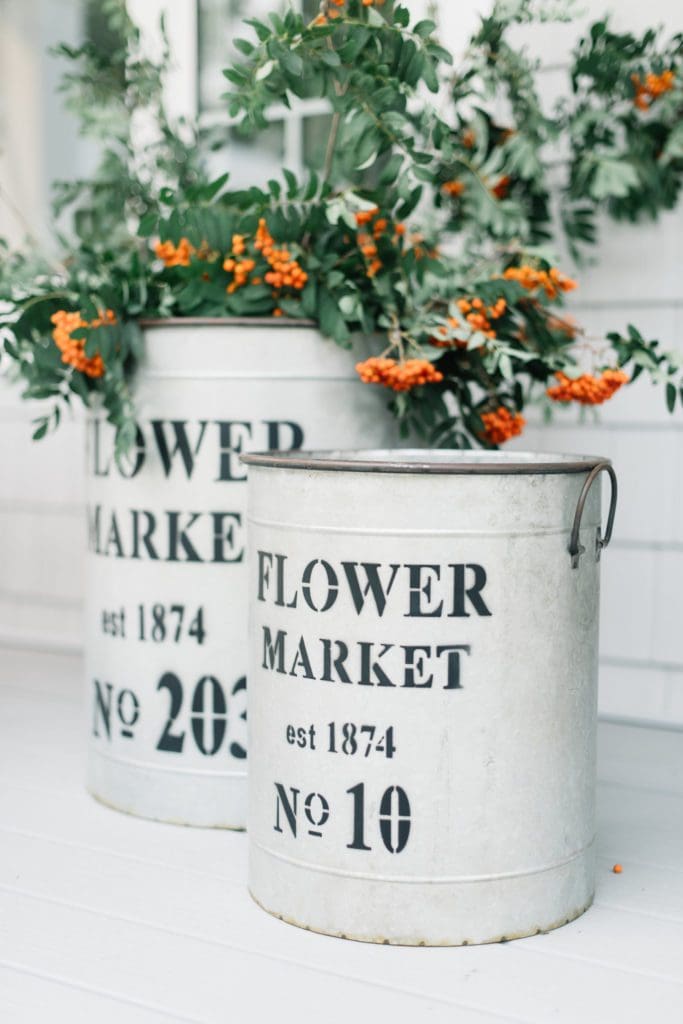 Seasonal Produce
One of the simplest ways to decorate for fall is to use seasonal produce like apples, pears, pumpkins etc… when we pick the apples from our trees, we leave some in a wire basket on the porch to add some fall colour!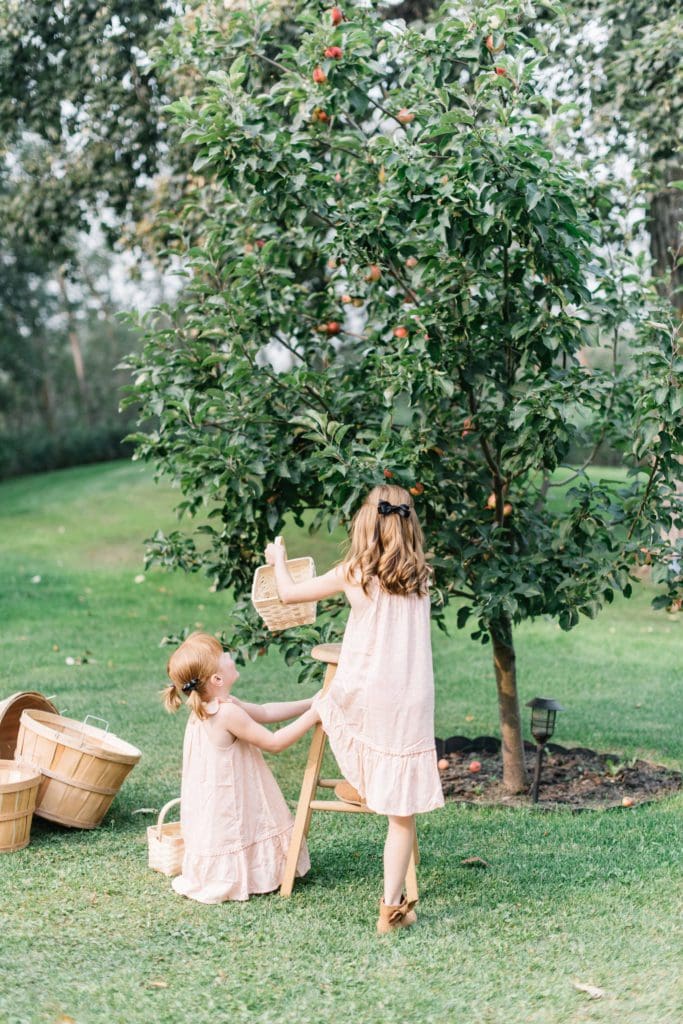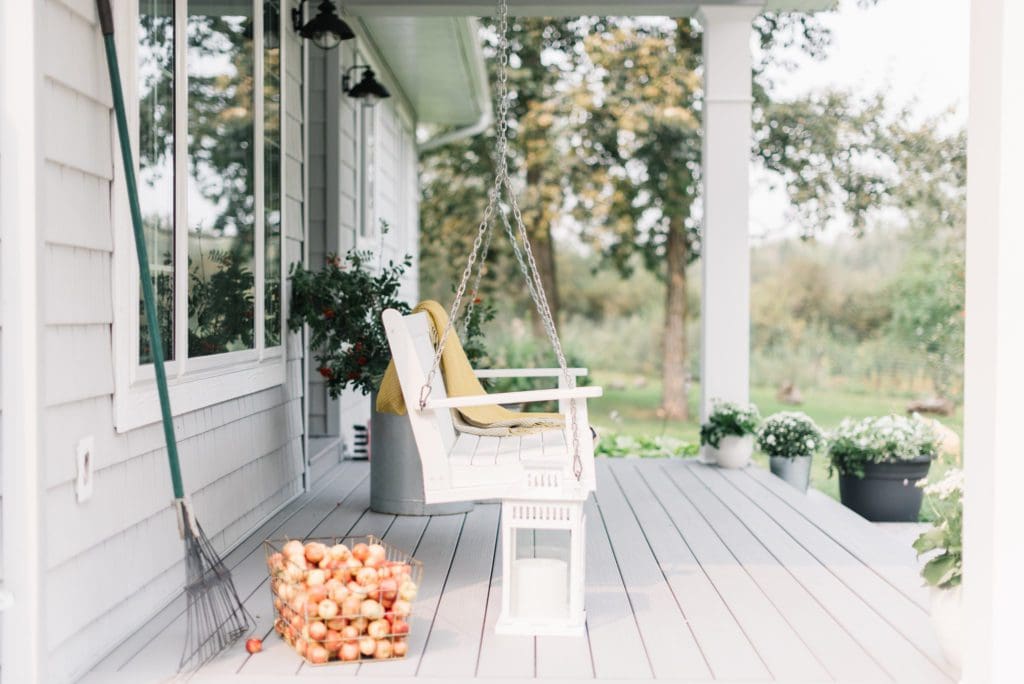 Yard Clippings
I also like to gather bits of greenery and smaller clipping to add around the house. For example, I added some simple leafy branches to the chandelier in the dining room!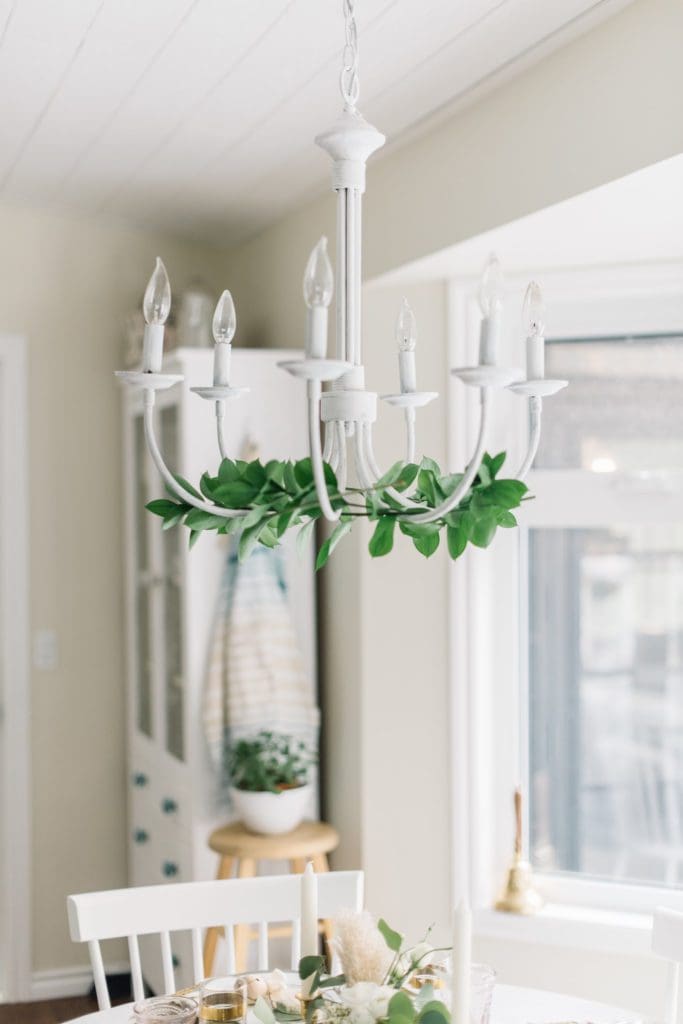 And a bunch of tied greens mixed with Eucalyptus looks pretty sitting in a French market bag in the mudroom.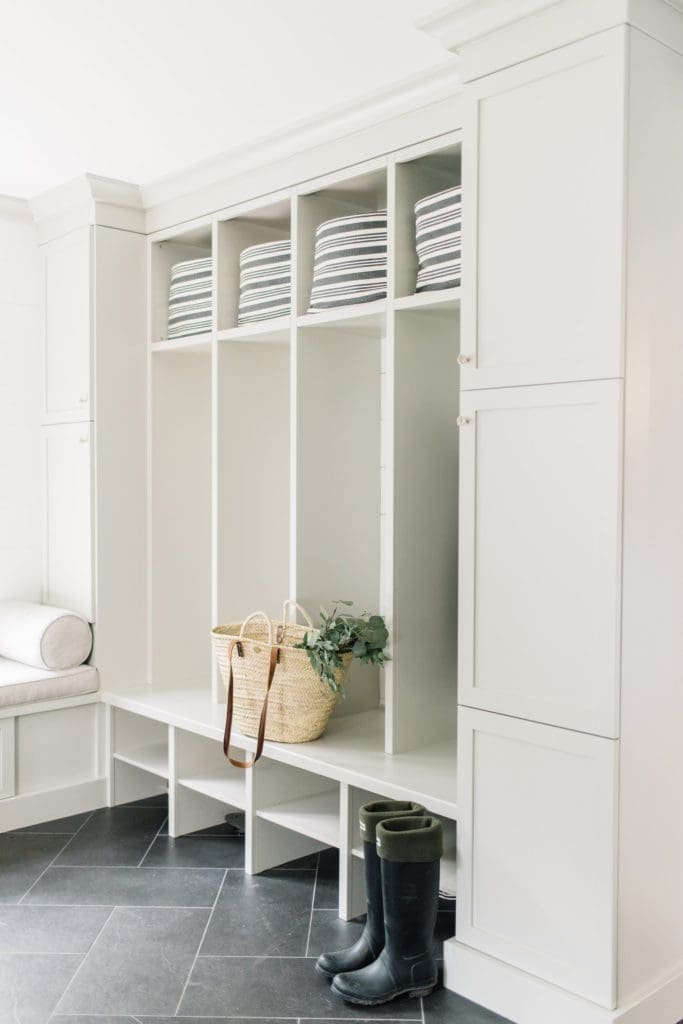 Add Fresh Florals
I like to mix fresh flowers with the cuttings and greenery I find in the yard. Flowers are always such a treat and there is such an array of beautiful blooms available in the early fall!
Floral Centrepiece
A stunning floral centerpiece from Fabloomosity in soft blush accented by bits of rusty colour looks stunning on the kitchen island. I love ordering a statement arrangement like this once in a while for special occasions. In this case, the launch of The Ginger Home and my very first blog post (this one)!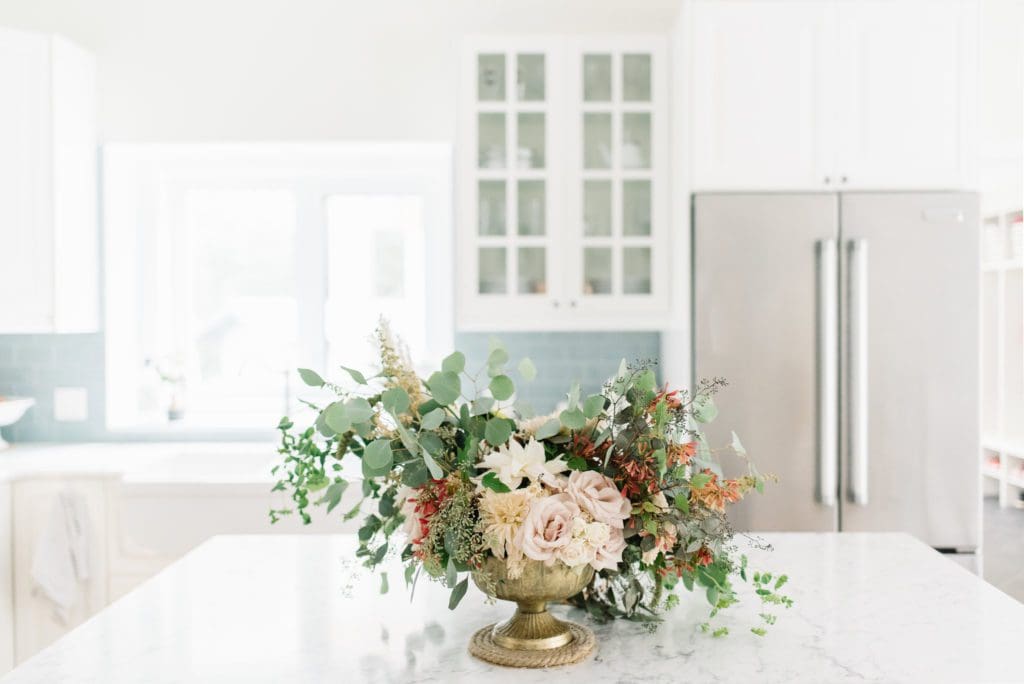 To keep this idea thrifty, try drying the flowers when they start to fade so that you can reuse them year after year.
Floral Hoops
A dainty gold floral hoop on the dutch door in the kitchen adds a subtle glimmer to the room. As a bonus, the flowers will dry well and should last the entire season. This little hoop was a quick and easy DIY. I just spray-painted the metal hoop and attached the flowers with wire. Then I hung it all on a pretty ribbon using a command hook on the back of the door!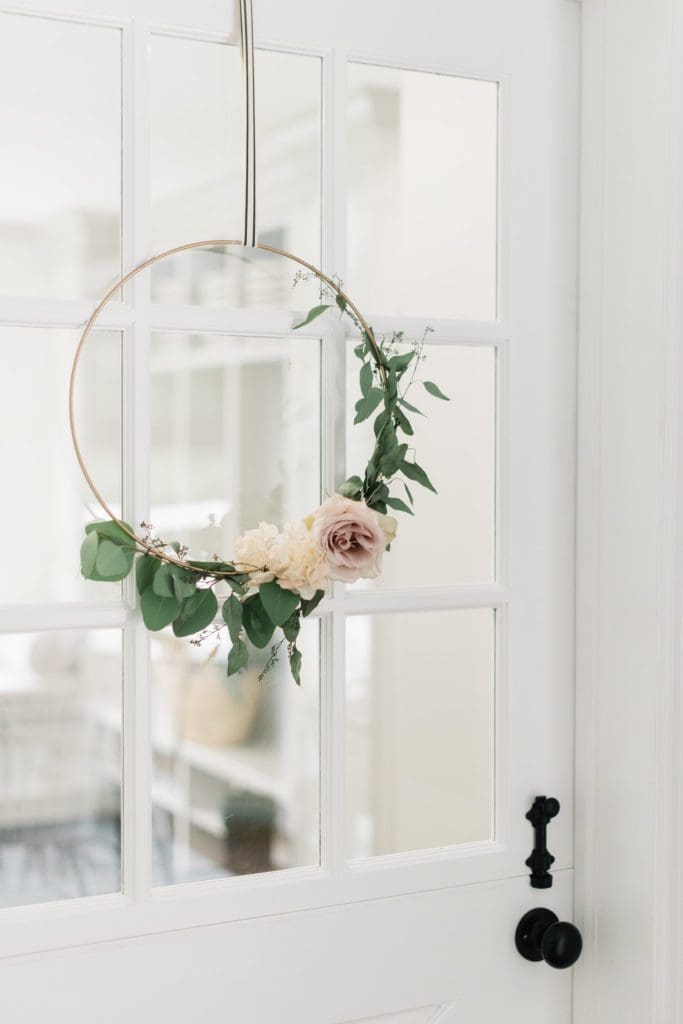 I added another larger floral hoop to the front guest entrance. It looks pretty as guests walk in, and it also makes the entryway smell so good!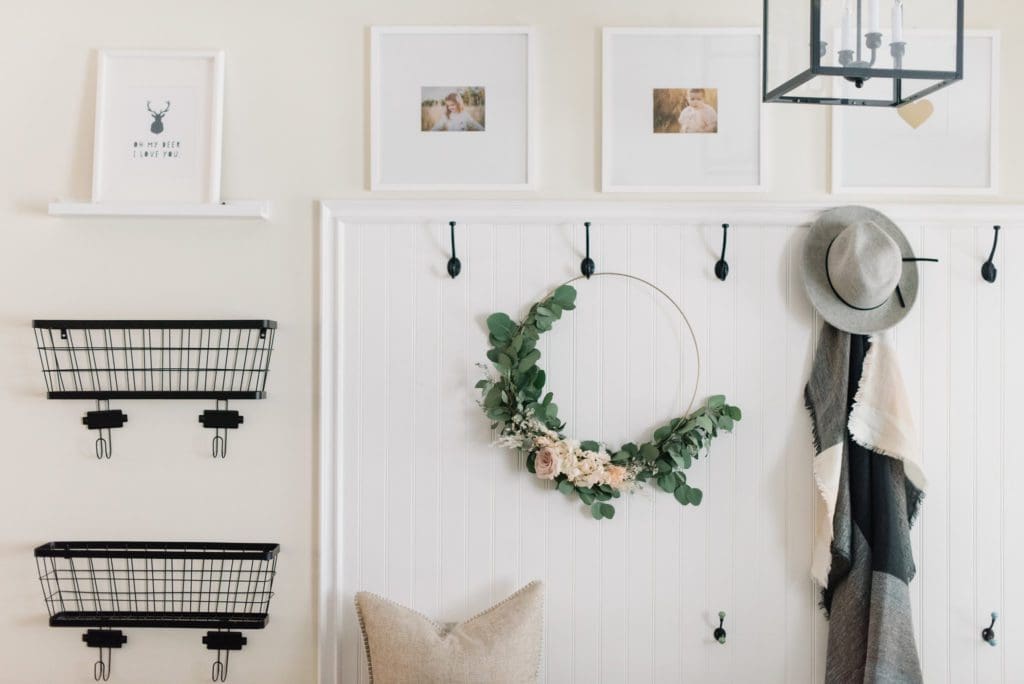 Mini Arrangements
Small bud vases on the kitchen window sill, mudroom counter, and living room ottoman … simple details like these are what make me feel most content. And the beauty of simple, small arrangements is that they don't cost much.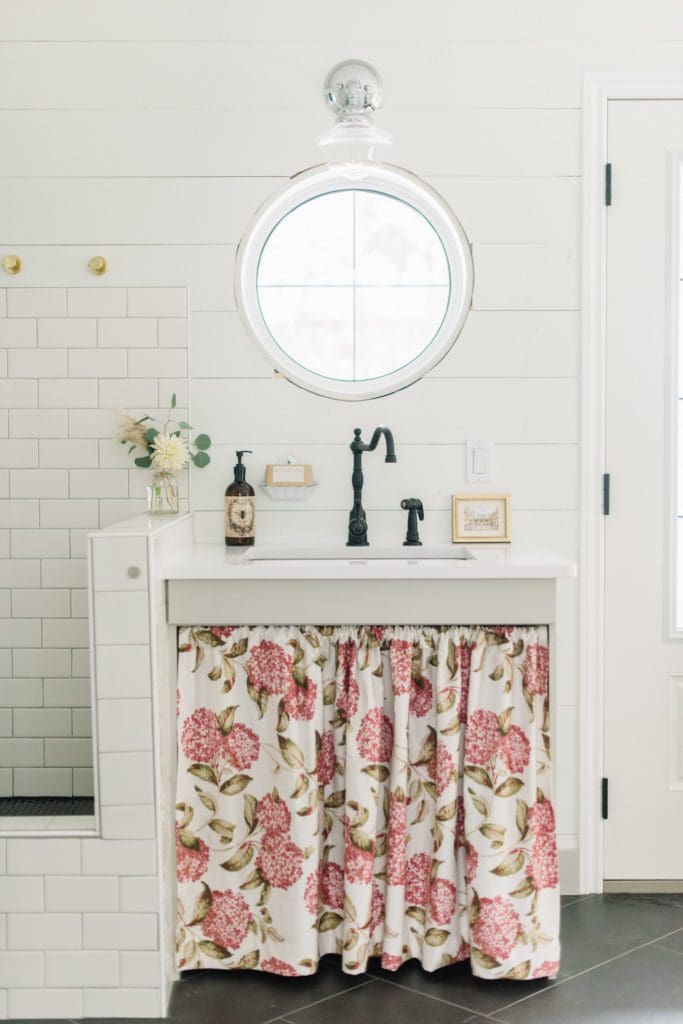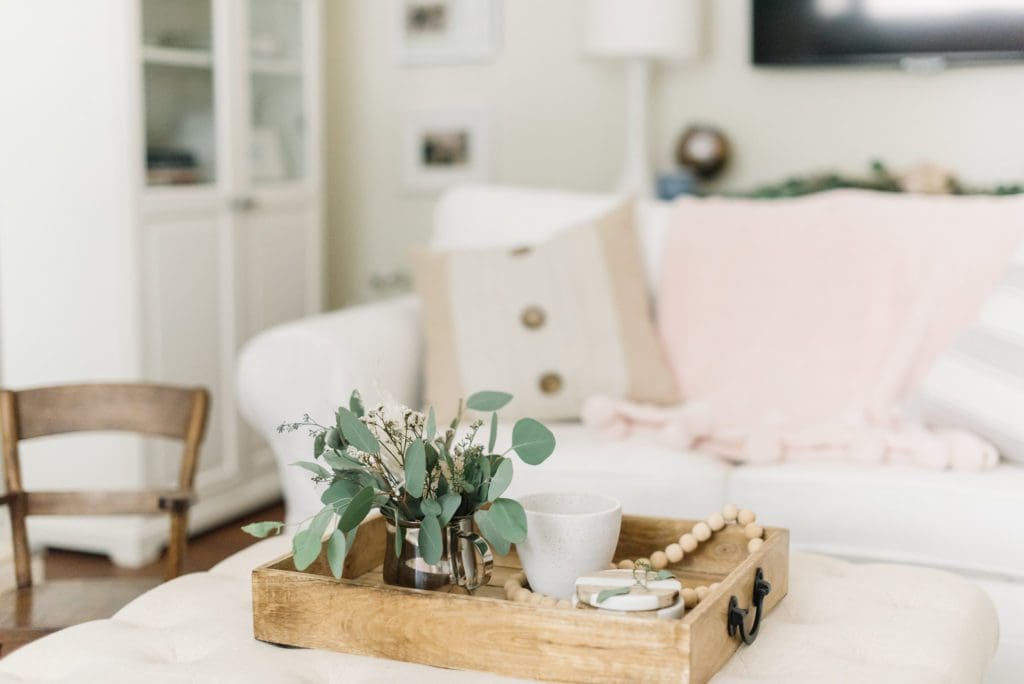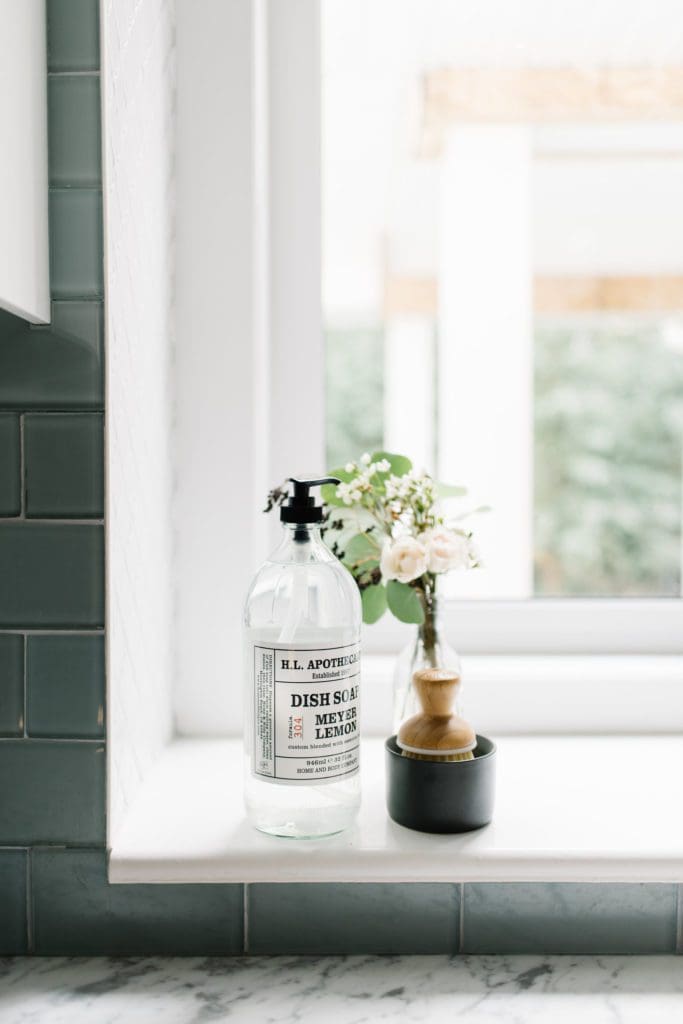 Add Cozy Layers
Blankets
I always layer a cozy blanket or two on the front porch swing for crisp autumn days. The covered porch allows me to leave them out, but you could always keep a few in a basket by the front door or bring them in at night if you have a less sheltered area!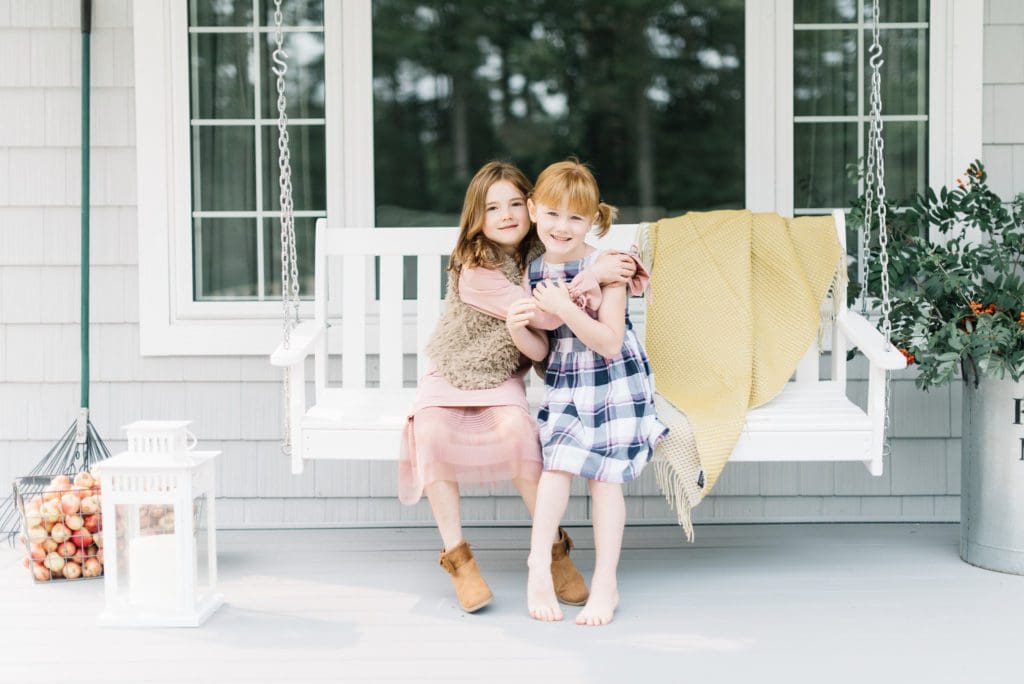 Candles
I love adding a few battery-operated flameless candles around the house in the fall. They can be programmed to turn on just as it begins to get dark and they add a warm, cozy ambiance without the fire hazard! I even added them on the front porch in tall metal lanterns!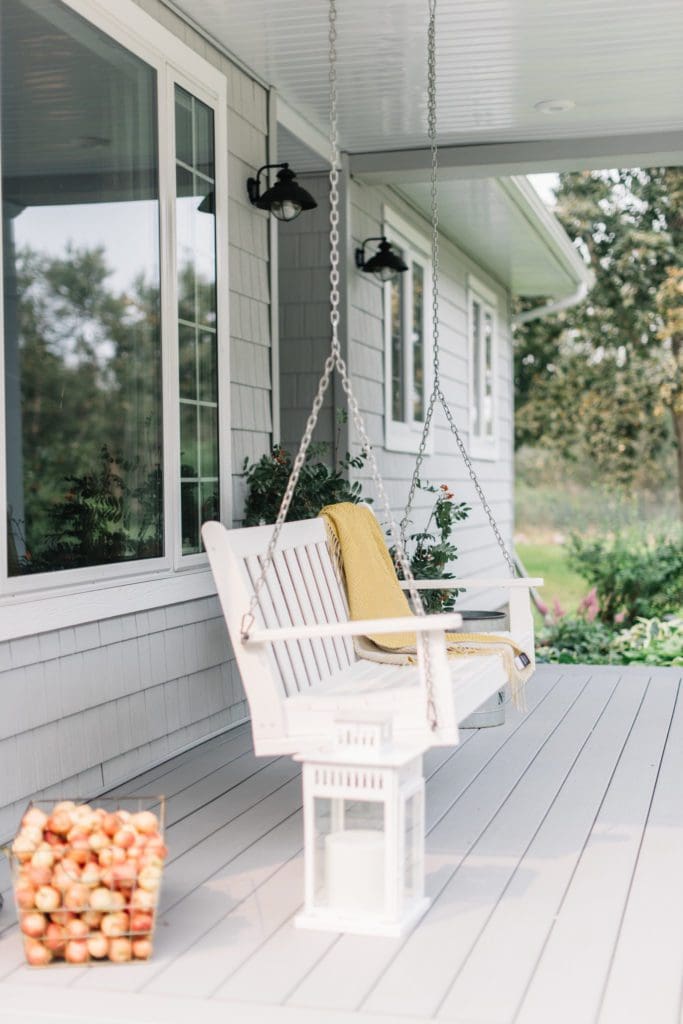 ---
I hope you've enjoyed these thrifty fall decorating ideas. Our house isn't the biggest, or the most expensive, or even fully constructed! But it's the care put into the details that make it feel like home to me. I truly believe that you can make any house a home no matter how large or small. I would love to hear about your fall traditions and how you make your house feel like home! Leave me a comment below!
Looking for some of the fall décor items I have in my home? SHOP FALL
---
For more fall inspiration check out: