Oh heeey, it's Ollie here! I'm a lemon beagle. I like long walks, chasing bugs and stealing food off the kitchen counter while my Mamma is putting my sisters to bed. I had fun trying on Halloween costumes so that you could check out some ideas for your best friends this year too! Here are my favourite Halloween costumes for small dogs like me!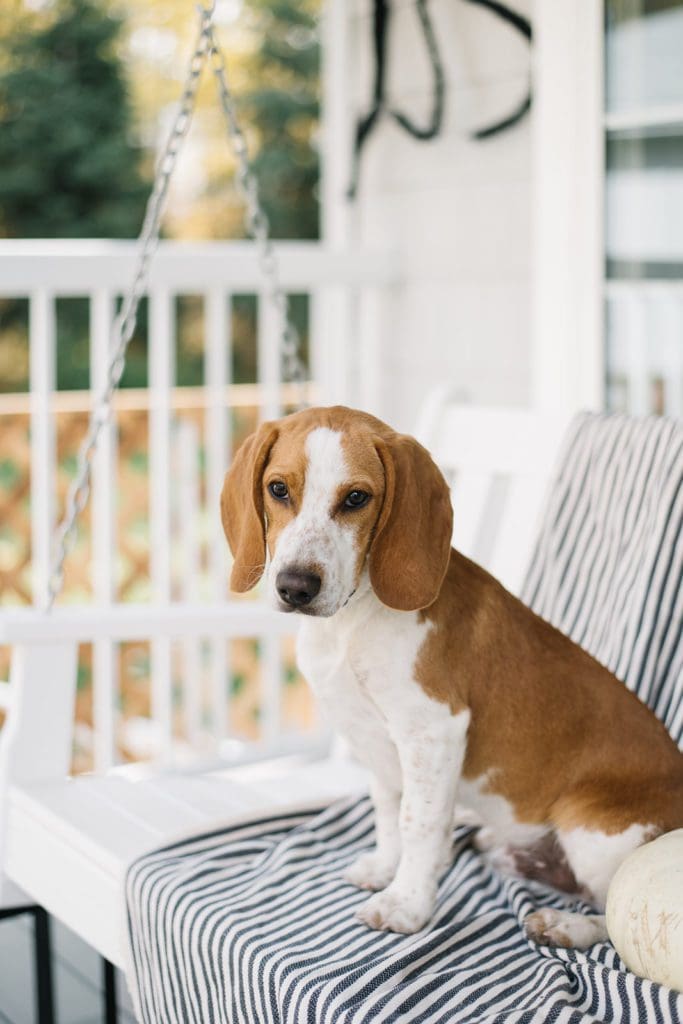 Estimated reading time: 6 minutes
Note: This post may contain affiliate links that won't change your price but may share some commission.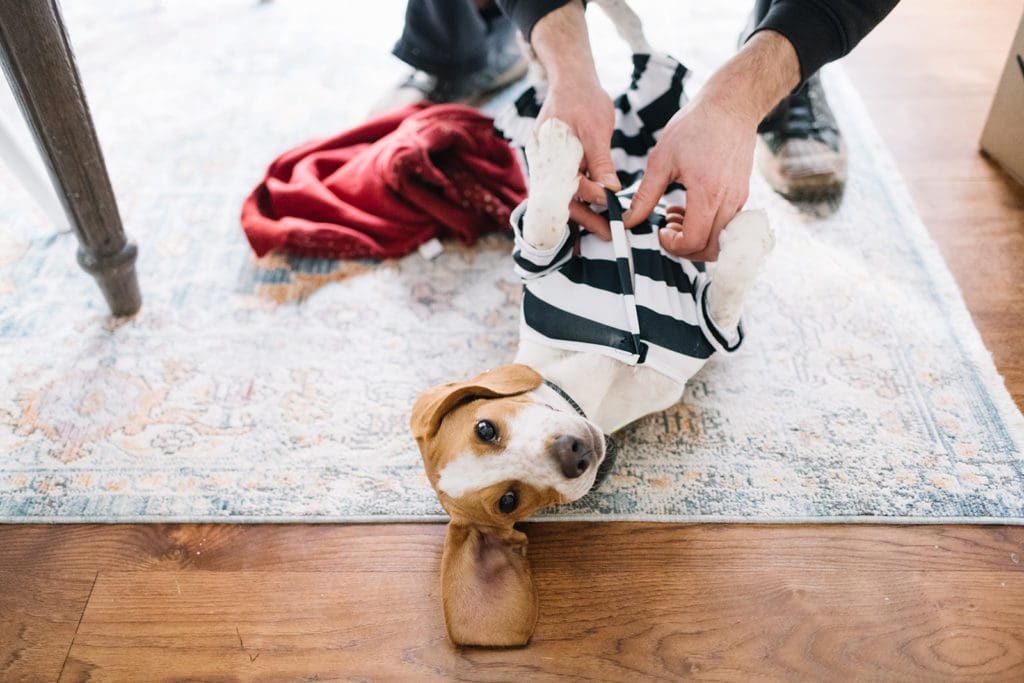 I had so much fun trying on Halloween costumes! My Dad only had to wrestle me into a couple of them!!
Bad Dog – Doggy Prisoner Costume
My Mum threatens to put this one back on when I steal my sister's boots (they smell so good) or when I jump on her head while she's still sleeping.
I think I'm a good dog! I just get really excited!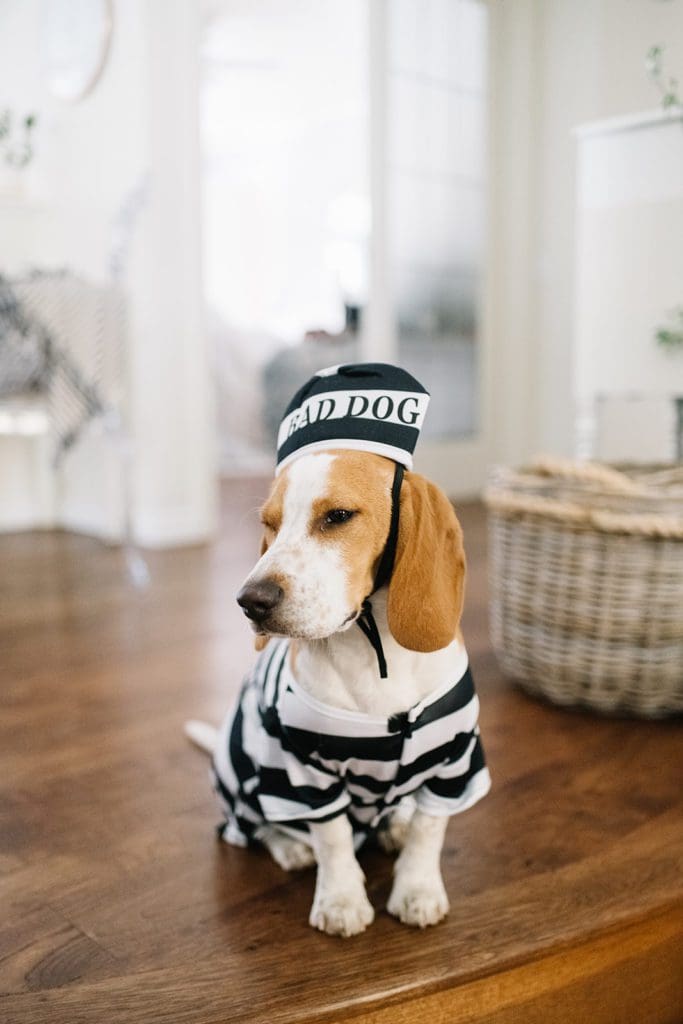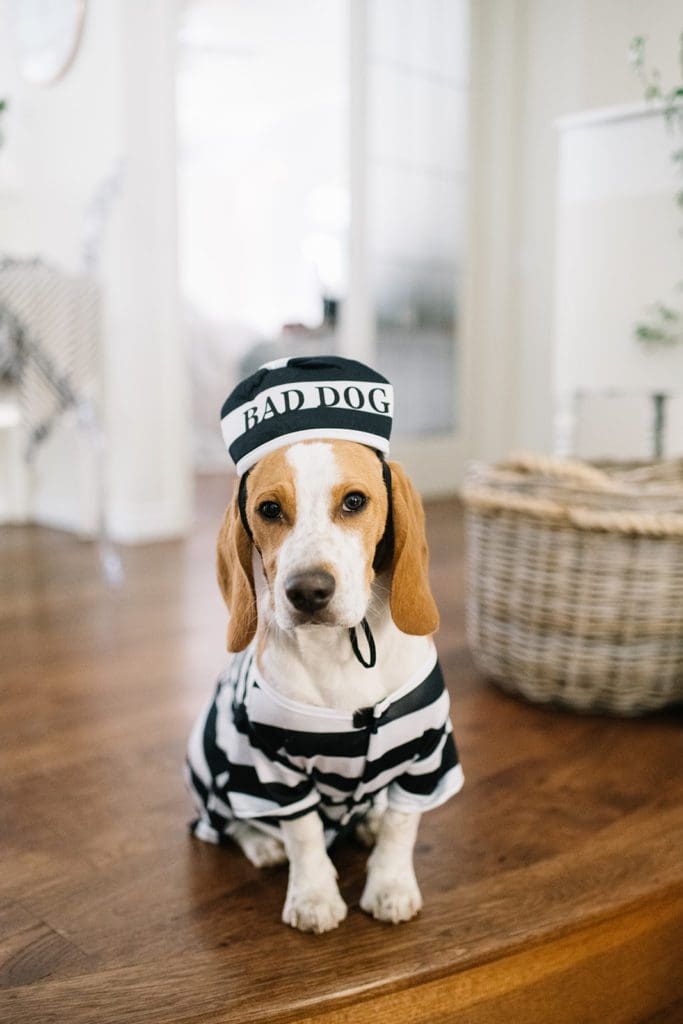 ---
SHOP

---
Hot Diggity – It's a hot dog!
I don't think this costume is a coincidence! I love hotdogs! My Mum knows me so well! This one is perfect for my friends with long bodies like me!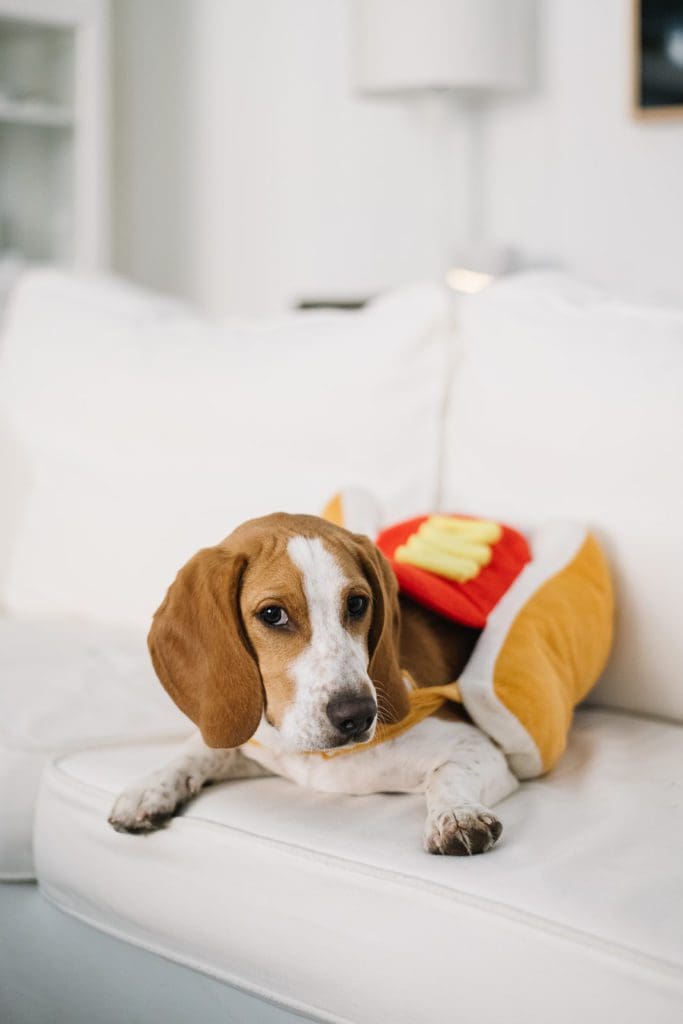 Here's a better view…you're welcome!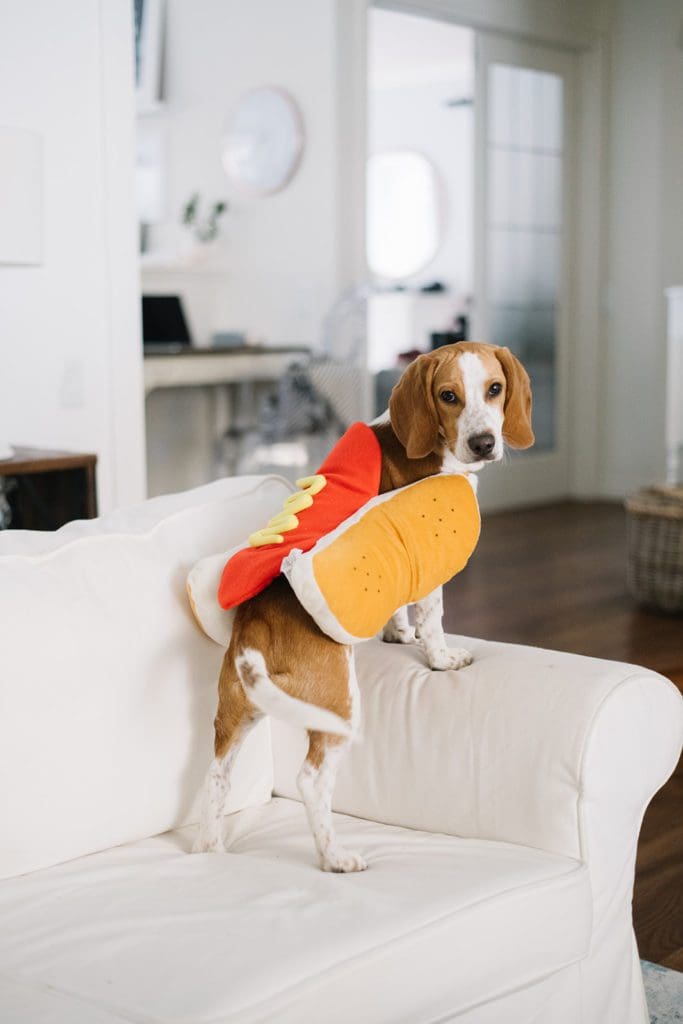 Oo just a minute. Ginger Bones left a treat on the counter. Be right back.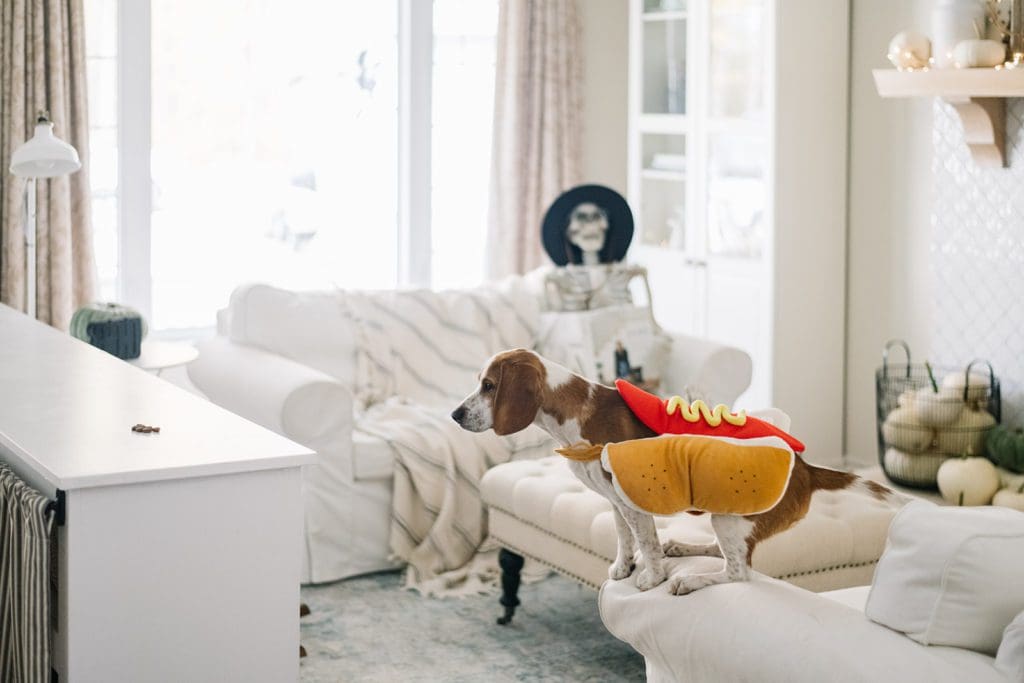 ---
SHOP

---
Safari Style Halloween Costumes
Shhhhh. I smell a large animal. Where could he be?
I've always wanted longer legs. I think I'd like being a giraffe.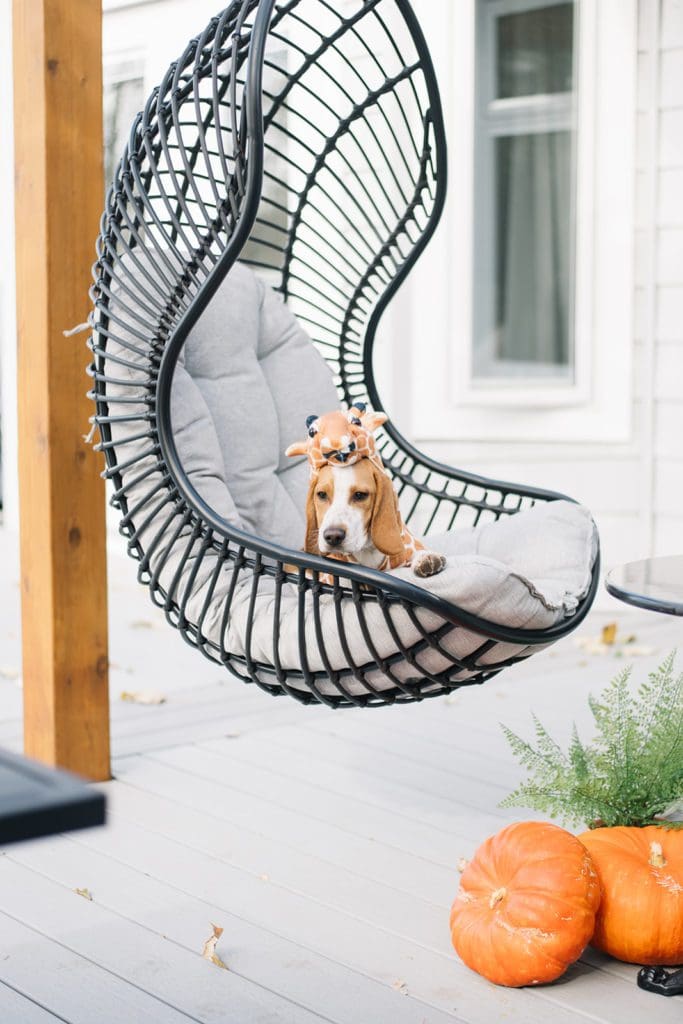 This costume is like getting a hug. I'm getting sleepy.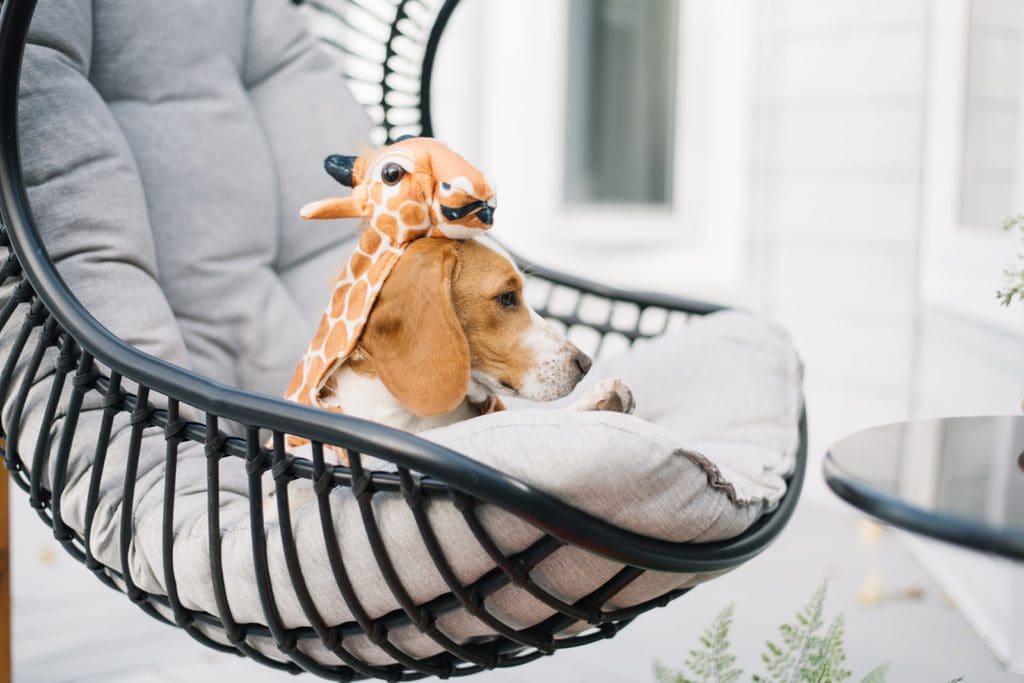 ---
SHOP

---
The UPS Guy
My Mum really loves the UPS guy. He brings parcels almost every day. My Dad doesn't seem as excited about the parcels.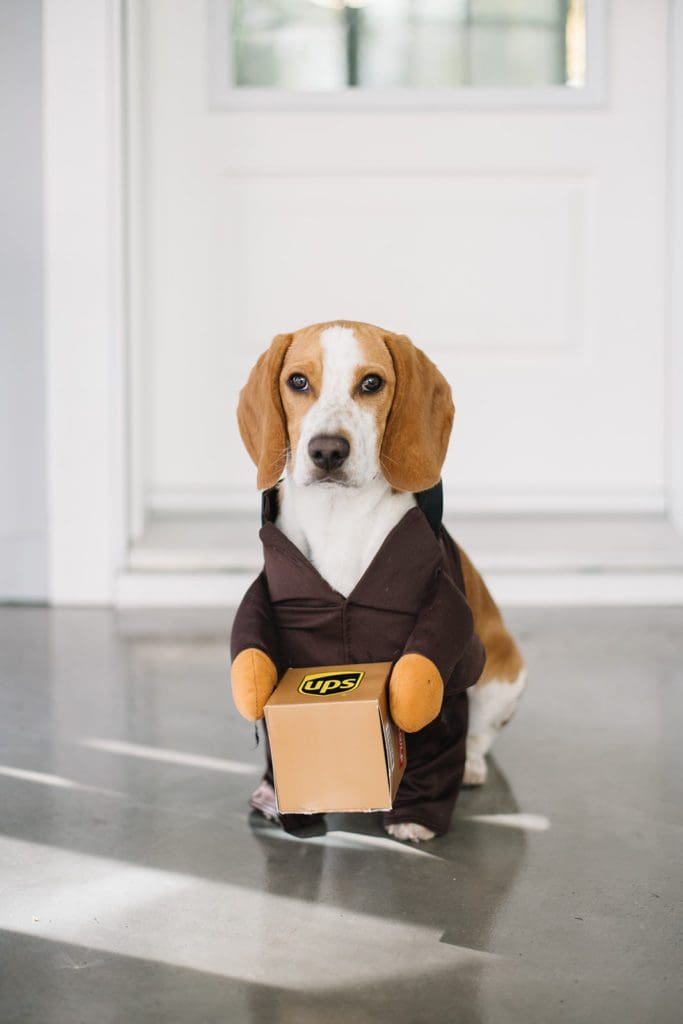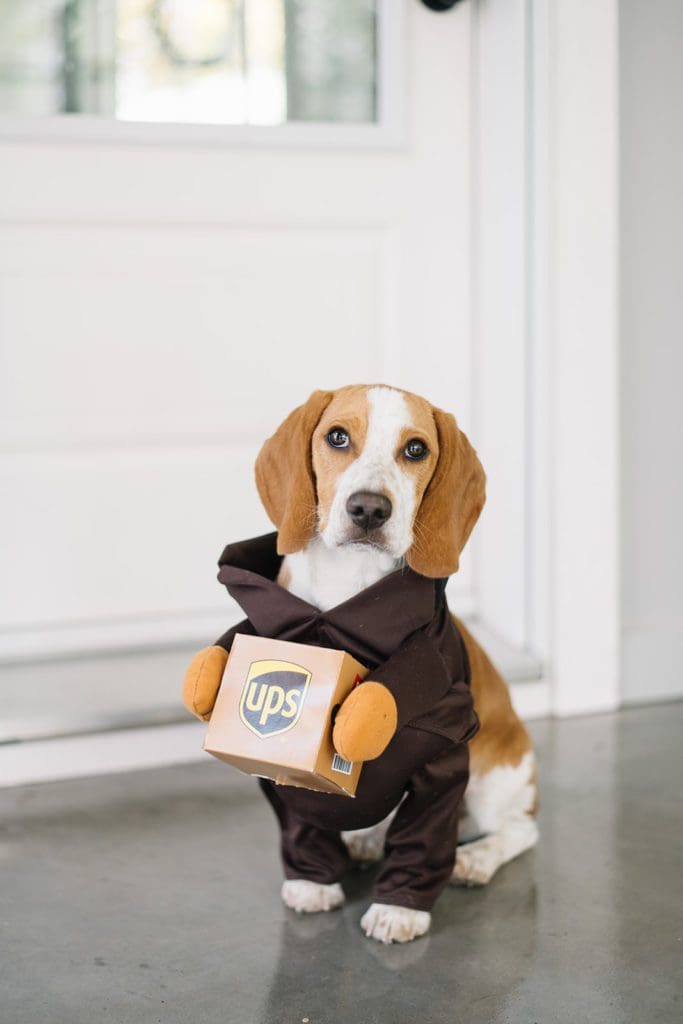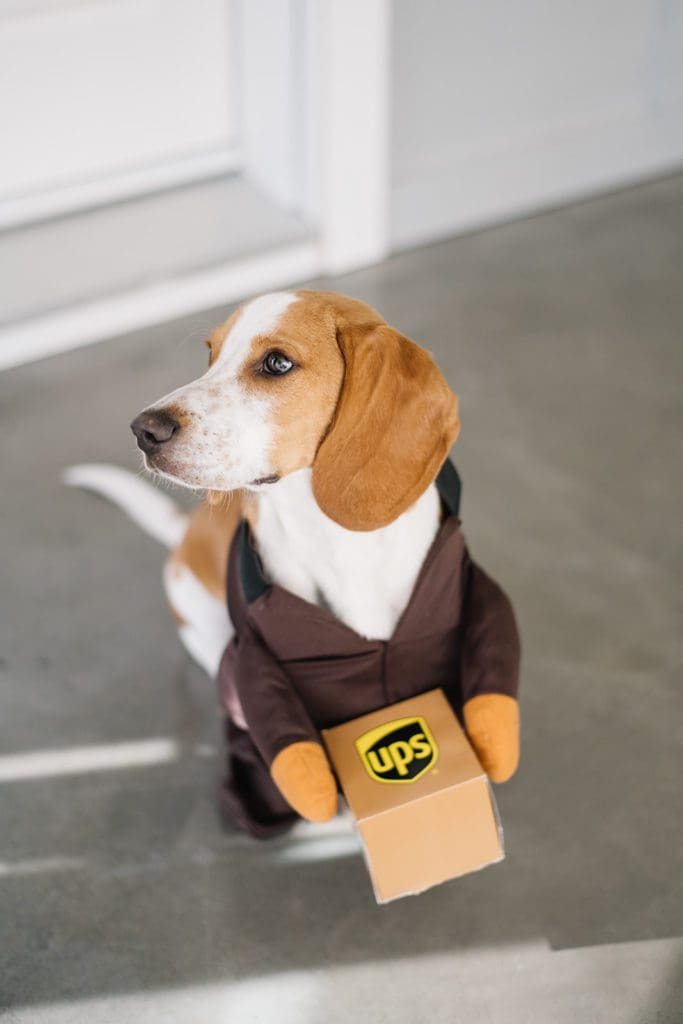 It even comes with a hat! We only got one picture of the hat. I ran away with it so I could chew it.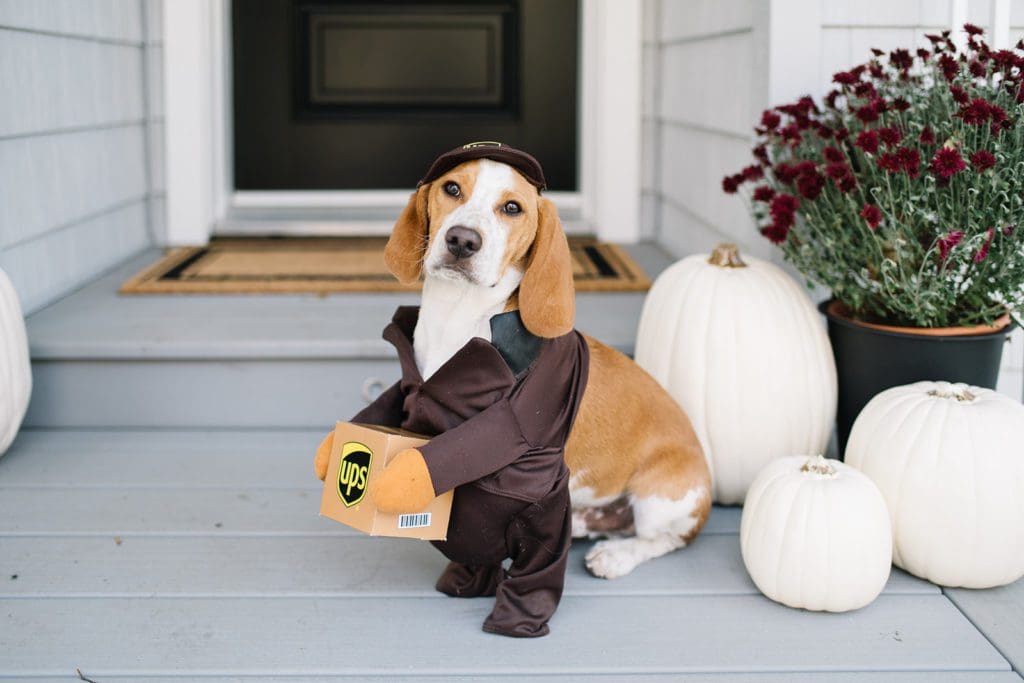 ---
SHOP

---
Viking Puppy
This one makes me feel so fierce. I'm going to go RAID the kitchen right now.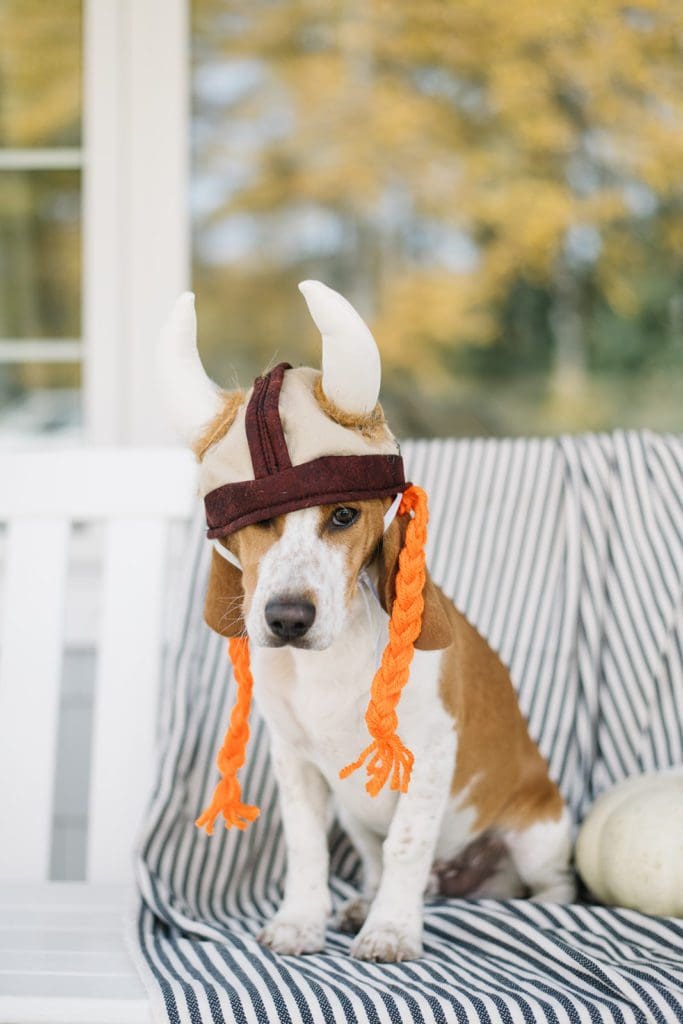 ---
SHOP

---
Vampire Pooch
Ok, now I'm getting tired of trying on costumes. And I really want to chew this hat too!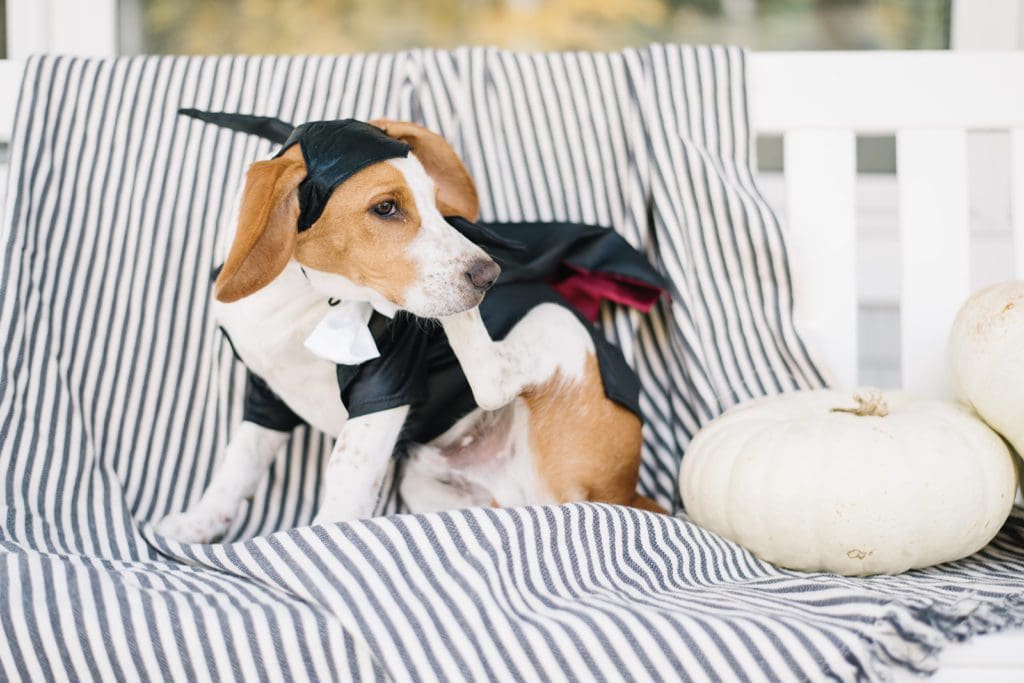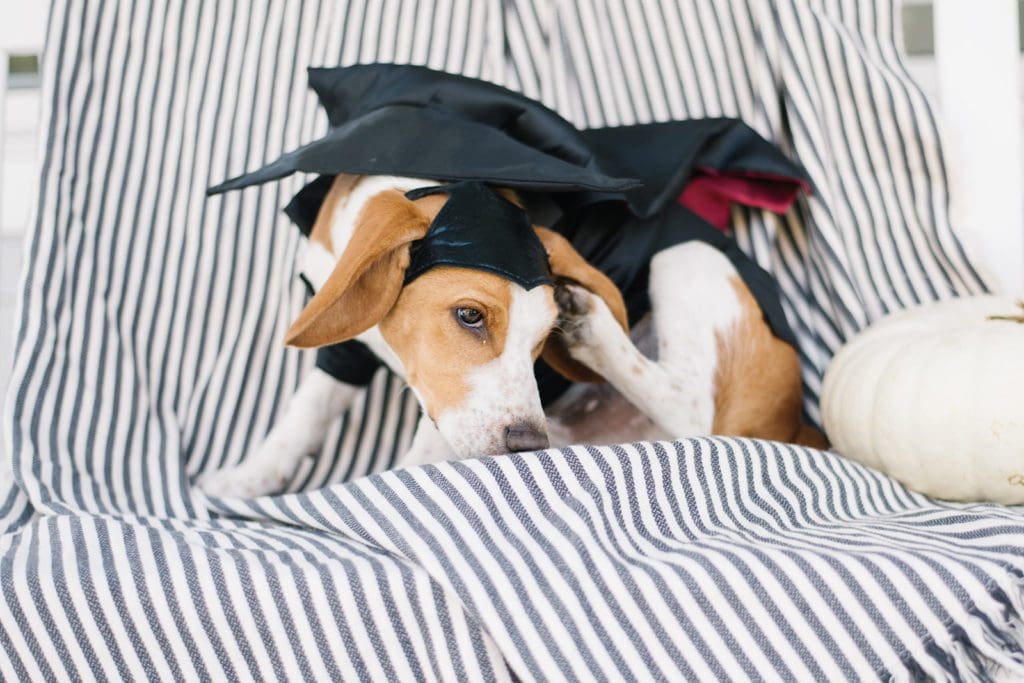 Hope you liked these 5 Halloween costumes for small dogs ideas! Which one should I be this year?!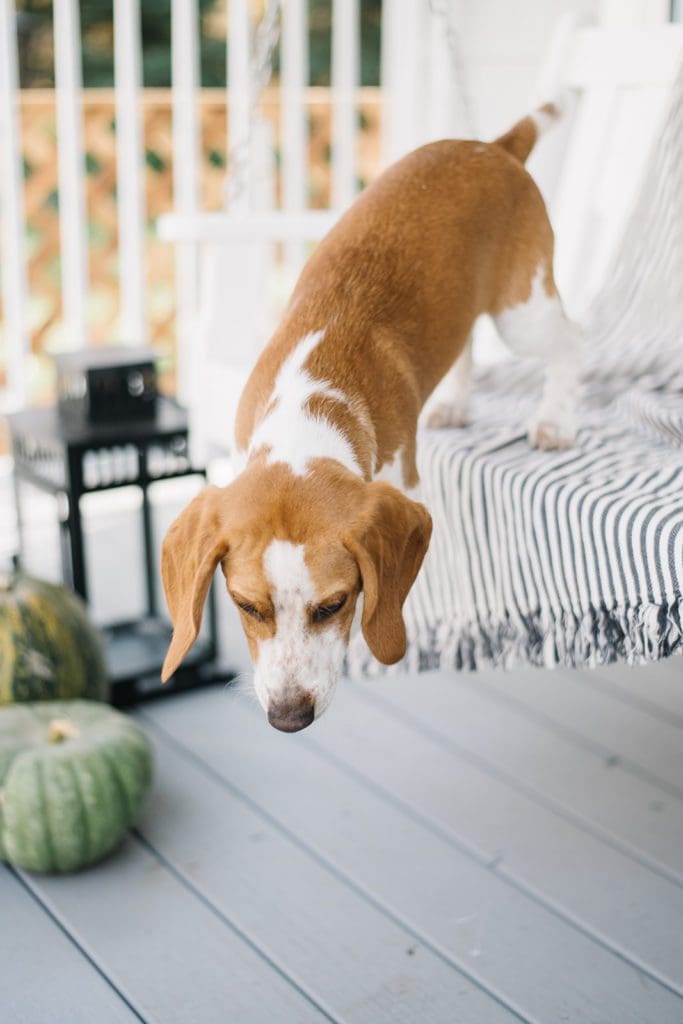 That's it folks. I'm still a puppy and I can only sit still for so long! I'm outta here! But you can shop these looks and more below!!
---
SHOP MORE FUNNY DOG COSTUMES
---
MORE GOOD READS: