We have a small house with no formal dining room, but we do have the cutest little nook in our kitchen where we eat most of our meals! Every birthday, holiday etc… I dress up this little space and my girls know to run out and look here first for presents and fun surprises. This holiday season, I set up a pretty pink Nutcracker Christmas brunch tablescape for Christmas morning! It's super simple but fun!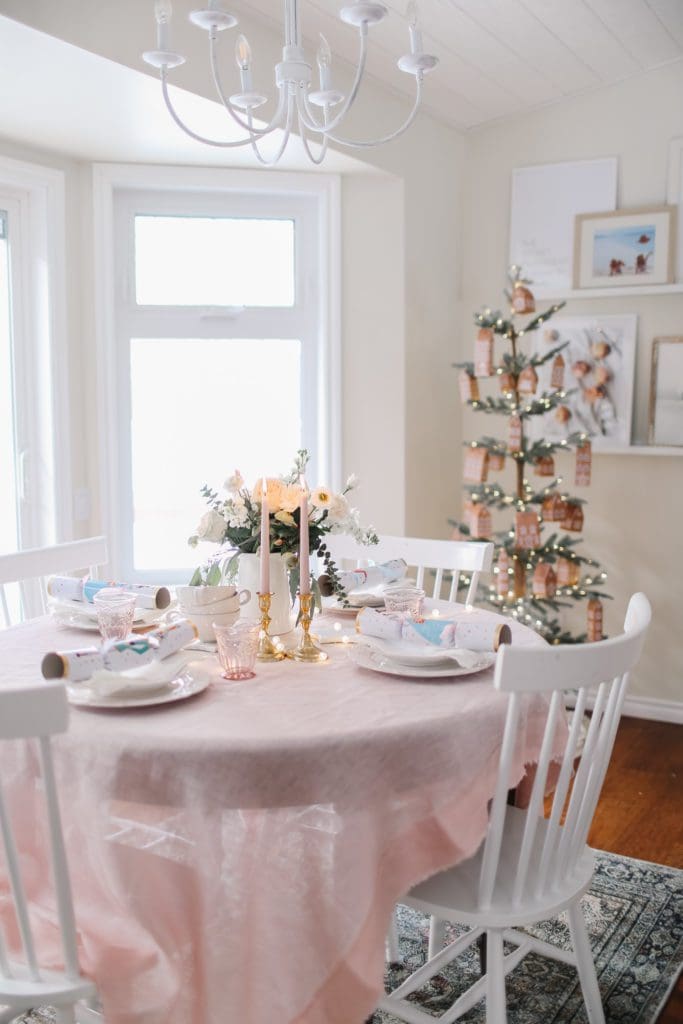 I already owned a lot of what I used to set up this tablescape! I like to mix and match décor items in different ways so that I can reuse favourites through the seasons! Even though pink isn't a traditional Christmas colour, we adore it in our very girly house! Here are 6 elements to add to make your own twinkly Christmas brunch tablescape:
Note: This post may contain affiliate links that won't change your price but may share some commission.
#1 Use Linen
Laying out linens always makes a table feel special. We use this pink linen tablecloth for birthdays, Valentines' day and more! Linen is my go-to as it's extremely durable and washes well. It will just get softer each time you wash it and it also looks more expensive than cotton or plastic.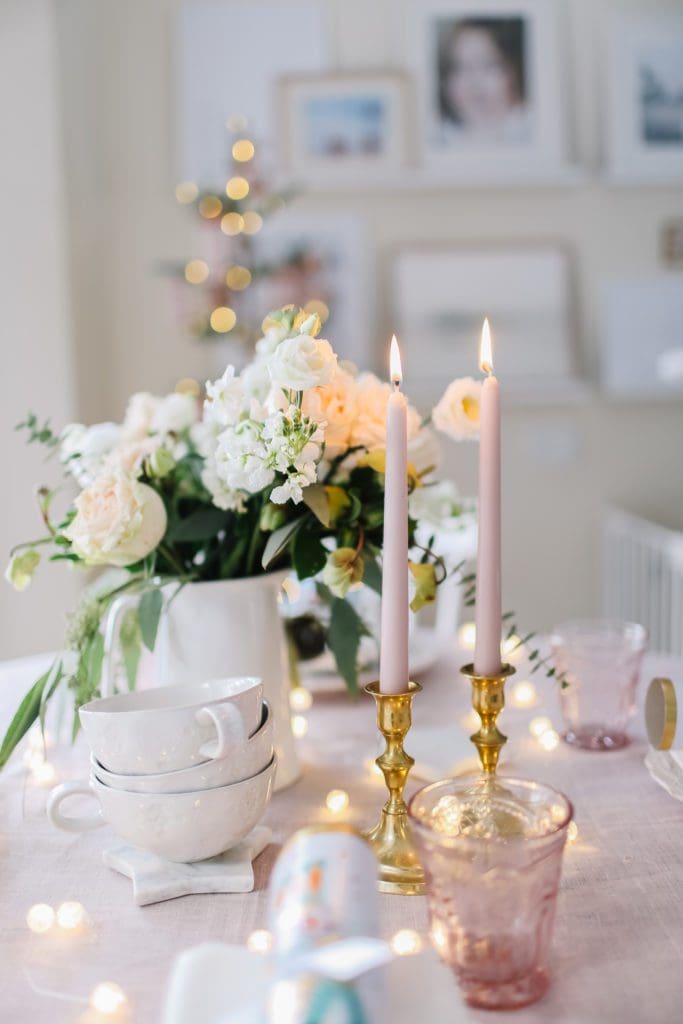 And I use white linen napkins as they are actually easier to clean than coloured ones (hello bleach)!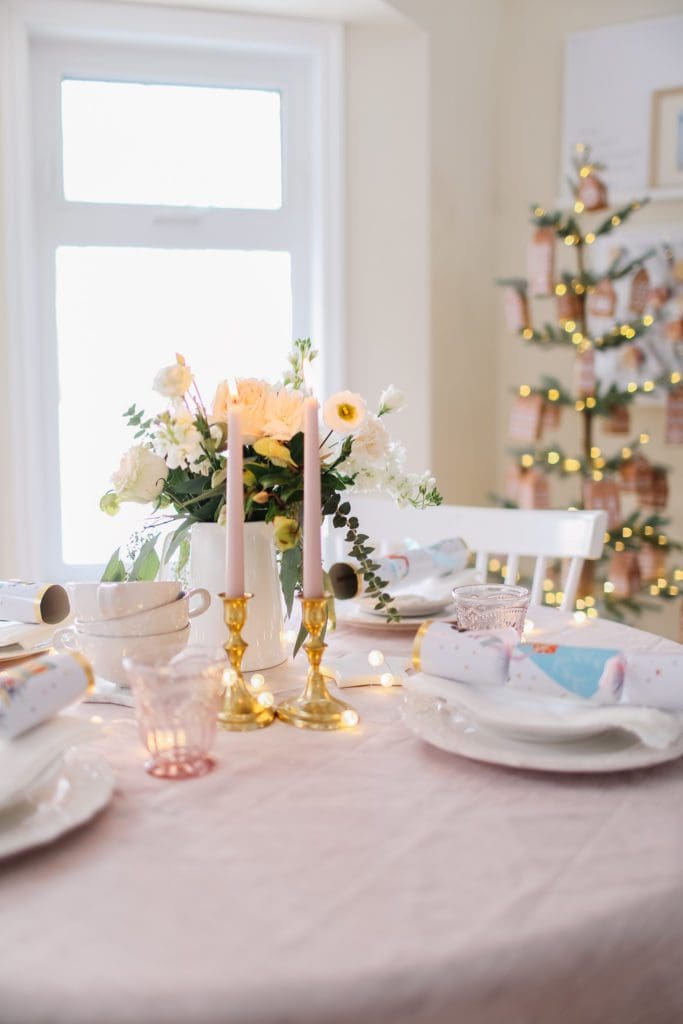 #2 Light Candles
Brass candlestick holders are timeless and easy to find at your local thrift store for only a few dollars. I love the pretty warmth and shine that they add to the table. My girls love lighting candles for special meals and it's a family tradition to light them on Christmas morning!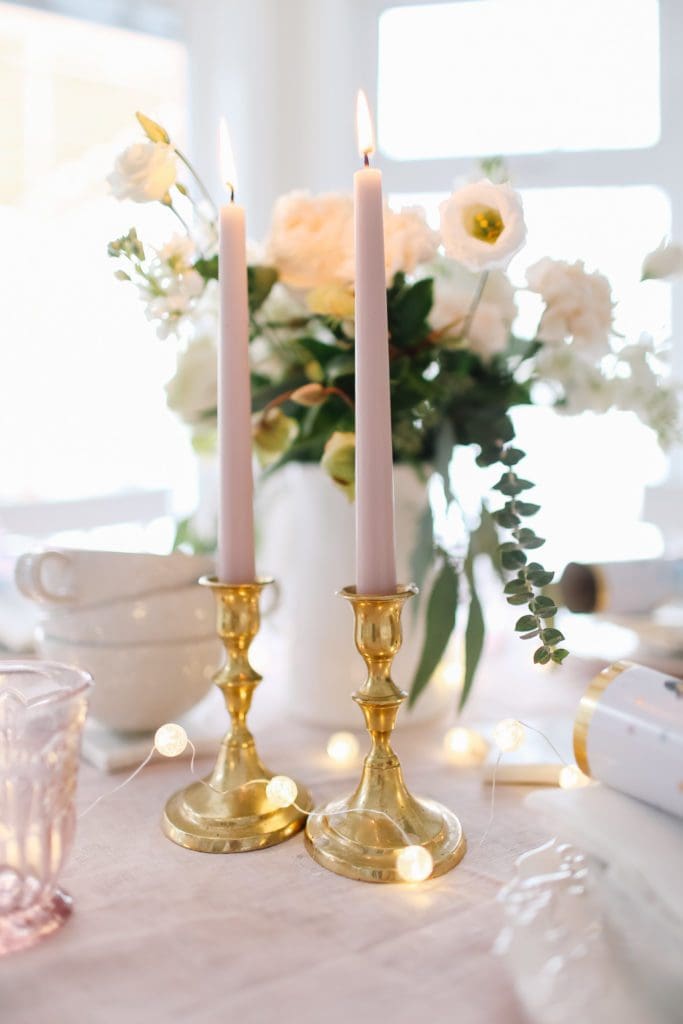 These blush pink taper candles are so pretty and they come in lots of other beautiful soft colours. Dusty blue or oatmeal would have been gorgeous as well.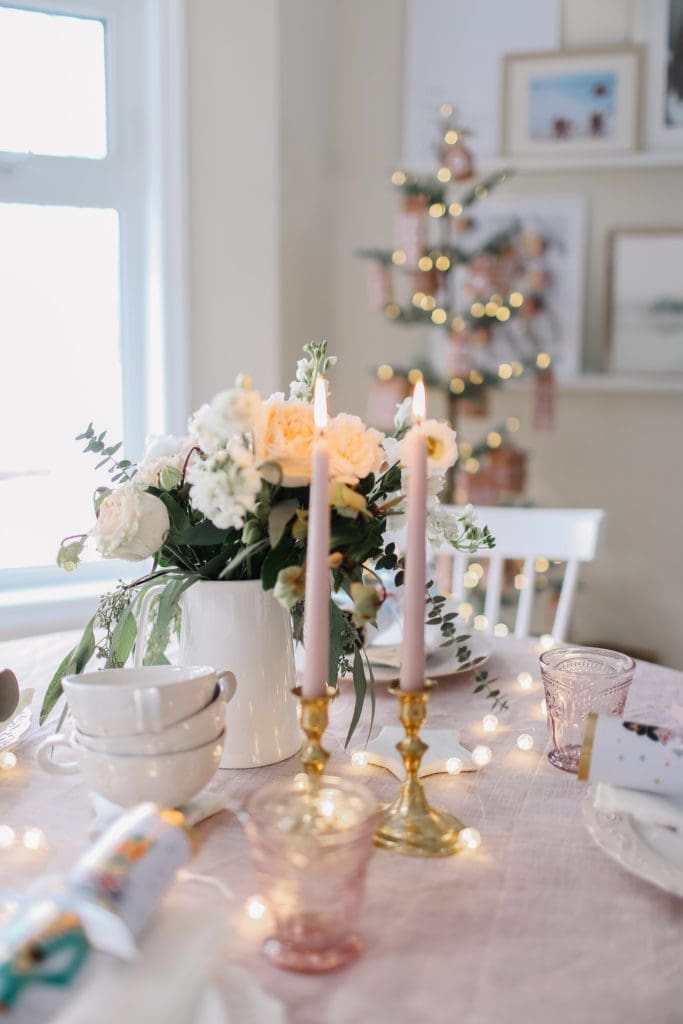 #3 Pop Christmas Crackers
Another Christmas tradition in our family is opening Christmas crackers! I usually save them for dinner, but these Nutcracker crackers were just too cute to pass up and lend themselves to a pretty brunch so we are doubling up this year.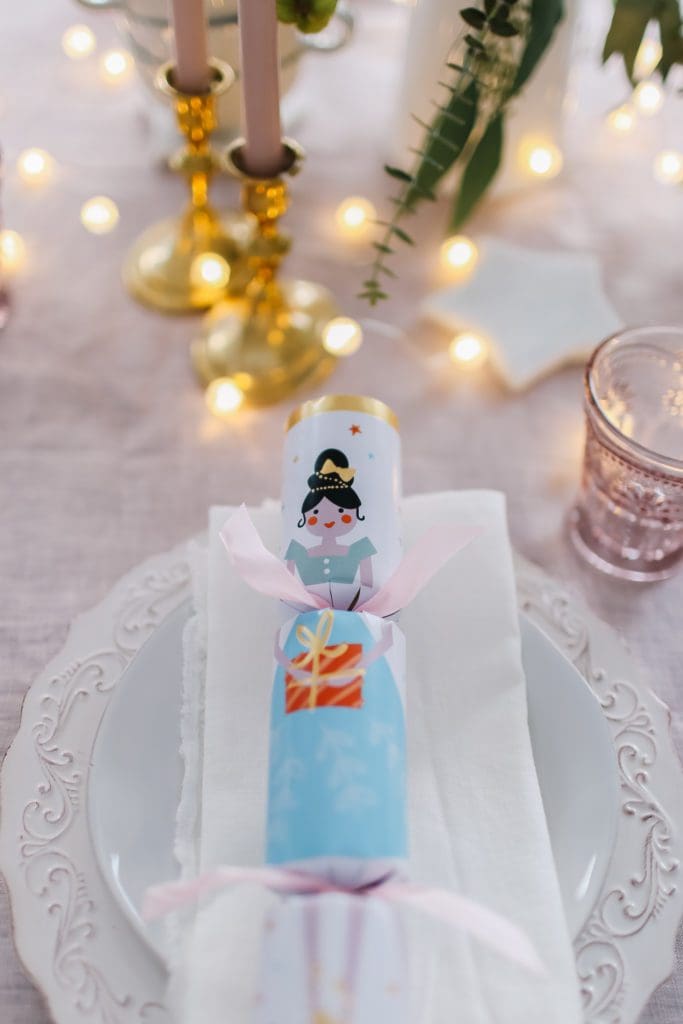 Mark got his own very manly version, which strangely looks a bit like him (the girls thought that was hilarious lol)!
#4 Arrange Fresh Flowers
Fresh flowers are such a mood booster in the winter and I love to have fresh blooms around the house on Christmas day as a treat! This gorgeous arrangement from Florals by Anita is pretty pink perfection!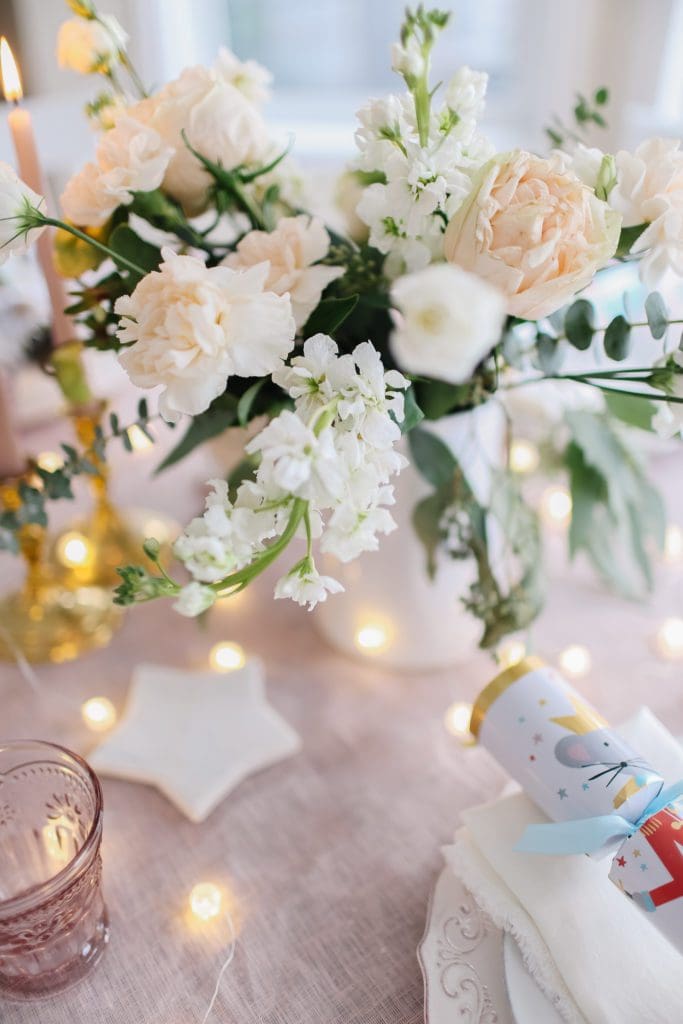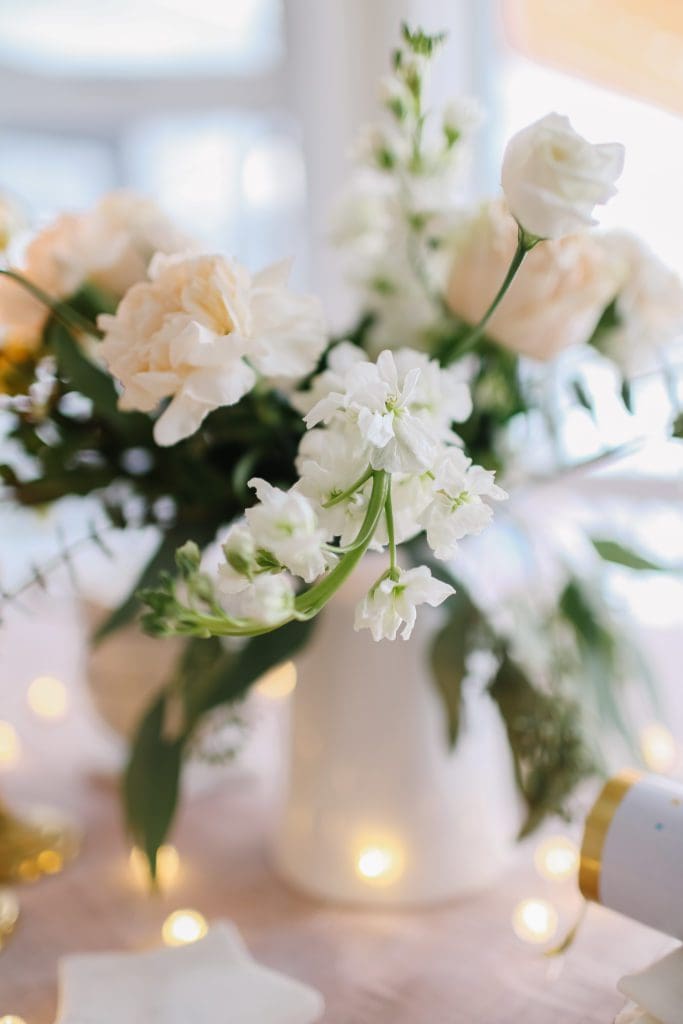 #5 Turn on Twinkle Lights
The soft colours of the flowers lit by candle and twinkle lights look magical against the backdrop of this year's gingerbread house Advent Calendar tree.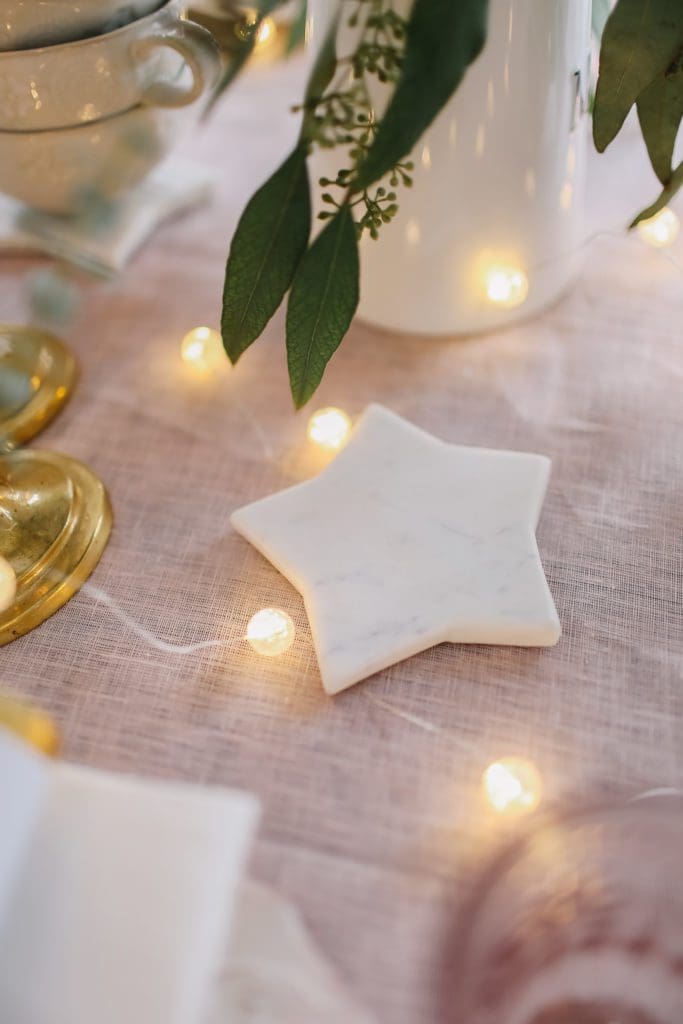 These round twinkle lights are so fun and they look adorable paired with the cutest marble star coasters!
# 6 Set out Festive Dishes
These beautiful pinched look ceramic mugs are my new holiday favourites! They are the perfect cup for a latté and mini gingerbread house mug hugger cookie on a cold winter day!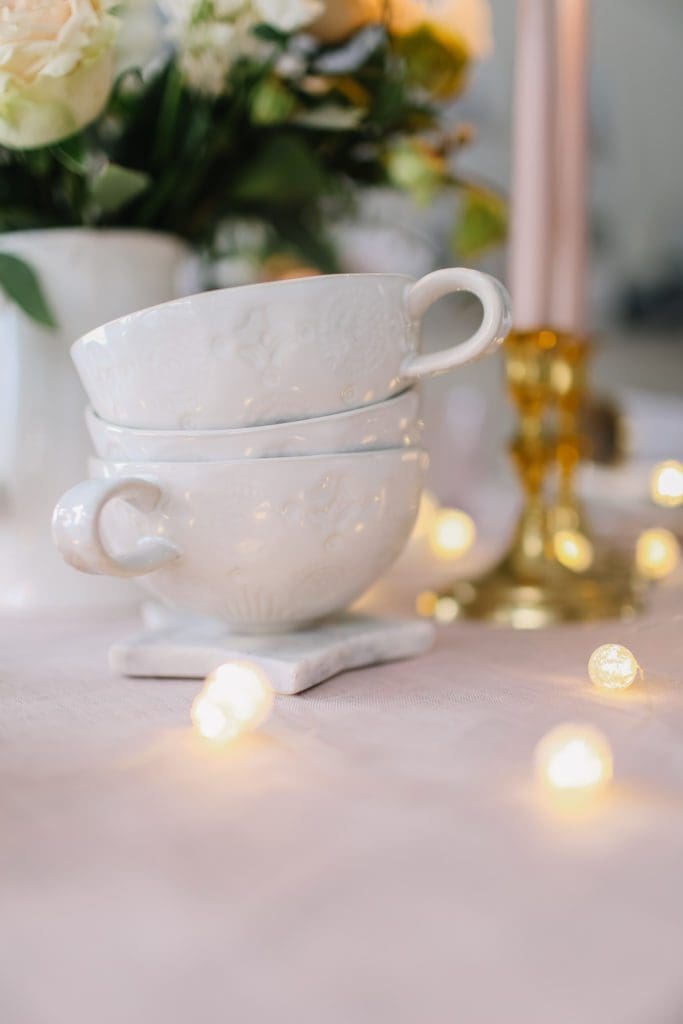 And these beautiful little pink glasses are another staple in our house. We use them for all sorts of fun celebrations!
I hope the girls enjoy their magical nutcracker Christmas brunch tablescape this year! I can't wait for them to see it all lit up and softly glowing on Christmas morning.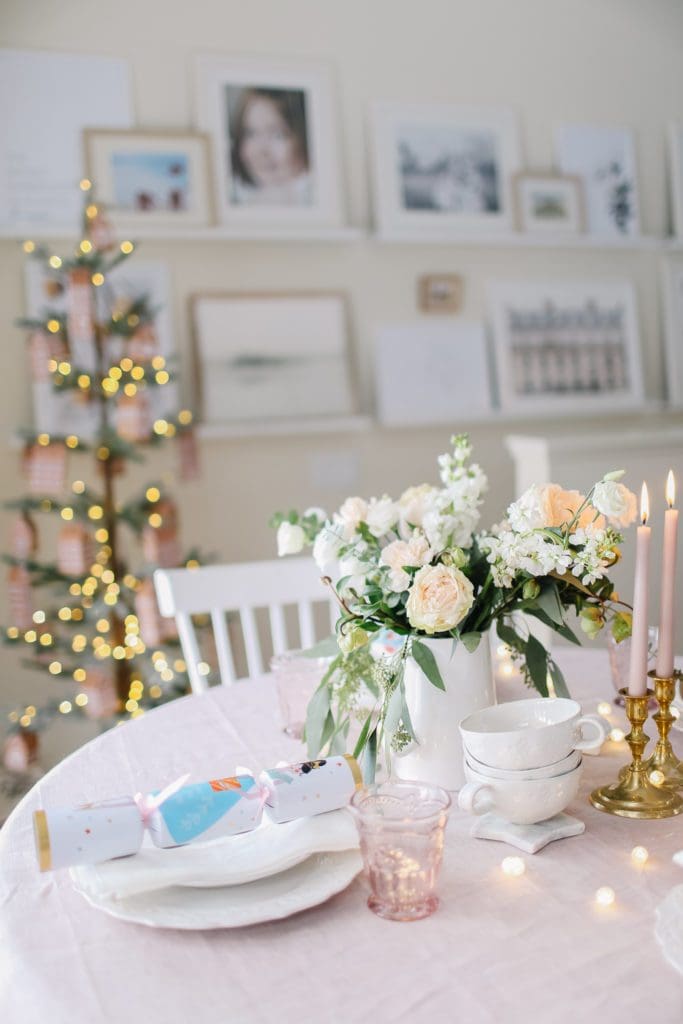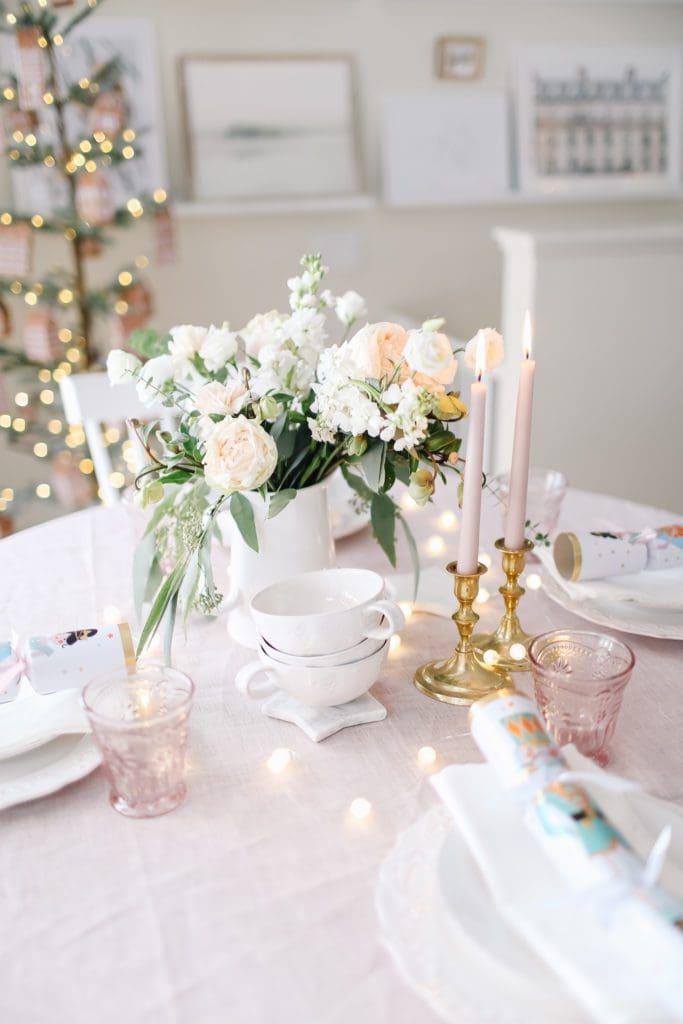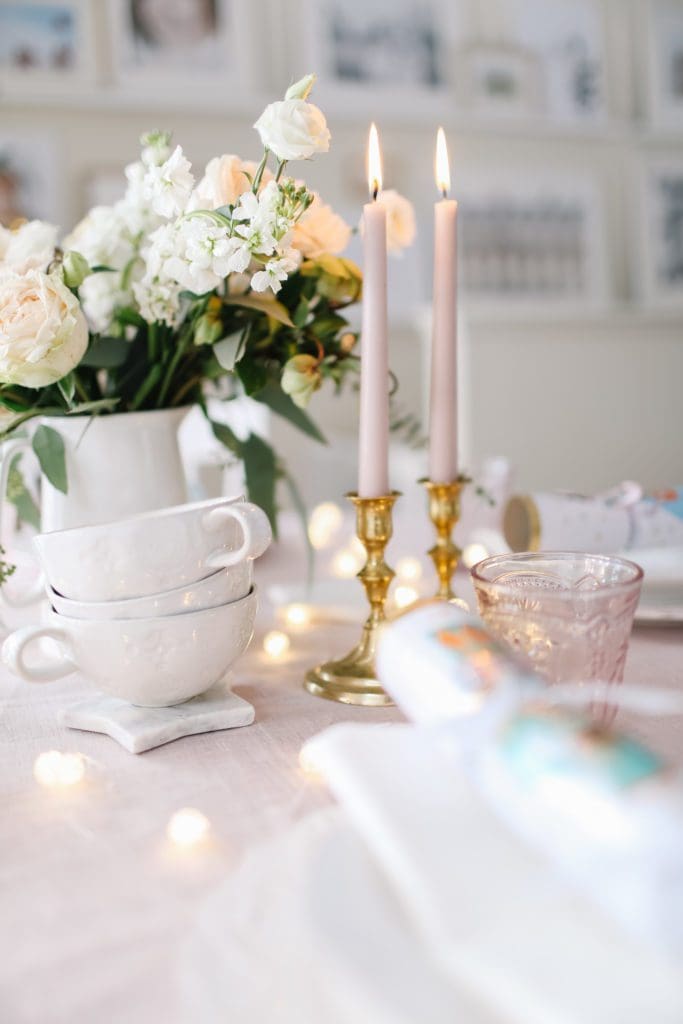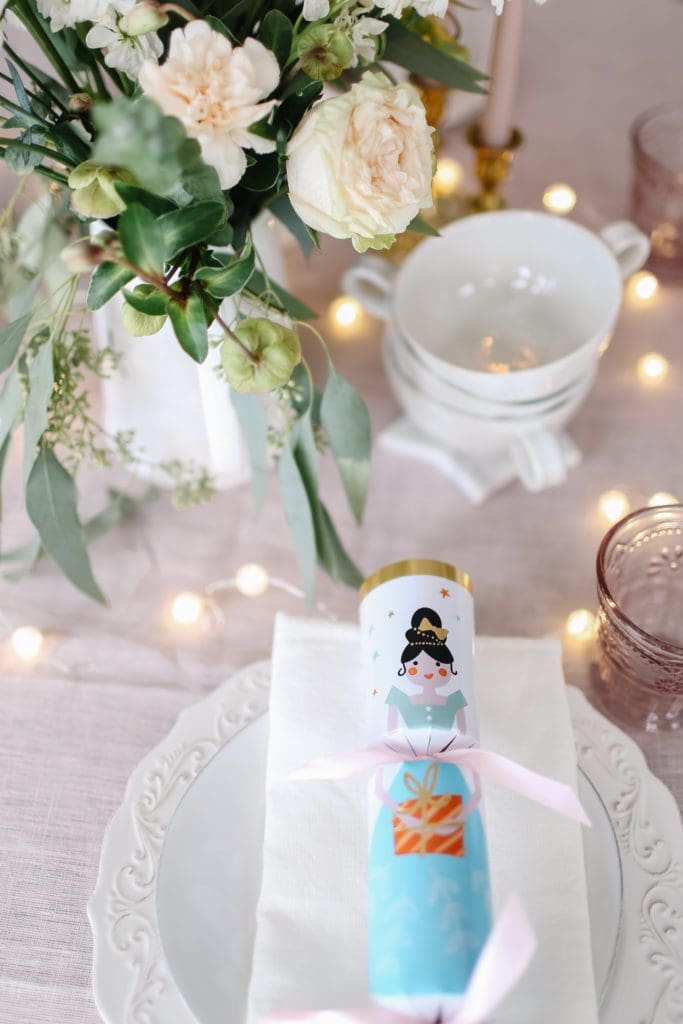 Looking for more inspiration? Check out the rest of this year's pink gingerbread themed Christmas décor and gingerbread themed gift wrap inspiration!